If you're looking for a good gardening book to curl up with this winter, Groundbreaking Food Gardens is my pick for 2014. Niki Jabbour, author of The Year-Round Vegetable Gardener, has collected an impressive series of vegetable garden designs from 72 (73 if you count her own design) renowned gardeners around the USA and Canada. Having read it from cover to cover, I can honestly say it "fills the well" for idea-strapped gardeners everywhere.
Groundbreaking Food Gardens is chock-full of beautiful illustrations, complete with a numbered legend of plant varieties for each clever garden design. Niki is an expert interviewer (having the first-hand experience when she had me on her radio show, The Weekend Gardener)  so naturally, the book flows through conversation after conversation with garden pros like Joe Lamp'l, Amy Stewart, Rebecca Sweet and Jeff Lowenfels.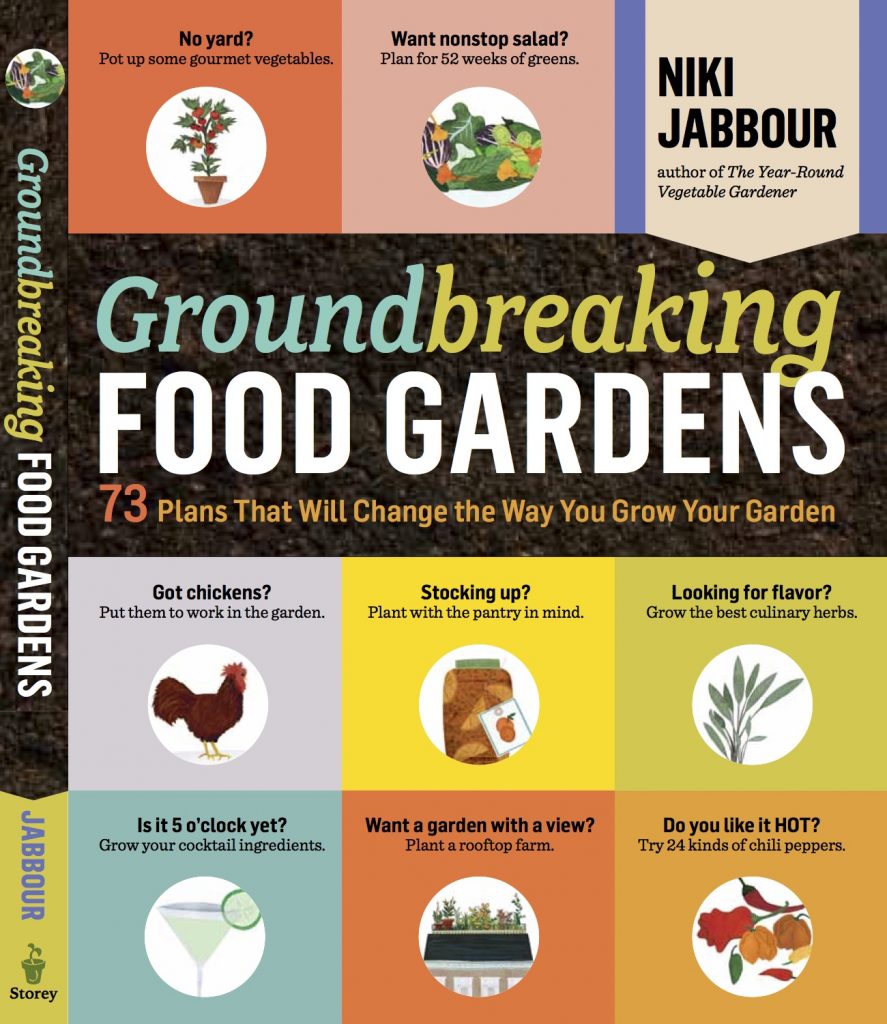 Given that Niki lives in Canada, much of the book offers seasonal tips for northern gardeners, but she didn't leave out the south entirely. Nan Sterman and other prominent lower-latitude gardeners weigh in with their designs. You may need to tweak the timing or plant varieties in some places, but the take-away design ideas are still applicable all over the world.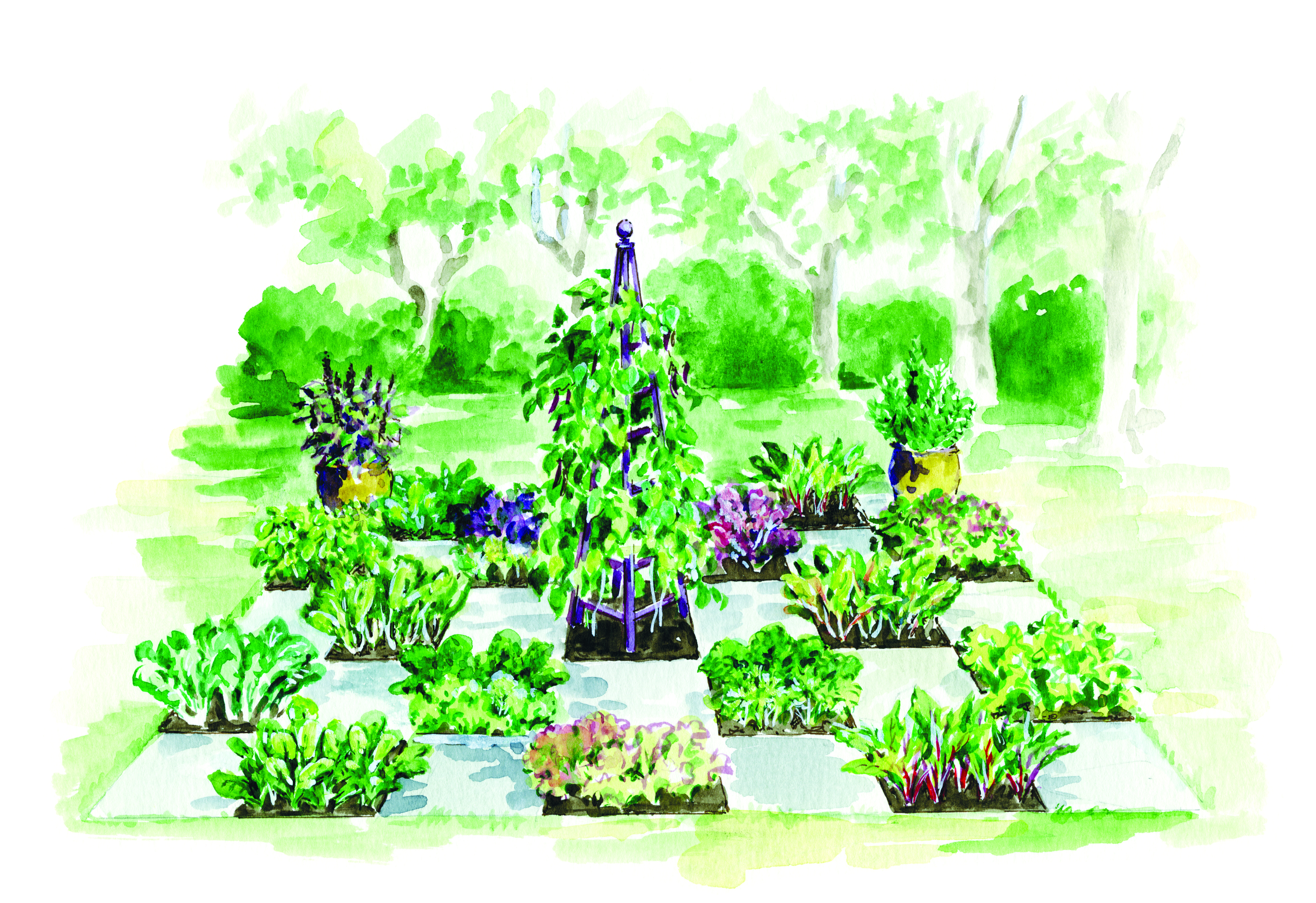 Take Marjorie Harris's shade garden design above, for instance. She used a checkerboard pattern of white pavers to reflect light back to the plants, giving them a little more heat and light to boost vitality. Folks dealing with shade issues can steal this garden design to improve their growing conditions.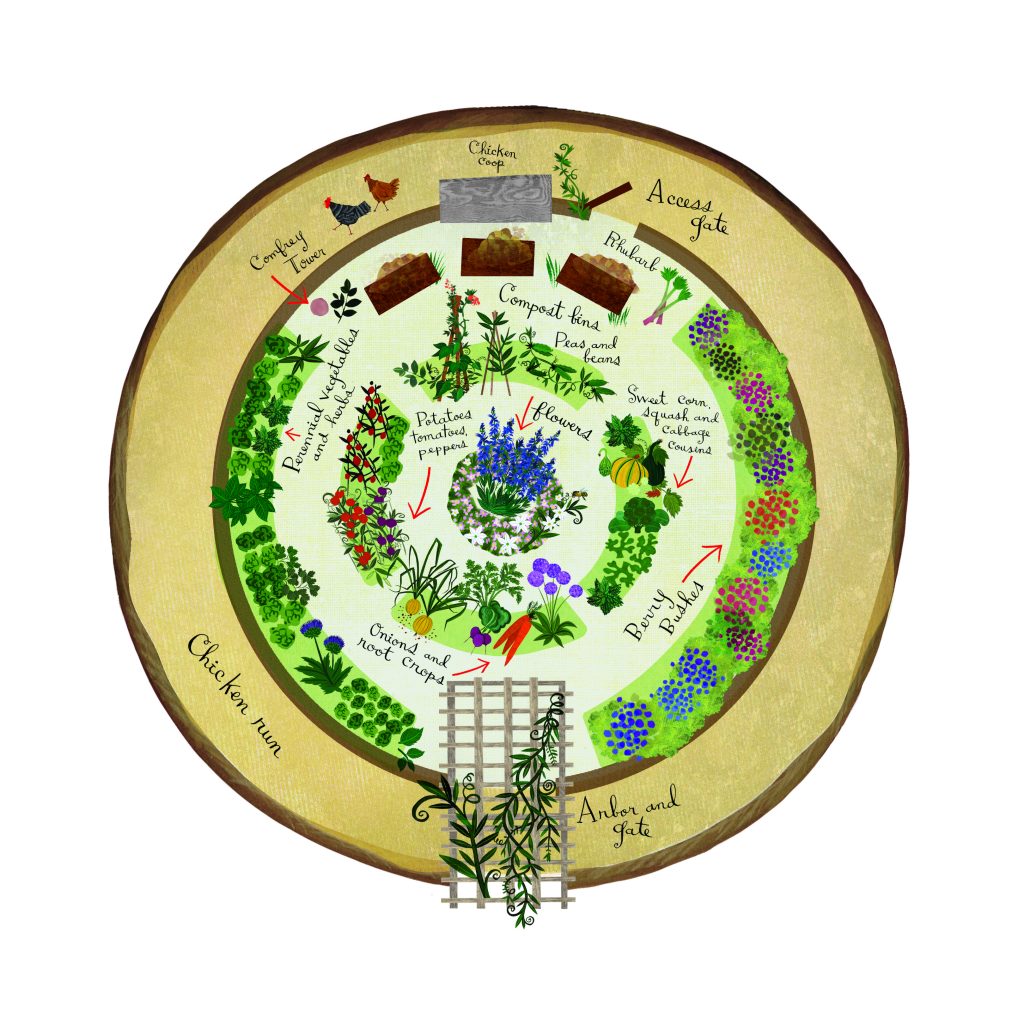 Emma Cooper's Circle of Life Garden was one of my favorites because it incorporates a chicken run around the perimeter of the garden. Fear not, the chickens are kept in check with a retaining wall, but there is still easy access to the run to gather manure for compost bins and to drop off garden snacks for the hens.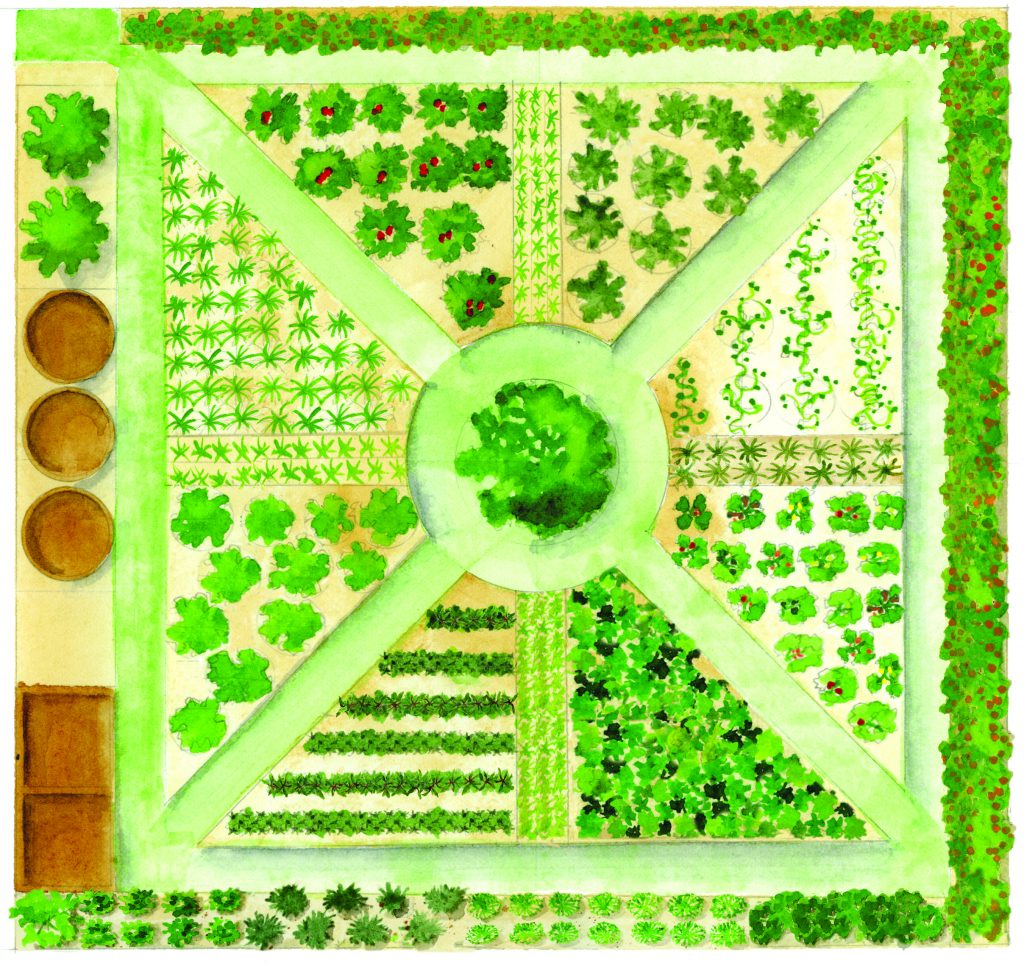 Laura Henderson's Slow-Food Garden offers a comprehensive chart of succession plantings for each bed in each season. It includes compost bins tucked under a cleverly designed water catchment roof (lower left) that drains into rain barrels. I loved this design because of it's orderly state, which satisfies the OCD in me.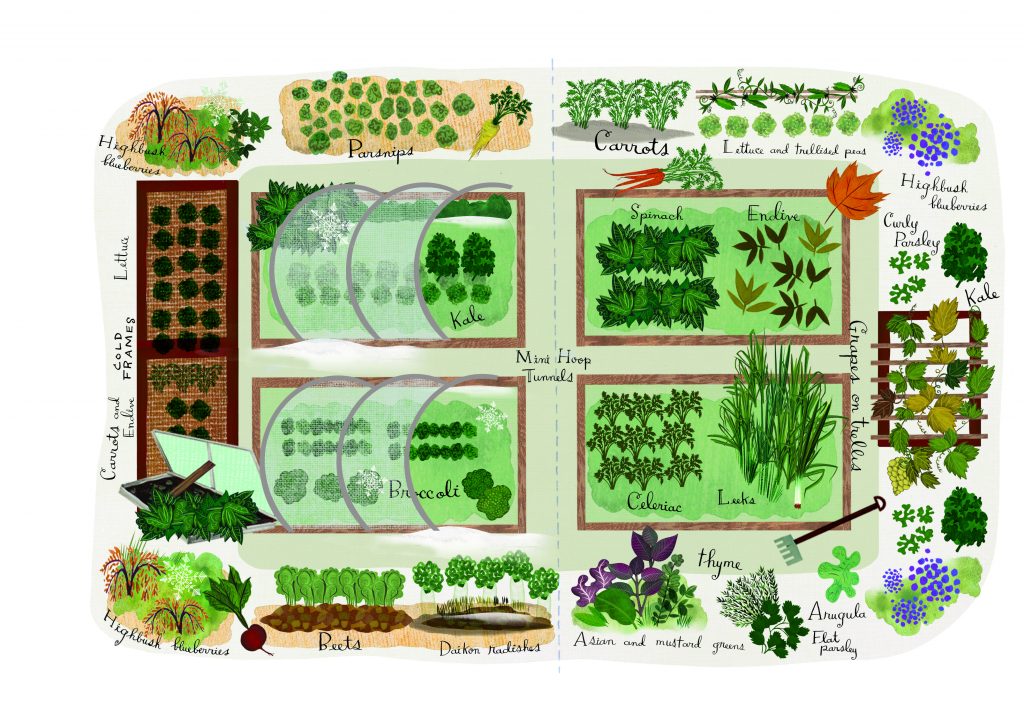 The book wouldn't be complete without Niki's own design: the fall/winter garden for northern climates. She helps cold-season gardeners get the most out of their garden space with cold frames and hoop tunnels covering cold-weather veggies.
The book offers designs for small spaces, containers, and vertical growing situations as well as traditional garden beds. It explores layouts for everything from biodynamic farms to school gardens, to 4'x10′ patches of land. There are even some humorous garden designs, like the Chicago Hot Dog Garden. From backyard brewers, to pizza-centric, to bee-friendly gardens, Groundbreaking Food Gardens will leave you with ideas for every corner of your property.
The Giveaway
Now for the fun part: Gardenerd is giving away a copy of Groundbreaking Food Gardens! Post a comment below before October 8th, 2014 and we'll choose a winner at random. The winner will be announced in the Oct. 9th Weekly Update, so make sure to subscribe to the Gardenerd Gazette. Now get posting!