Our rainy season appears to be coming to a close here in Los Angeles, but before we turn on the irrigation, there's still a little bit of water in our rain barrels. It's hard to get every last drop out from the bottom, so we've employed a little ingenuity to help us along.
Fountain pumps come in handy to extract the last bit of water out from your rain barrels. They can also help pump water uphill to your plants. We use the pump for both reasons.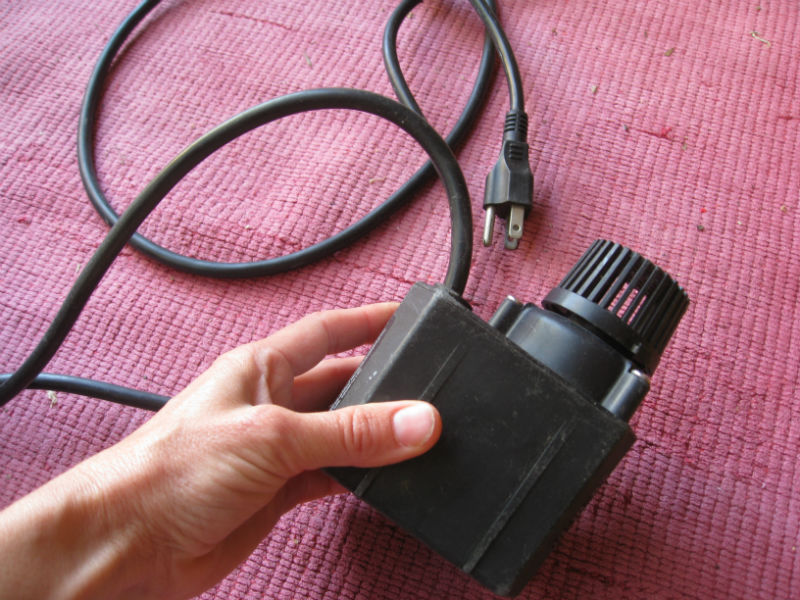 The one pictured above is a Beckett Versa Gold Series Model G325AG20, which means it's 115 Volts, 60 Hz and .8 Amps. It's meant to be submerged and pumps around 325 gallons per hour depending on how deep it sits – just perfect for medium ponds, or a 55-90 gallon rain barrel.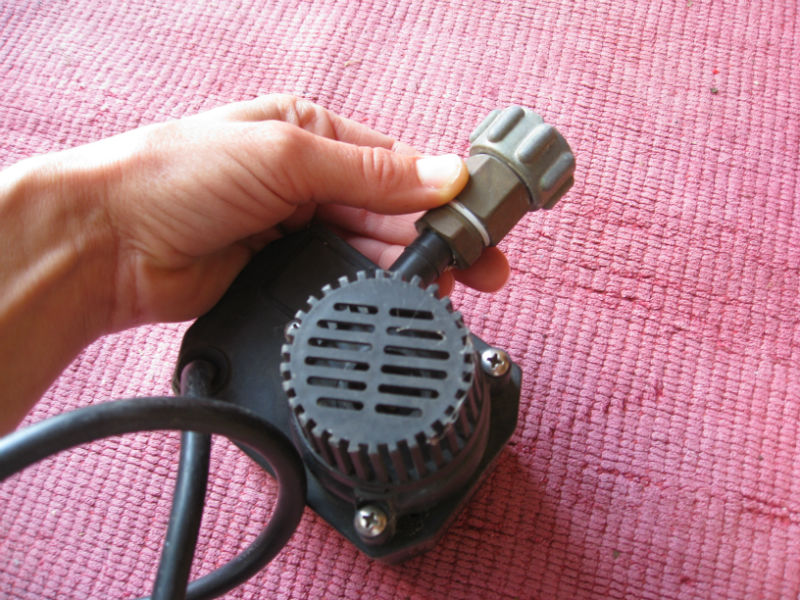 Here's the key component: The pump has a threaded spout where you can connect an adapter to hook up a garden hose to the end. Connect your hose, then just drop the pump in your rain barrel, place your hose where you plan to start watering, and plug in the pump. Water will immediately flow out (that's why we recommend placing the hose first).
This works well with coil hoses that stretch across the yard. You can also use it to fill up watering cans for delicate jobs. In the end, you're left with an empty rain barrel that's ready to be cleaned out for the season. Waste not, want not.