This will be my last post about the 2015 Heirloom Expo, but it's one that couldn't be left out. Every year the Heirloom Expo hosts a seed swap for those who have been saving seeds throughout the year. They bring their seeds to swap with other gardeners, hoping to find interesting varieties to take home and try this year. It's mayhem. It's wonderful. It's worth writing about.
Baker Creek not only hosts the seed swap, but they hand out bargaining chips (AKA free seed packets) to those who didn't bring any seeds to swap. Yes, many people grab the free seeds and run off, but the rest use those seeds to swap with other gardeners who brought seeds.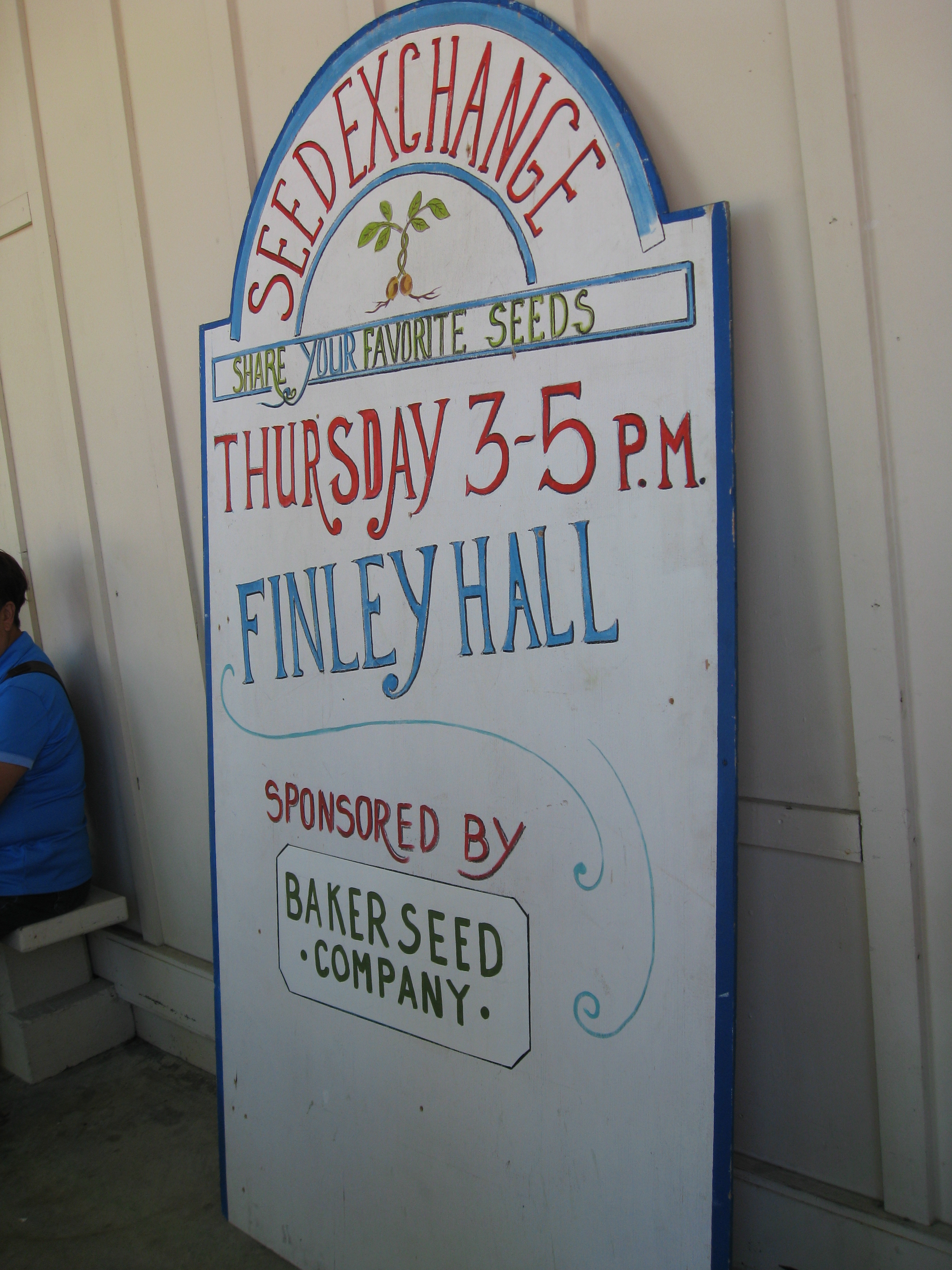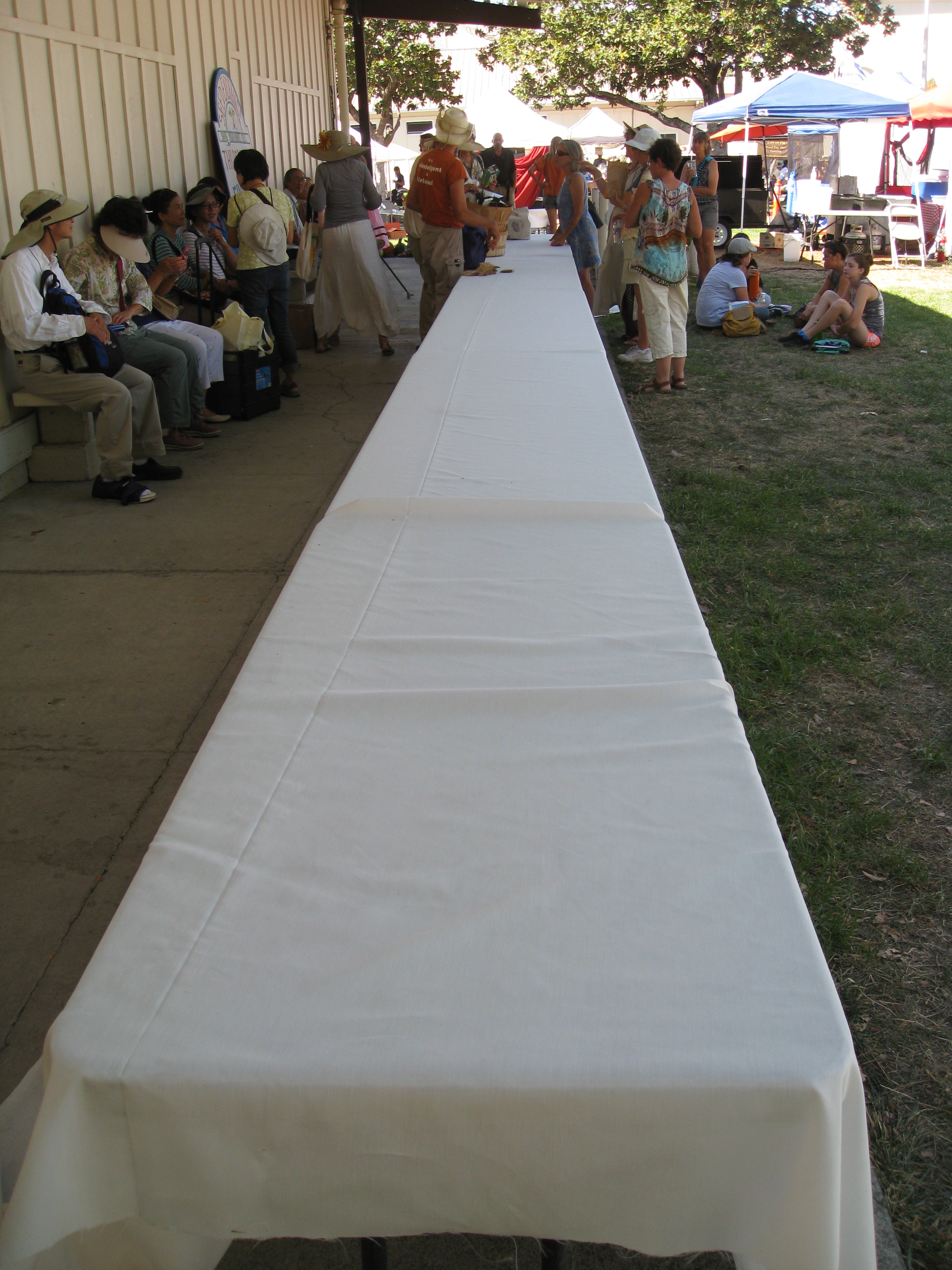 People began showing up with their stash.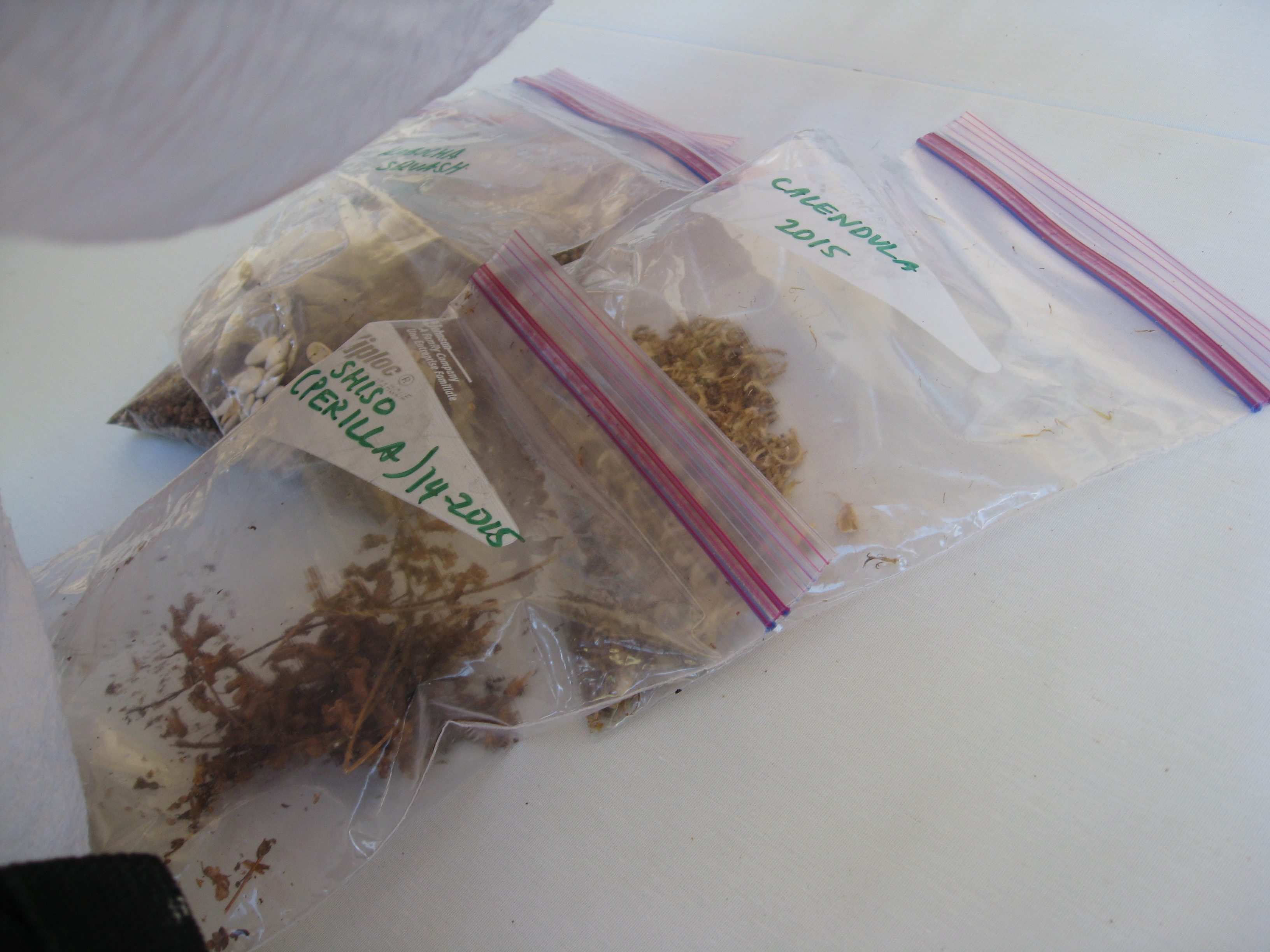 Home gardeners gathered on one side of the table with their seeds, while onlookers stood on the other side. Tension was mounting as the Baker Creek staff announced the procedure for swapping.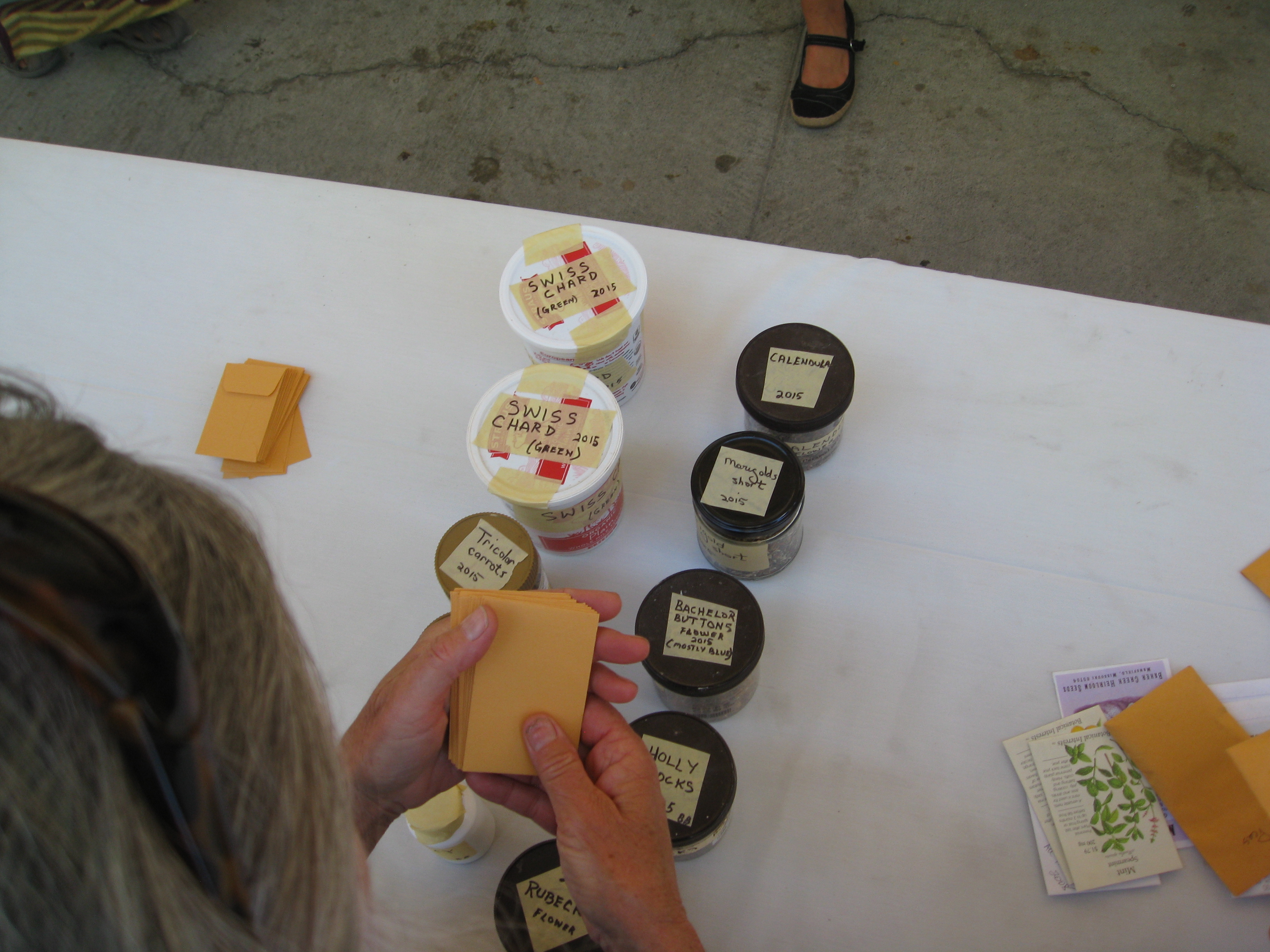 Even SLOLA participated in the seed exchange.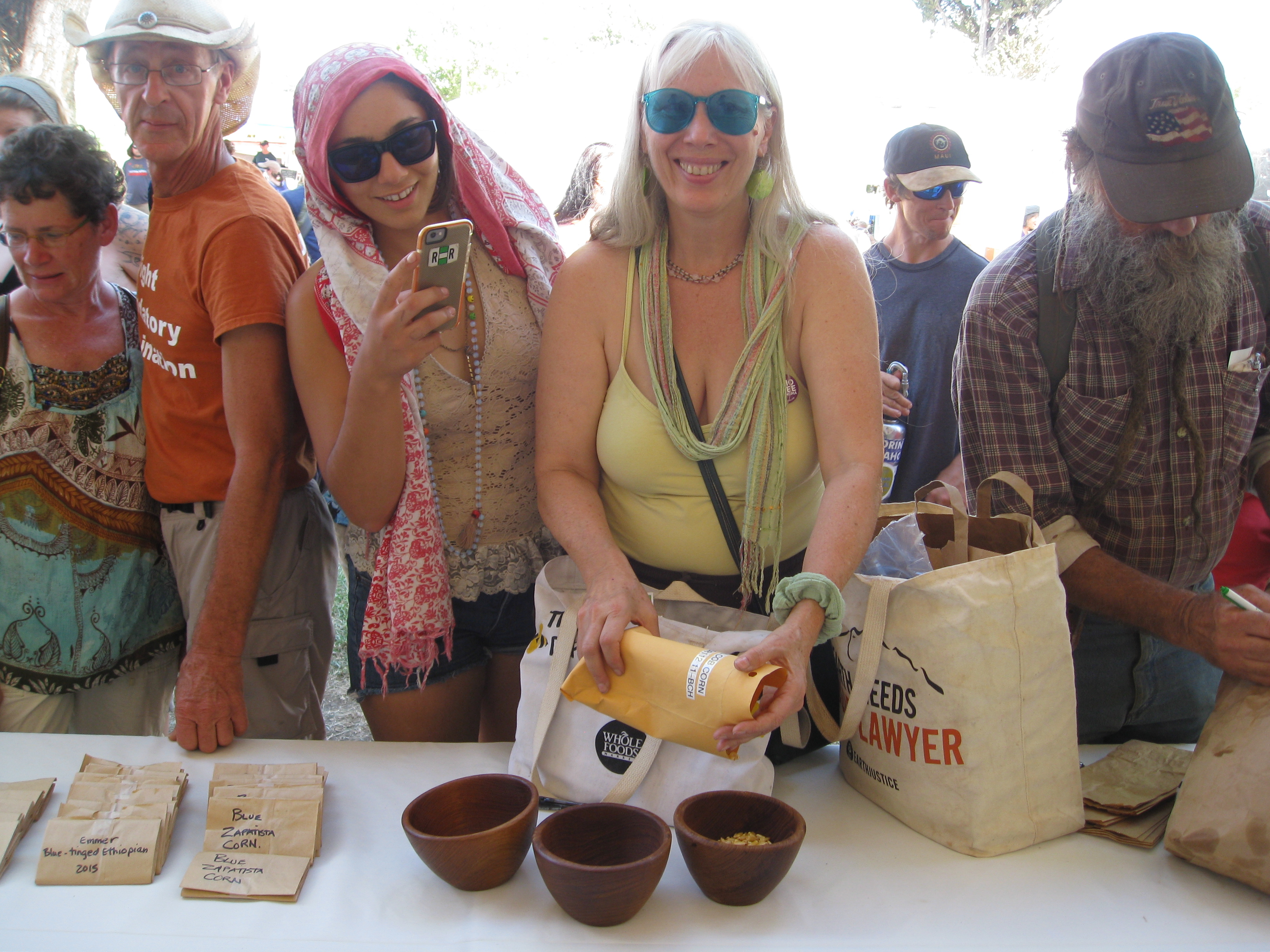 Some rare varieties were up for grabs.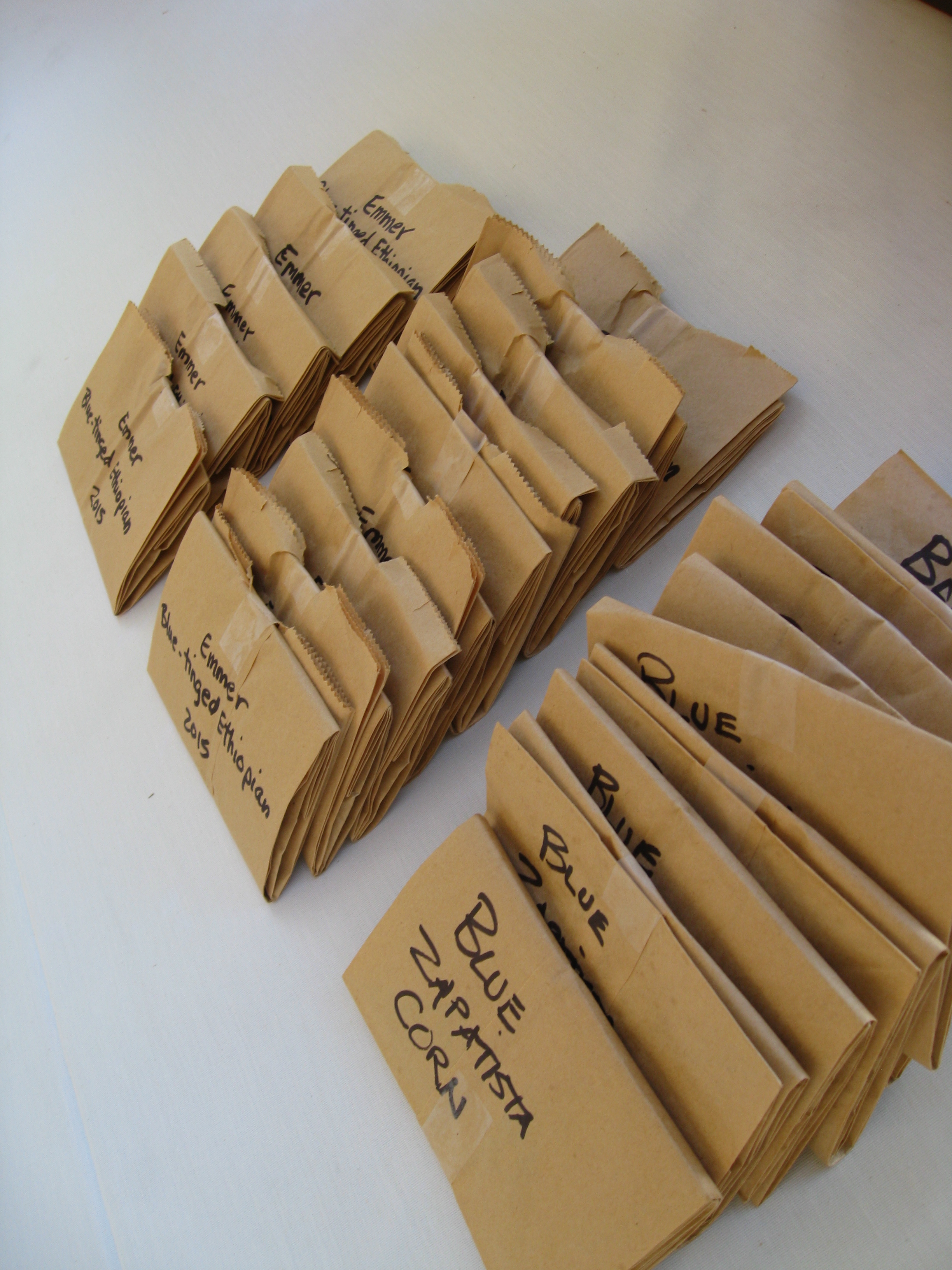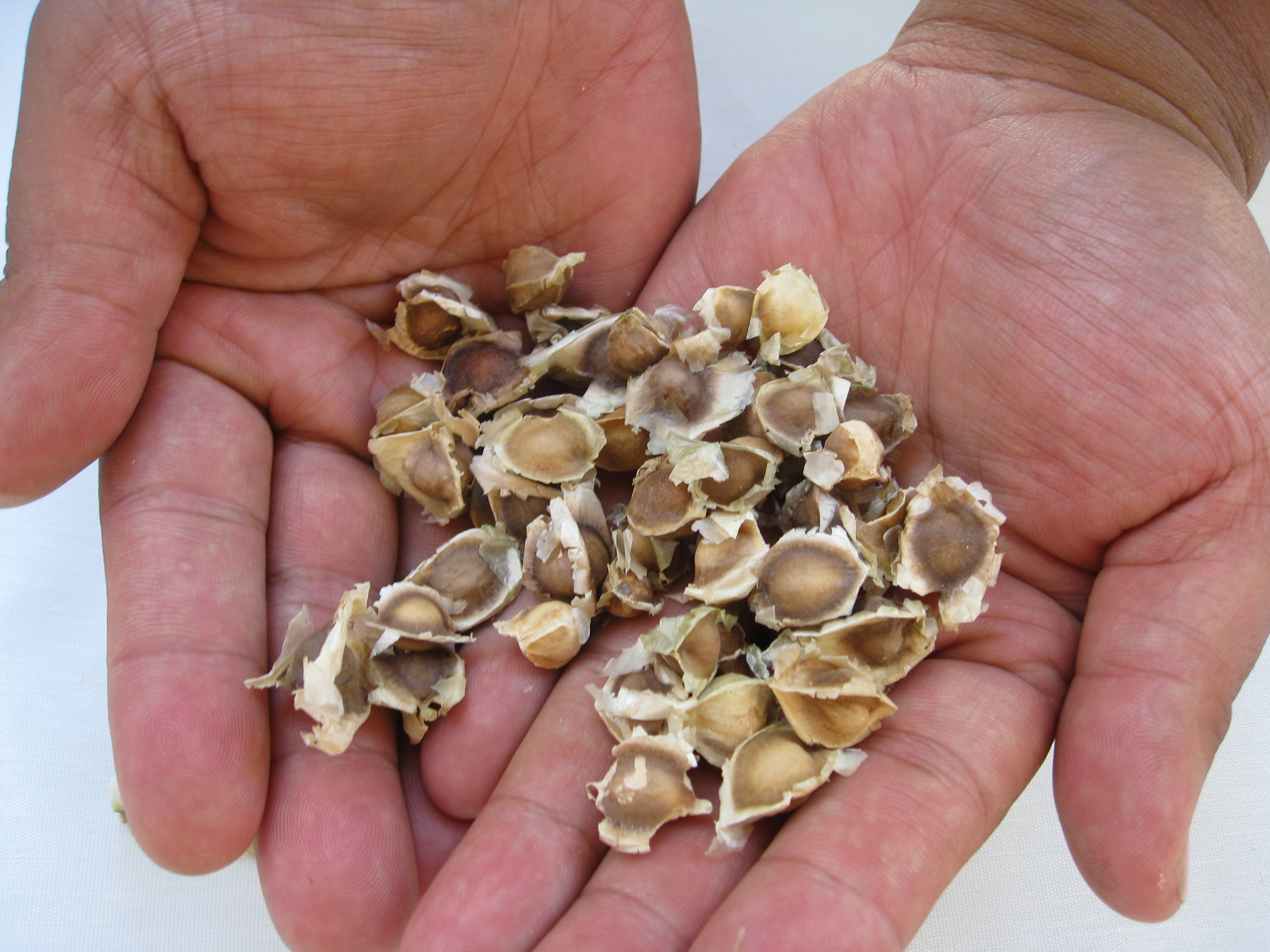 There wasn't much time to interview the seed savers about their stash, but one woman grinned as she dumped her seeds out onto the table. She was so excited about what she brought to share: over 100 varieties of seeds from her garden.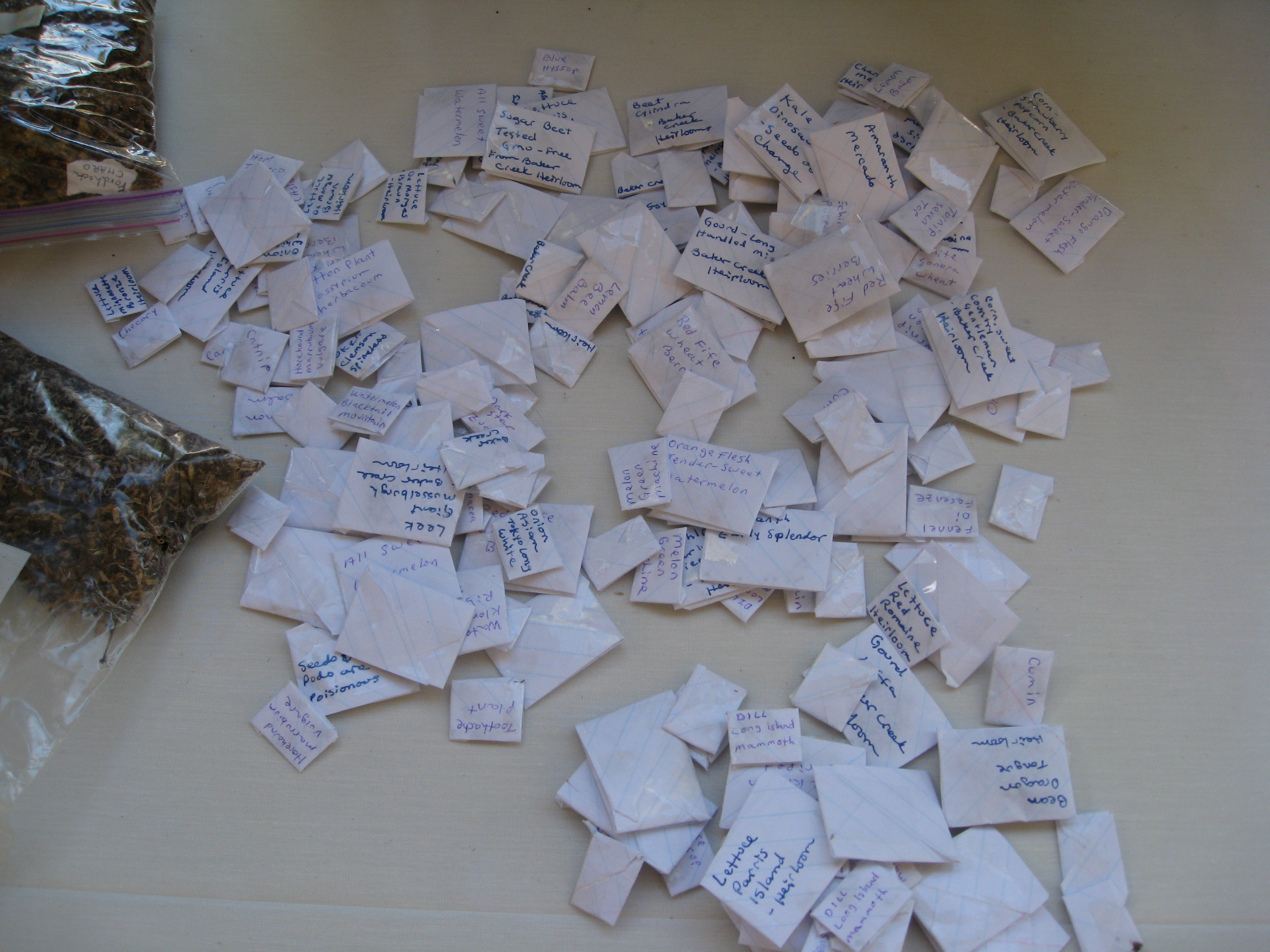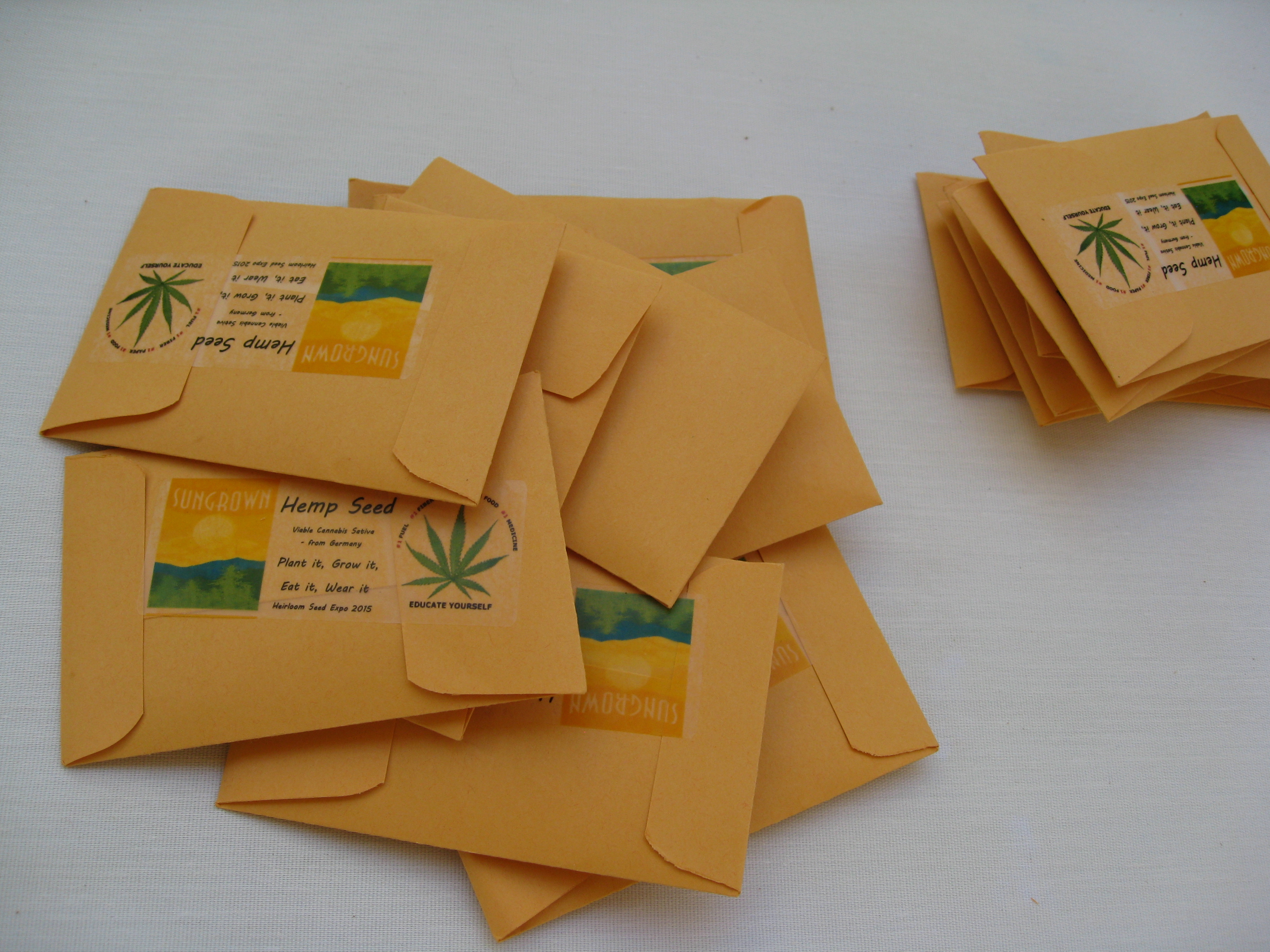 The point of the seed exchange is to share seeds among gardeners. Baker Creek requests that if we take the free seeds, we come back next year with seeds grown out from that packet to share. Last year I took a packet of Roman Candle seeds and grew them out, but didn't get a strong harvest, so I didn't save the seeds. Next year, though, I'm hoping to return with seeds to the Heirloom Expo to share.
Do you have a seed swap in your neck of the woods? Post about it here.