You can't go to Santa Cruz, CA, without stopping by the Alan Chadwick Garden on campus at UC Santa Cruz. The 3-acre garden is where Chadwick's philosophies became reality.
Alan Chadwick–for those who haven't heard me blather on about him in class before–is the British bloke who combined French Intensive farming and Biodynamics into a cohesive practice in the 1960s. The Alan Chadwick Garden showcases his methods all these years later. We've written about UC Santa Cruz's CASFS Farm, but not yet about the Chadwick Garden. The time has come.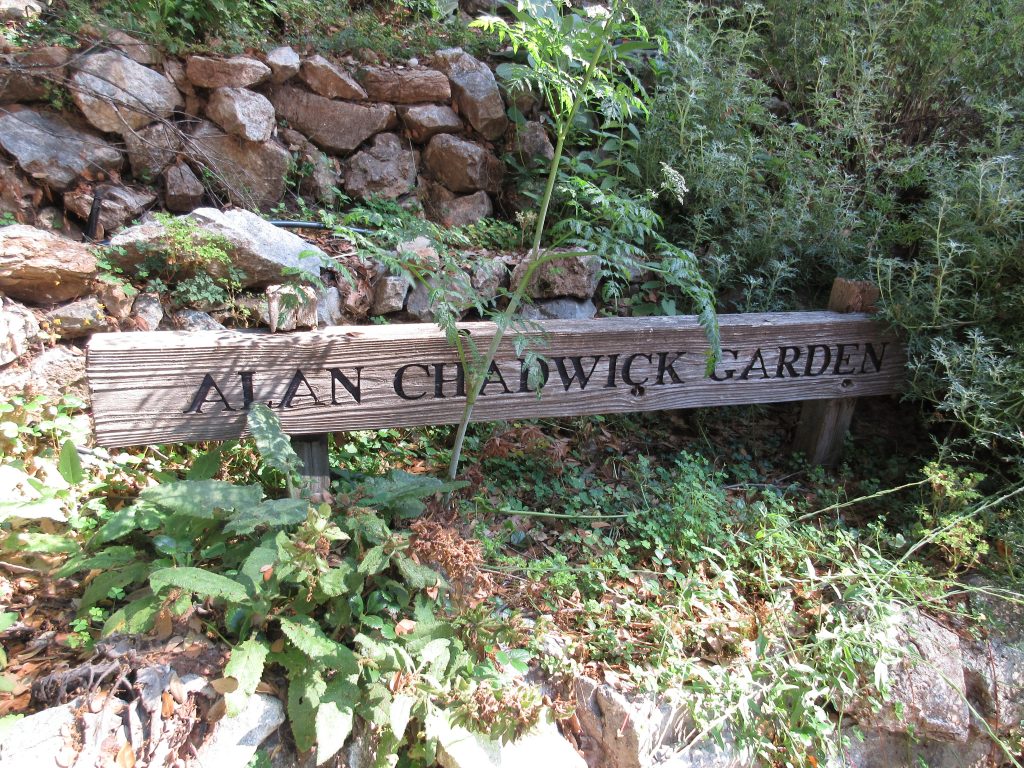 The garden is chock-full of life, from fruit trees (mostly apples) to seasonal crops, to California native plants, to beneficial insectaries. All living in harmony without pesticides or chemical fertilizers.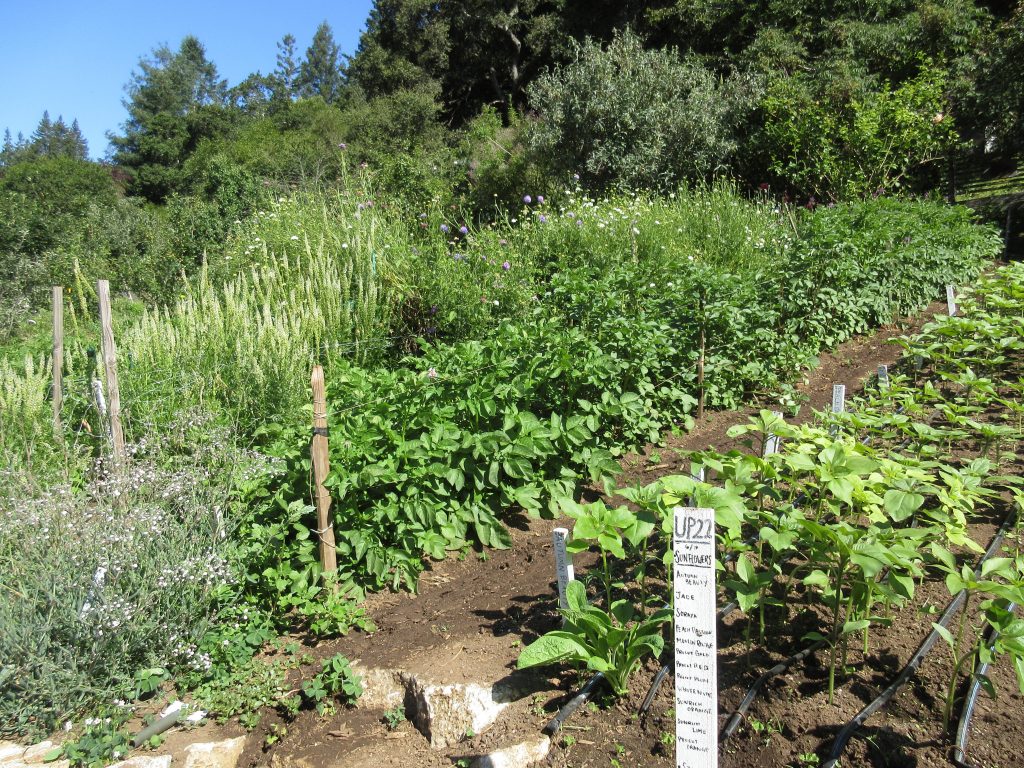 Built-In Pest Control
We met Buster during our visit. Buster is the incredibly friendly cat who patrols the garden for pests. We caught him mid-prowl.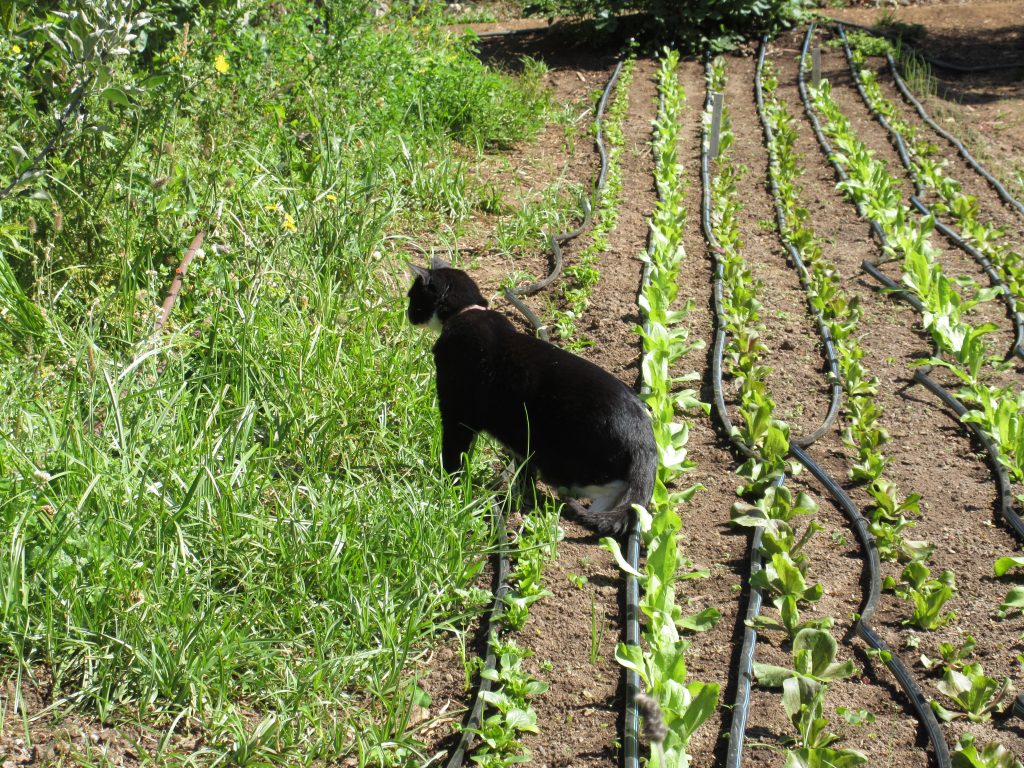 Diversity is Key
We wandered through narrow pathways between hundreds of apple trees. Each row of crops was marked with dates, varieties, and other data for students to track.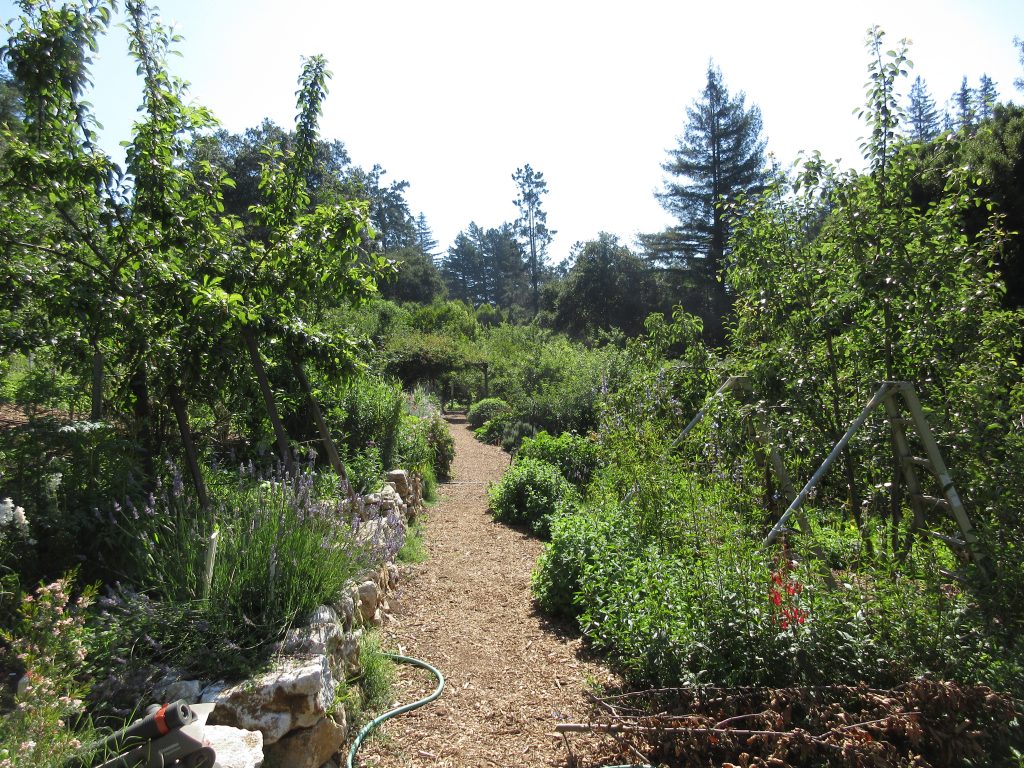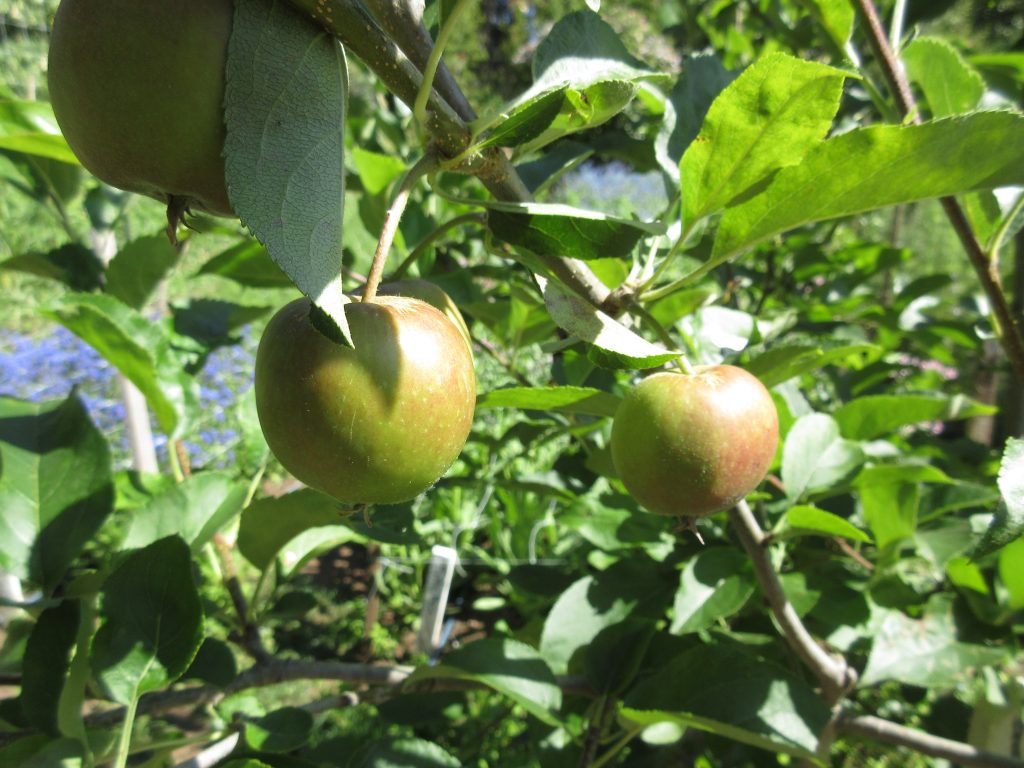 Soil is our Soul
Next we wandered into the shed, where we found this reminder of why we garden.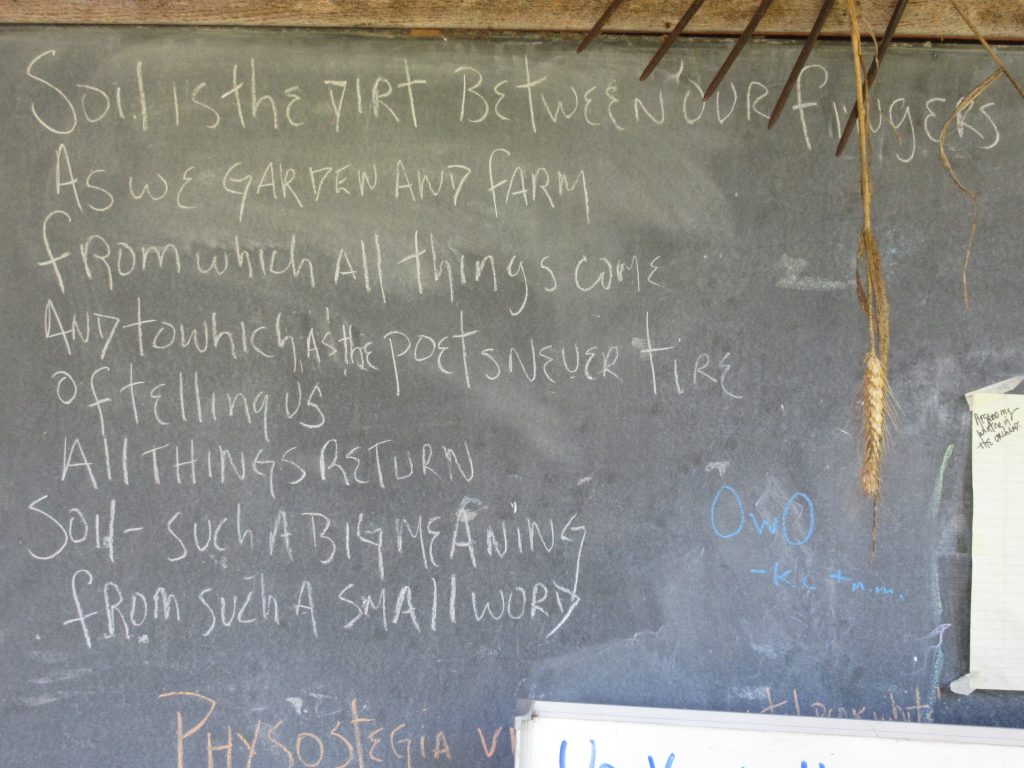 And this sign made us laugh.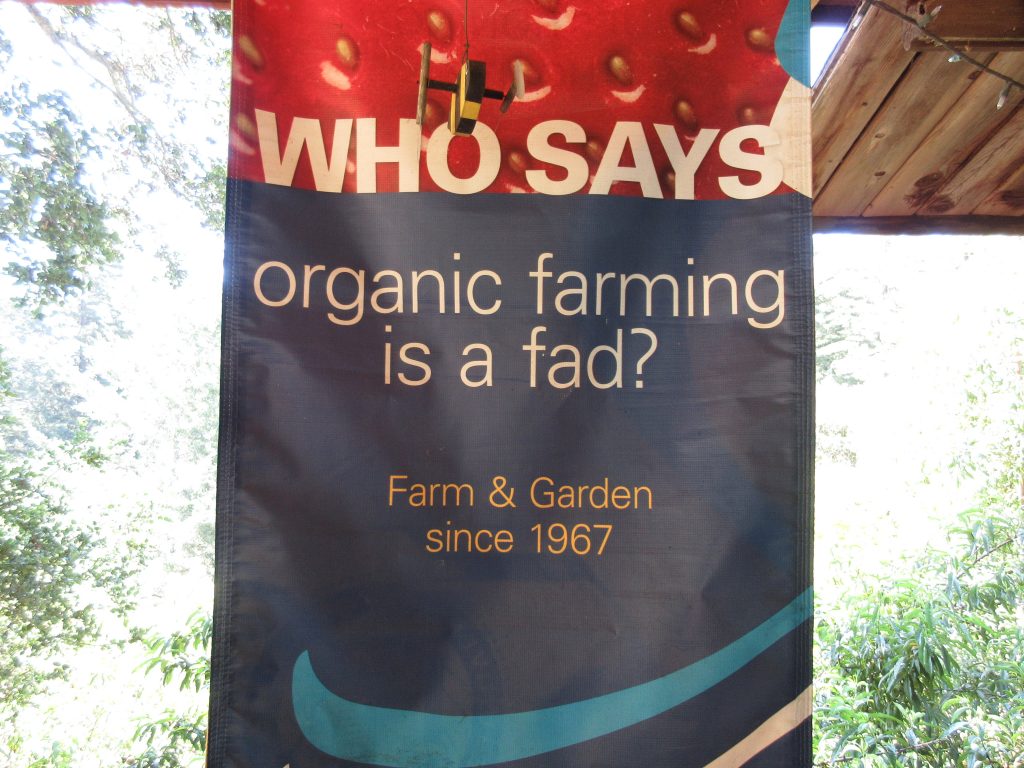 The Take Away
In summary, the Alan Chadwick garden showcases the following techniques:
Intensive plant spacing to maximize yields and prevent weeds
Drip irrigation to conserve water
Biodiversity – hundreds of fruit, vegetable, and flower varieties grown together
Mulching to feed the soil and conserve water
Cover Crops to provide habitats, replenish soils, and generate organic matter.
We use these methods every season at Gardenerd and we encourage you to explore these techniques and implement them in your garden. Happy Gardening!