Hey Angelenos, mark your calendars for the book launch party for Garden Variety, Christy's debut novel! This outdoor event takes place on February 6th, 2022 at 1:30 p.m. at Ocean View Farms organic community garden. The whole thing will feel pretty "meta" because the novel is inspired by that very location.
This isn't just any old book launch party where the author reads from her book. We've gathered a group of thespians to help perform 2 sections from Garden Variety in the style of a radio play. Books will be for sale at the onsite bookshop hosted by Diesel Bookstore, our favorite local retailer.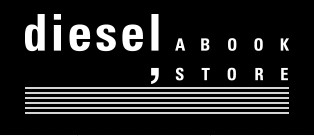 What, Where, When?
You'll find all the details and updates on the Facebook event. Please RSVP here if you have a Facebook account. If you are not on Facebook, use this Eventbrite link to RSVP and we'll put you on the list.
Please note: we're following all mandated protocols for safety during these uncertain times, and we ask that you wear your face coverings during the event. The actors may remove their masks during the reading, so let's keep everyone safe, folks.
What Else?
Dress for an outdoor event in February, and wear sensible shoes. Consider bringing a hat. We will be under shade cloth, but the winter sun will hopefully be out.
We're looking forward to seeing you at this fun celebration of Christy's new novel!