Last fall, a culinary teaching garden project that had been long in planning finally took root. The new garden will help culinary students learn about how food is grown, and the ingredients will help families in the area eat well.
University of California Irvine unknowingly hired one of their own alumna to design and build a garden for the culinary program. What I mean is, they contacted me out of the blue, and when I told them I was a dance / drama major at UCI a long time ago, they were thrilled for the connection.
Before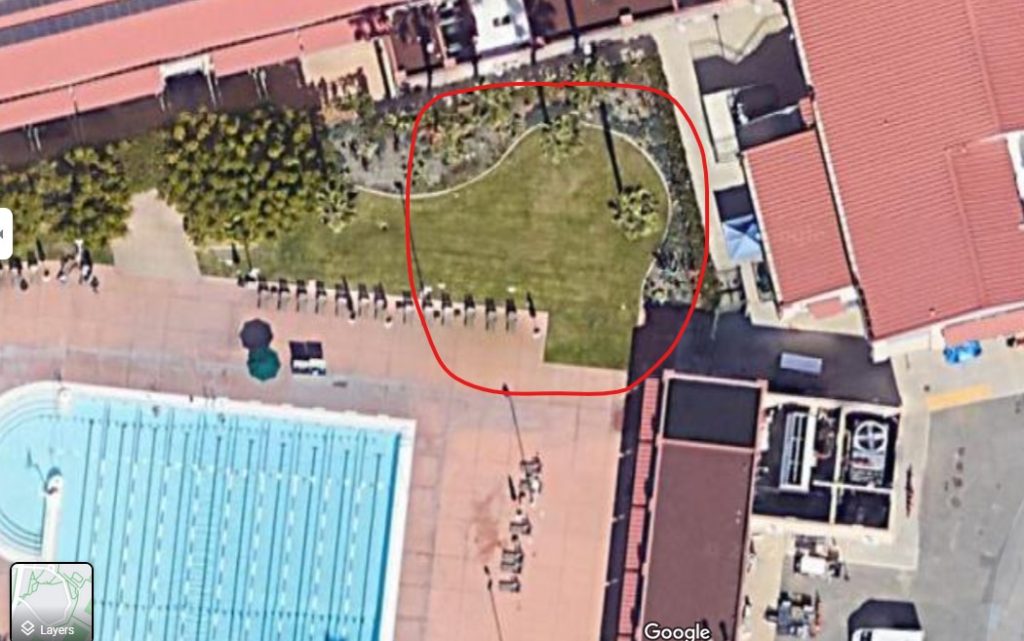 We met with several administrative team members and toured the grounds for possible locations. The best spot turned out to be the grassy area next to the swimming pool. This also happened to be right next door to the culinary arts building. Students would be able to gather ingredients for class right outside.
The design included 9 wooden raised beds and a metal herb planter as a focal point. We removed the grass, re-routed the irrigation, and made a plan to grow crops the kitchen needed for the upcoming curriculum.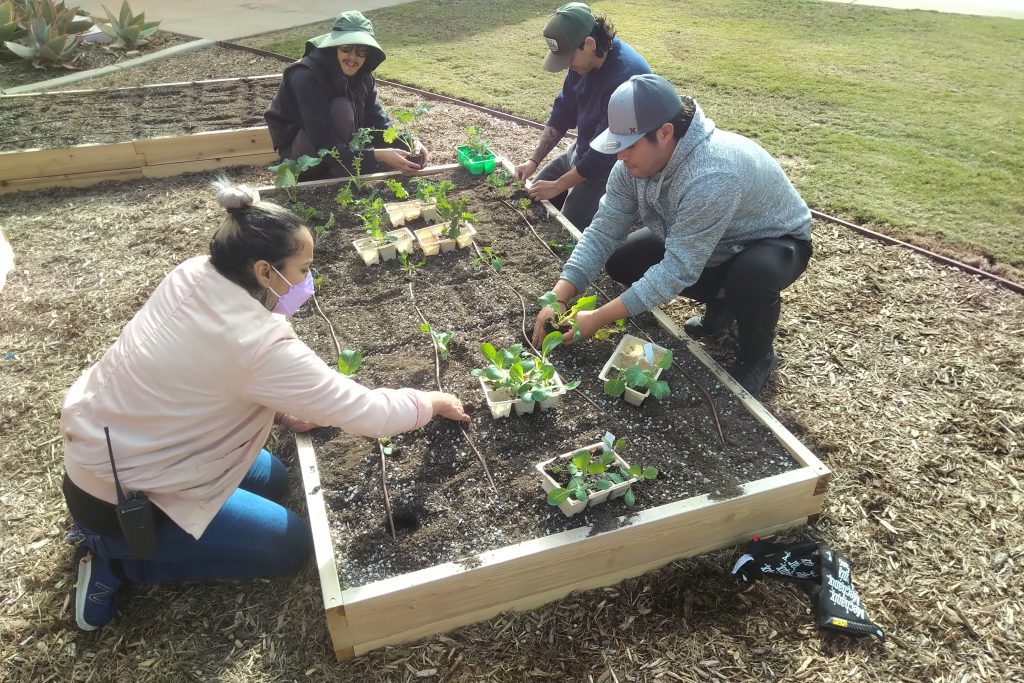 After – What We Planted
The team planted crops that wouldn't need too much attention during winter break. So if any department was understaffed, the garden would still thrive. We planted brassicas (broccoli, cauliflower, cabbage, kale), alliums (onions, garlic, shallots), salad greens (spinach, lettuces, mustard greens, arugula), 6 types of potatoes, sugar snap and snow peas, Swiss chard, and herbs (trailing rosemary, thyme, oregano, mint, sage, chives, parsley, tarragon, and cilantro).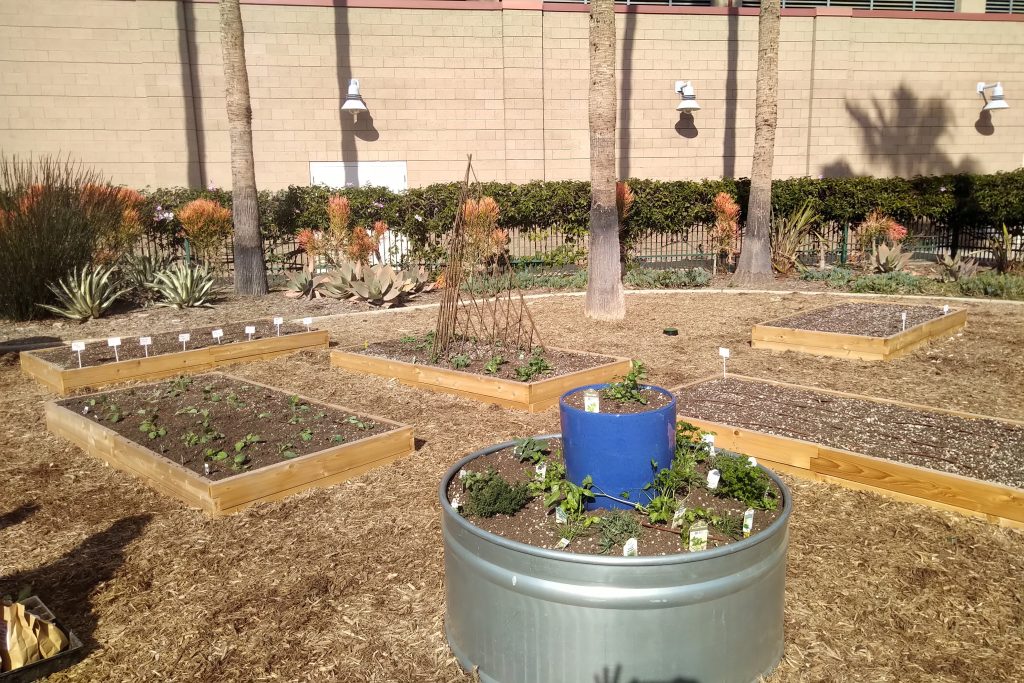 We also planted artichokes and flowers along the edges of the garden space, to welcome pollinators and pop up color between the mulch over time. We covered some plots with floating row cover to protect from potential nibblers (rabbits), and set the irrigation. Then we waited.
Fast forward to January 2023, and their first growing season was a success! Team UCI sent photos of crops thriving in their new home. They even added a low fence to keep rabbits from burrowing into the garden.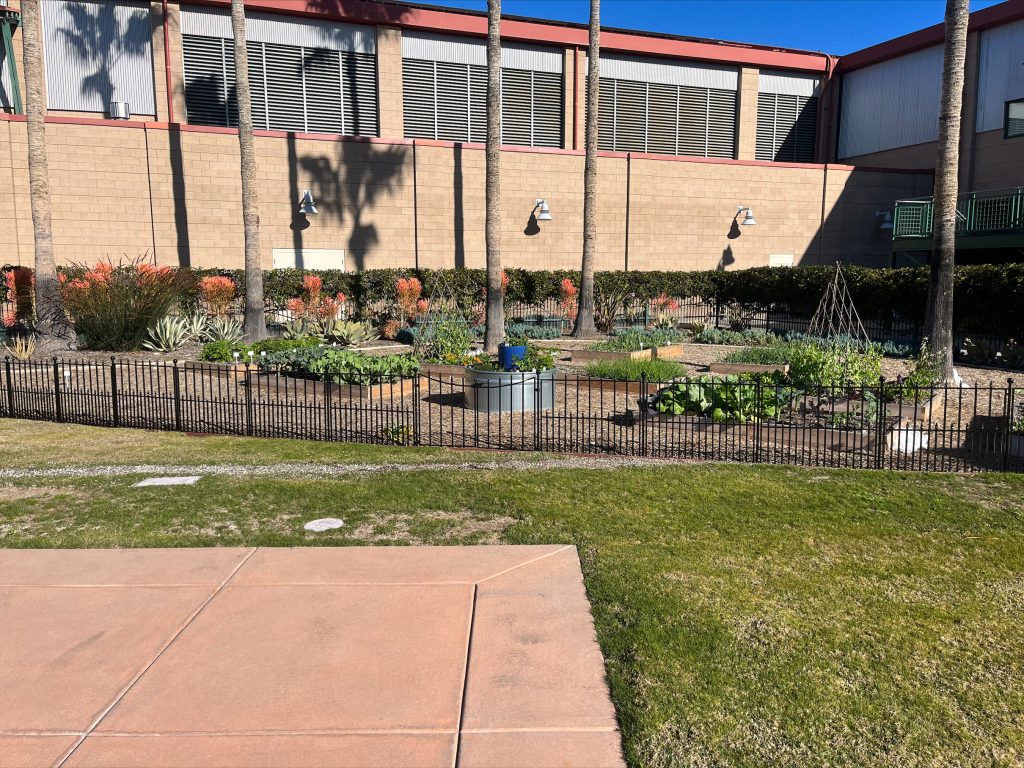 Staff and students have been harvesting all winter.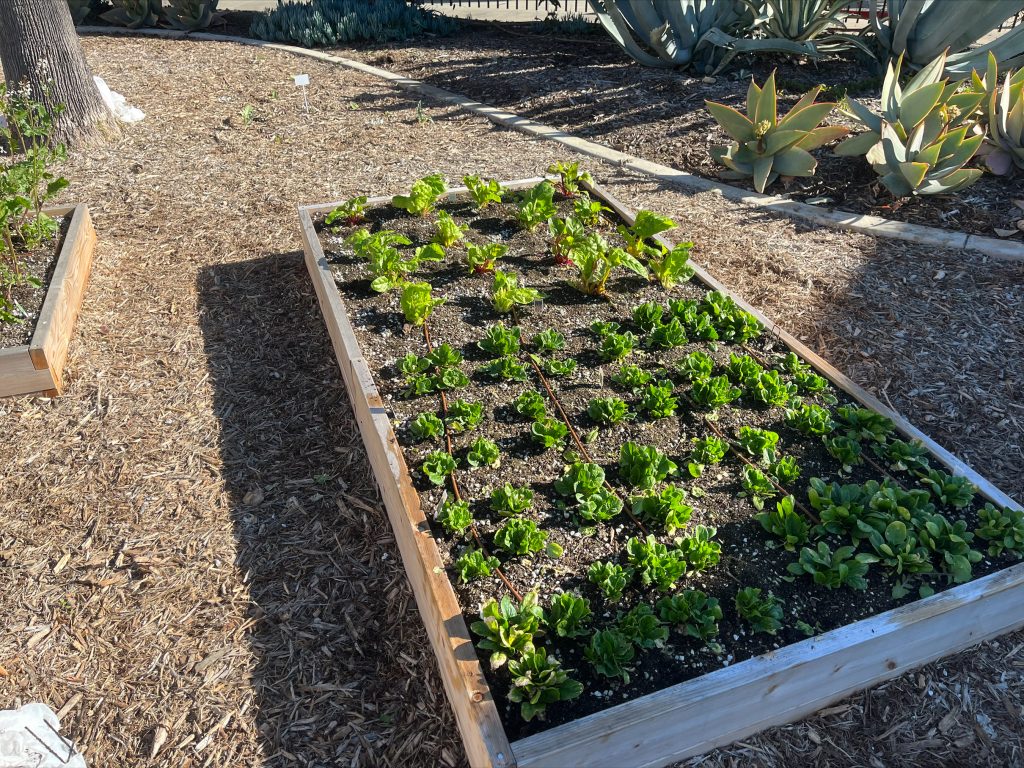 Most of the harvest was sent to the campus Basic Needs Hub to help feed struggling students.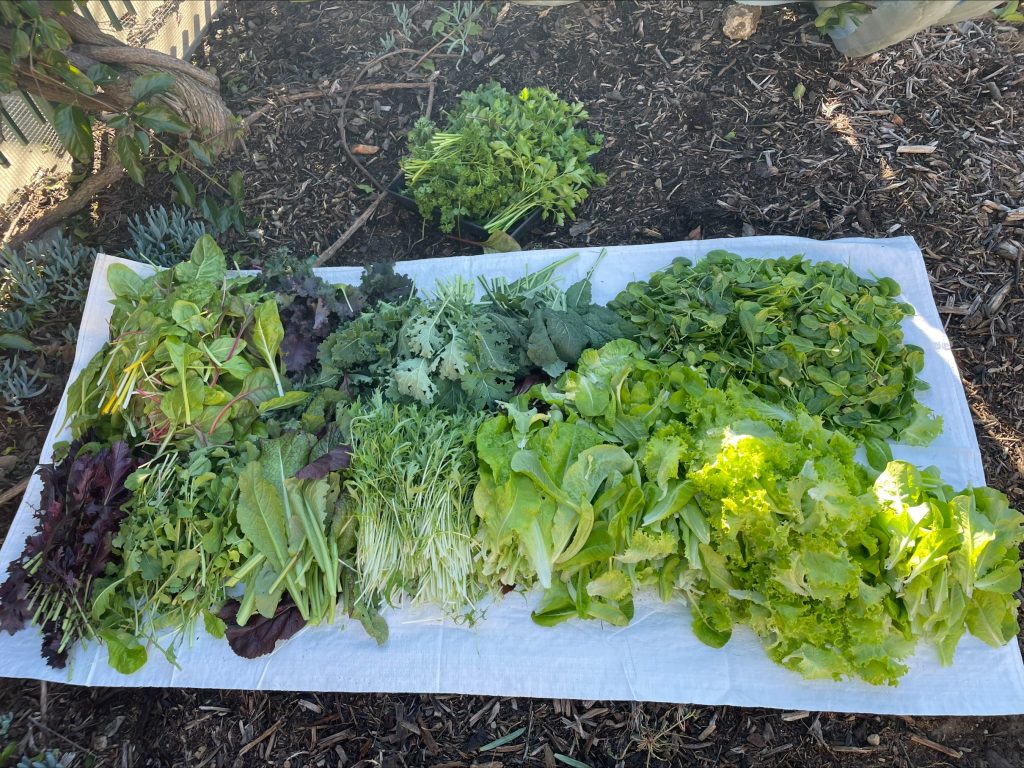 Next up for this culinary teaching garden? We'll plan for the warm-season garden with tomatoes, peppers, squash, more greens, corn and beans! The culinary students and rec center staff will enjoy the fruits of their labor once again this spring.