We got a great question into Ask Gardenerd this week about asparagus:
I am in zone 5 and it is a cold spring. I planted my asparagus last spring and I had beautiful thin but strong plants over the summer. And did not prune them before winter. Did I screw up? The dried out stems are still there. What should I do?

Janice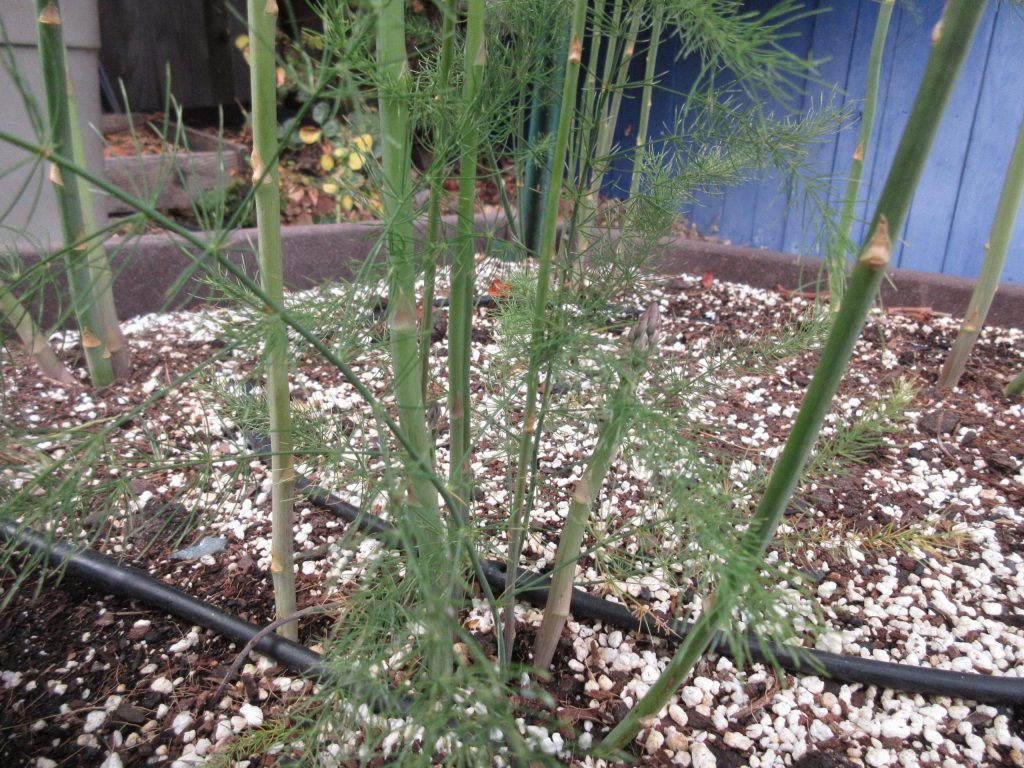 This is a great question, Janice. The answer is – there are two schools of thought about pruning asparagus. Or rather when to prune them. Let's take a look.
Option: #1 – Prune at the end of the season – Some folks prefer to cut down their asparagus fronds at the end of the season to keep the garden clear of potential debris or diseases over winter. If you choose to prune at the end of the season, wait until all the foliage has turned from green to golden or brown. The foliage serves to collect nutrients and energy for next year's growth, so it's important to wait until it has died back before pruning.
Option #2 – Prune before the new season – others leave their foliage over winter as protection – snow collects on the fronds and insulates the plants a bit over winter. Here at Gardenerd, we leave our foliage because ladybugs choose it year after year as their preferred location for mating. Come spring, we've got ladybug larvae and adults crawling all over that foliage. Then they move to a different part of the garden to eat aphids.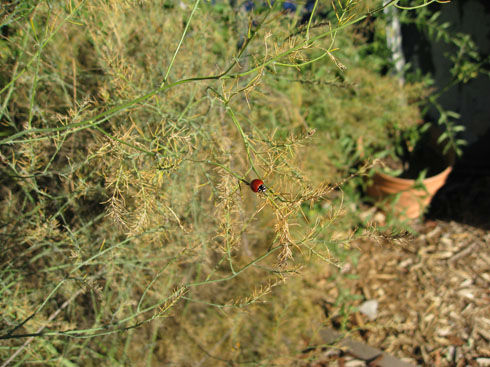 Asparagus – To Prune or Not to Prune?
We're big fans of the second option. So to answer your question – you didn't screw up. Prune all that dead foliage back now and wait until after your last frost date to begin feeding the plants for spring. You'll see your asparagus return for its second year.
Oh, and here's a blog post on how to prune asparagus.
Harvesting – You're almost there, but not quite. 2nd year asparagus is meant to grow without being harvested. Or rather, you can harvest a few spears to satisfy your curiosity, but wait another year before taking a full harvest. That will give the plants a chance to develop stronger roots and thicker shoots.
I hope this helps. Thanks for writing in, Janice. Enjoy the long-awaited fruits of your labor (even if only a sampling) this spring.