Subscribers have been asking for a Home BioGas update video for awhile. They wanted to know how it's working, if there have been problems, and whether it's been damaged by rodents. This new video answers all of those questions and more.
Spoiler alert: this video features a special guest! The co-founder of Home BioGas came all the way from Tel Aviv, Israel, to visit Gardenerd HQ, say hello, and see our HBG system in action. We ask Oshik Efrati our burning questions.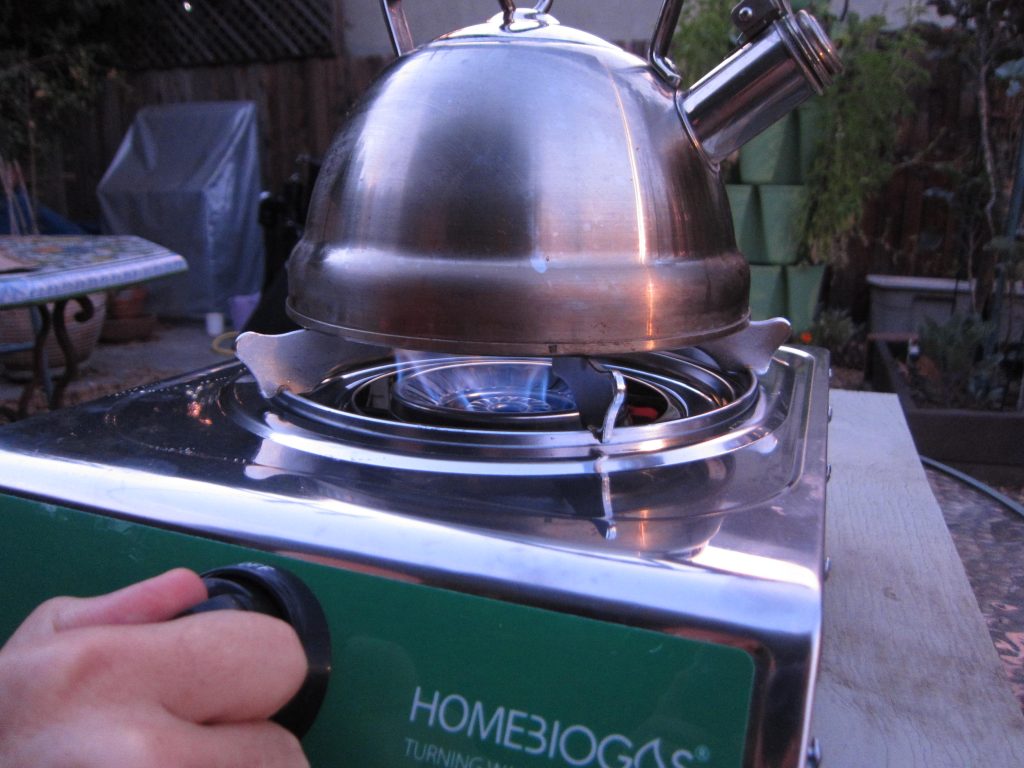 Watch the Home BioGas Update
Disclaimer – we're not being paid to promote this product. We just love it and want all gardenerds to be as self-reliant as possible. Plus the company is doing good work in the world (as you'll hear in this video) and we do our best to support good causes.
Resources
Did you miss our first YouTube video on the subject from 2018? Watch it here. Read the accompanying blog post here.
Check out Home BioGas and what they have to offer.
Why do we need off-grid sustainable fuel? Check out this article that inspired us.