Gardenerd.com has partnered with the Woolly Pocket Company and School Nutrition Plus to create a pilot program for school gardens that not only integrates the garden into the curriculum, but gives the children something to take into the cafeteria too!  Over the last two days we converted an abandoned garden area on the campus of Santa Monica Blvd. Community Charter School into a revitalized growing space that includes a vertical garden!
We started with weeds, old raised beds, tired soil and lots of odds and ends (we even found a shoe).  There was a lemon tree starving for sunlight and a few whiskey barrels that needed some help.  We wanted to use as much of the existing material as possible, so we collected the pea gravel, stacked the raised beds, and freshened up the whiskey barrels with new soil.  We also brought in fresh garden soil and organic fertilizer for the new planting areas.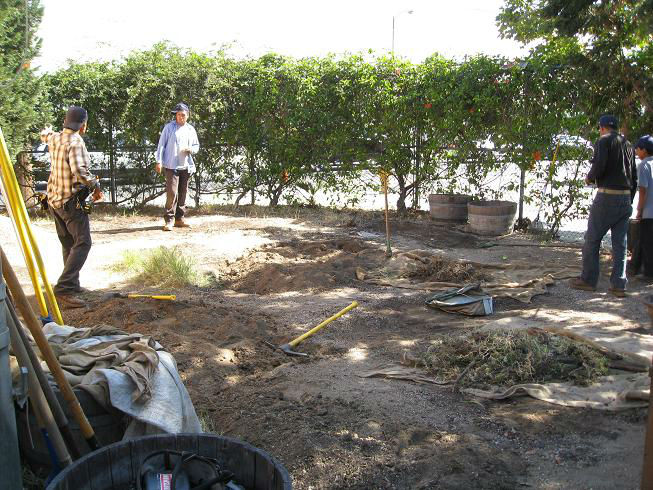 Then Miguel Nelson of Woolly Pocket Company went to work hanging vertical pockets on the "wall" we created, and placed Woolly Meadows in an 'L' shape.  We transplanted the lemon tree into a Woolly Knoll (and pruned back its leggy limbs) and divided the new growing spaces up into square feet, so each child would have either their own square foot or a wall pocket.
Each section of the garden was then connected to a drip irrigation system that we installed specifically for the garden.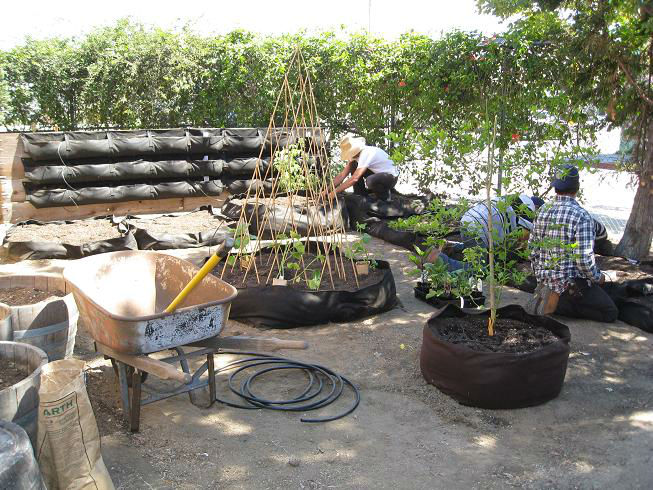 School Nutrition Plus has created lesson plans for the teachers that tie in with the growing seasons in California.  We'll be planting with the kids in October, and they have hopes of sharing their harvest with a local restaurant down the street.
We partially planted the garden,since we've been told that Dwell Magazine is planning to photograph the garden for one of their fall issues (stay tuned on that one). When school is back in session, the children will plant the rest.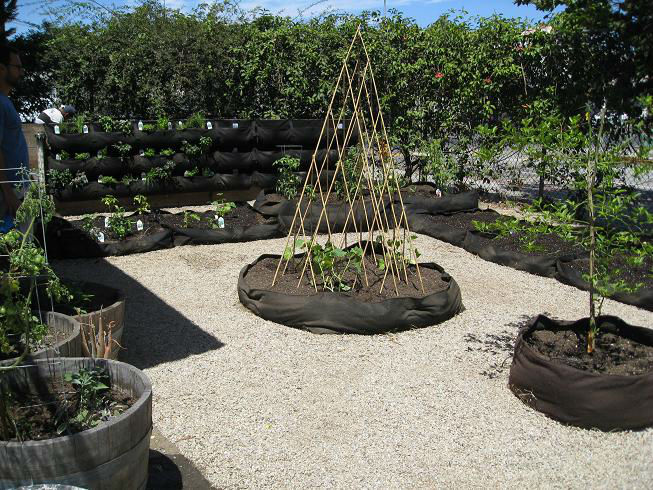 The transformation is complete!