The backyard renovation is about to begin.  This is very exciting considering how long it is taking to cull our ideas together.  The one thing we've been able to decide on is what to do with the raised beds in the vegetable garden. They're falling apart and need to be rebuilt, as you can see below.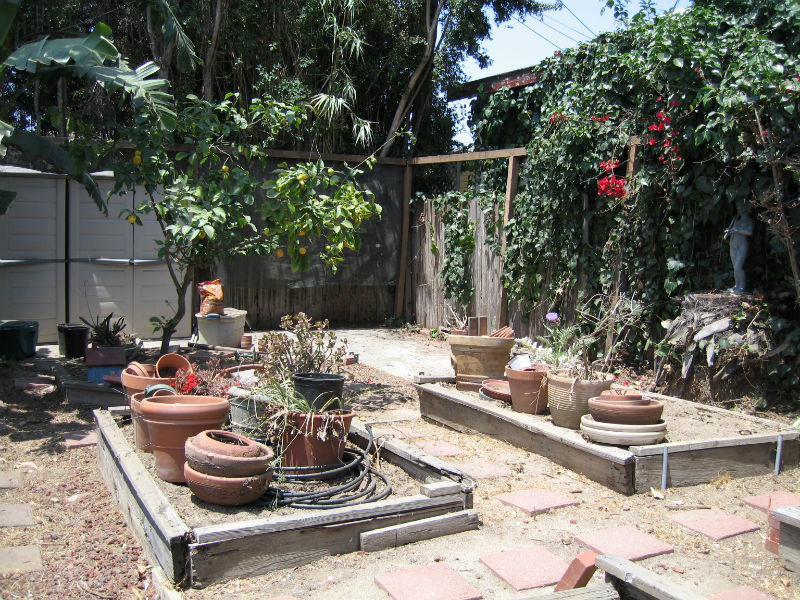 We took to opportunity to mentally imagine a clean slate and fantasize about what we'd like to have if money were no object.  Of course, money is an object, and we also want to be as environmentally resourceful and responsible as possible.  With that in mind, I began researching recycled materials, including plastic lumber and composite lumber, as well as wood farmed from sustainable resources.  Here's what I found out:
Home Depot carries sustainably farmed redwood and cedar from plantation forests in Washington.  I've seen those plantation forests and they make me sad – row upon row of tree fields rather than the natural layout of forests we grew up admiring – but knowing that they aren't cutting down our beloved Red Wood Forests for raised beds and fences puts my perspective back in balance, if only a little.  The truth is that we humans are considerable consumers.  We use a lot of stuff and then we throw most of it away.  That's why finding a recycled product was really important to me. 
Plastic Lumber is made of recycled milk jugs or plastic bags and can be found in several sizes.  Some brands are available in solid sheets, others are hollow in the center.   Plastic lumber is great for raised beds because it allows for ground contact and lasts for 20-50 years.  Some brands do warp, so you have to build supports along the length of your beds to ensure stability.  Companies like Carefree, EcoDeck and Polywood Inc. produce this product.  Plastic lumber is the most expensive option of all I researched.  
Composite lumber is made of a combination of wood fiber and recycled plastic.  It also has between a 20-50 year warranty.  I found that many of the companies that produce composite lumber do not recommend using the materials in cases of ground contact.  These companies cater to decking materials and they emphasize how important it is not to build your deck supports out of composite lumber because it isn't stable enough to support a deck.  In terms of using it for raised beds, however, I had a hard time finding answers to my questions when I inquired about whether it could be used in ground contact situations where weight bearing was not an issue.  Trex decking and Nextwood were the only places that actually state that it's okay to use for building raised bed and in contact with soil.  If you are building raised beds on a patio or on stilts for more ease of gardening, you could use any of the other companies such as Weatherbest, Forever Deck, Boardwalk, and E-wood.  This option is less expensive than plastic lumber.
If I weren't doing the more intricate raised bed design that I'm doing, I'd opt – hands down – for Orca Board.  Orca Board is a plastic lumber pre-fabricated raised bed made entirely out of recycled milk bottles.  They're pretty, they come in different sizes, different colors, and best of all, they snap together and you're done.  They are on the pricey side, but if you are among those who are willing to pay for ease over manual labor, these are for you.  But…I'm doing something custom so I needed materials I can build with. 
Gardener's Supply also offers a number of options for both wood and plastic lumber raised beds.  They sell a plethora of corner brackets and braces too.  Check out the Gardener's Supply options:
Grow Beds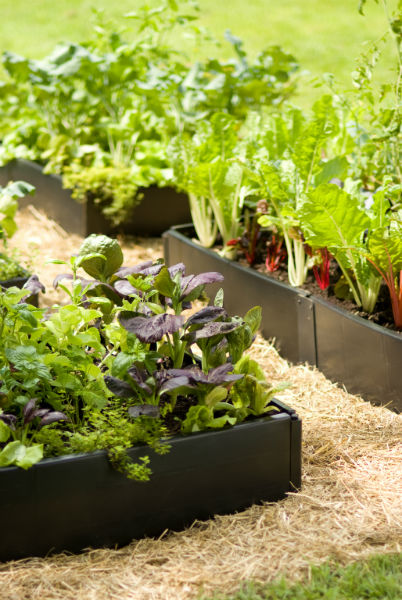 Fast Start Raised Beds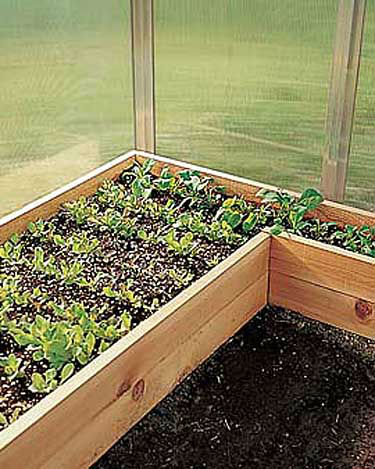 Two-Tiered Raised Bed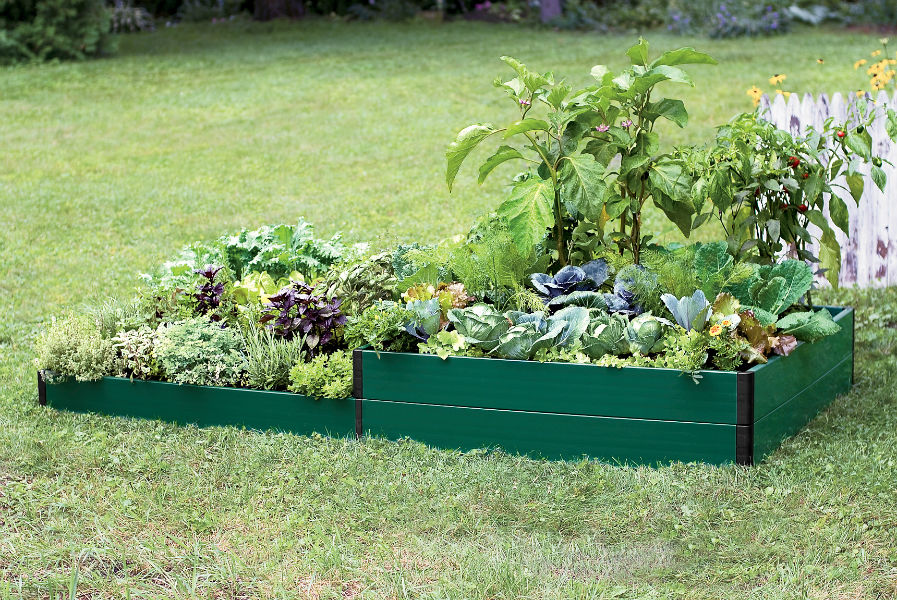 Cedar Raised Beds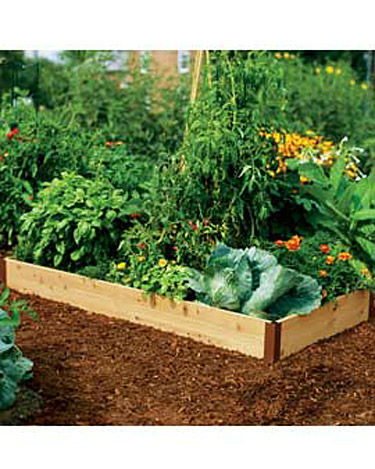 Forever Raised Beds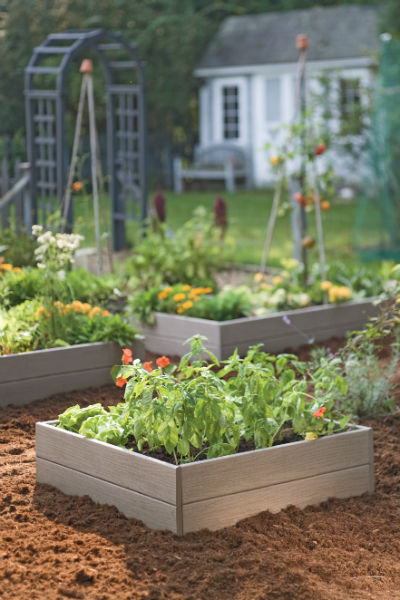 I settled on using Trex decking that I ordered from Home Depot.  There is a 3-5 day waiting period for my materials, so in the meanwhile, I can break down the old beds and prepare the area for the new layout.
Next, well talk about building beds, and I'll have photos of the project to post as well.
What materials do you use for your raised beds?  Share with us here.