It's well-known that free-range chickens produce healthier eggs with darker yolks and higher nutrient values.  Our hens forage around the yard, but their yolks are still somewhat pale.  Could it be that they only have mulch for them to scratch through? 
What, no greens?  Don't get  me wrong. We feed them kitchen and garden scraps, but they still need more greens in their diet.  Enter Peaceful Valley Farm and Garden Supply's Chicken Forage Mix.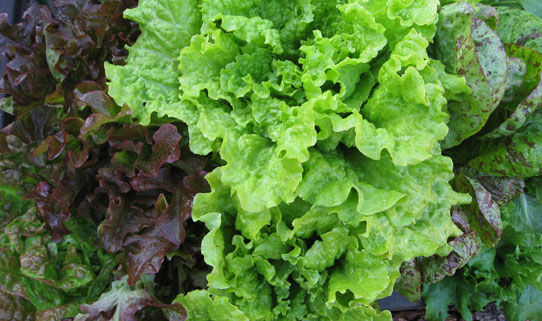 When we've run out of lettuce to give them, we need something new.
Peaceful Valley recently published a video on how to grow their Chicken Forage Mix in seed flats, and we jumped on the idea for our ladies.  As we went through the process, it occurred to me that this technique would work well for growing just about any juicing item like sunflower sprouts or wheat grass.  Check it out: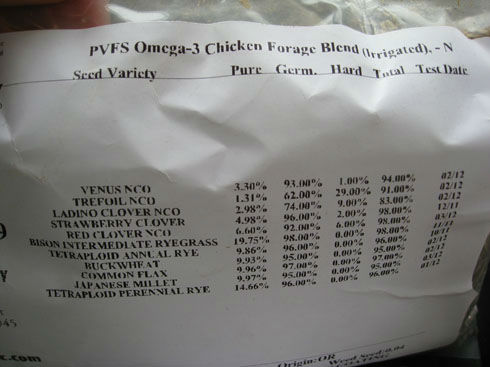 Clover, oats, rye, buckwheat, flax, millet and other great greens provide nutrients for hens
Start with a seed flat (preferably one with small holes on the bottom).  If you can't find a nursery flat with a small grid, use the kind with a larger grid, but lay down a single sheet of newspaper to keep the soil in place.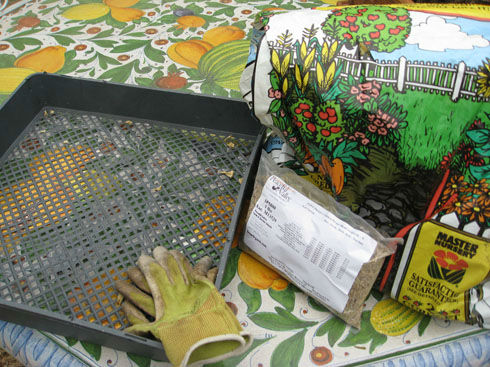 Fill the seed flat 2/3rds full with potting soil (we used Gardener's Gold from Master Nursery Garden Center).
Sprinkle the seed mixture over the entire surface.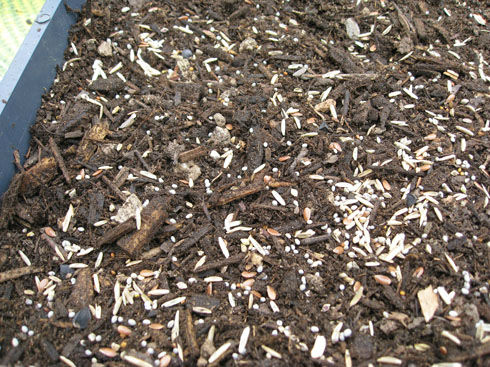 Cover with a thin layer of potting soil and water well.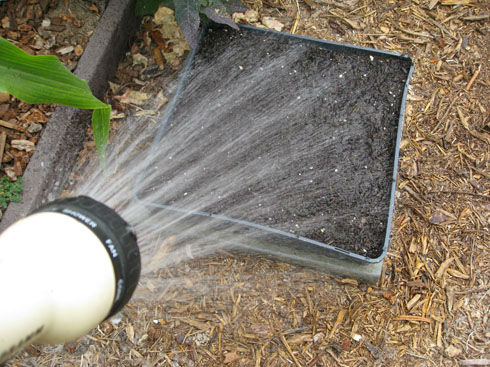 That's it.  We'll also be planting more forage mix in our retired Woolly Pockets, like we did with this buckwheat planting in early spring: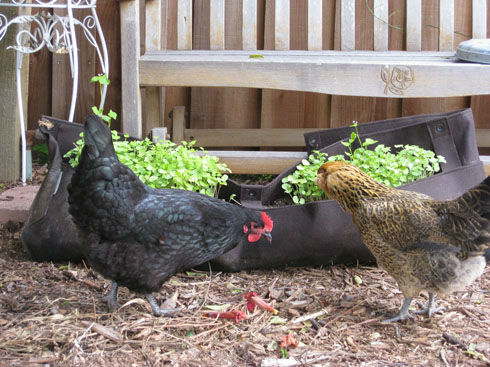 Once the seeds sprout and grow a few inches high, we'll slide the nursery flat into the chicken run.  We'll repeat the process in 3 week intervals in new flats for future feedings.  If you juice, you can use this technique for growing wheat grass, sunflower sprouts or just about anything that will be picked young (there's only 2 inches of root space, so mature plants won't do really well in them).
Check back to see the results soon.