Question: What's more fun than planting your spring garden?
Answer: Going to a garden show filled with gardeners and garden gear to get new ideas about what to plant in your spring garden.
I ventured up to San Francisco last week to take in a convention-center-full of ideas and gardening joys.  To my delight, there was a clear focus on edible landscaping and home food-gardening that offered fresh insight for home growers. A few favorites jumped out, so let's get right to it: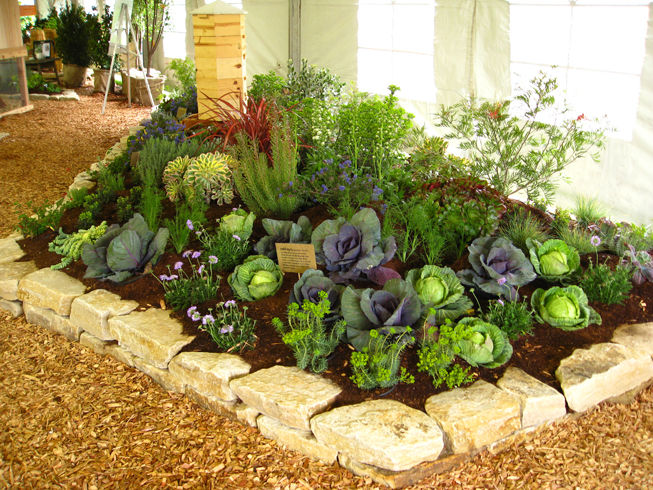 Star Apple Edible Gardens created a beautiful "urban home" in a giant tent all to itself
The beautiful combination of red and green cabbages along with fennel and herbs mixed well with succulents and non-edible plants.  In the back sits a hexagonal bee hive for attracting pollinators to the garden.
The garden also featured a chicken coop (complete with a couple of hens) and a dining table lined with wooden crates of flowers.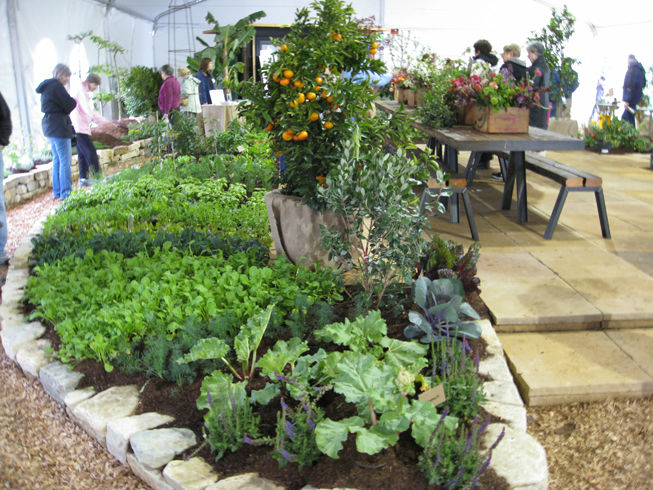 Perhaps my favorite element of design was the use of wooden kitchen spatulas as plant markers: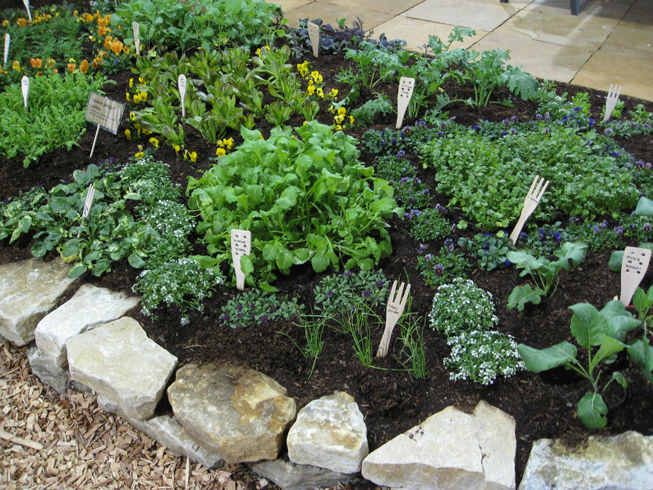 If not reusable from season to season, wooden spatulas are biodegradable
I also liked the patterns of alyssum and pansies in between the veggies.  Even if only for design purposes in a display garden, the idea could translate to a working garden with a little more spacing between plants.
Another fun display inside the main garden design building featured a straw bale vegetable garden: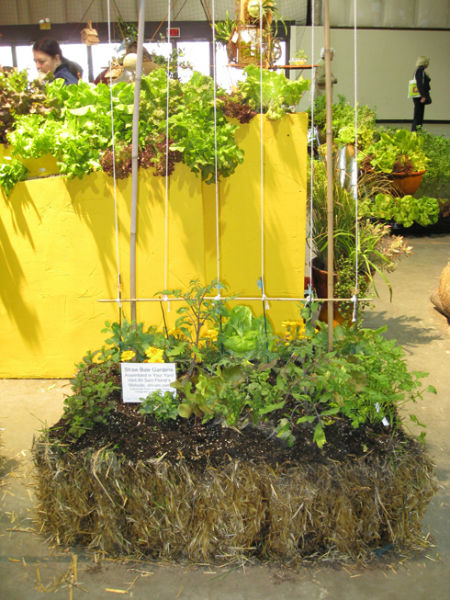 This garden will decompose as it grows, making the soil beneath it rich and fertile for next year's garden
Ah Sam florist came up with some great ideas for small space gardeners in addition to the straw bale demo.  I'm going to try this with all the terra cotta pots I have lying around the back yard: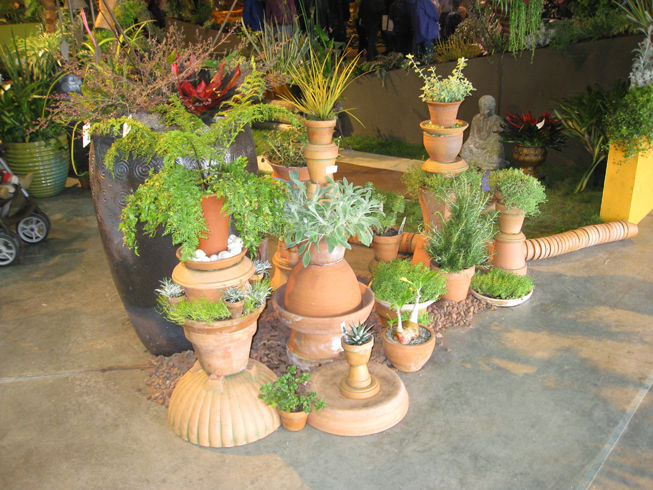 Tuck herbs into stacked pots filled with soil.  It looks like they used mortar or glue to keep the pots from toppling over each other.
Rosalind Creasy was on hand to give a lecture on Edible Landscaping, her newly released book. She shared some of her fantastic photos from her garden in Palo Alto, which she changes out twice per year (with 20 hours of gardening help per week – so don't feel bad).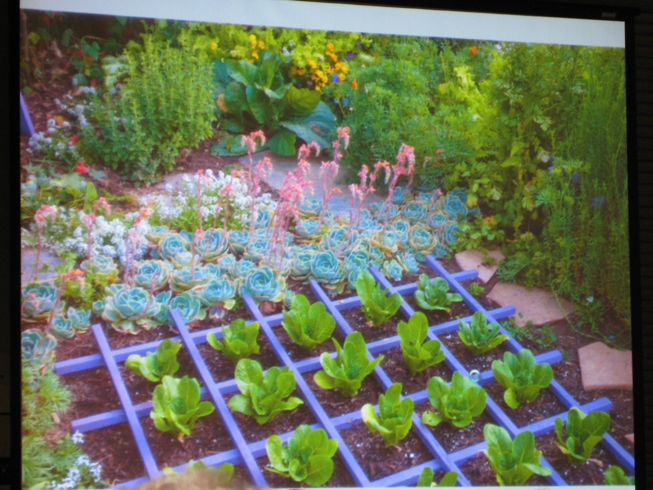 This is my photograph of her slide show – which is all her own photography.  Rosalind is a photographer by trade and my blurry pictures don't do her photos justice.
I came away from the San Francisco Garden Show feeling rejuvenated and refreshed. I also came away with a full suitcase of goodies: a new digging fork from Lee Valley Tools (with free shipping),  2 deep burgundy dahlias from Dan's Dahlias,  Black Cumin seeds from Seed Savers Exchange, and a bunch of free catalogs and reading material.
Now that's what I call a good time!