At the end of the LA Garden show earlier this spring, my booth neighbor and fellow Gardenerd, Nysha Dalgren of Ardenwoods Edibles let me choose a plant or two to take home. I couldn't resist the opportunity to try something new, and the tiny tendrils of a Christmas Lima Bean plant were calling out to me.
When I got home, I tucked the plant in behind a cluster of popping corn and waited for it to take hold. This was my attempt at 2 out of 3 of the Three Sisters Garden of native American tradition. Before long, the bean plant had overtaken the dried corn stalks, so I had to add a trusty trellis
for added support.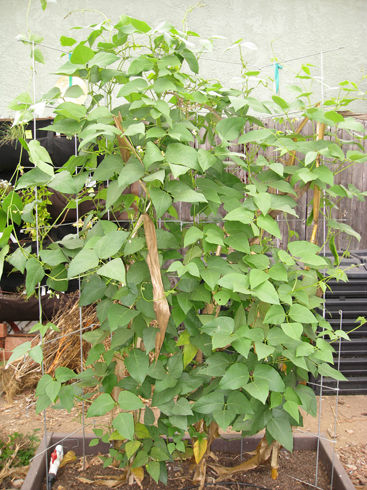 This is one plant. Photo taken in September 2010.
At this writing the trellis is completely covered with vines.
Soon the vine began to flower and form pods – broad, flat pods with delicious potential.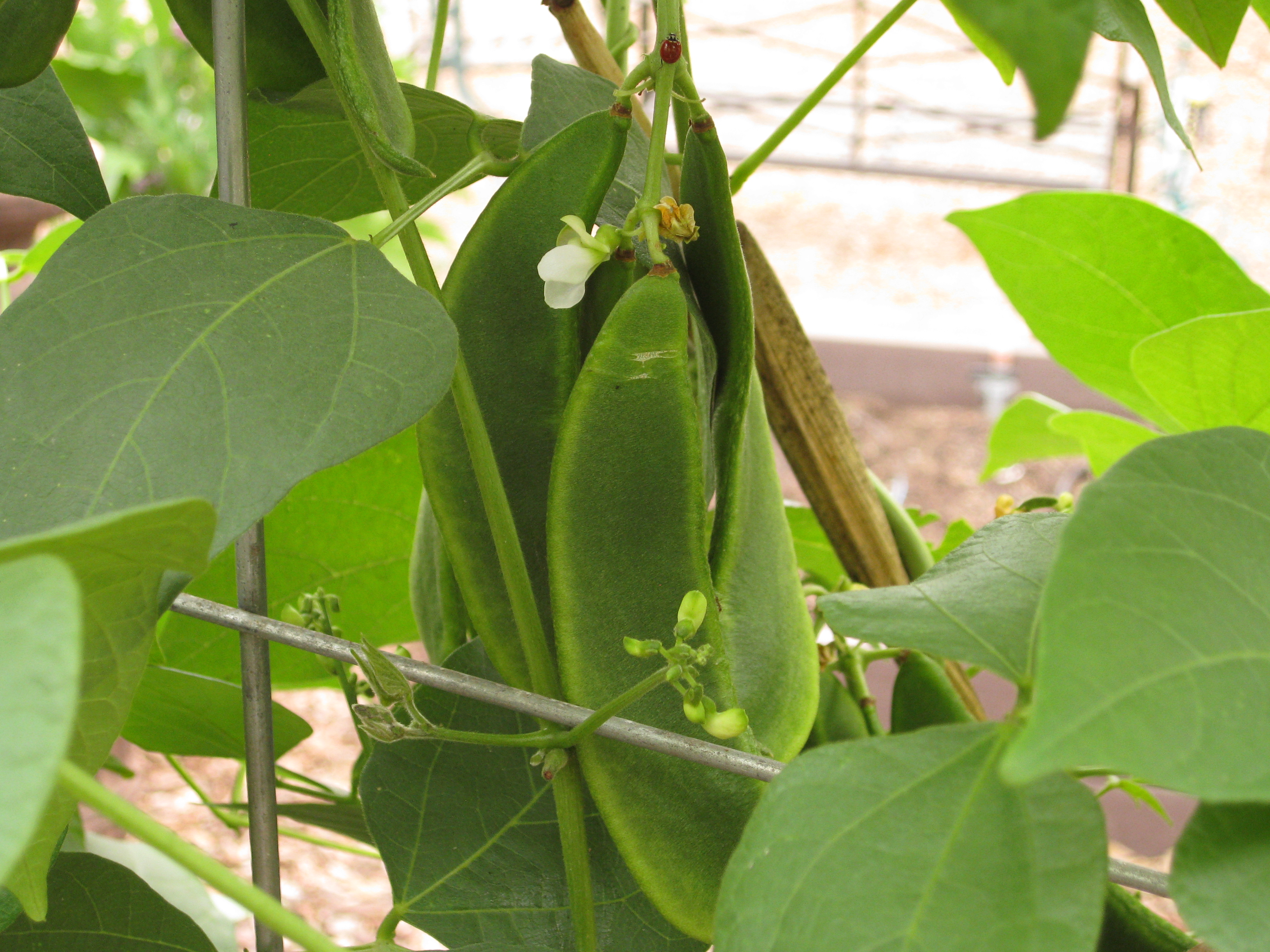 Every day I would wander out to see if any pods were dry. Some pods near the bottom had started to dry out. The beans inside rattled excitedly.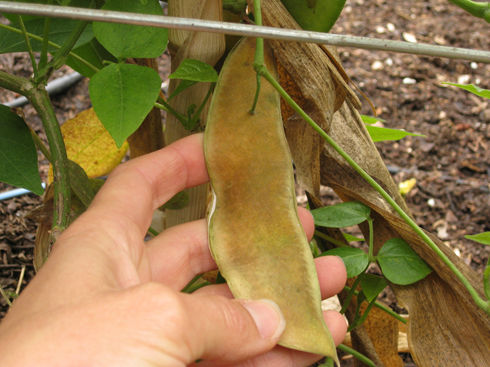 Christmas Lima Bean pod drying out
As more pods have dried out, the little handful or beans in the kitchen continues to grow. The plant is still in full swing, but we expect a very good yield from our one little plant.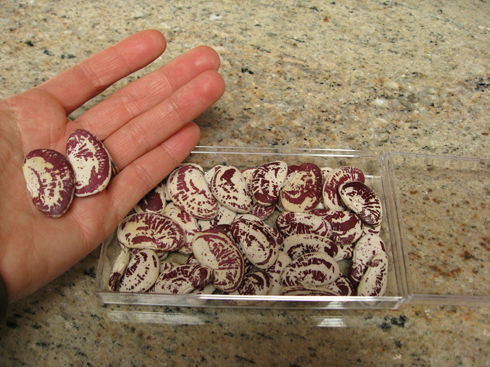 Christmas Lima Beans are flat fava or lima-sized beans with burgundy spots, a potato texture and a chestnut taste.
So if you feel like trying something different next spring/summer, give Christmas Lima Beans a try. You won't be disappointed. We'll update this post when we get a final count on the harvest later this season.
Got beans? What do you do with them? Share your favorite ways with us here.