With another tomato season drifting into the past, it's time to clean up the cages and put them away for the winter.  If you are one of the fortunate few whose tomatoes were not struck with blight and plan on surviving into January, ignore this post.  For the rest of us, here's what to do:
1) Pull off all plant debris
2) Set your tomato cages in the sun away from your growing area
3) Hose down the cages with water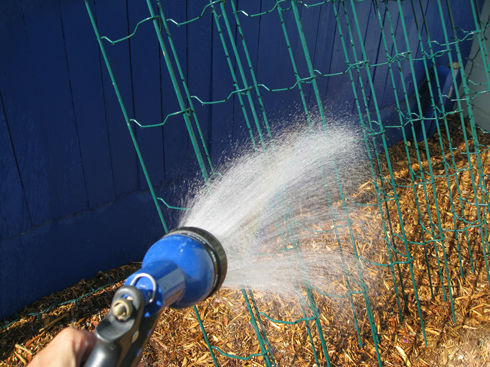 4) Get your hydrogen peroxide solution (Costco sells a double pack of this 3% solution that we retrofitted with a spray nozzle)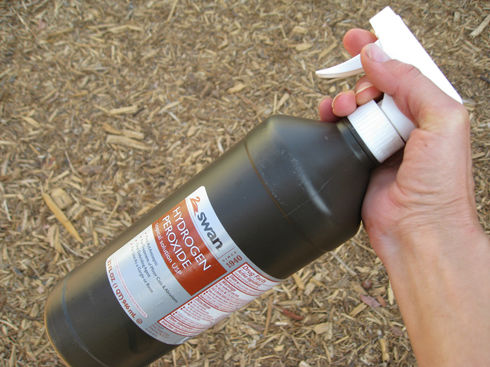 Or you can mix up a batch of 10 to 1 water to bleach solution. I prefer not to use bleach, so it's HP for me.
5) Spray all surfaces thoroughly, front to back, top to bottom, inside and out.  You will use a fair amount of hydrogen peroxide for this task.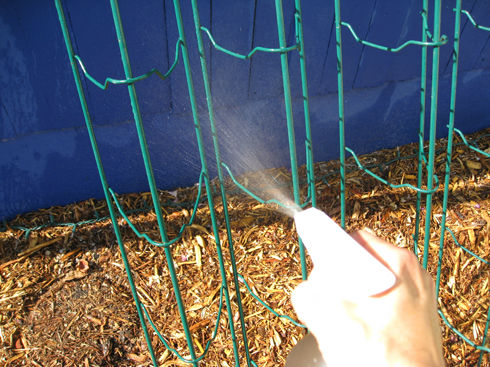 Action shot – couldn't resist
6) Leave the solution standing on the cages for a few days in the sun.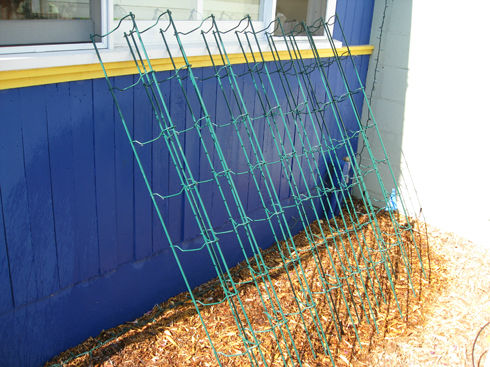 7) Store cages away for the winter.
If you live in a place where it snows, you can leave the cages out in the elements without spraying them with a solution. The cold weather usually kills off any harmful diseases.  In warmer climates though, don't take any chances.  This will help ensure healthy tomatoes next year.