Twenty five years ago, when I started gardening in Southern California, we planted cool weather crops in September. As Climate Change increased, September became too hot to plant. Now we plant brassicas, lettuces, alliums (onions, garlic, shallots, etc.) and root veggies in October. No…wait. Now October is too hot to plant. It's October 25th and it's going to be 95 degrees on the westside. This post is for those experiencing this weather in lower latitudes.
Last year we didn't plant out cool weather crops until November. It looks like we'll take the same path this year. So what do we do?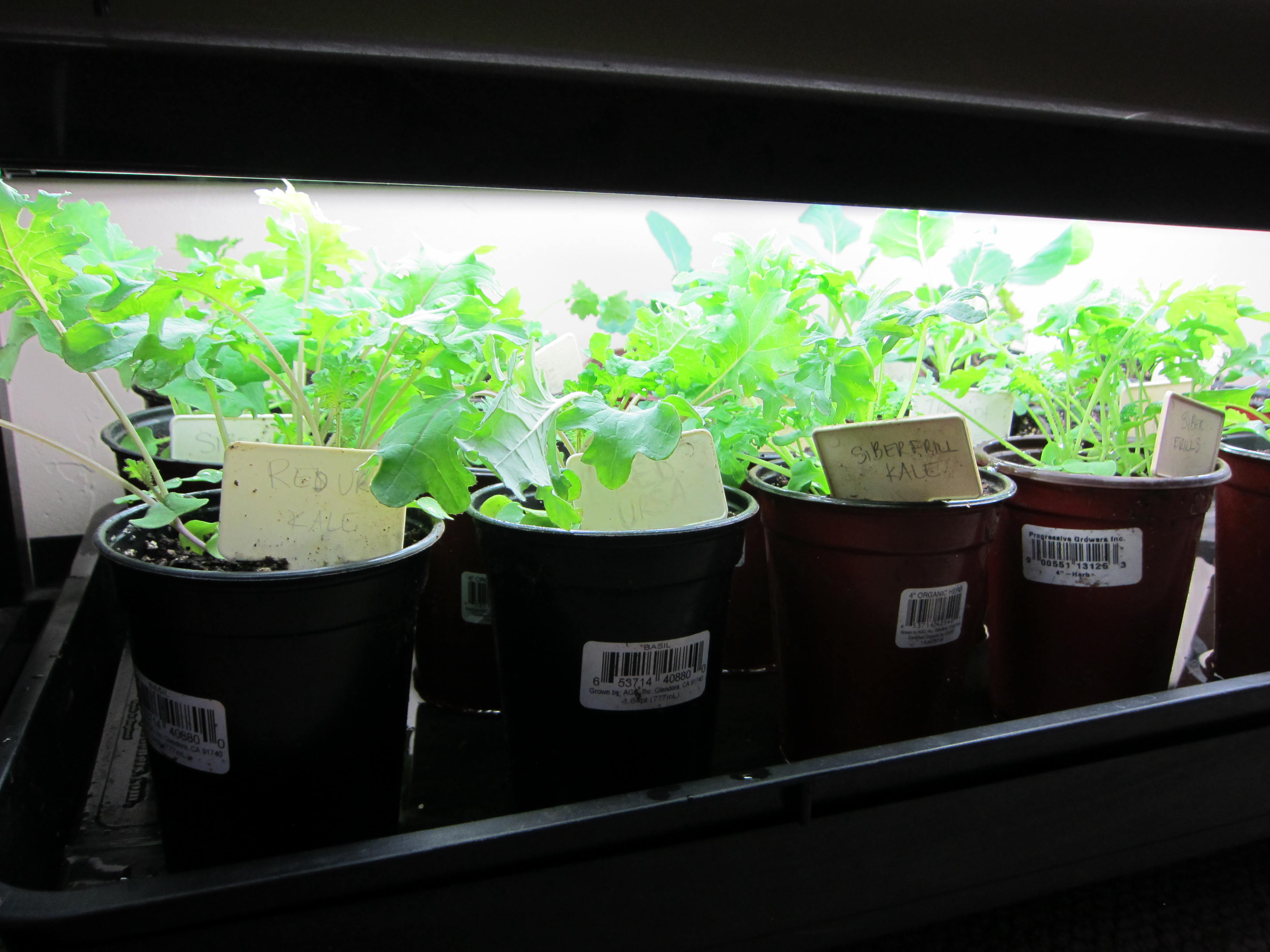 Seed indoors – We start seeds indoors and keep them going with strong light, kelp emulsion and plenty of water. When the weather cools down they will be ready to explode in prepped garden beds.
Seed outdoors – Crops like Swiss chard, carrots, beets, lettuces, spinach, arugula and cilantro germinate quickly in high heat but grow slowly enough to be relatively unaffected by hot temperatures early on. Then when temperatures cool down, they're well-established. Alliums like garlic, onions, shallots also get a good start in warm weather before overwintering. In mild-winter climates you can also plant potatoes now while it's still hot.
Use shade cloth – we covered out cilantro seedlings with shade cloth to keep them happy on scorching days.
Hold transplanting for cool weather – don't put any seedlings in the ground this week. Hold off until temps are in the low 70s. You won't regret it. Avoid planting brassicas yet because the Bagrada bug breeds in temperatures over 73º. They'll eat your kale, broccoli, radishes, mustard greens, and cabbages to death. Low temps = happy brassicas.
We're nearly there, folks. Just be patient a little longer and you'll have a successful fall garden.