I recently attended the Ocean View Farms tomato tasting celebration 2019 and ate my way through more than 70 tomato varieties to help determine the best of the best. You can throw a tasting party with your friends, community garden, or fellow gardenerds on a smaller scale. Here's how:
First – Gather ye tomatoes while ye may.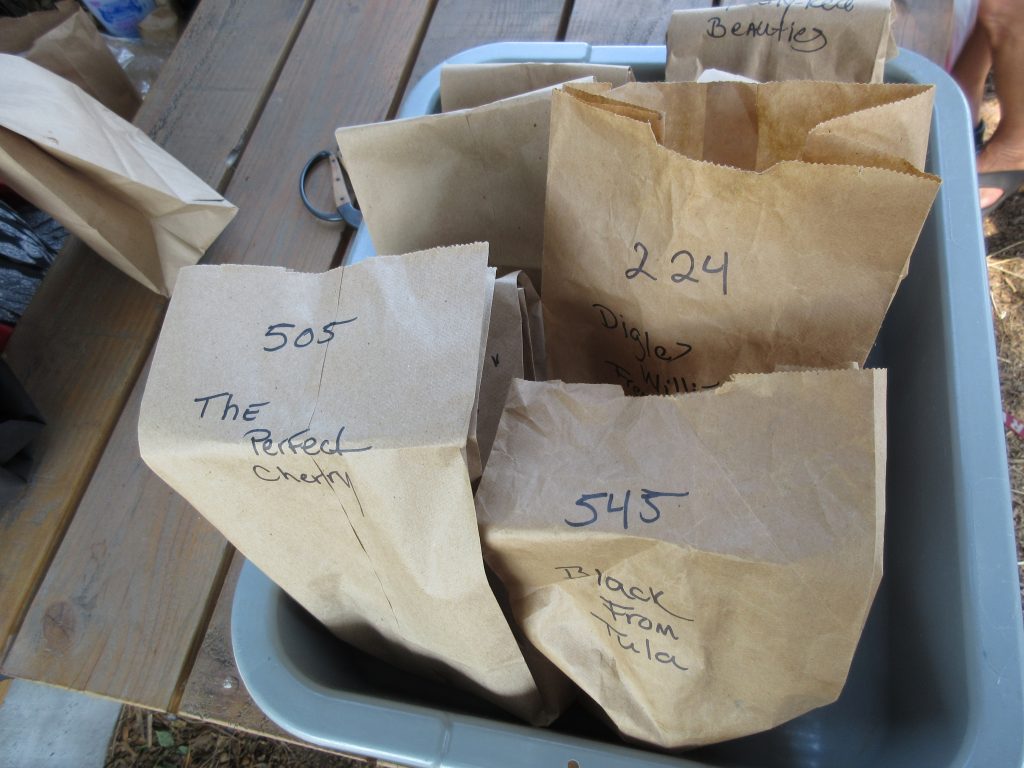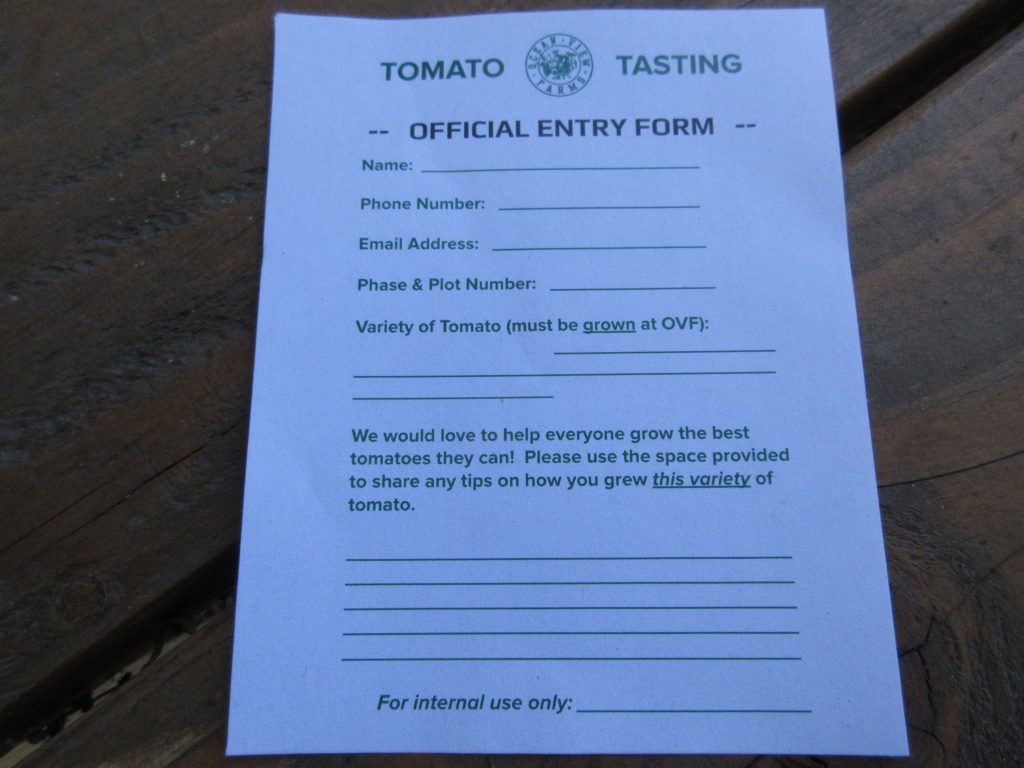 Each tomato gets its own form/number for a blind taste test. If your tasting is not a contest (no prizes given out) then skip this step and just start dicing.
Tomatoes are washed before dicing.

Volunteers cut tomatoes into pieces for sampling.
Next – Place tomatoes on plates, each labeled with its number and variety.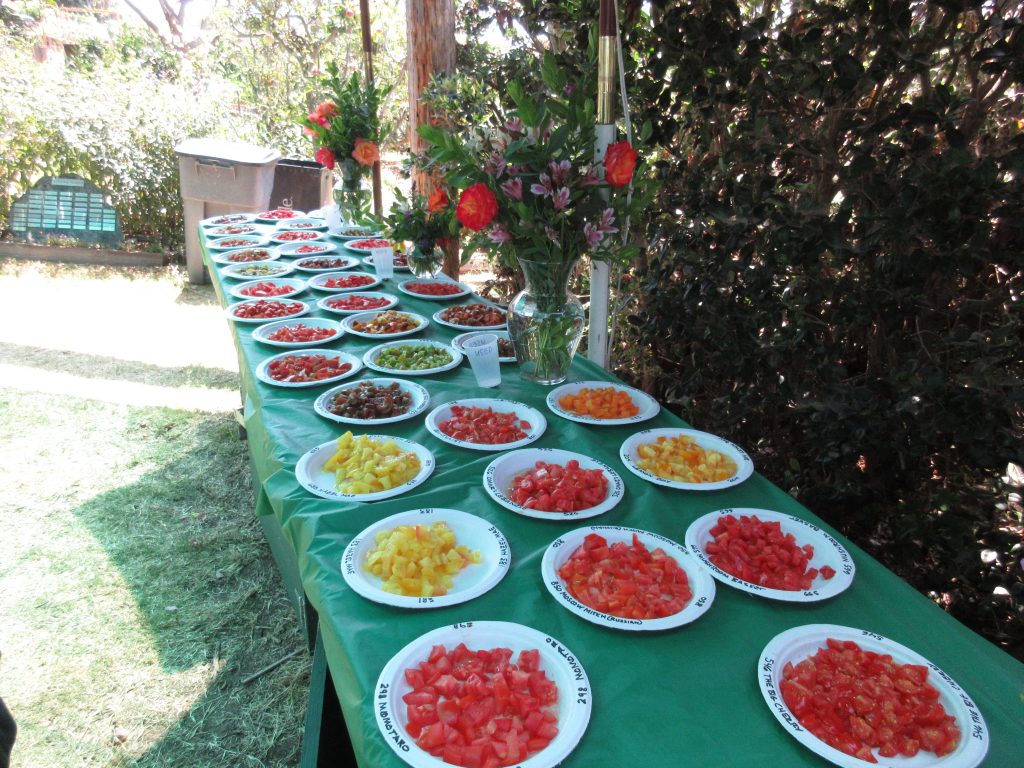 Before the tasting begins, all participants receive a ballot and note card for writing down their favorites.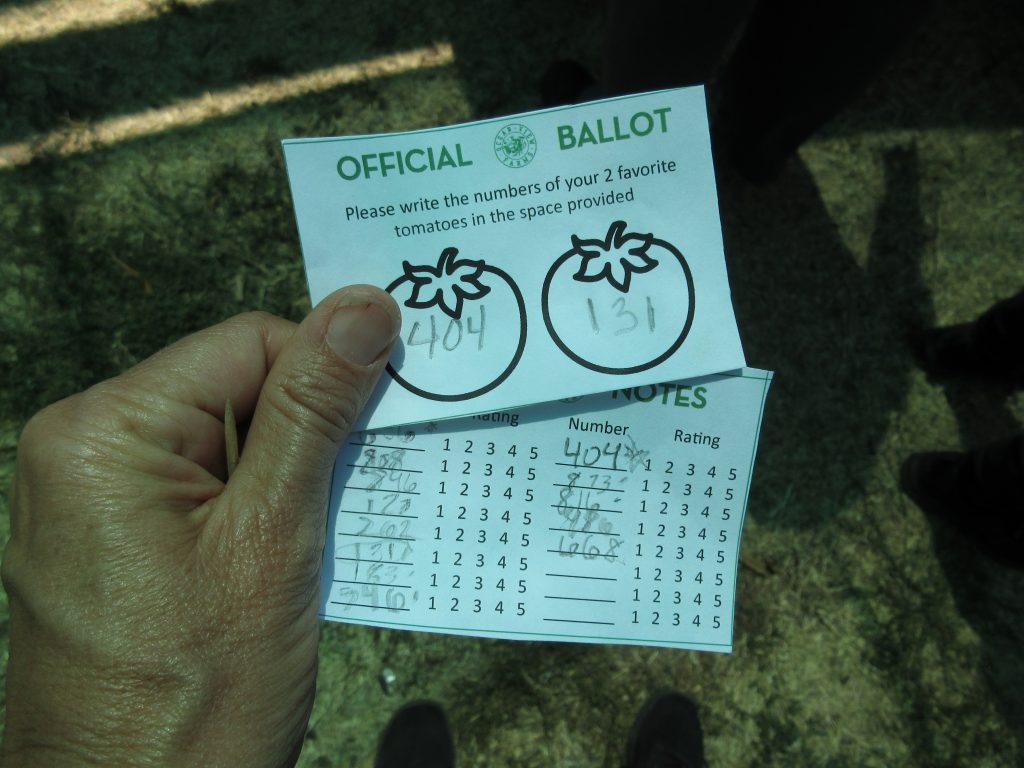 Let the Games Begin!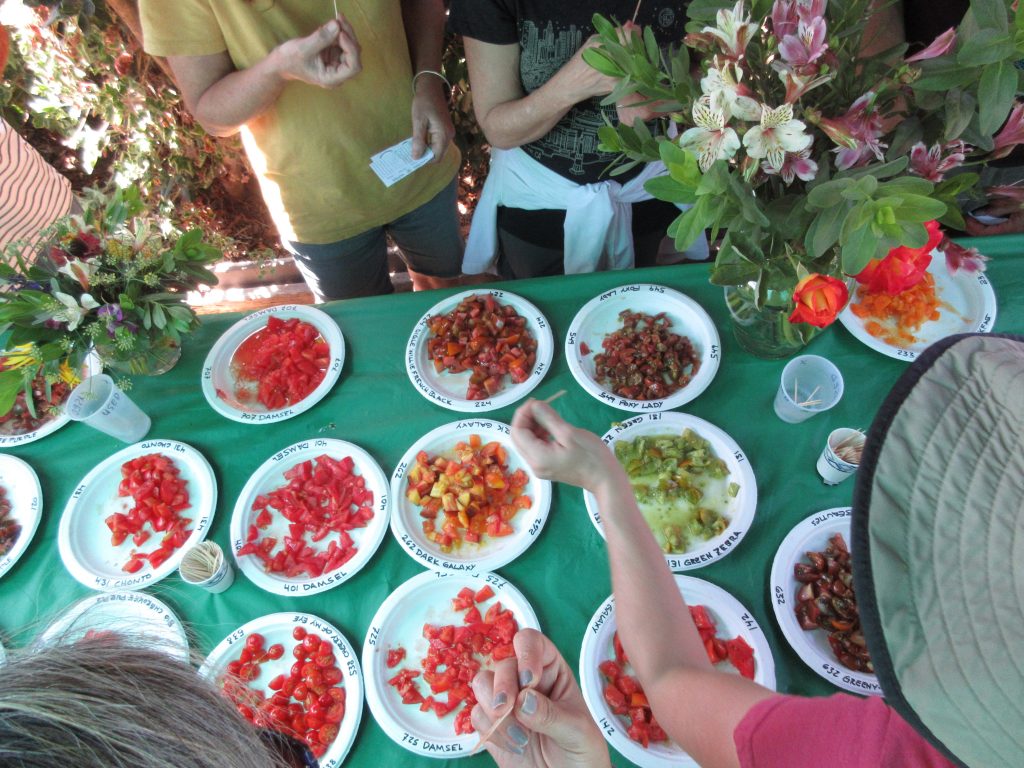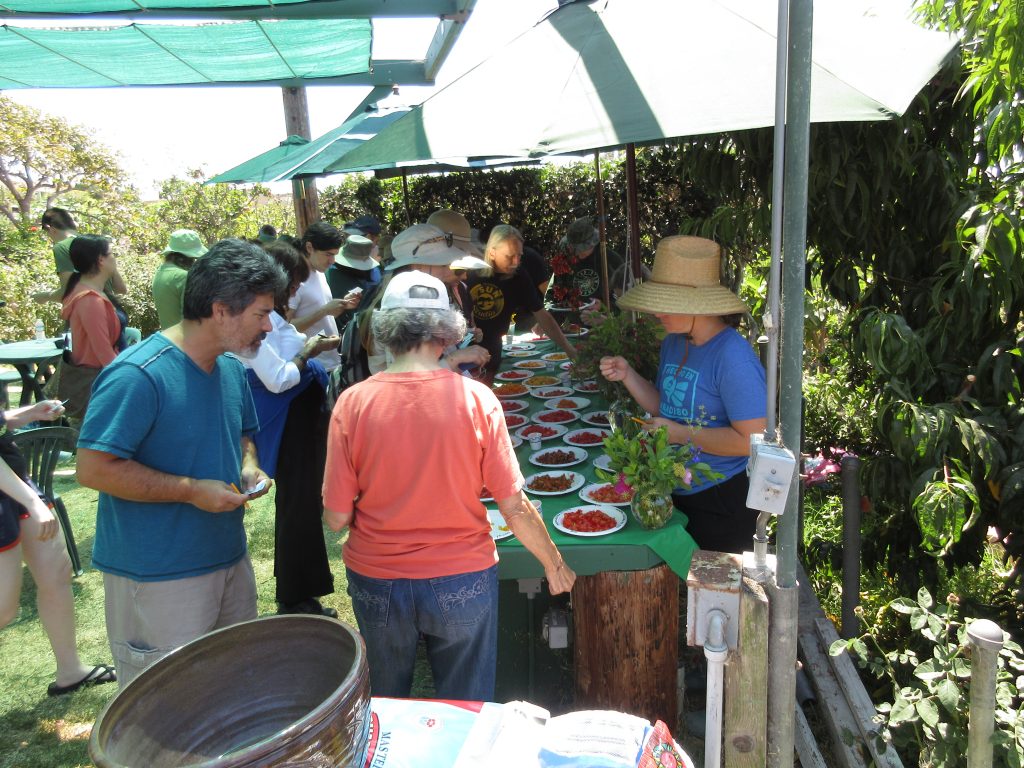 Then – tally the votes and award prizes. Again, if it's not a contest, then skip this step and go straight to salsa.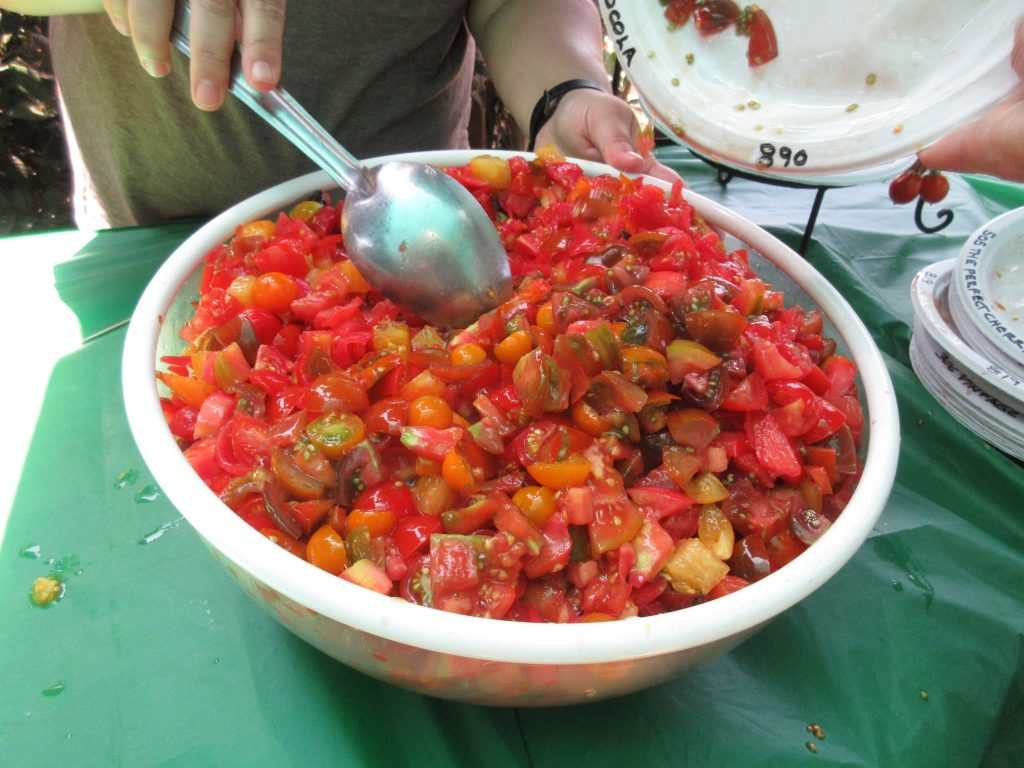 Break out the tortilla chips and dig in! Throw a party this month to celebrate tomatoes and your garden community.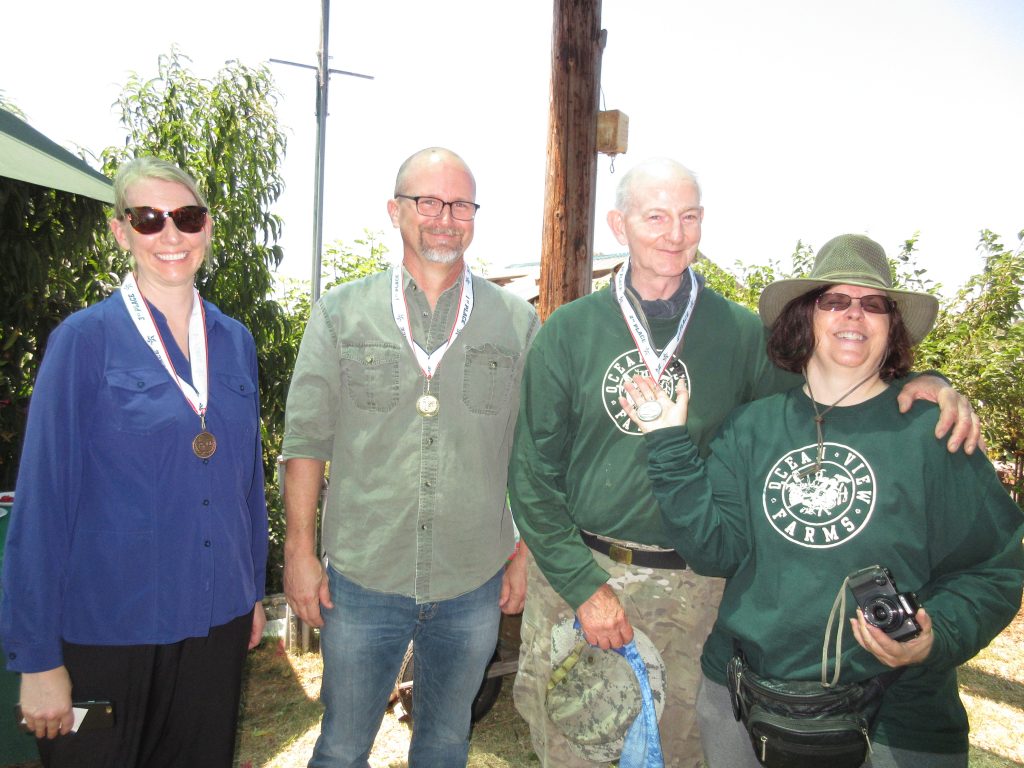 Special thanks to #OceanViewFarms for hosting their Tomato Tasting 2019.