White potatoes get a bum wrap, but they are the most delicious tuber to grow in your own backyard. Not only that, they are easy and fun to grow, especially if you have children. From sprouting your own seed potatoes to digging for buried treasure, growing potatoes provides wonder and joy for kids and adults alike.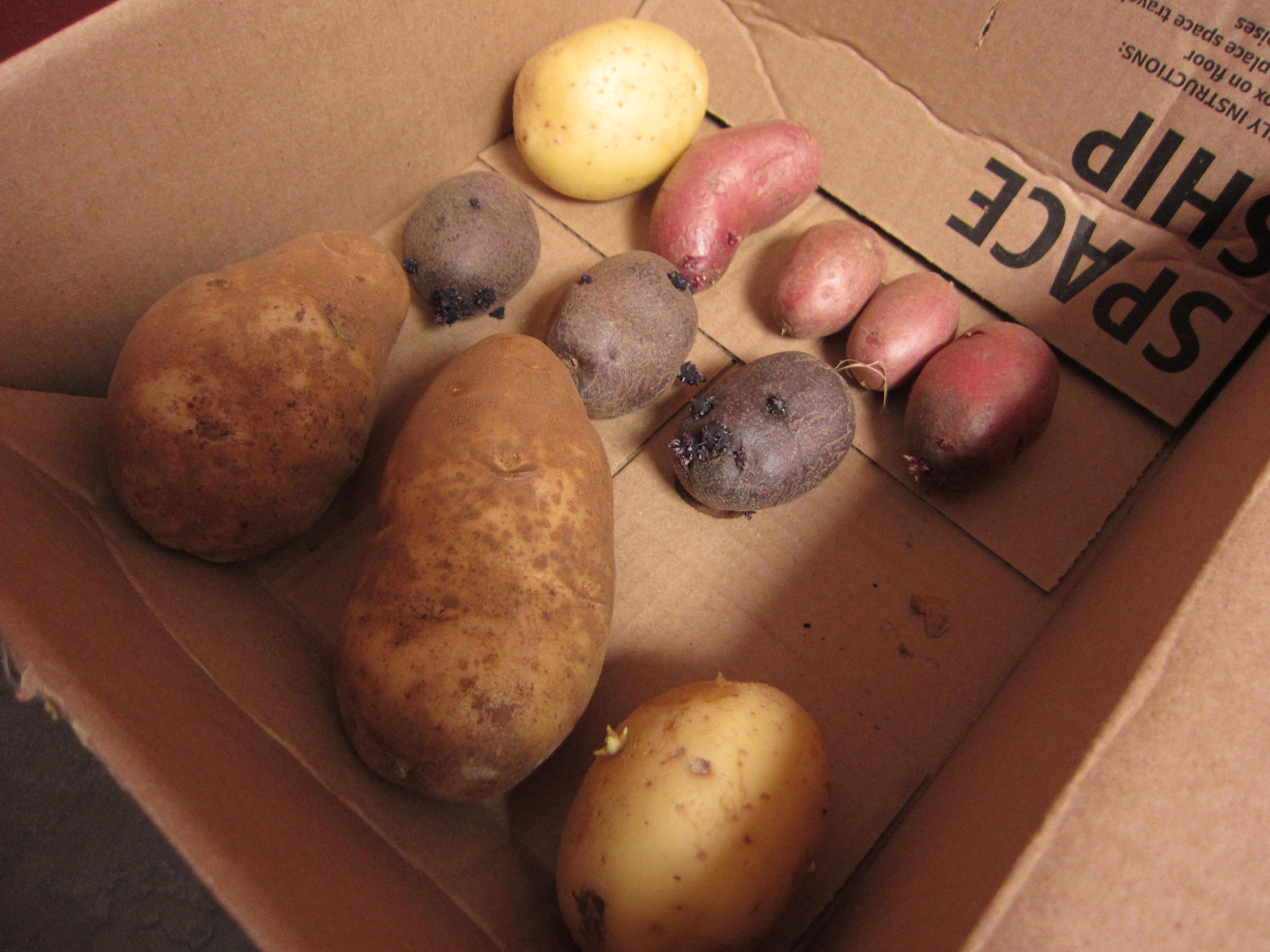 First things first – sprouting seed potatoes
Potatoes grow from potatoes, so it's easy to start your own. You may even have skanky potatoes sprouting in your pantry right now. Fair warning: diseases spread easily through generations of potatoes, so it is best to start with certified disease-free seed potatoes from reliable sources like Wood Prairie Farm. In a pinch, though, you can grow from those aforementioned skanky potatoes in your possession or purchase from the farmers market. Just make sure those potatoes haven't been sprayed with a hormone to retard sprouting (as are most supermarket potatoes).
To sprout seed potatoes, place the chosen varieties in a shallow box with space between them. Put the box under a south facing window so that it gets ambient but not direct light. Direct light will cause greening, and therefore the formation of a toxin you don't want in your potatoes. Key word: ambient.
Next: Wait
In a week to a month you'll begin to see eyes forming on your potatoes. We're going for short bushy sprouts, not long spindly sprouts. If your eyes (sprouts) are long and leggy, move your box to a place with more light.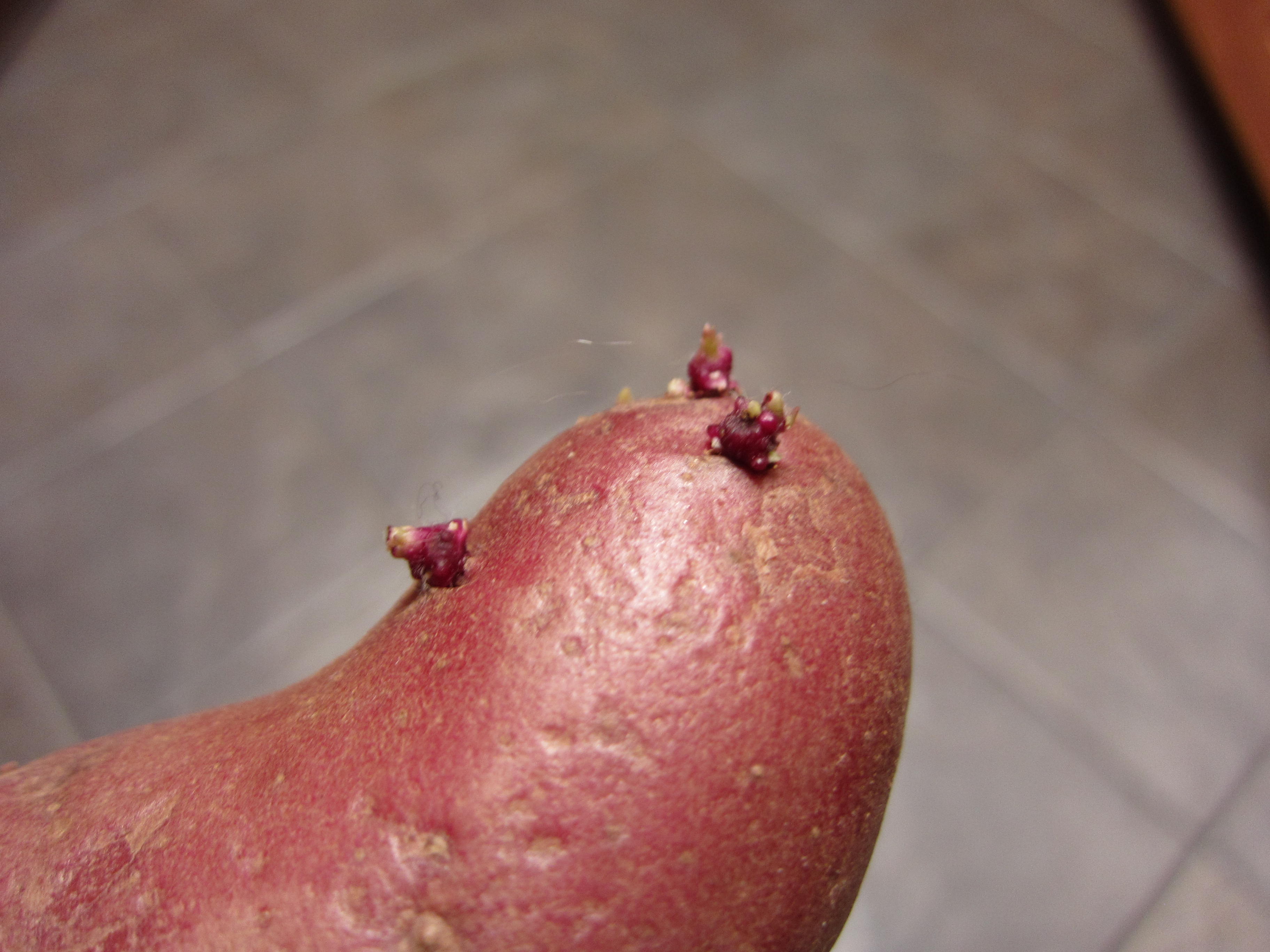 When the sprouts are about 1/2″ to 3/4″ long, now we're getting somewhere.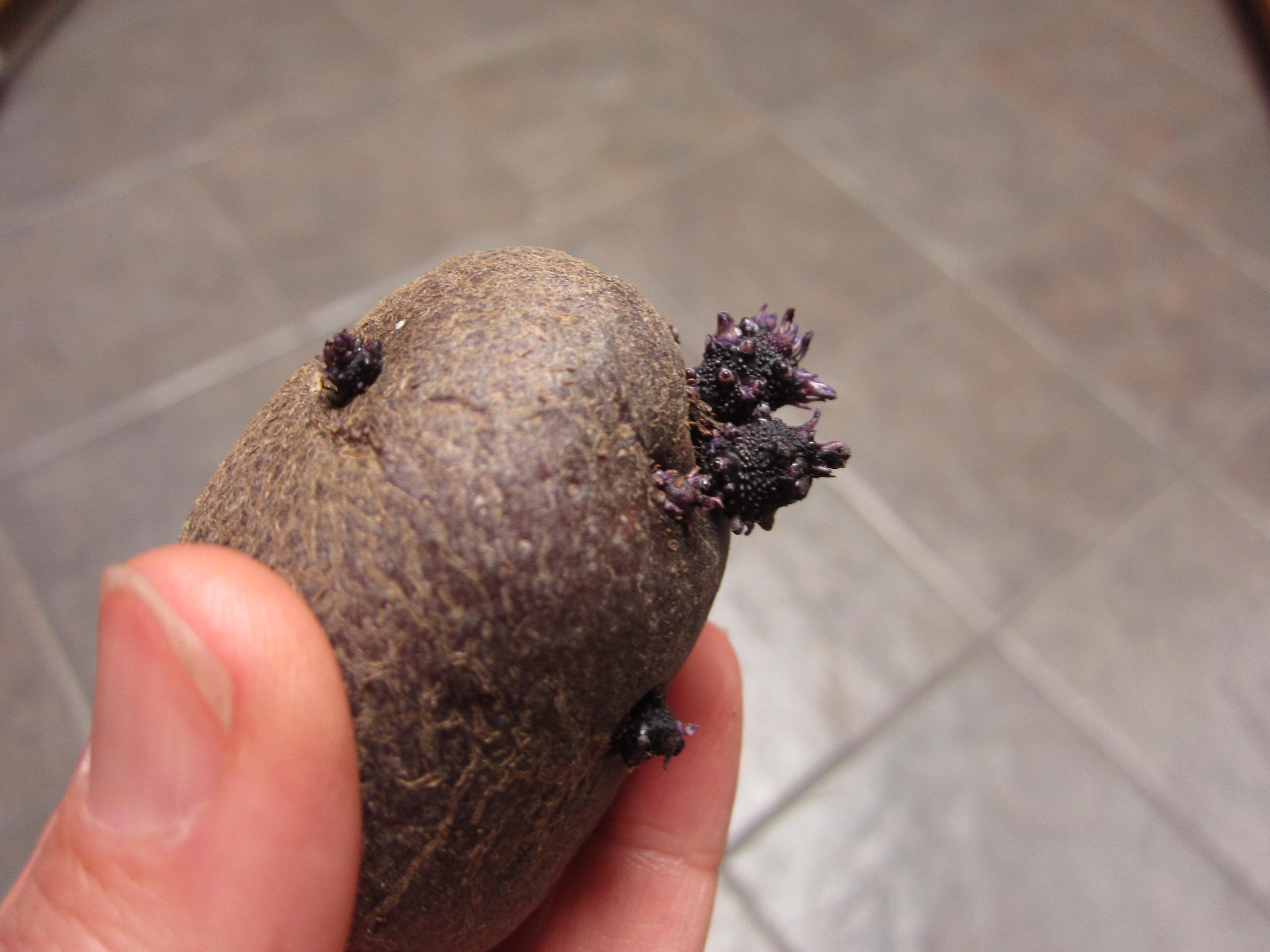 Then Strategize
Once you have sprouted potatoes, you can strategize for how many pieces to cut. Each piece should have at least 2 eyes and should weigh at least 1.5 ounces.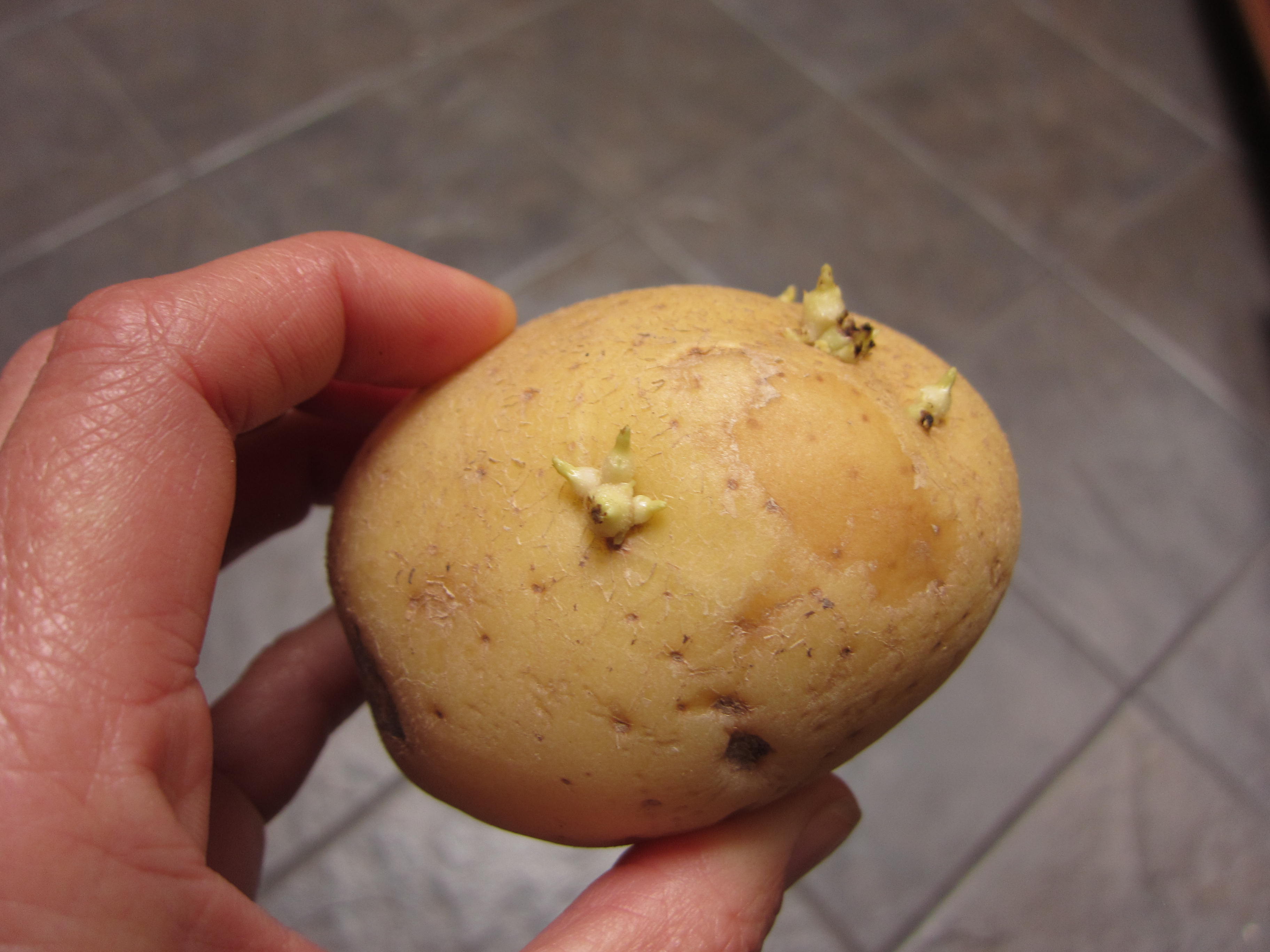 On the potato above, we see options. We can cut the potato into at least 2 pieces because we have eyes near the top and another set growing in the middle. We'll wait until there are more sprouts to choose from before cutting.
To Cure or Not to Cure
Some people leave their cut seed potatoes out to cure for a few days before planting. Others dust the cut ends with powder to help seal the cut. The folks at Wood Prairie Farm do neither. They cut and plant on the same day. It still works. We would add that if you have very soggy soil, it may be worth curing for a few days to ensure that your seed potatoes don't rot. Otherwise, plant away after cutting.
Potatoes not sprouting?
Aside from the hormone treatment mentioned above, some seed potatoes have to go through a vernalization process where they need to sit in a cold place for 6-8 weeks to trigger sprouting. Your seed potato vendor should advise you if that is the case. You could try throwing an apple or an onion in with your seed potatoes to see if the ethane gas will help move things along. Otherwise, plan for spring planting instead.
Growing your own potatoes couldn't be easier. Search Gardenerd for other posts on how to grow and harvest potatoes.