When Lee Reich emailed me about his new book, The Ever Curious Gardener: Using a Little Natural Science for a Much Better Garden, I was indeed curious. Gardenerds always are.
Reich's new book focuses on observation (which is, I would say, the most important skill in a gardener's tool bag) of his New Paltz, NY garden, where he walks the reader through topics including propagation and planting, soil, flowering and fruiting, plant stress and more.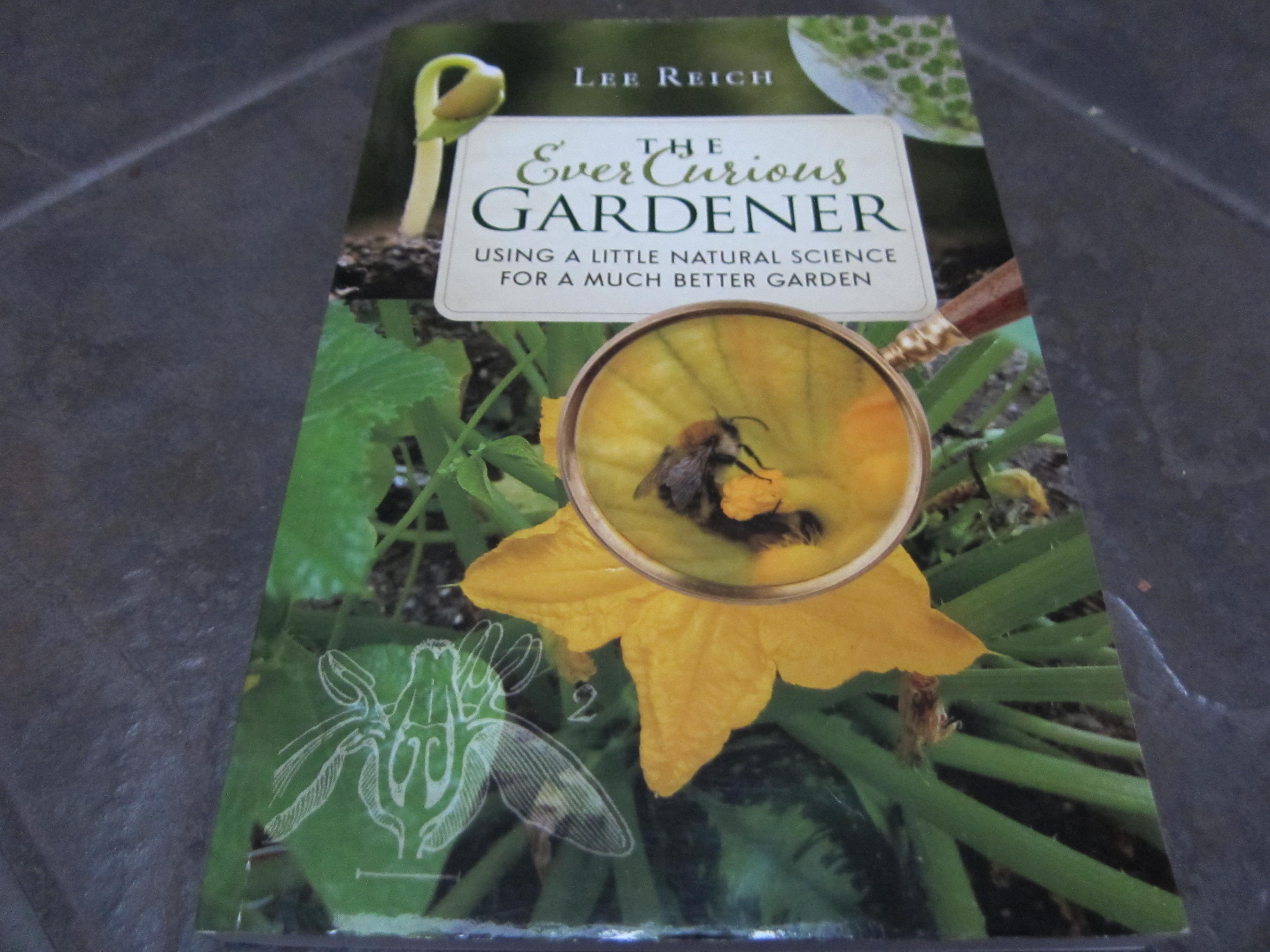 While the book features plants and hardiness zones of the northeast, the science is applicable in every garden. For example, if you want to know exactly how nitrogen becomes available to plants, or more accurately, the difference between how synthetic or organic sources of nitrogen become available to plants, start reading on page 62.
Reich explores powdery mildew in a way I've never heard before. He informs the reader that "many different fungi are responsible for what we collectively call powdery mildew, and each of these fungi have specific plant hosts." Did you know that the powdery mildew that attacks lilacs is a different powdery mildew than the one attacking your cucumbers? I didn't. Read more about that on page 159.
The Ever Curious Gardener shares tricks for getting rid of fire blight (pg. 163), protecting your grape harvest from birds and other critters (pg. 175), and preventing drought stress on hot days (start on page 142).
Reich says you can jump through the book to find whatever you need to know. I read it straight through instead. However you want to approach, The Ever Curious Gardener provides insight on a detailed level. Find this and more of Lee's books here.