An author must support her fellow wordsmiths, especially when a book takes 7 years to produce from concept to publication. Rachel Surls, of UC Cooperative Extensions' Master Gardener program, and Judith Gerber, a friend in the LA garden scene and author of Farming in Torrance and the South Bay, have painstakingly researched and documented the history of agriculture in Los Angeles in their new book, From Cows to Concrete: The Rise and Fall of Farming in Los Angeles.
I had the pleasure of attending the book launch and signing where Surls and Gerber presented a short slide show of incredible photography mined from the archives of the Los Angeles Public Library. The photos alone are enough to merit buying the book, but the stories accompanying them are fascinating.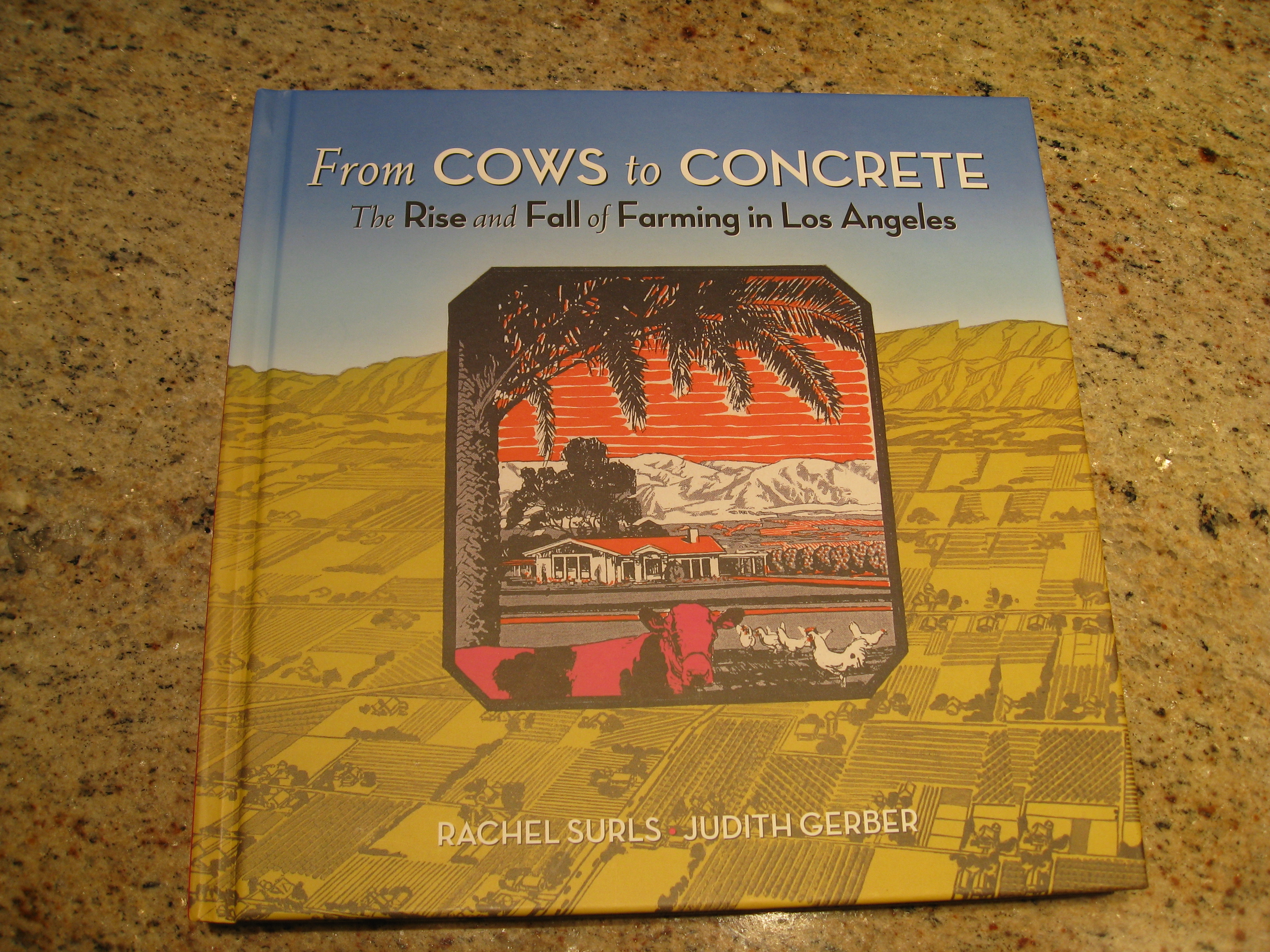 Did you know that Los Angeles was created as a farming town? Long before citrus orchards and strawberry fields, Spanish explorers scoped it out for agricultural use. "Without farming, there would be no Los Angeles. The city exists only because in 1769 members of the first Spanish land expedition into Alta California recognized its potential for farming." From there, Spain colonized agricultural land along the Los Angeles River where "farmers experimented with a multitude of crops, from fruits and vegetables, to hemp, cotton, and flowers."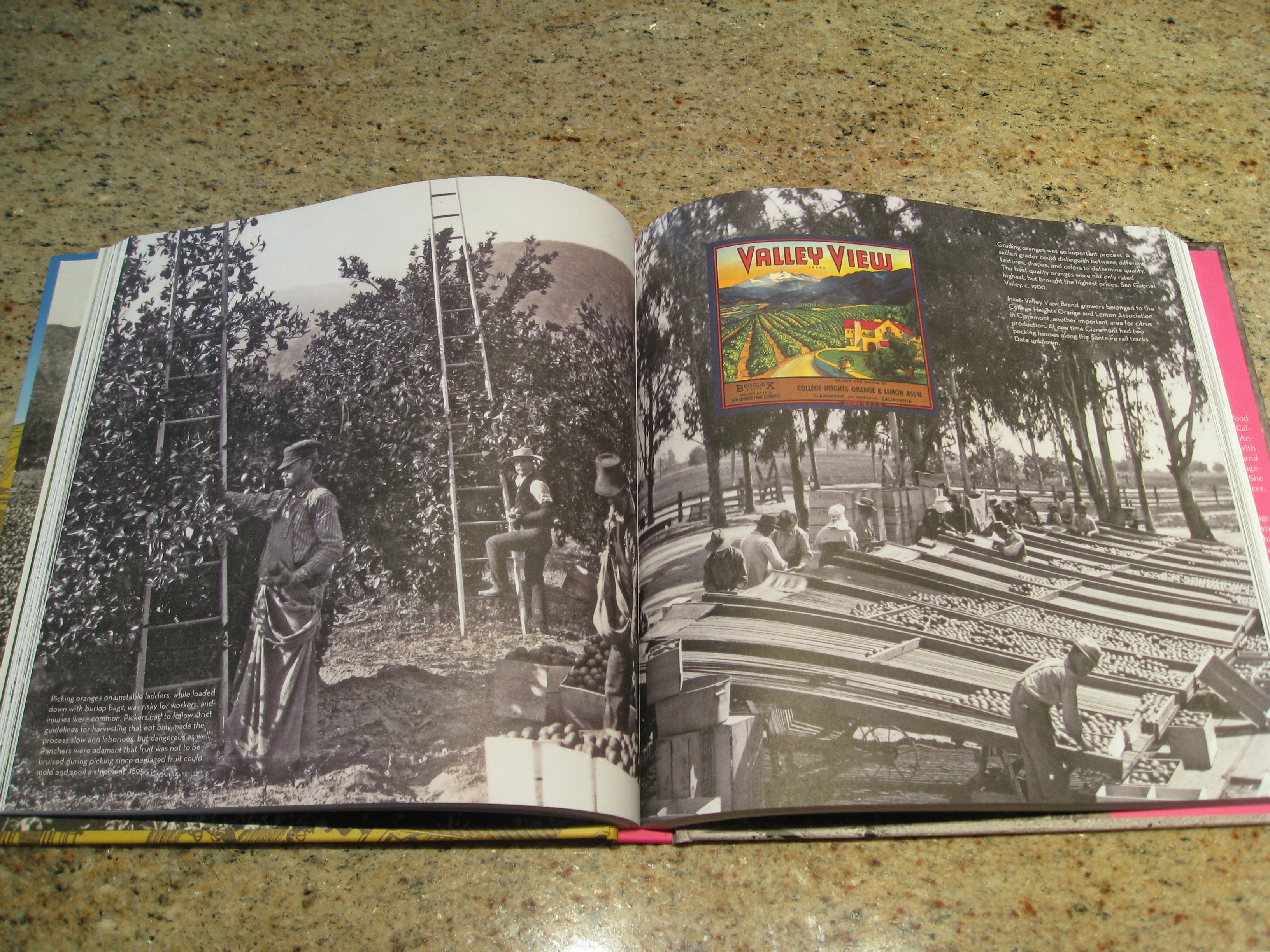 The book explores ranching as well, and how cow hides were considered currency at the time. It also tells the sad tale of how First Nations people, who subsisted on native plants with little intervention, became the indentured workforce of missionaries on cultivated farmlands. Later on, Surls and Gerber explain how Los Angeles "was California's first wine country, leading the state's emerging industry for nearly a half century."
Photos depict Hollywood's modern-day Gower Street as an open field with citrus groves, a farmhouse or two, and a windmill. As we drive through LA traffic, we can't help but long for more wide open spaces of days gone by.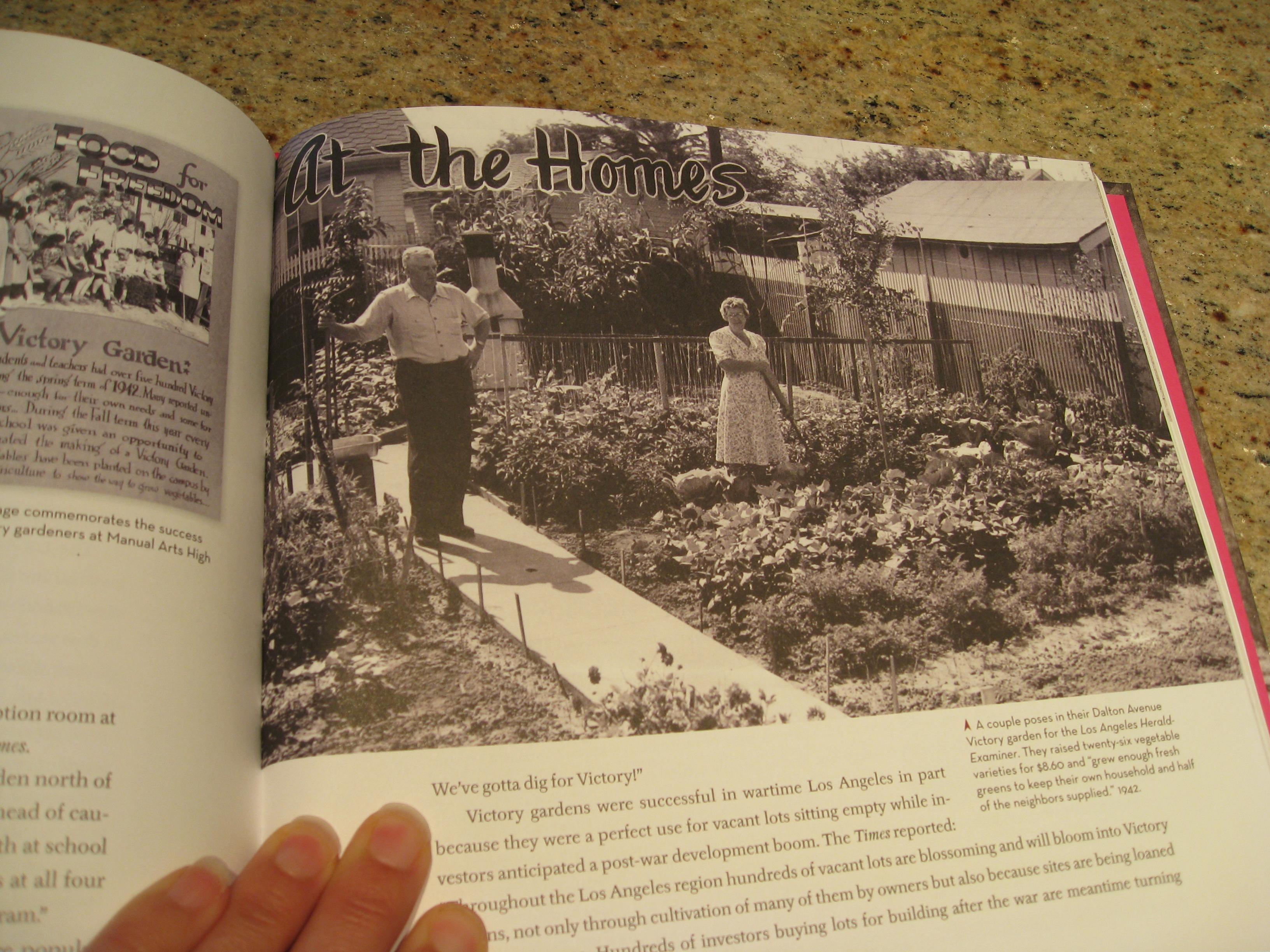 From Chinese immigrant farmers, to women factory-workers of the 1920s who packaged walnuts; from ostrich and alligator farms, to Botanic gardens like the Huntington, LA's rich history of agriculture is captured in From Cows to Concrete. The transition from one to the other brings with it a sadness often suffered in the name of progress, but progress has made Los Angeles what it is today: a eclectic combination of industry, spectacle, and a renewed enthusiasm for urban farming on what's left of our open spaces. Congratulations to Surls and Gerber for compiling this concise and entertaining volume.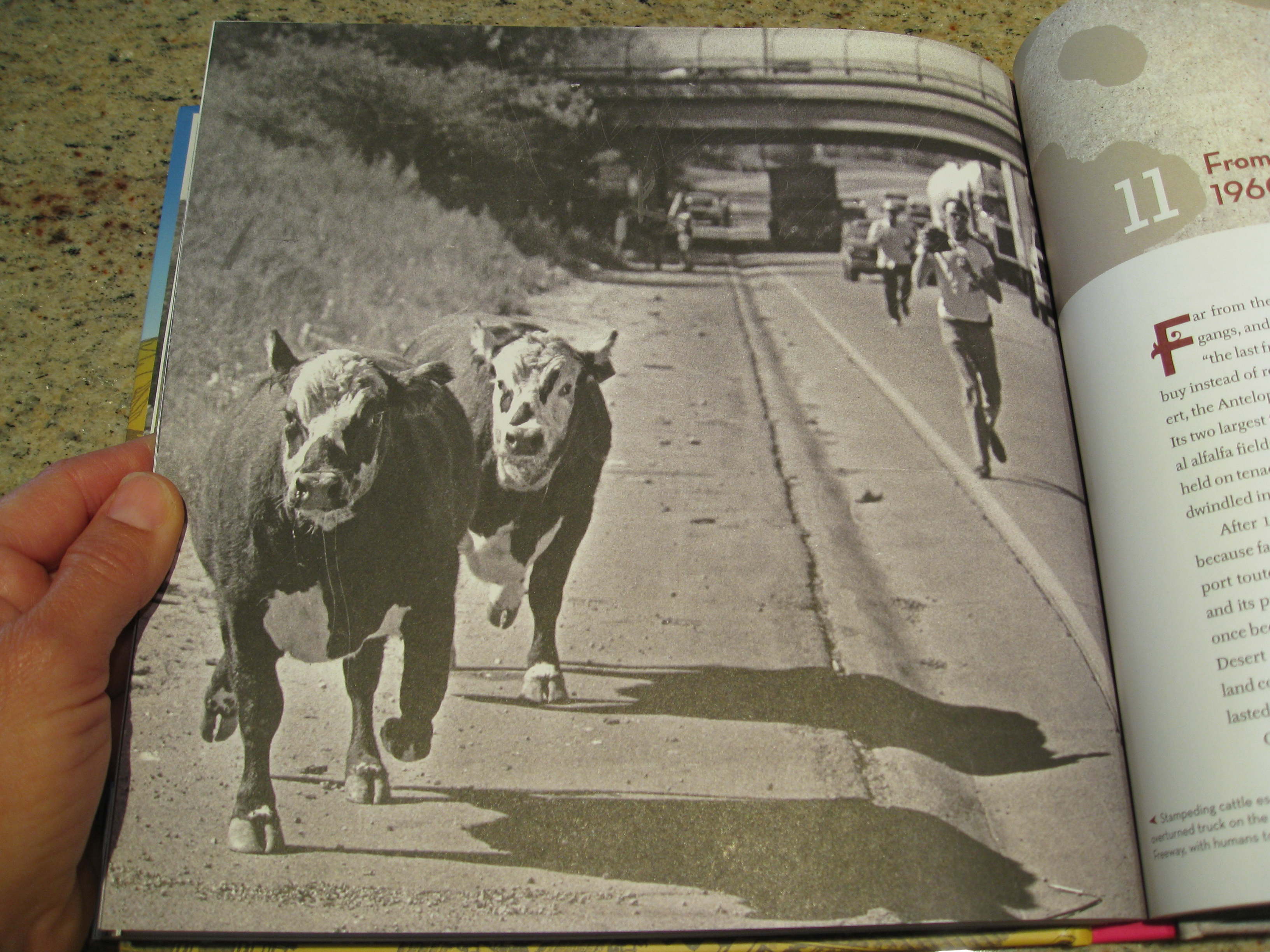 From Cows to Concrete is available from Angel City Press. Get your copy here. Follow the authors on their Facebook page to find out more about book signings and other events like this one at Vroman's bookstore in Pasadena on June 14th.