Just to be clear, it's not a watermelon and a radish in this salad, it's two Watermelon Radishes. If you haven't grown them, put them on your list of "musts" for this season.
Watermelon radishes look boring on the outside; their whitish-green exterior doesn't lend much excitement to a dish.  Cut them open, however, and you'll find jewel pink centers that make other vegetables jealous. There's a trick to growing watermelon radishes though: you have to let them get large–about 2 1/2 to 3 inches in diameter to achieve that color.
We didn't know that ahead of time, and harvested our radishes along with other varieties when they were an inch in diameter. Oh well, they still make an impression.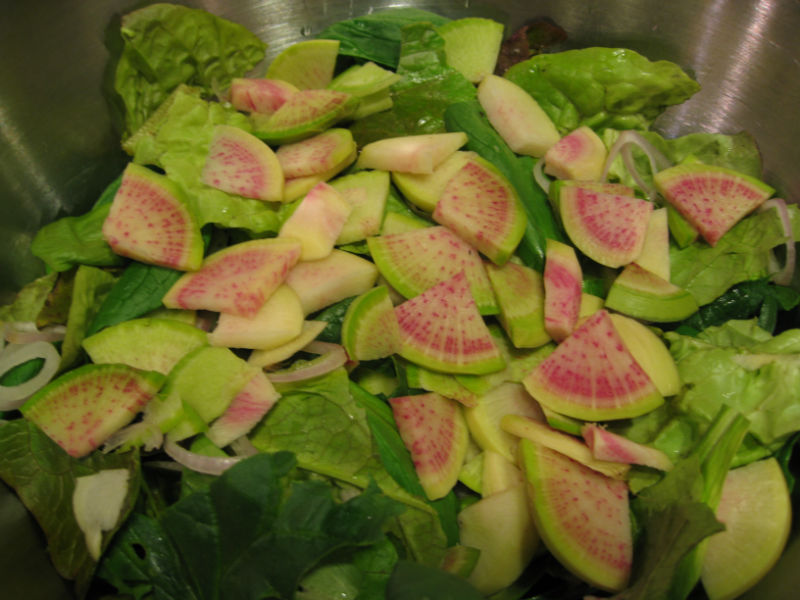 This recipe comes from the February 2012 issue of Sunset Magazine. It's been sitting on the shelf since we bought seeds and we've been eagerly awaiting the opportunity to make this dish.
Watermelon Radish and Goat Cheese Salad – Amy Machnak
2 watermelon radishes (8 1/2 oz. total), peeled, quartered, and sliced
1/2 English cucumber, halved and sliced $
3/4 cup dill fronds
1 small shallot, thinly sliced
1/4 cup lemon juice $
1/3 cup extra-virgin olive oil
1/2 teaspoon kosher salt
1 head butter lettuce, leaves separated
4 ounces fresh goat cheese
Put all ingredients except cheese in a large bowl, tossing gently to combine. Assemble salads on 4 plates, and top each salad with crumbled cheese.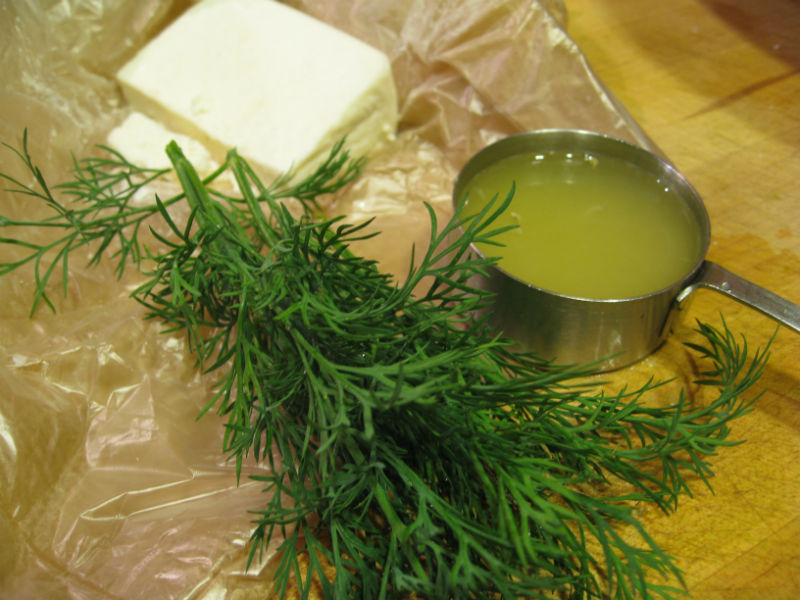 Notes:
The dressing uses a lot of oil, so you'll want to use a lot of lettuce to keep it from overwhelming the dish.
We also felt that 1/4 cup of lemon juice was too tart for us. Next time we'll cut down on the lemon juice and use more greens to soak it all up.
Also, if you choose a salty goat cheese like we did, you probably won't need that 1/2 tsp. of salt, or not nearly as much of it.
We also left out the cucumber (not in season) and didn't miss it.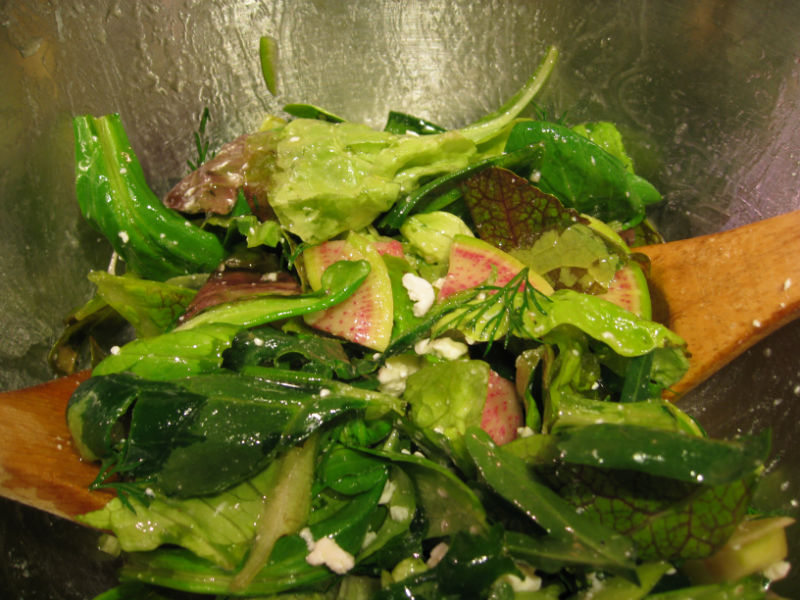 Because we used a variety of lettuces, mustard greens and arugula, the salad was–IMHO–much more interesting than butter lettuce could ever offer. Serve this at your next dinner party and you won't need a centerpiece.