Spring may have arrived, but we're still seeing winter root veggies and greens at the Farmers' Market and in the garden. We tried this new recipe from Vegetarian Times' Eat to Beat Inflammation ebook to use up some of our home grown carrots and collard greens.
The recipe involves cooking veggies separately, but all in all it was easy to put together in under an hour. It calls for rutabaga, but we substituted parsnips because we had them on hand in the garden.
Root Veggie Chowder with Collard Ribbons –(find full recipe here)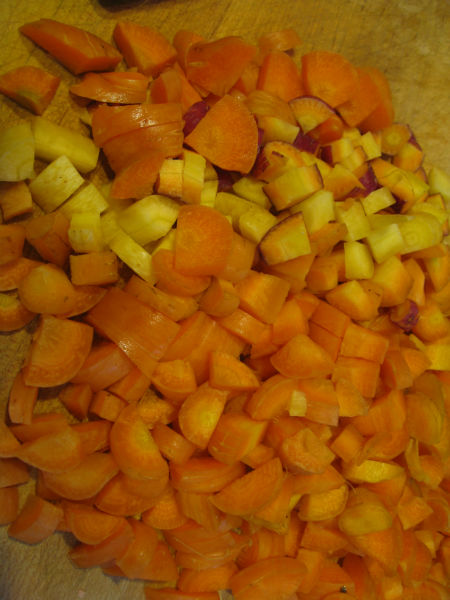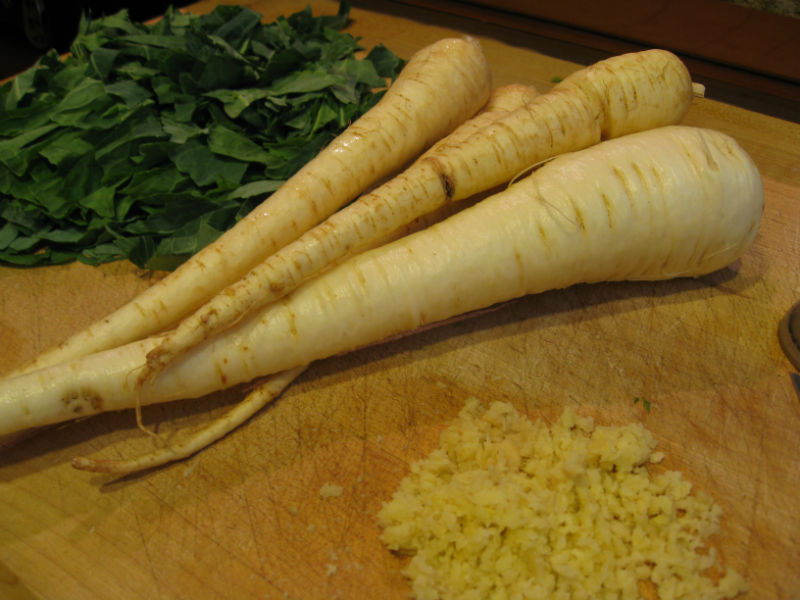 We used oranges from our tree mixed with maple syrup and balsamic vinegar, which is added at the end for flavor. We chopped up onions, carrots, potatoes and parsnips and cooked the onions in a stew pot while browning the root veggies separately in a skillet, each for about 8 minutes.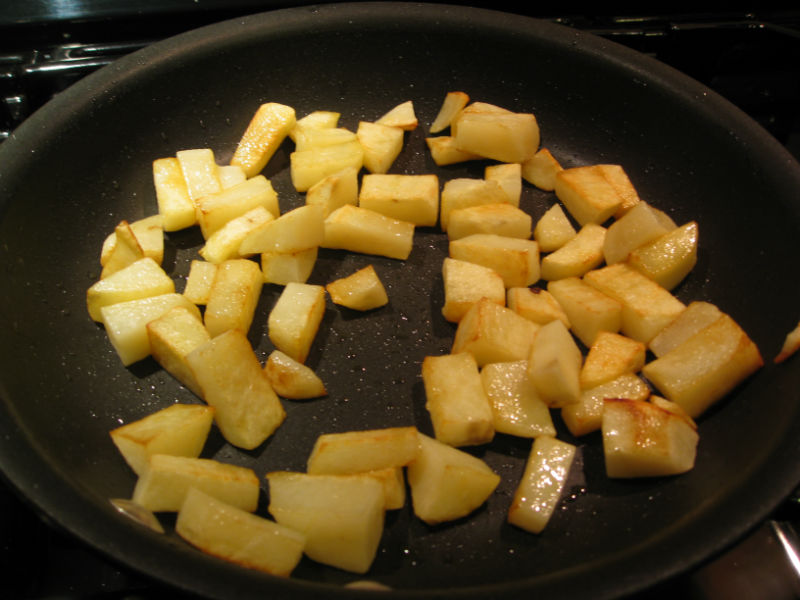 We added 7 cups of water to the onions (after a quick saute adding in the ginger) and cooked for another 15 minutes while the root veggies were being sauteed. Once the veggies are cooked, we added them with the onions in the stock pot and simmered for about 10 minutes.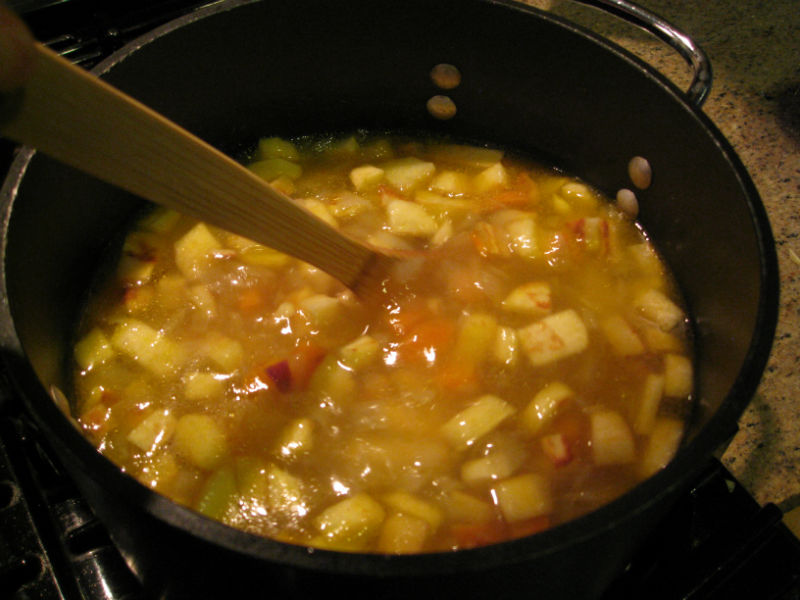 There's no need to add stock or broth, the root veggies and onions offer warmth as flavors blend. We added the collard ribbons (4 oz. cut in 1/2 inch ribbons) and simmered another 5 minutes. The last step is to add the orange juice/balsamic vinegar/maple syrup mixture to the chowder. The recipe calls for 1 to 2 tablespoons, but we couldn't taste it until we added 3.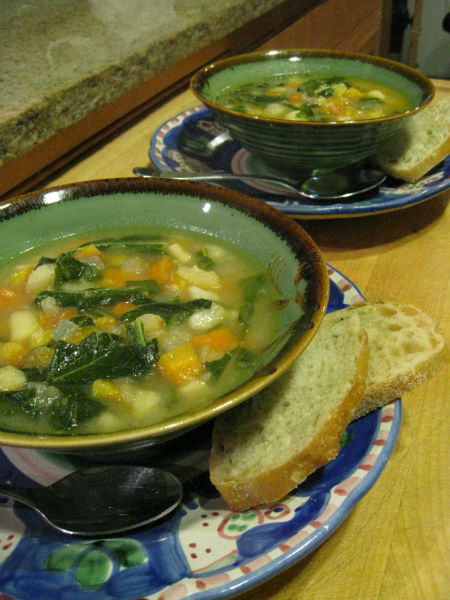 It was a satisfying soup–not only in flavor but in knowing that it had anti-inflammatory properties.