During lock down, we're all scrambling to use what we have in the fridge, and this recipe for nasturtium pesto fits the bill. It uses nasturtium leaves instead of basil, breadcrumbs instead of pine nuts and a dash of mint to keep it interesting. It's darn tasty.
Nasturtiums are going crazy right now, so it's easy to find them in just about anyone's garden. They have a peppery taste that doesn't overwhelm the recipe, rather it makes a neutral base for the sauce.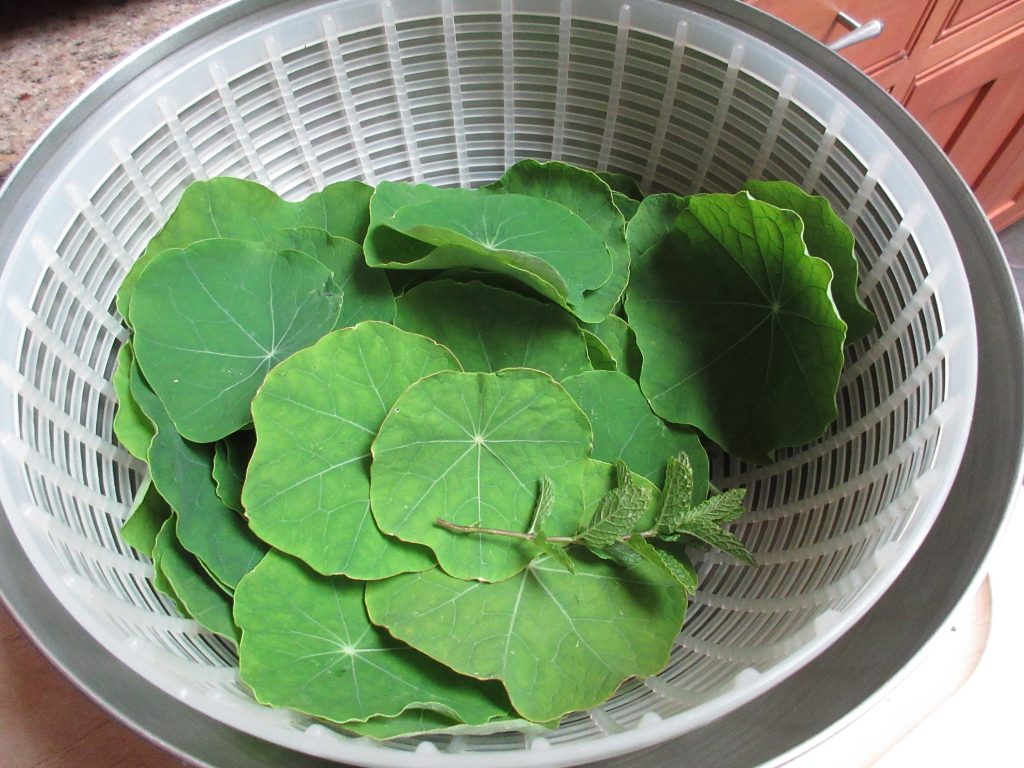 Nasturtium Pesto with Breadcrumbs and Mint
For this recipe, I riffed on a recipe from Massimo Bottura's Master Class that uses breadcrumbs instead of pine nuts. In his class, he encourages creativity and pointed to nasturtiums, mint, and thyme while pureeing basil in a blender. I thought…okay, let's do this.
Ingredients
3 cups lightly packed nasturtium leaves
1 bunch mint, leaves removed from the stem
1 stem of thyme leaves, de-stemmed
2½ ounces (75 grams) finely grated Parmigiano-Reggiano
3½ ounces (100 grams) freshly ground bread crumbs
8¾ ounces (250 grams) extra-virgin olive oil, plus more (we used about 200 grams)
1 TBS garlic oil or more to taste (or a clove of garlic)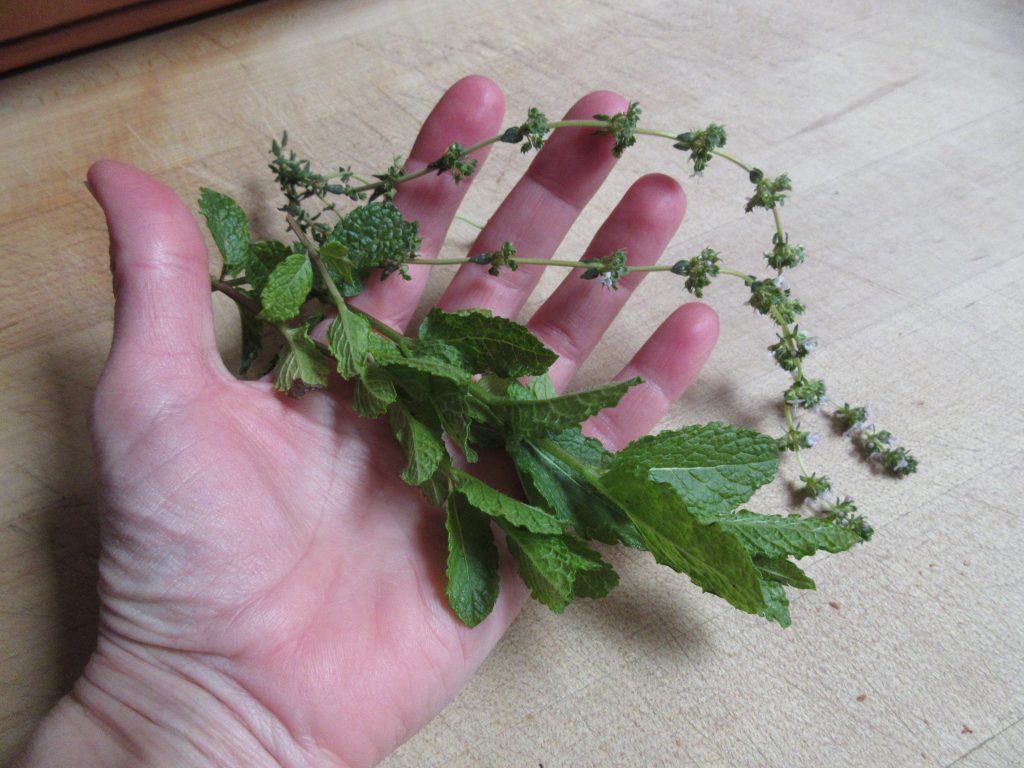 Method
Measure out your ingredients using a kitchen scale. As a bread maker, I've become accustomed to using grams rather than measuring cups for recipes. It's far more accurate and you don't have to wash as many dishes. 🙂
If you are using garlic instead of garlic oil, cut the clove in half and rub it on the inside of the blender to impart the flavor without overpowering, then discard. If you're using garlic oil, hold this until the end.
Then, place the nasturtium leaves, mint, thyme leaves in the blender. Add the olive oil over the top (to weigh it down a little).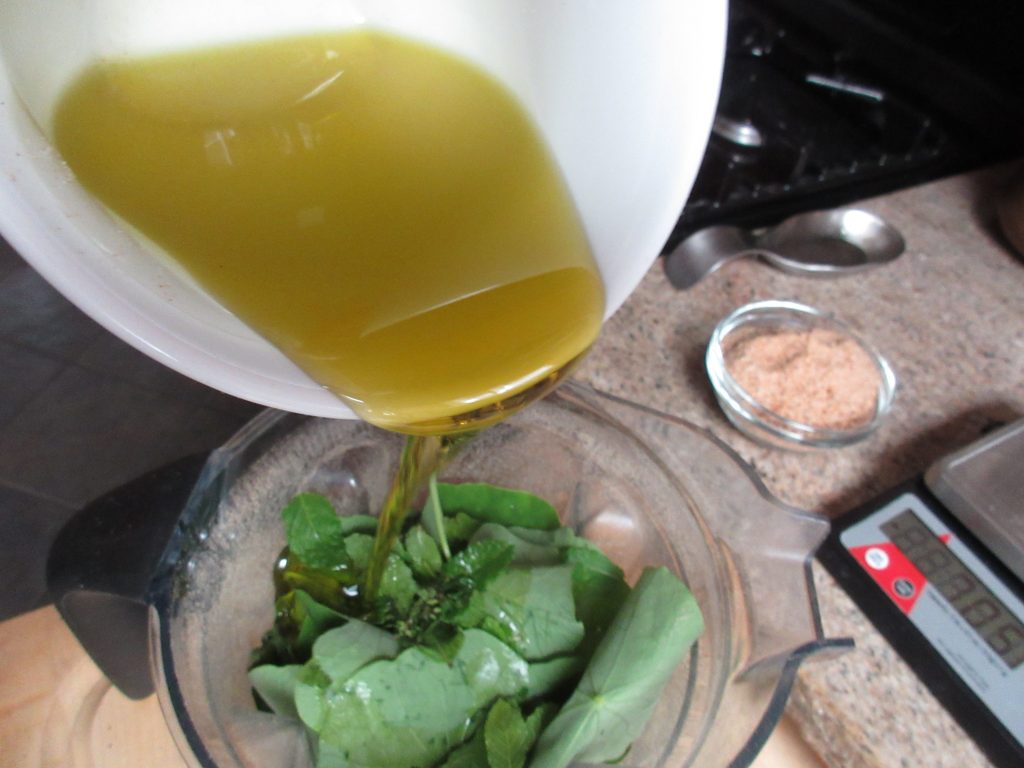 Add half the breadcrumbs, and half the cheese and blend all together to form a chunky paste.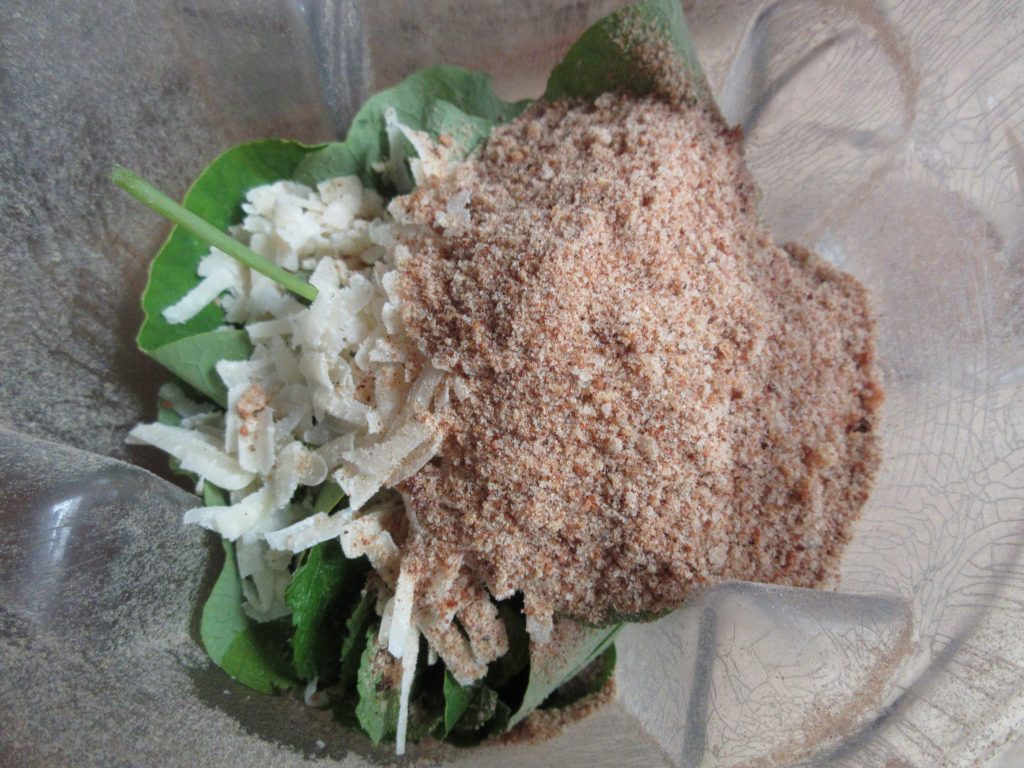 Next, add the garlic oil (if using), and the rest of the cheese and breadcrumbs. Blend until smooth-ish. The breadcrumbs will keep the texture a little chunky and crunchy, which is an unexpected delight in this recipe.
Store the pesto in glass jars in the fridge, or freeze some for later use. This will get you through spring until basil is ready to pick!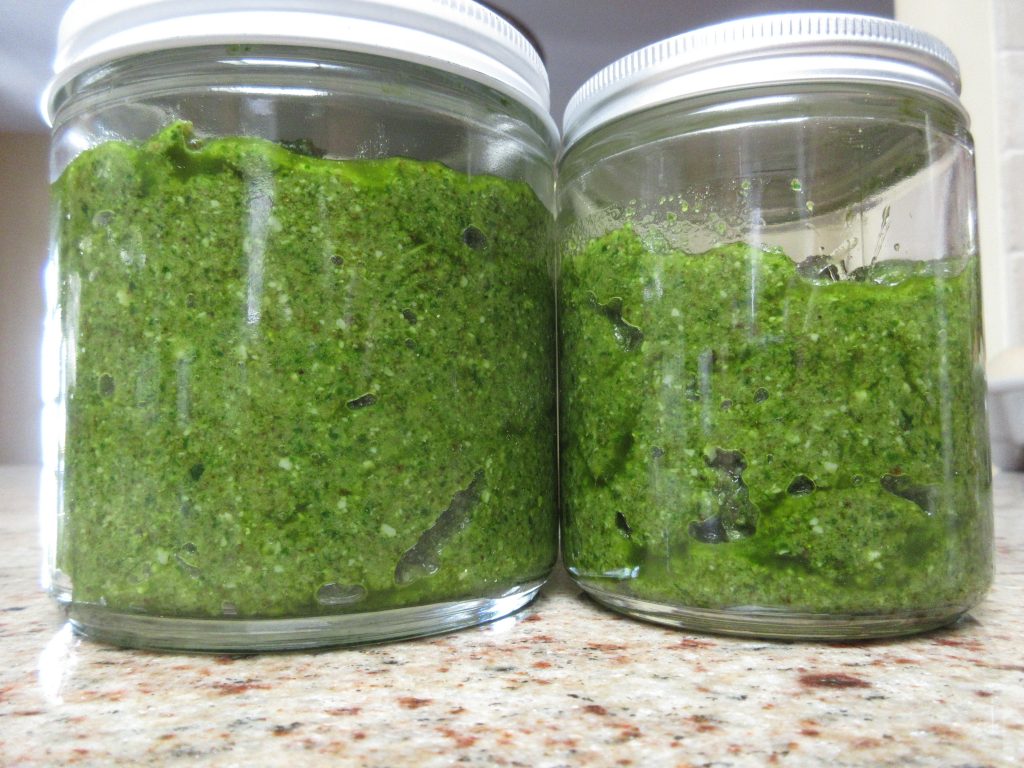 Use this pesto on pasta, as a spread in sandwiches, or toss a tablespoon into your favorite omelette. It's bright and cheery during a time when we need all the cheer we can get. Enjoy!