Plants are interesting. Birds are interesting. Put them together and you get a Xerces Society Certified Pollinator Habitat. Last week on the Theodore Payne Native Plant Garden Tour, we started off with a jaw dropping experience in Beverly Hills that was worthy of its own blog post. It was the coolest thing ever.
For those who missed the first installment of this tour, read up and come back. Okay, now onward. The first stop on the tour lent mystery before we even entered the garden. At the front door we was this: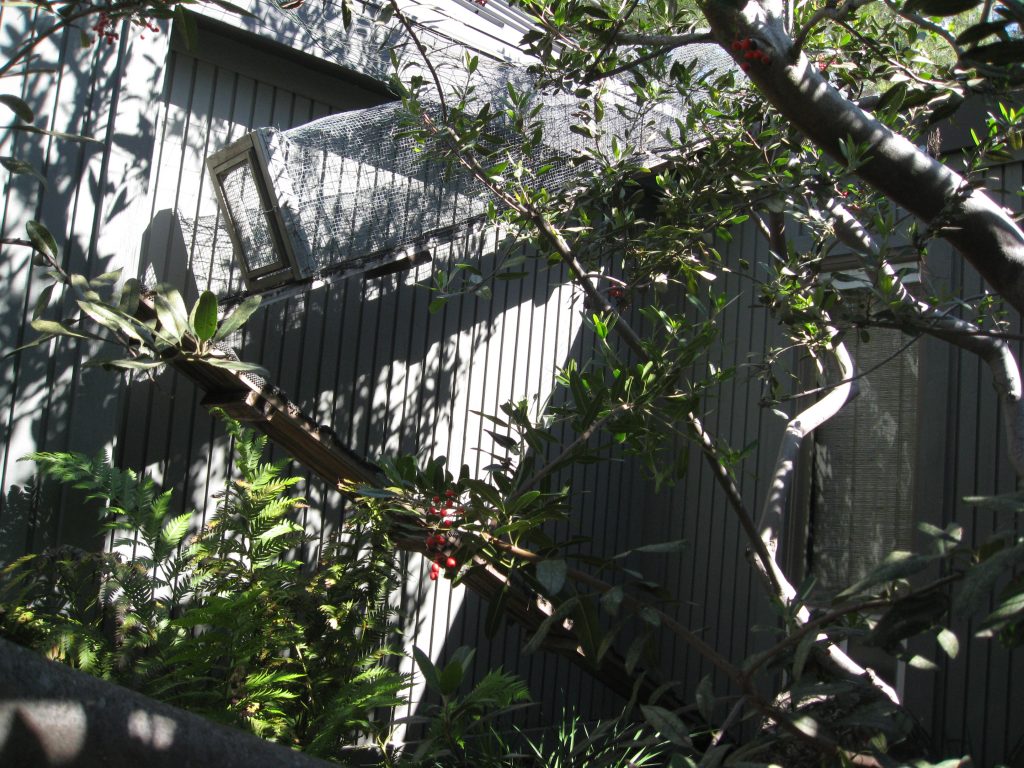 Leading up from an open bathroom window was a ramp enclosed in chicken wire. Oh, how sweet. The homeowners must have wanted to protect their cat from wild animals but allow them to wander on the roof.
It continued into the back yard as well: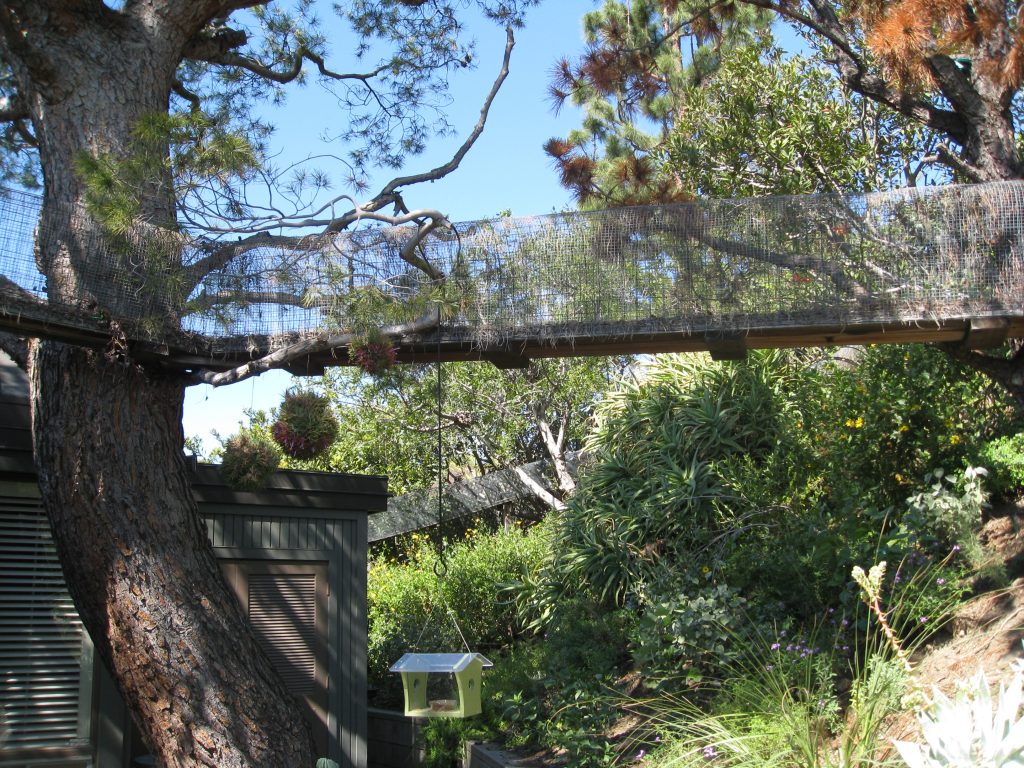 It didn't take long to realize that the protection wasn't for the cat. It was for the birds. Behold the majesty of this hummingbird oasis: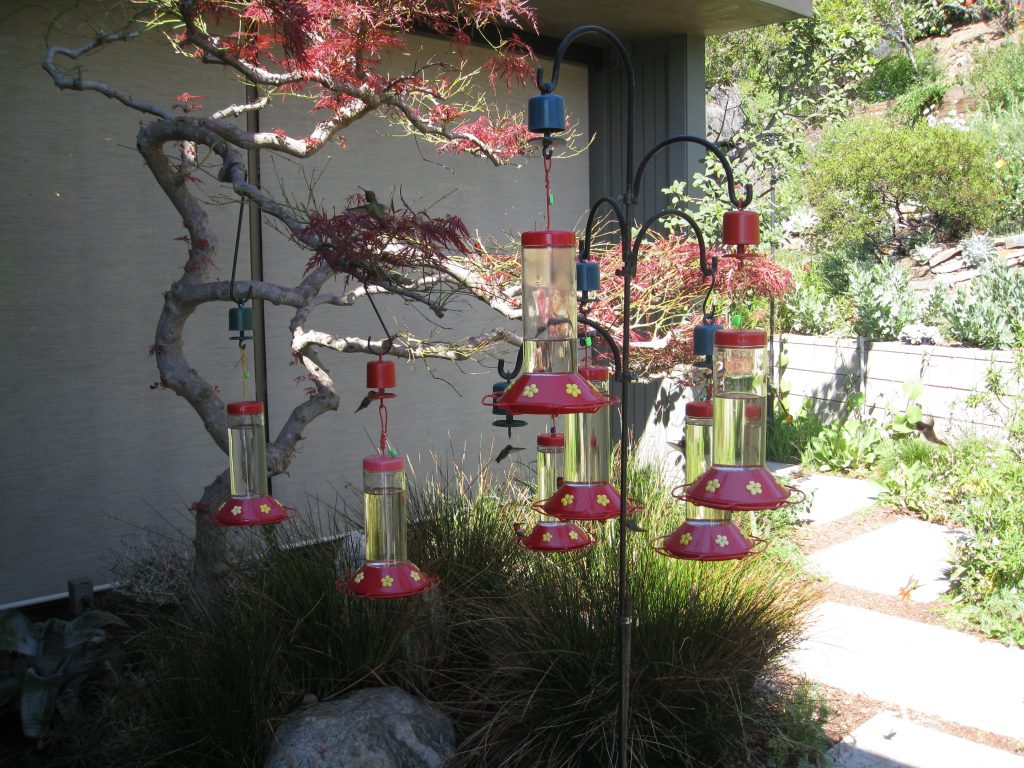 Instantly we were overcome with wonder at the flurry of activity around these bird feeders. Hummingbirds by the dozens flocked to each feeder, completely unfettered by the fact that humans were standing only feet (or inches) away.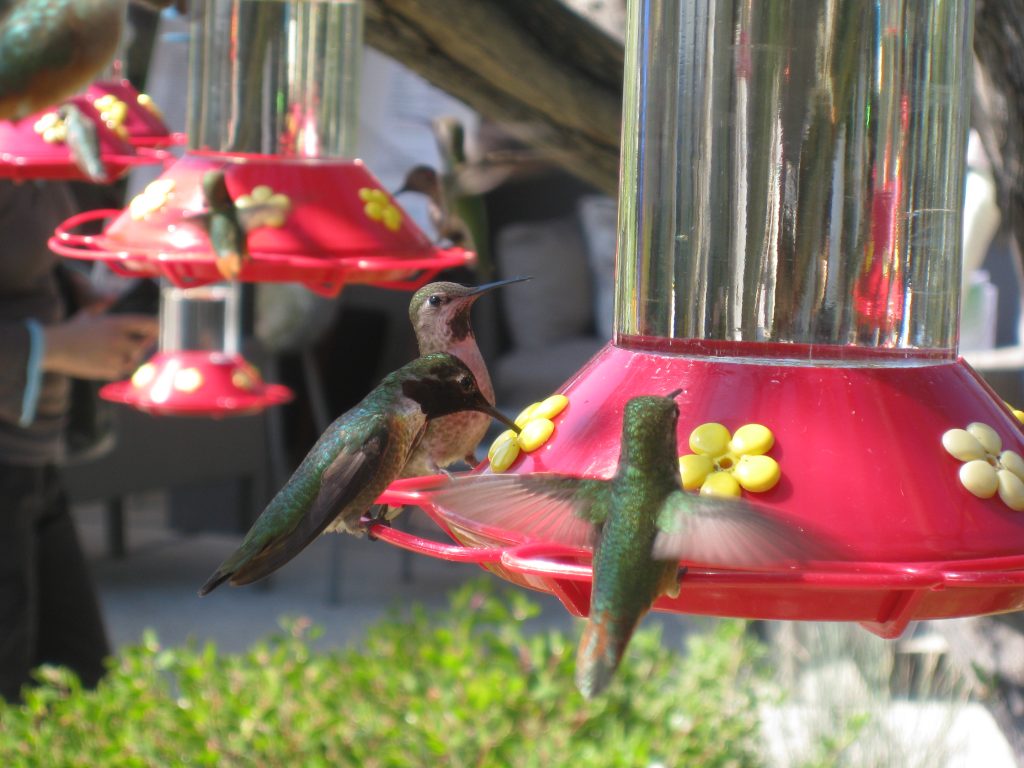 The garden lead down a hillside and along the way were other treats for the birds.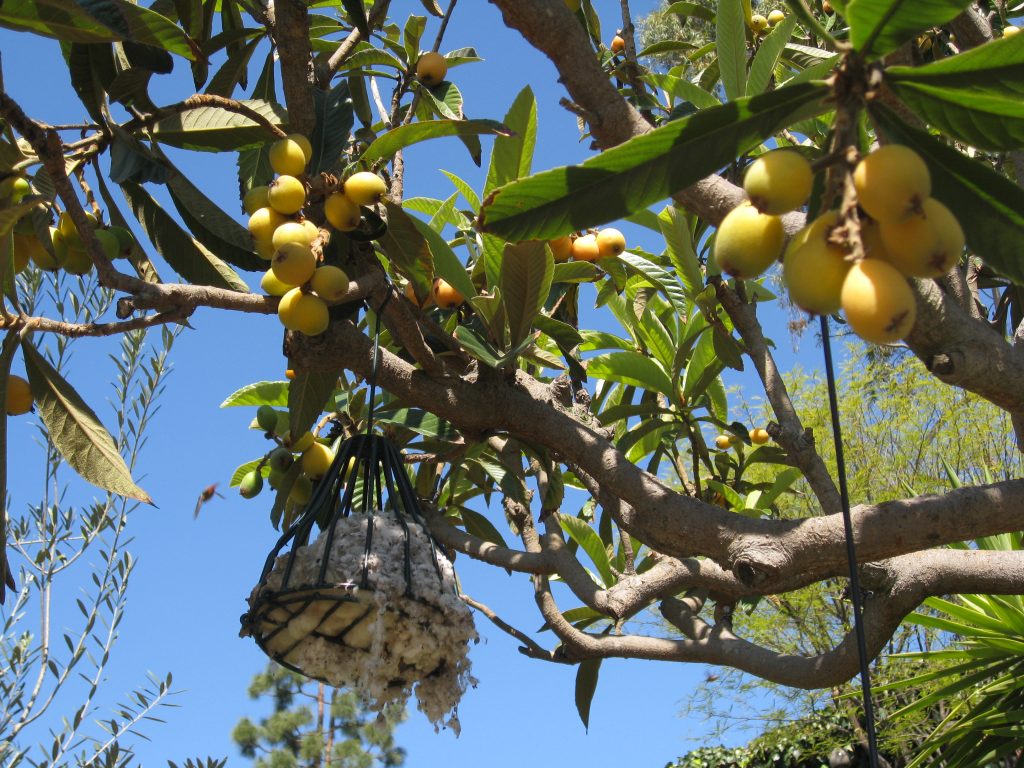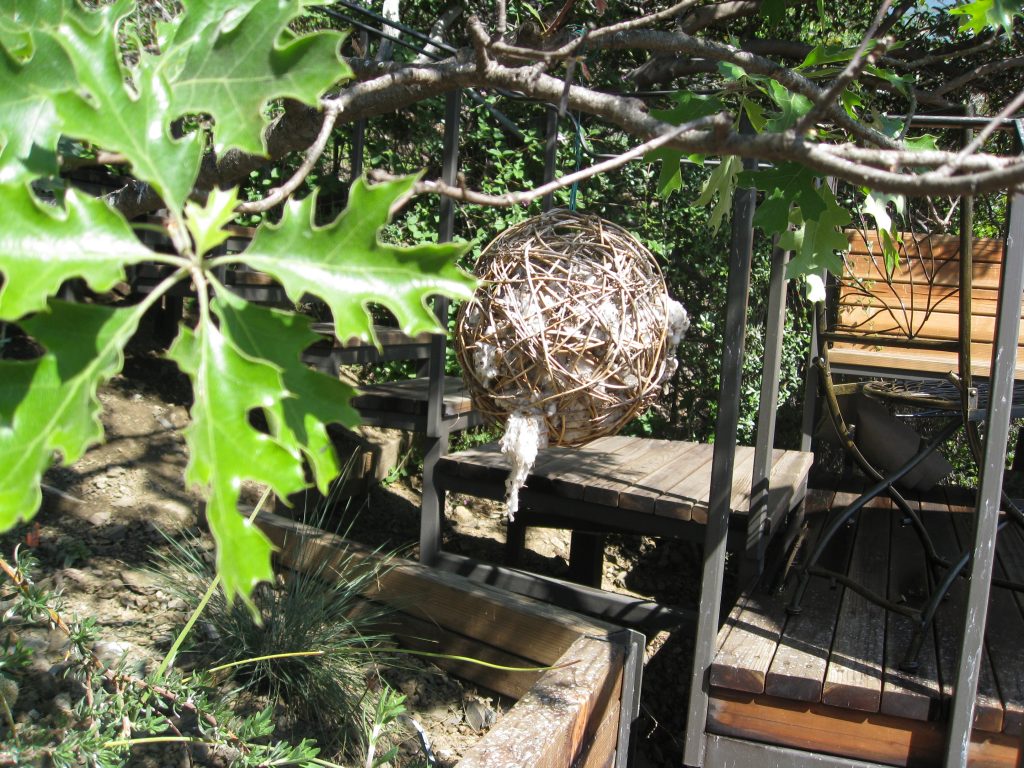 The birds pull out tufts of batting to make their nests. Nearby we caught one outside its home (another provided feature by the homeowner):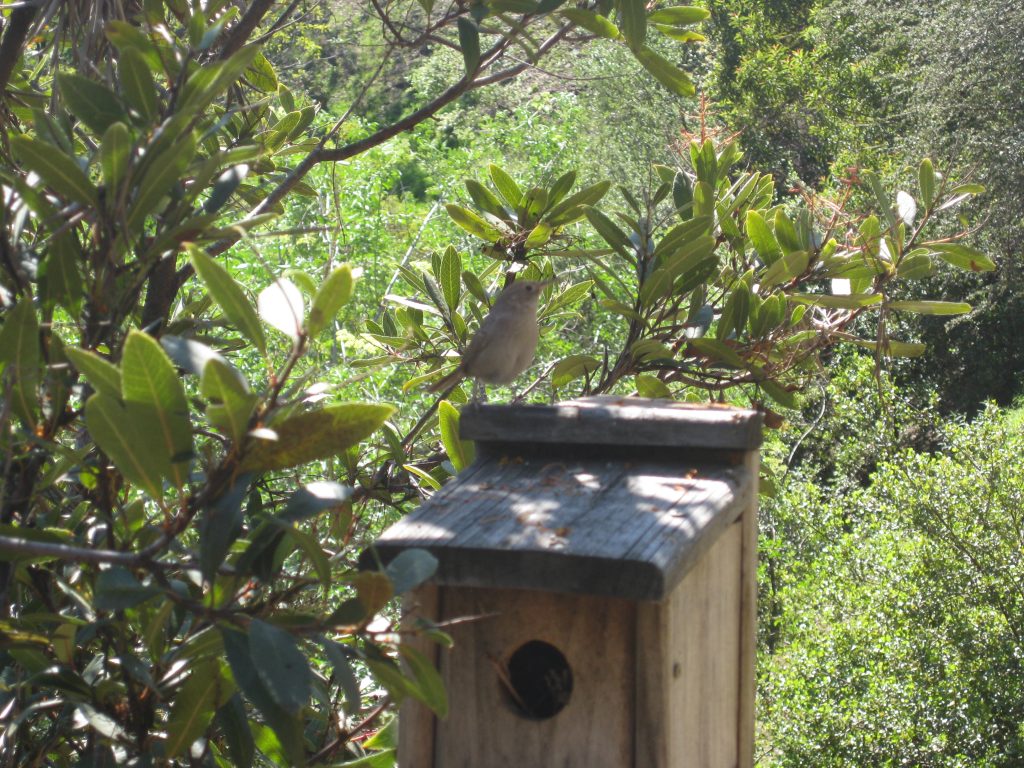 But the delight of the entire visit was standing amidst the bird feeders and being buzzed by the hummingbirds as they whizzed by (and between) us. They were definitely in charge here. Check them out in action in these two videos:
Doesn't that make you want to hang a feeder, or 10?
Hey gardenerds, what's your favorite way to support wildlife in your garden? Post your thoughts here.