Today's post is from guest blogger, Maria Cannon. Maria has suffered from depression and anxiety, in addition to fibromyalgia, for years. Her hobbies–gardening, quilting, sewing, and knitting–play a major role in maintaining her mental health. She started Hobbyjr.org to help others use hobbies to help with their own problems. Take it away, Maria.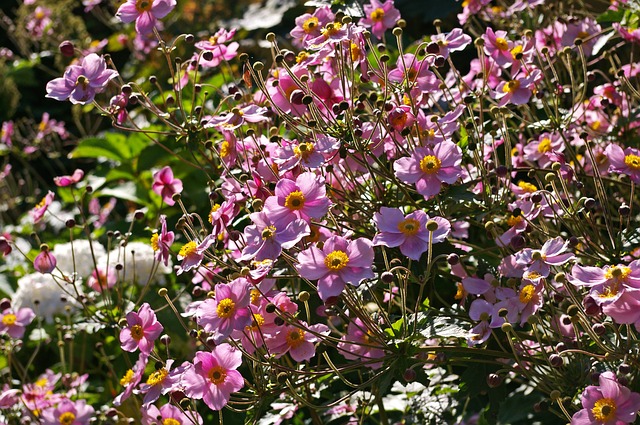 For those living with chronic pain, it can seem like there's no light at the end of the tunnel. Dealing with health issues every day is bad enough, but when it's an illness that we don't know much about, the situation can be much worse. Fibromyalgia is a disorder that can affect many different parts of the body, and it's different for everyone. Some people have joint issues, while others report having widespread pain all over the body; it's associated with sleep disorders, such as restless leg syndrome, and can affect memory and concentration. Because fibromyalgia is an illness with such a varied array of symptoms, there are many different methods that sufferers use to keep them under control. Medication is one method; exercise is another.
Dealing with Chronic Pain
For those who are living with chronic pain, it can seem unthinkable to get up and exercise, especially on the bad days that are accompanied by a migraine. However, getting in a workout is one of the best ways to get symptoms under control, and there are several easy ways to get started. Don't think of exercise in the traditional sense; rather, look for ways you can move your body that will be beneficial and keep you interested. For example, when you enjoy and move your body through gardening, it's much easier to stay motivated.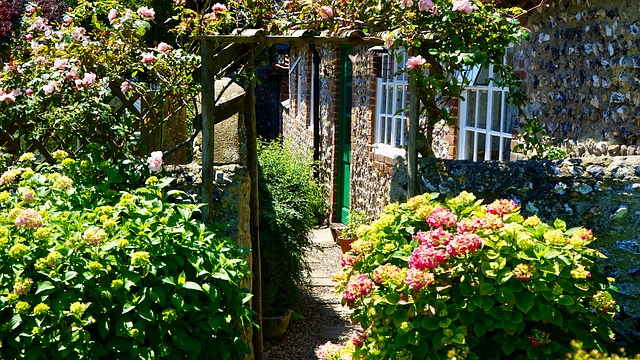 Gardening is the perfect exercise to start with when you're trying to get your fibromyalgia symptoms under control. When I was first diagnosed, I knew I needed to start small and build up my workouts to avoid adding to my pain load, so I would do simple stretches and focus on the feeling in my muscles as I moved. After that, I added in swimming two days a week just to keep my body moving in a gentle way. Knowing your body's limits and capabilities is very important.
Why Gardening?
I chose gardening because I knew it was something I could enjoy while doing something to help my body cope and heal, which is important when you're living with chronic pain. Engaging in  something you genuinely enjoy will help you stay motivated. Not only that, but you can reap the rewards of a garden, whether it's flowers, fruits, or vegetables.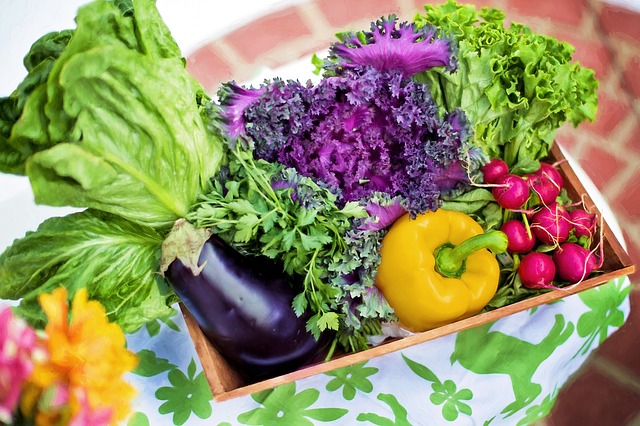 If you've never had a garden before, or feel lost when it comes to getting started, don't worry! You don't have to have a large plot of land or a lot of experience to make it a success. Gardens can be as big or as small as you want, and you can include all the things you enjoy. The best way to start is to plan out what sort of garden you want, look at the site you're thinking about using, and do some research on the best time of the year to get started. For more information on how to start the perfect garden, read on here. (Editor's note: or check out any blog post on Gardenerd)
Gardening is such great exercise because it allows you to work at your own pace, get outdoors for some vitamin D, and use a variety of muscle groups. Much like swimming, it can be as gentle or as amped up as you want it to be. It can also help you get healthy in general; I found that growing my own veggies allowed me to take a second look at my diet and I was able to incorporate what I was growing into the meals I made for my family. It really helped me make a lifestyle change, in more ways than one.
Talk to your doctor about the best ways to make a positive change and whether you're ready for daily exercise. If you're living with fibromyalgia and are thinking about making a big change for your body's sake, consider starting a garden. It's a great way to get outside, move your body, and fight back against your chronic pain.