They're everywhere! Tiny, annoying fruit flies, that is. They're trying to get into our tomatoes, peaches, nectarines, and plums. They're even breeding in our compost bucket. What to do? Break out the big guns.
The lowly fruit fly has a very short reproductive cycle. The female Drosophila melanogaster (common fruit or vinegar fly) lays eggs about 5 at a time, which hatch and become adults in 4-19 days depending on the ambient temperature. Adults can live for up to 3 months in the right environment, but they typically live 30 days. As you can see, we have our work cut out for us.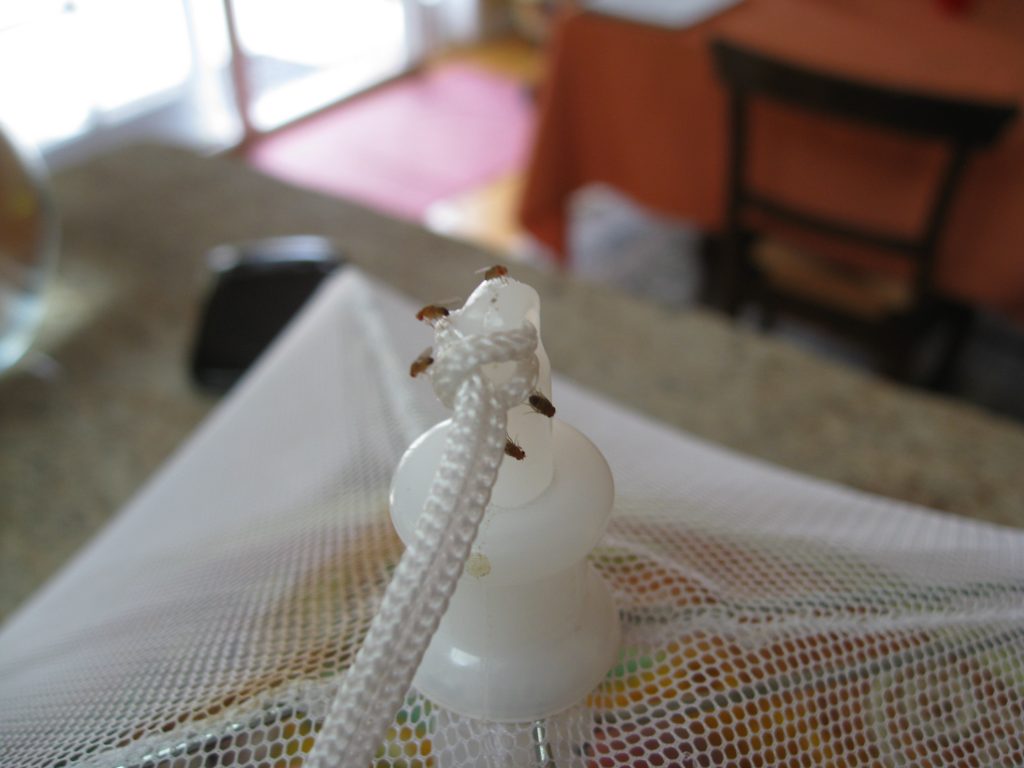 We've assembled a line of defense that helps, but hasn't yet eliminated the problem. Here's what it looks like:
1) Mesh tents over the fruit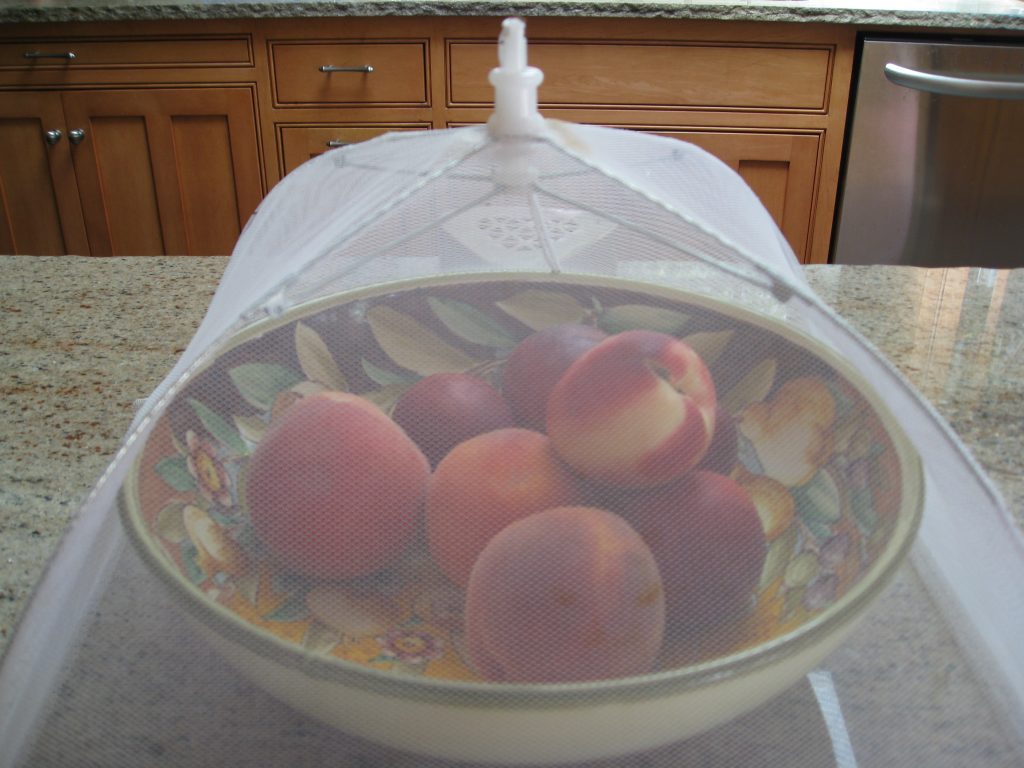 2) Store-bought fruit fly traps – they aren't cheap, but they work…for awhile at least. They contain vinegar to attract the fly. Once they pass through the tiny hole, they can't get out.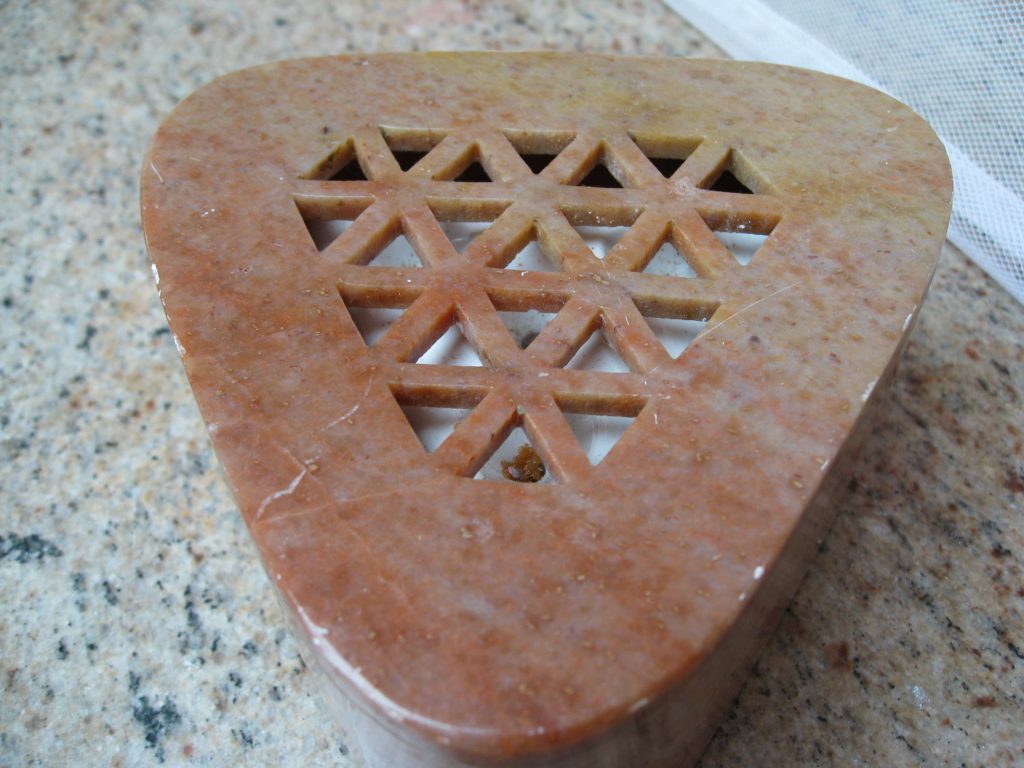 We had to keep trying, so we built a simple trap ourselves. Boy, did this work!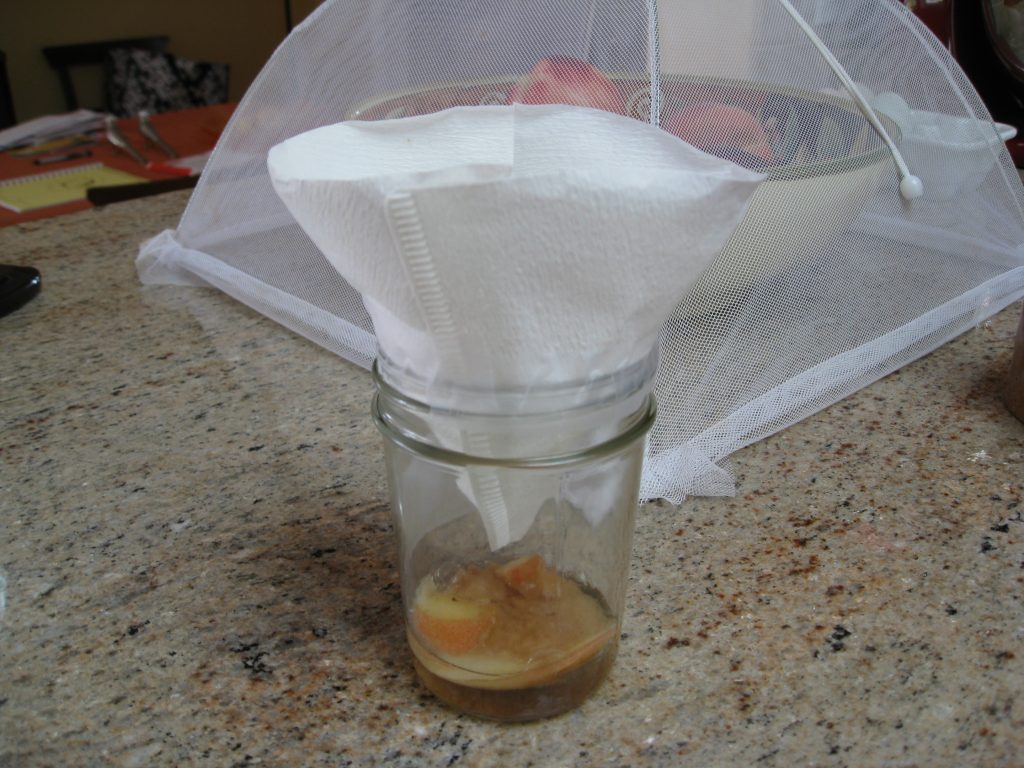 To make: get a half-pint glass jar. Drop a piece of fruit in the bottom. Add a small amount of water (not enough to cover) and a drop of dish soap. The dish soap breaks the surface tension so the fruit flies can't sit on the water's surface.
Next, get a cone-shaped coffee filter or make one with a piece of paper and tape. Cut a small hole in the bottom and set it in the jar. The tip should not touch the fruit or water.
Tape the filter/cone into place around the top edge of the jar, so they can't get out. This part is key!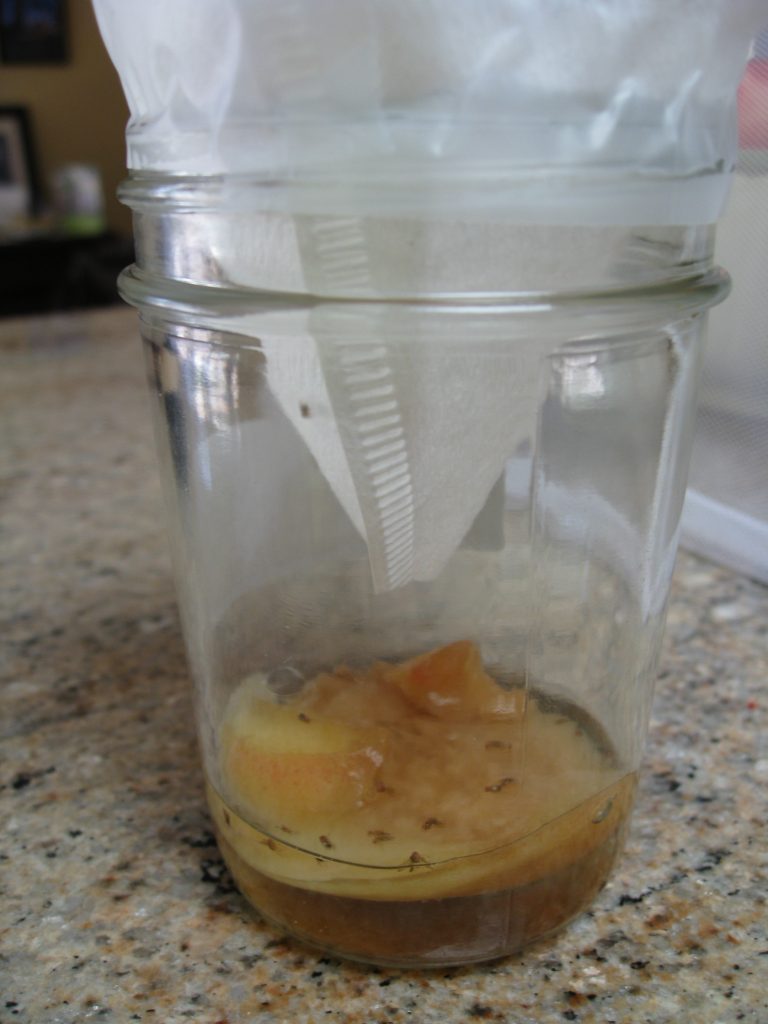 After just an hour or two, most of the fruit flies were in the jars. We refreshed the bait after a couple days and pulled any fruit from the counter that seemed to be attracting more attention than the bait.
Do try this at home, and post your results here. What bait works best for you? What other solutions have you found? Share with us, Gardenerds. We'd love to hear from you.