Turban squash, also known as Turk's Cap, is a winter squash that is so alluring it steals focus from pumpkins any day. We pilfered one from the Heirloom Expo last year, saved the seeds, and grew them out this spring.
Not knowing how the squash was grown (whether it was grown the proper distance from other squash varieties of the same species to prevent cross pollination or not), we took our chances to see what we would get. So far, it's a mixed bag, but it's all good.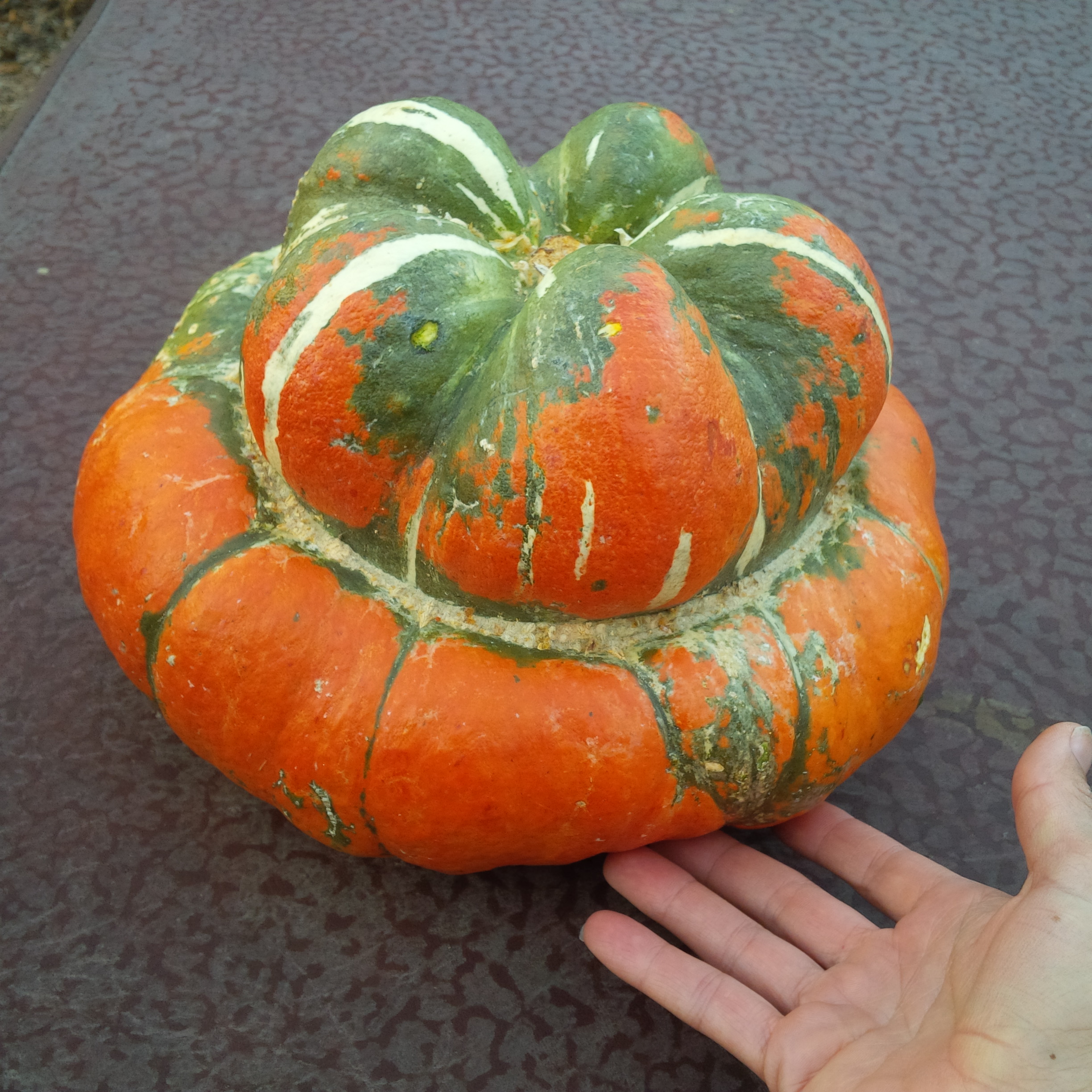 To Grow
Seeds should be planted on hills 6 feet apart, so the guidebooks say. We do things differently around here because we have sandy soil. Hills are for clay soil. Depressions are for sandy soil. We also don't space our squash that far apart. We grow 3 different types (a pepo, a maxima and a moschata so they don't cross pollinate) in the same 4×4′ bed, spaced apart on the points of a triangle. Works like a charm every year. Plant seeds 1″ deep in well-amended soil. We added worm castings and compost, and feed monthly with compost tea.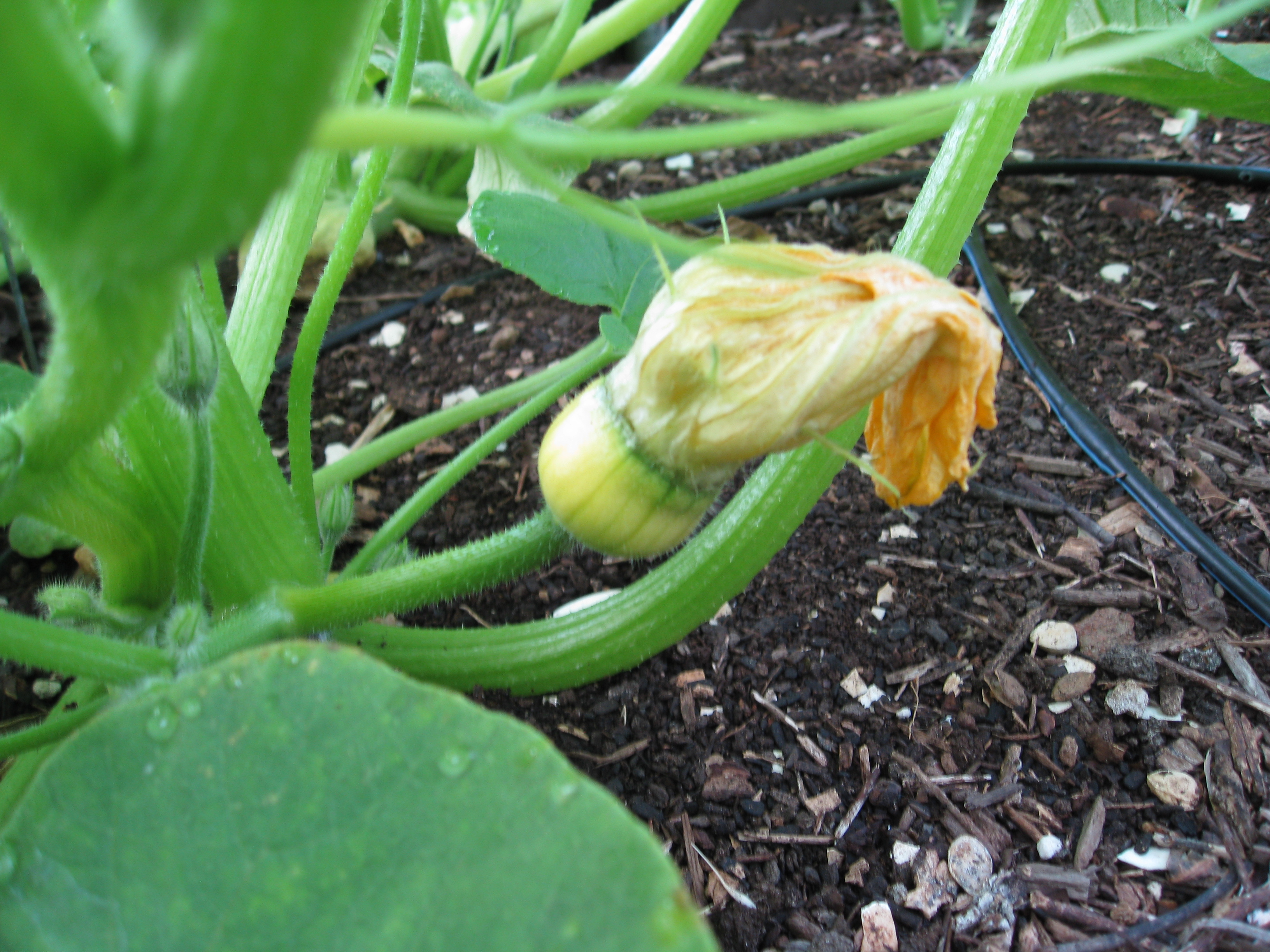 Our squash grows together and soon the leaves form a living mulch to retain moisture, even without mulch. There is a…shall we say…chaos to this method of planting. Vines are everywhere, leaving no place to walk. It's worth it.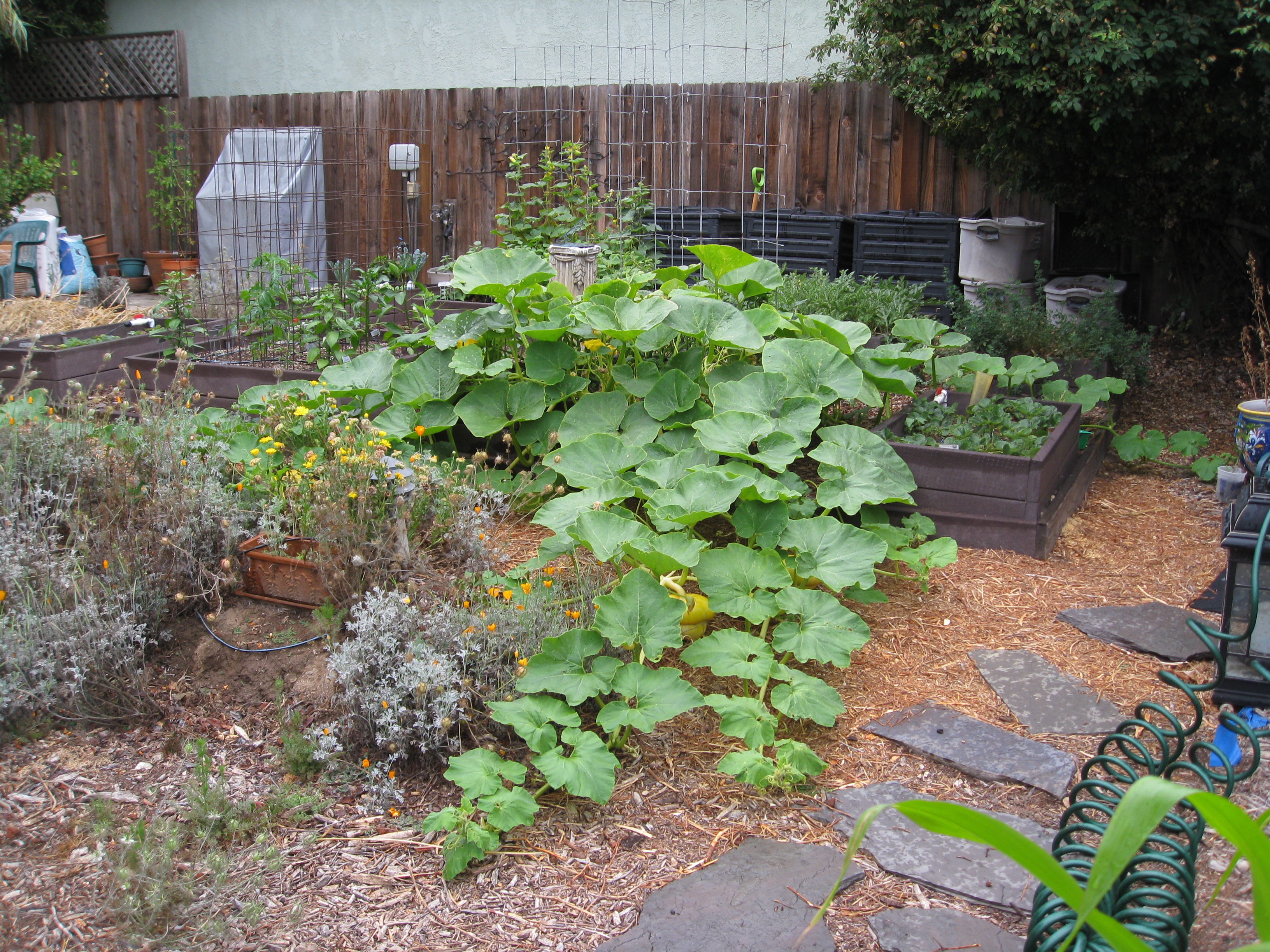 The first thing you'll notice about Turban Squash is gigantic leaves, the size of large lily pads.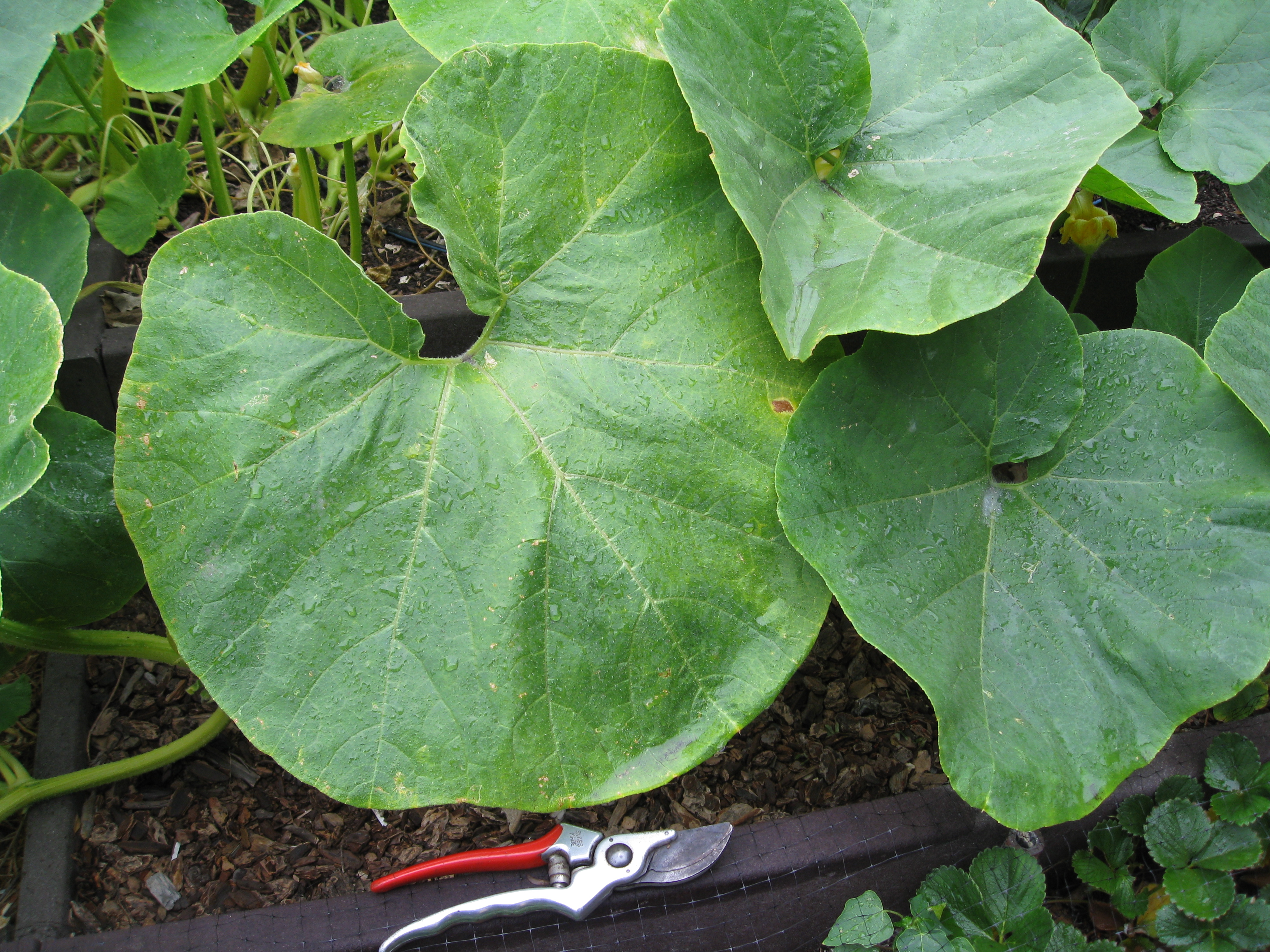 As with all squash, these plants are susceptible to powdery mildew and other fungal infections, as well as squash borers. Luckily we don't have squash borers here, but we have fungal issues in spades. We cut off affected leaves at first sight of disease. Apparently you can bury the vines to establish secondary root feeders, and increase fruit size. We're letting nature take its course.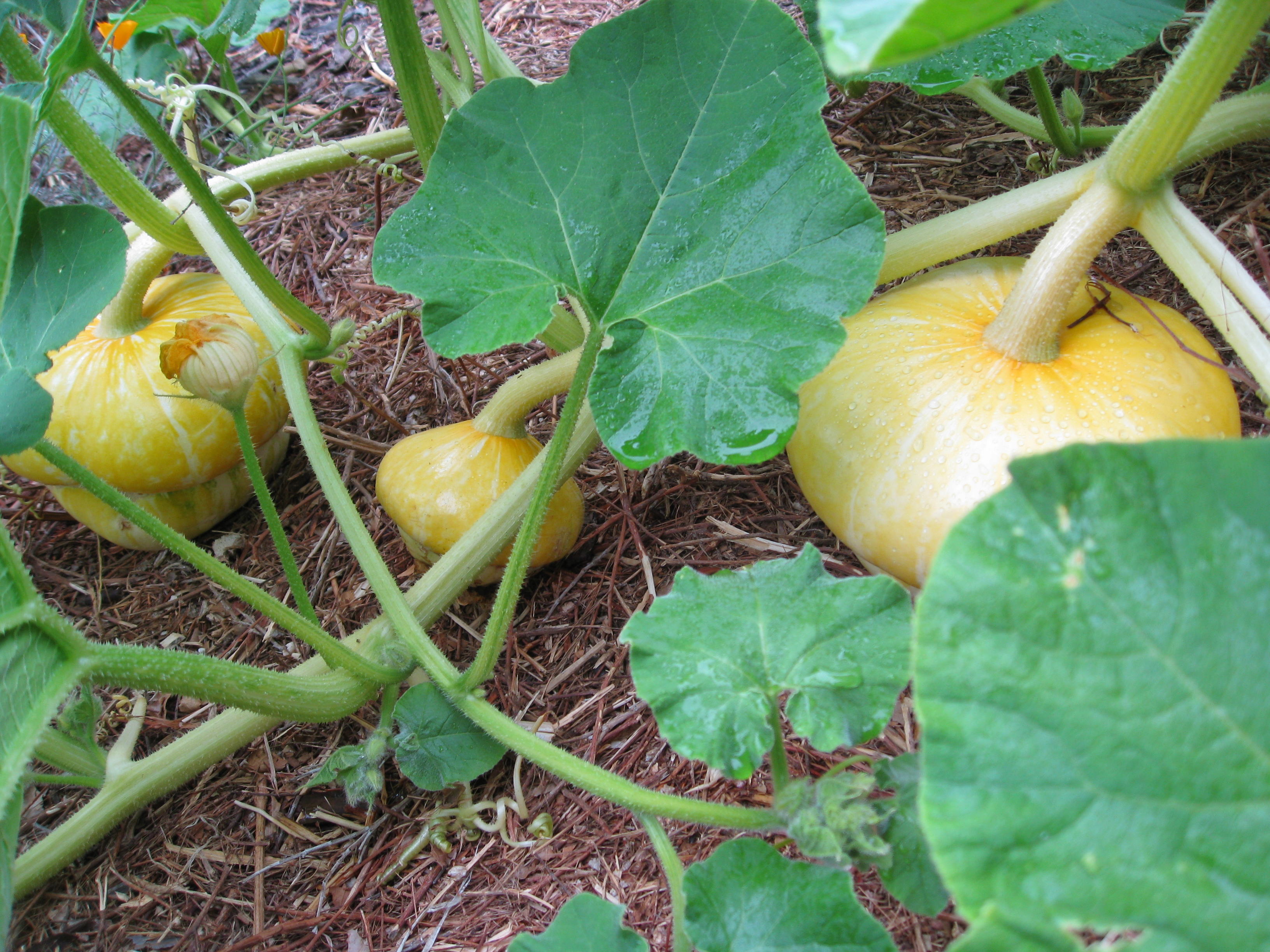 Signs of cross pollination (or just plain poor pollination) are present in some fruits that seem to be missing the signature acorn-shaped bottom section.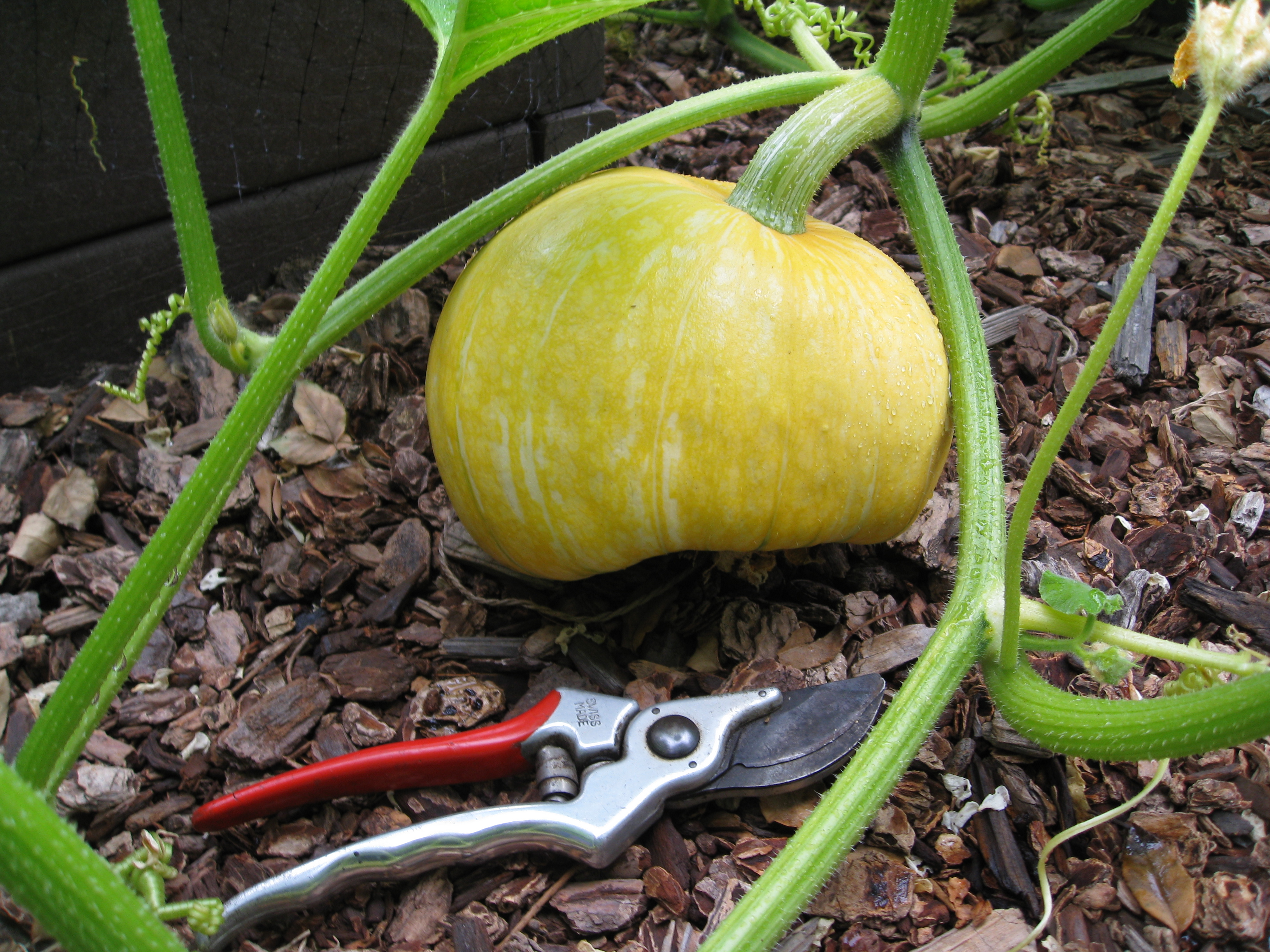 The majority of the fruits, however, are breeding true to type. We'll save seeds from those and bring them to our local seed library.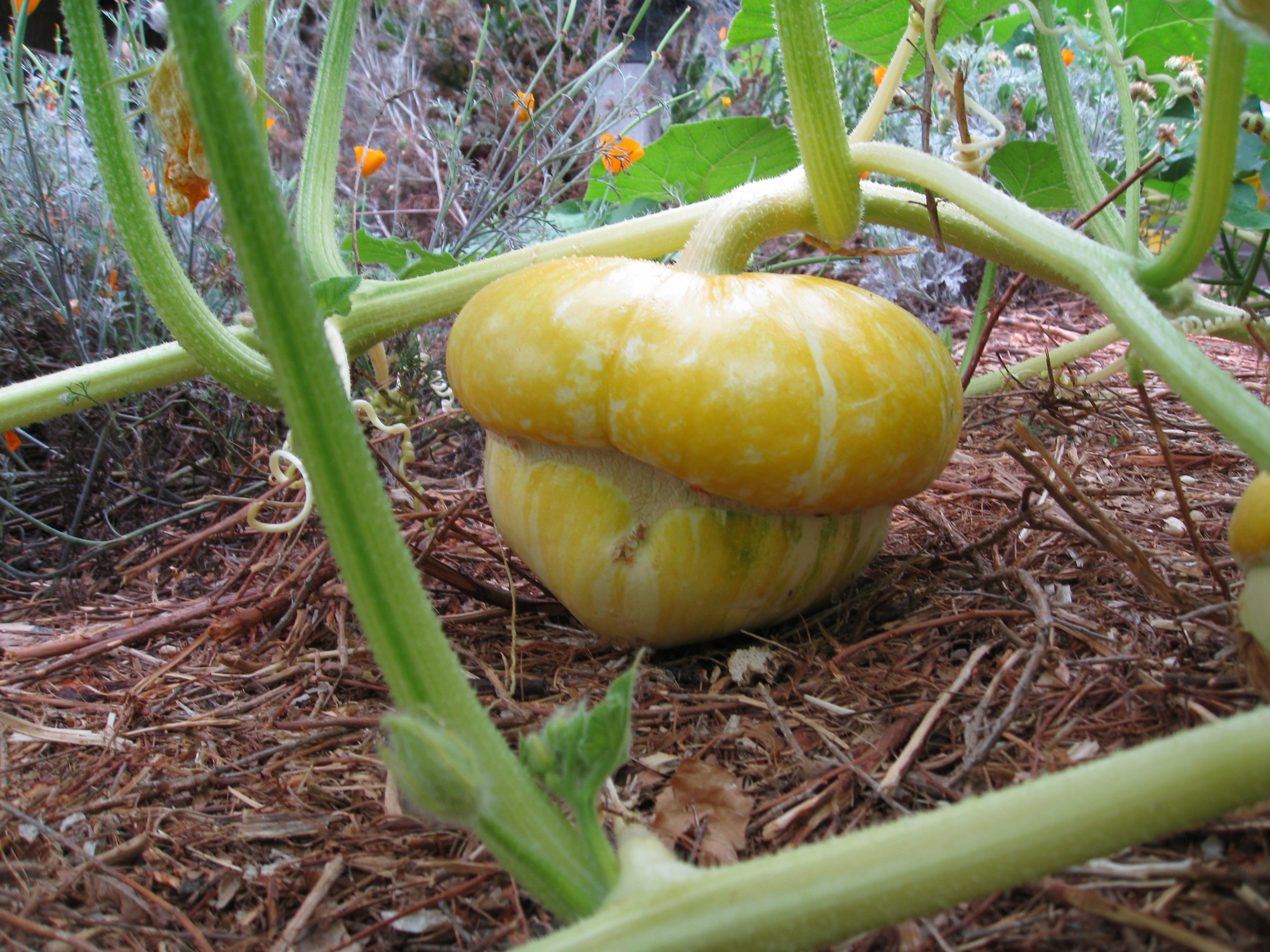 When is it ready?
As with all winter squash, we'll just wait until the vines die back to harvest. If you live in a place where winter frosts end your gardening season, you may need to collect fruits before frost, and start seeds indoors ahead of time to ensure a longer season. Turban squash grows to maturity in about 80 days, but we've seen listings for up to 110 days.
Come fall, we'll have plenty of squash for decorations and eating. Try growing heirloom squashes like these this season. You'll enjoy their beauty long after the season ends.