It's always great to discover you can grow something in  your climate that you didn't think was possible before. This is true of ground cherries for me. Until this spring, they were a mystery to me, relegated to northern climates, or so I thought. Then a friend sent seeds from Canada and I couldn't resist the opportunity to see how they would do in a completely different latitude.
Ground cherries, otherwise known as Physalis, are in the nightshade family and are most like the tomatillo. They flower and fruit the same way, but the result is a smaller fruit tucked inside that papery lantern-shaped sheath. The flavor is tomato-like, crossed with pineapple and mango or peach. It's hard to describe. You just have to try it and judge for yourself.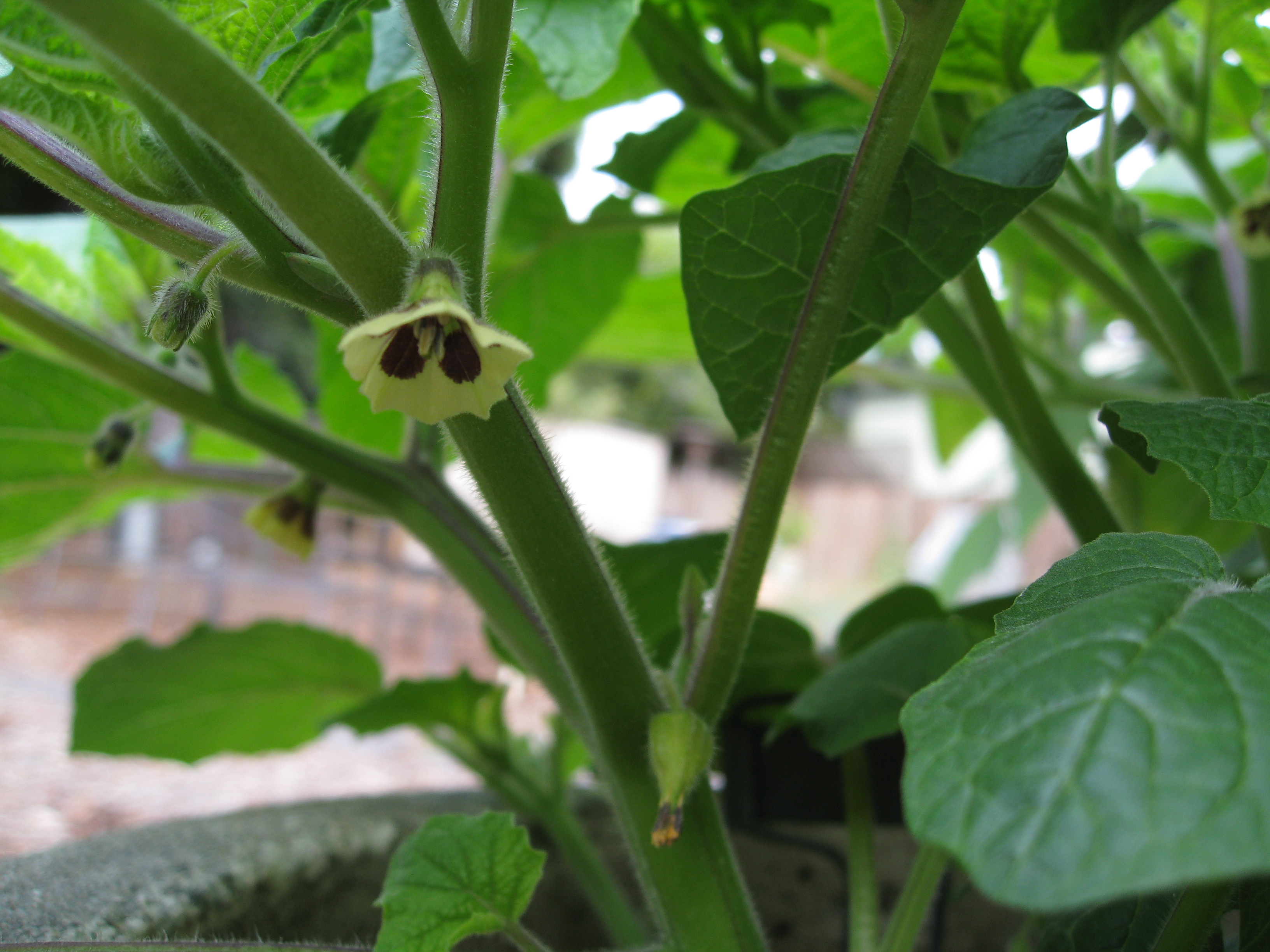 We started seeds indoors in early spring and planted out in a stone urn for the season. The plants took off with regular watering (every other day in our dry weather) and occasional fertilizing with compost and compost tea. Soon we had flowers and fruit…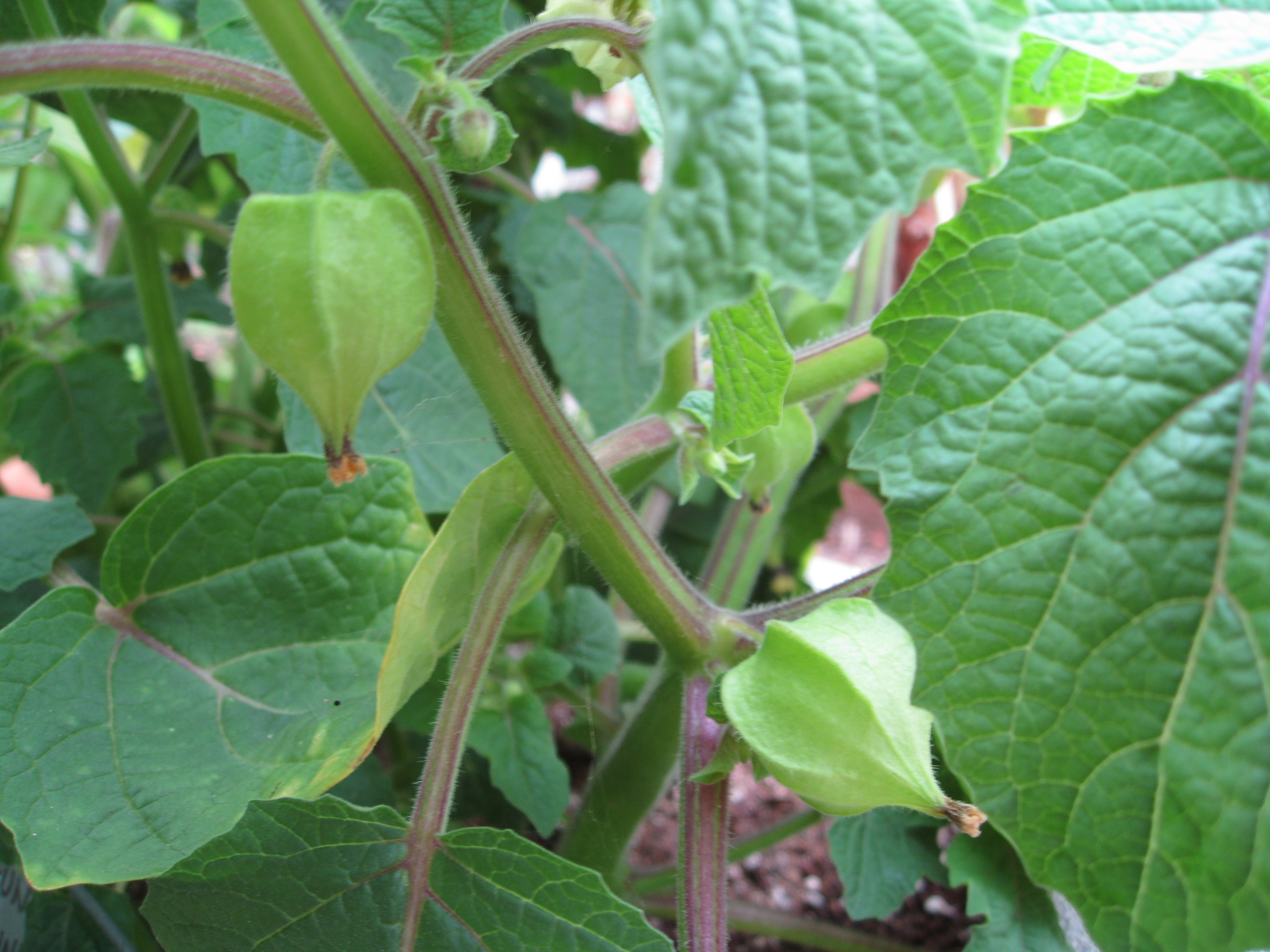 Watering needs increased as the weather warmed. Our stone pot dried out the soil more quickly than growing in the ground would have done. We had to read up to know when to harvest. Basically, they're called ground cherries for a reason – let them fall to the ground, then pick them up and put them in a bowl to finish ripening indoors. That's it!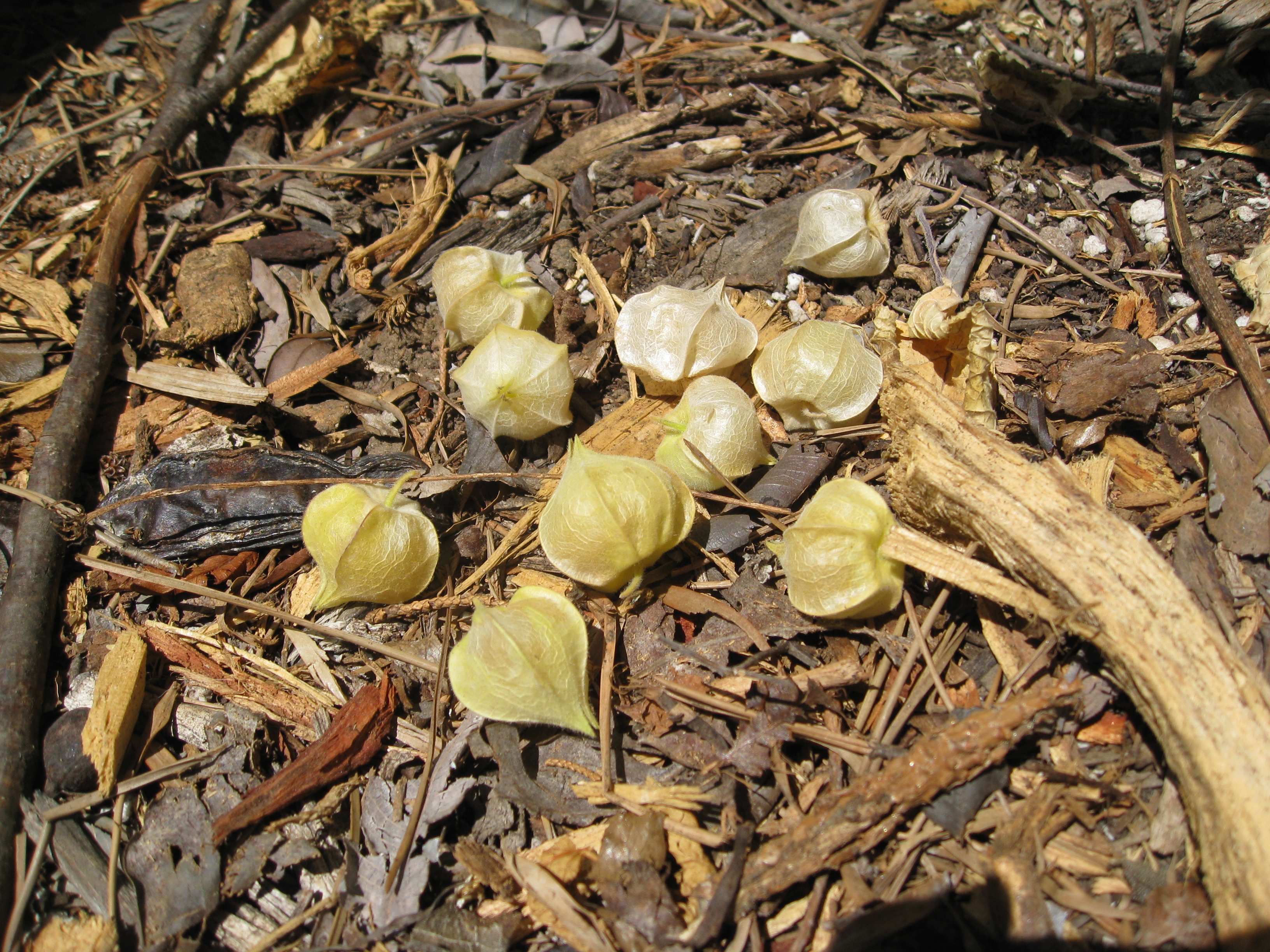 The cherries will still be a little green when they fall, so leaving them in a bowl for a few days (or about a week) will give them a chance to turn yellow.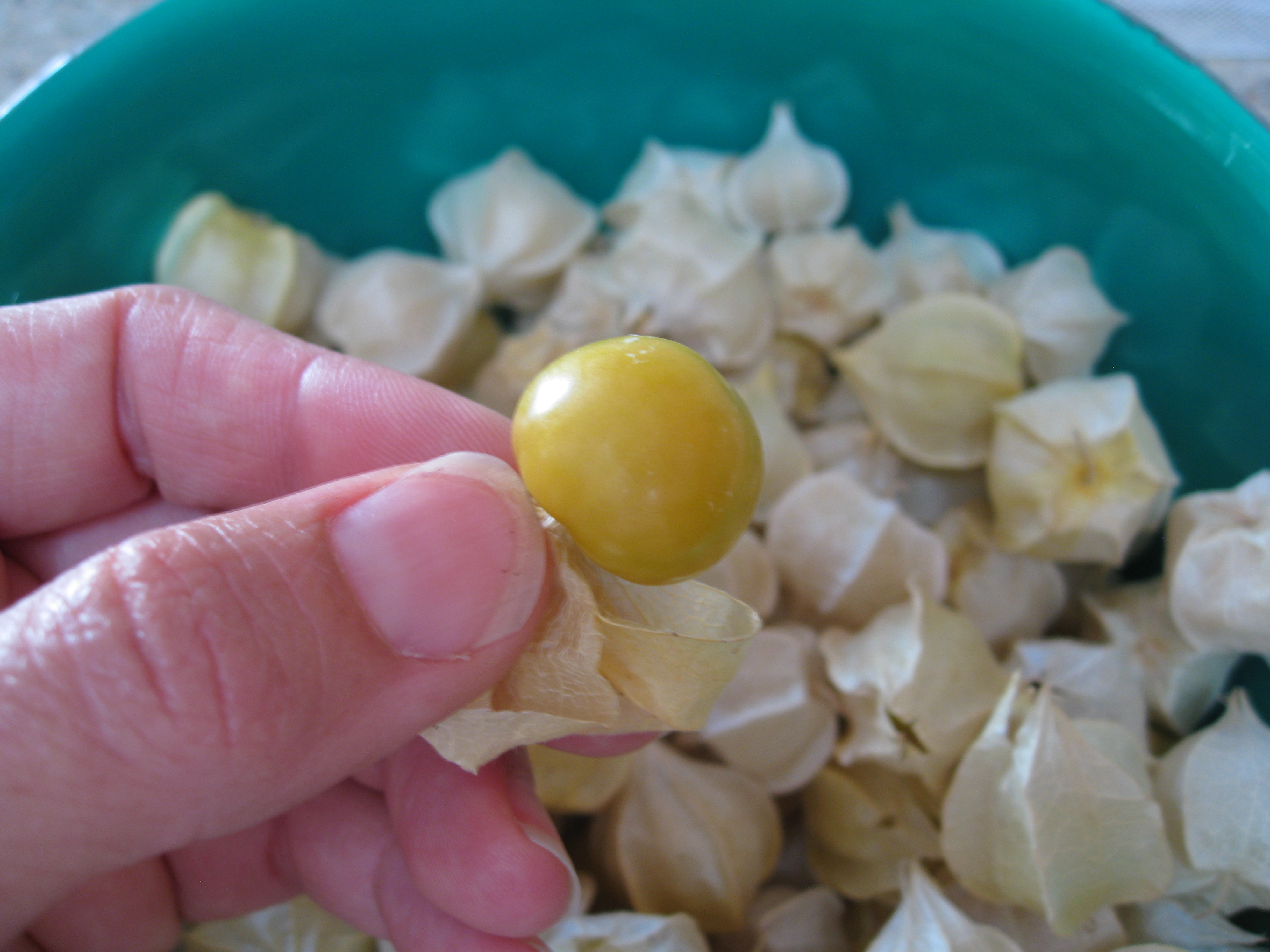 Now to figure out how to best utilize their unusual combination of flavors. Suggestions ranged from making green salsa to smashing them over vanilla ice cream. We tried the latter and found it delicious. Vanilla blended wonderfully with the tropical fruit elements. Here are some other ideas to try:
Ground Cherry Pineapple Crumble
Every few days we pick through the bowl on the counter to find more ripe ground cherries. Every day we pick more fallen fruits off the ground outside. It's a new ritual we never thought we'd experience. If you have the chance to experiment, try growing ground cherries in your own garden next spring. They provide a delightful surprise all summer long.