This week we have a guest post from Michael DeHart, the Getty Central Garden Supervisor, as an enticement to visit the Getty's new exhibit, Gardens of the Renaissance. Take it away Michael:
The Getty Central Garden as an Ever Changing Eden
With the opening of Gardens of the Renaissance in the North Pavilion of the Getty Center, visitors' thoughts are directed to things horticultural and growing.   In the exhibit many flowers are displayed in intricate detail with precise placement and meaning.  The artful arrangement and the religious significance of each flower played an important role in the design and story of each image. This is also true in the Central Garden.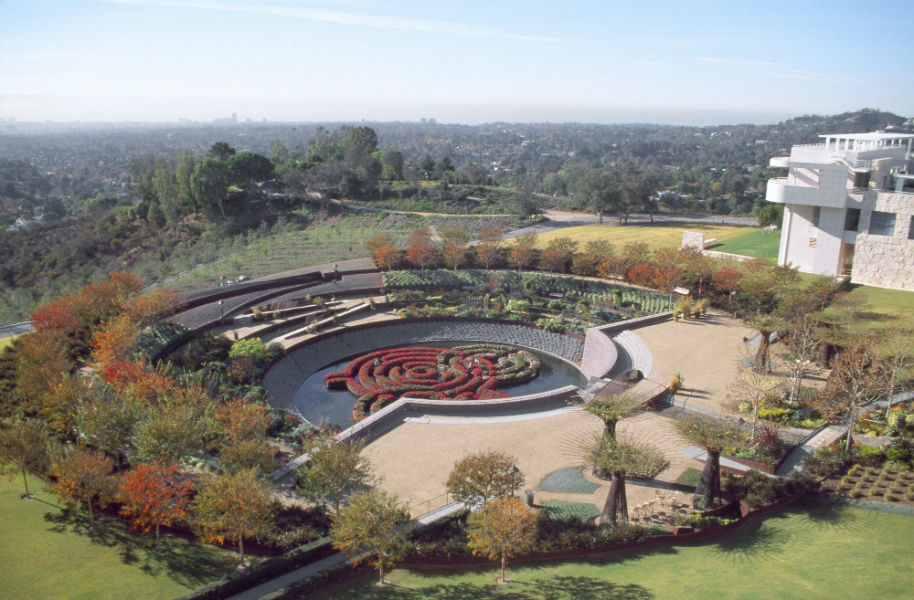 Each plant is selected for its aesthetic appeal and how it relates to its surroundings and the visitors' experience. Tulips, as seen in the manuscripts, bloom in the early spring in our Southern California garden so that explosion of color, along with the 5 species of Alliums and 6 species of poppies have come and gone for the year. They represent the bulk of the spring color in the garden.  Many of these spring flowers are found in the exhibit.  This springtime display is carefully choreographed to create the colorful bulb display along with the impressive flowering of the azalea maze in the central water feature in mid February through mid March.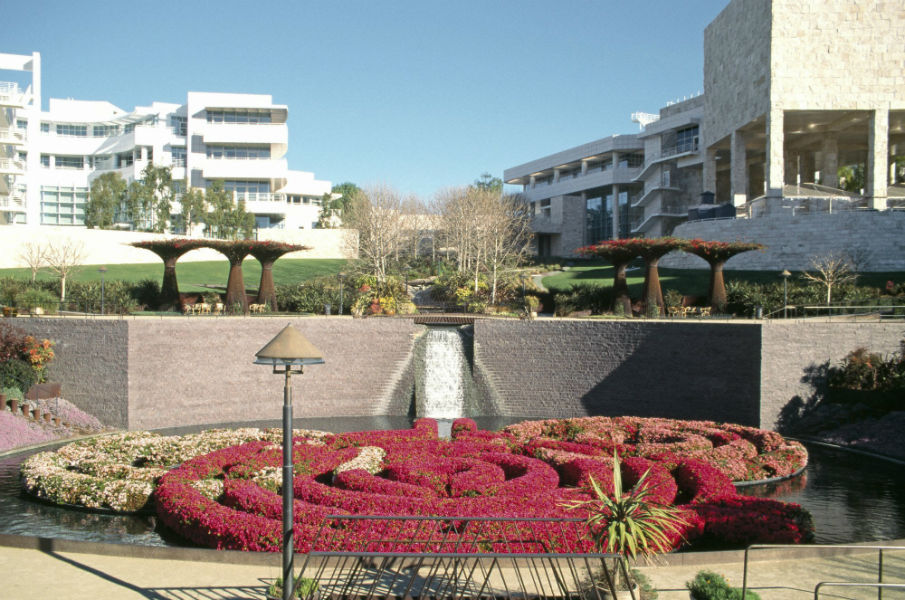 As spring gives way to summer the garden transitions into a riot of color with dahlias and an assortment of warm season annuals that brighten up the garden like so much gilt on parchment. The dahlias will be planted in mid June and will continue through October.
The plants that will be in the exhibit as well as the garden include roses, sweet peas and pomegranate. There are 16 varieties of roses in the garden. Blooming in orange, pink, red and white, these roses can be found in the upper Stream Garden under the sycamores as well as in the Bowl Garden.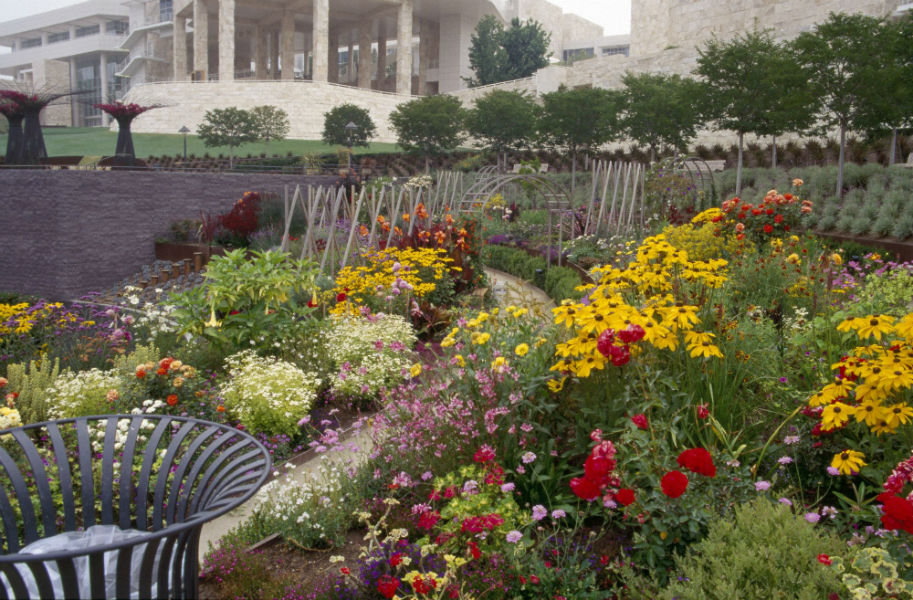 The pomegranates in the exhibit are painted with large fruit and detailed seeds.  The visitor will be able to see the tree and its flowers in the garden blooming bright orange on a dwarf variety that fits with the scale of the garden. These flowers will continue through the summer months.  Fruit will develop toward the end of the summer  season.
The colorful purple and pink sweet peas, with their distinctive fragrance, can be enjoyed on either side of the Bowl Garden.  They grow on trellises that the visitor can walk by with the flowers right at nose level.  Not to be missed!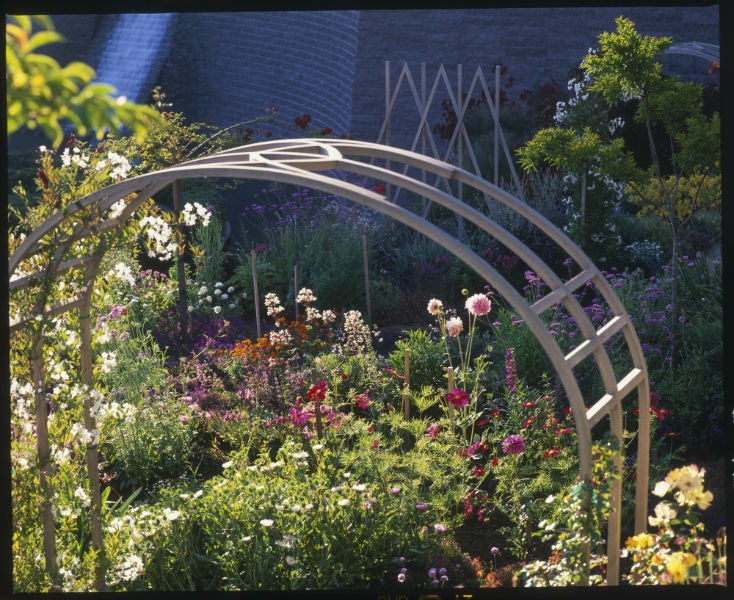 As the summer season progresses the dahlias will erupt into all of their glorious colors and make the Bowl Garden truly a heavenly garden on Earth, as described in the manuscripts on view for the next few months.  Come and Enjoy.
For details about the Gardens of the Renaissance exhibition at the Getty, visit http://news.getty.edu/press-materials/press-releases/gardens-of-the-renaissance.htm
Find additional information about vegetable gardens of the Renaissance (written by Gardenerd's Christy Wilhelmi) at http://blogs.getty.edu/iris/edible-gardening-in-the-renaissance/