You would never know how different honey can taste from hive to hive until you've tasted a few samples side by side. It's astounding, really. The flavor profiles range from grassy to floral to fruity, just like a good wine or chocolate.
This past Sunday, beekeepers from all around submitted their honey for the Honeylove Honey Tasting Competition. There were jars sent from as far away as Nepal and as close by as our backyard. 17 samples in all, and believe me, we all left buzzed.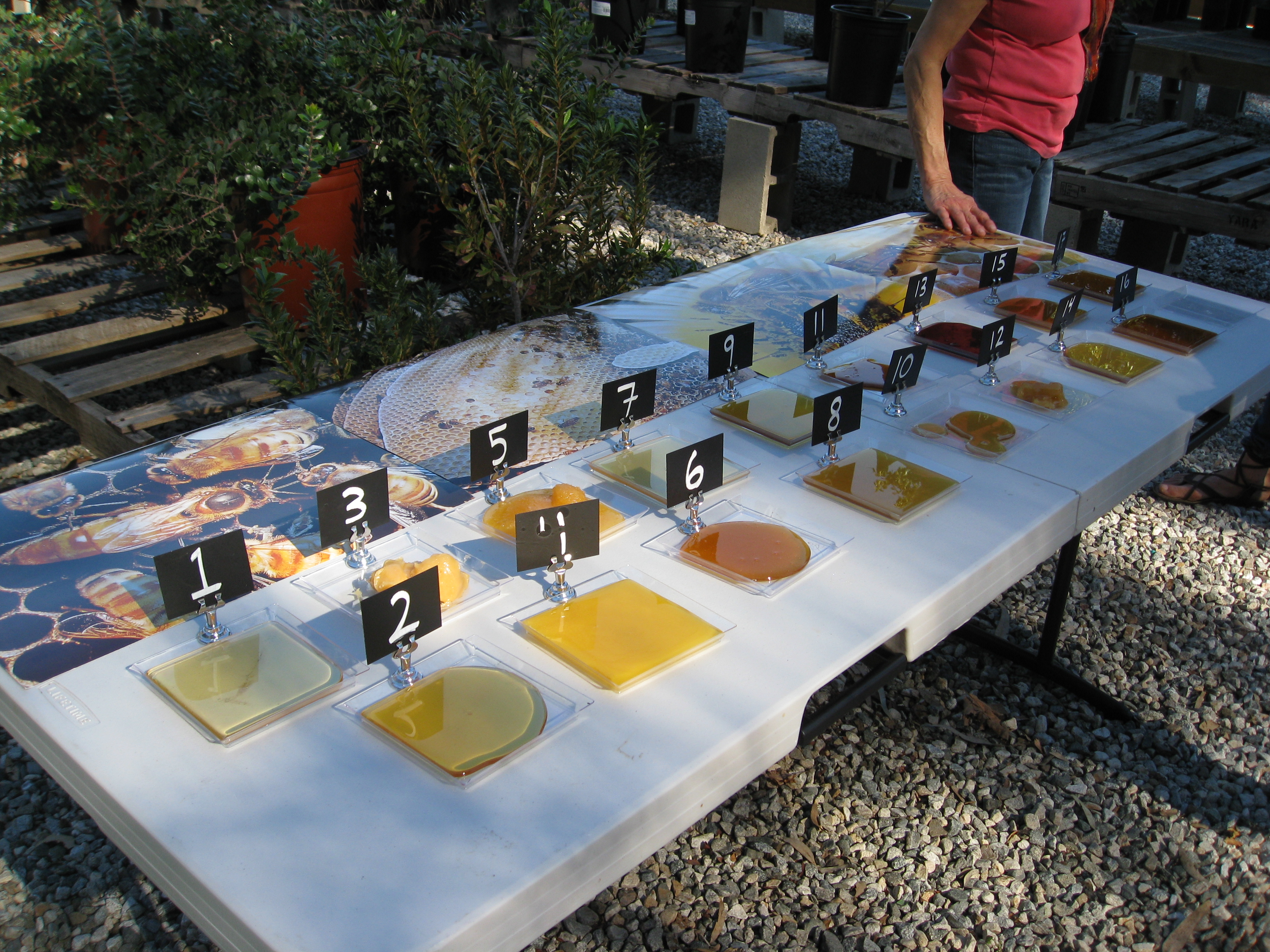 Grow Native Nursery in the Veterans Garden was our host for the honey tasting. Honeylovers were given ballots and a plate for samples.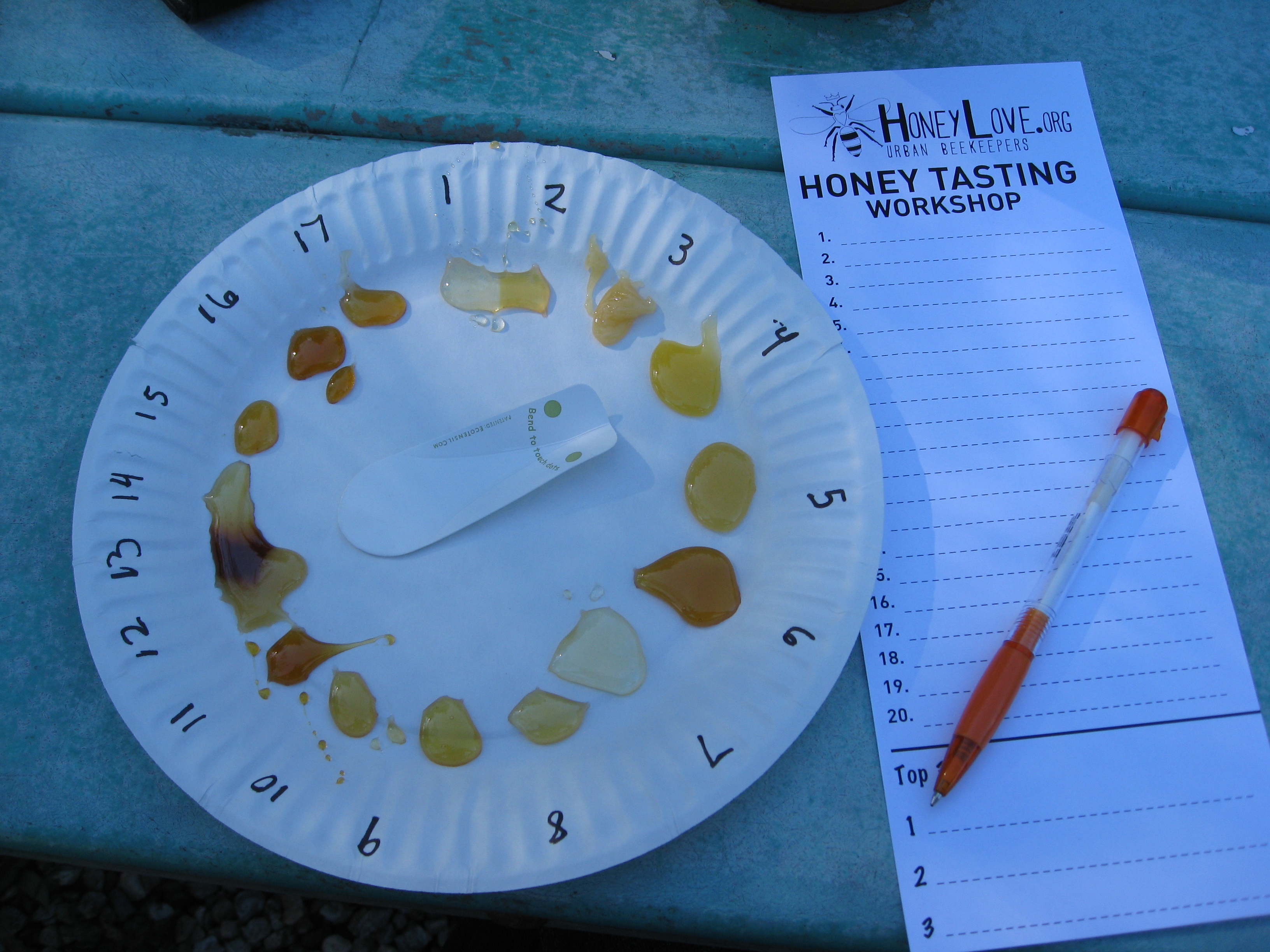 The taste test was blind. No one knew the origin of the samples until the end. Color indicated a difference in flavor. Lighter honeys tended to be more floral whereas darker samples had more caramel and spicy flavors. Some were crystallized (still good, just a little grainy) while others were thin and clear. But these are bees we're talking about. It's anyone's game.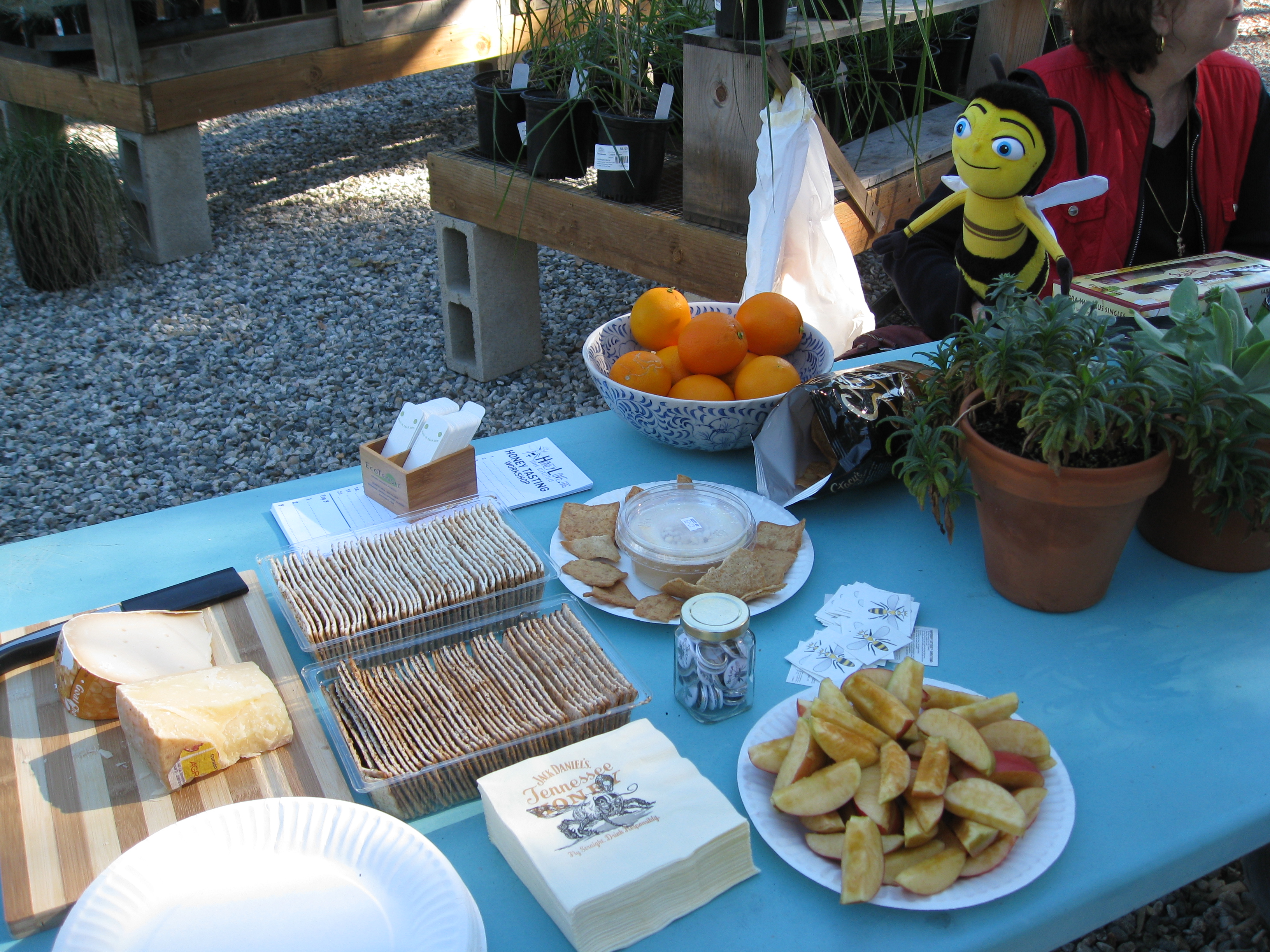 Most people were quiet at first, not remarking on their experiences, just silently tasting each sample. Eventually, though, the crowd began sharing their favorites. "Oh, wow, #7 is amazing!" or "I can't figure out what #13 taste like." "Barn, it tastes like barn."
Ballots trickled in and before the winners were revealed, jars were placed next to samples so we could see where each sample came from.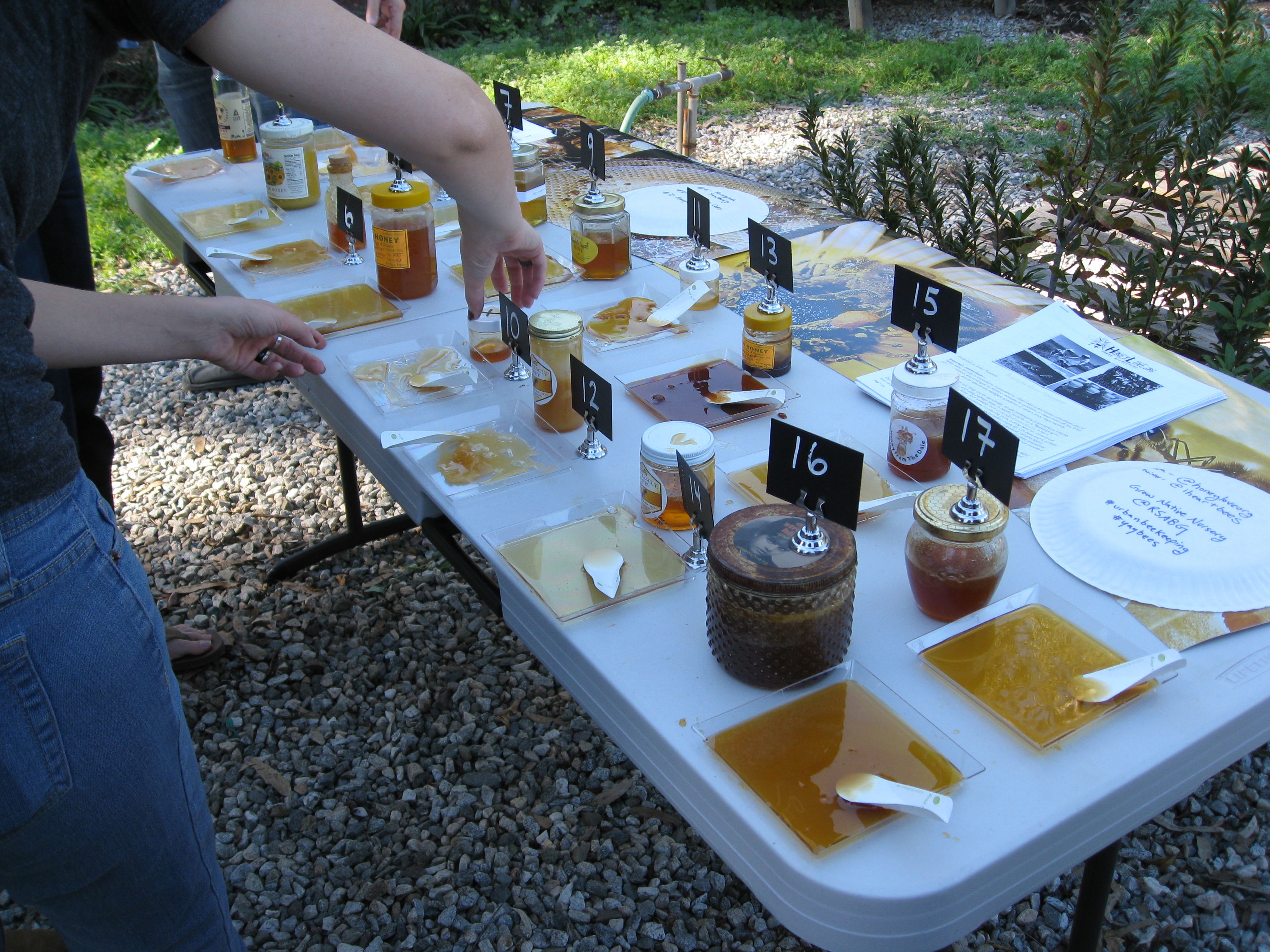 First place was a tie between #7, a light cinnamon-tinged honey from Colorado, and #16, a local beekeeper who calls her business One Strong Hive. Deep caramel flavors made this one a winner. She also makes solid perfume infused with honey, which she brought to share in honey comb-shaped boxes.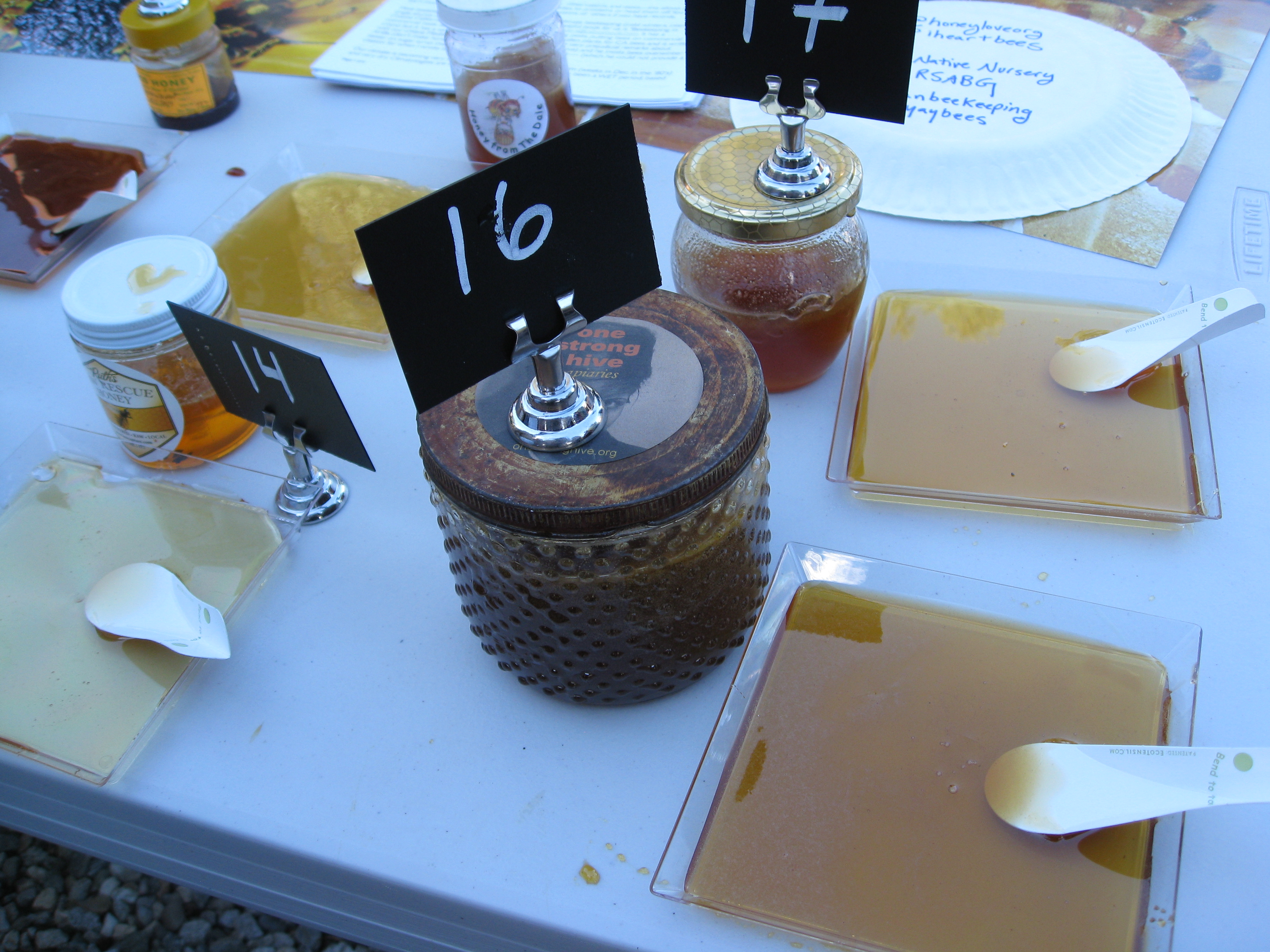 #7 came from Backyard Bee Hive in Aurora, Co. We wish we could figure out how the bees imparted cinnamon in this honey. It was truly amazing.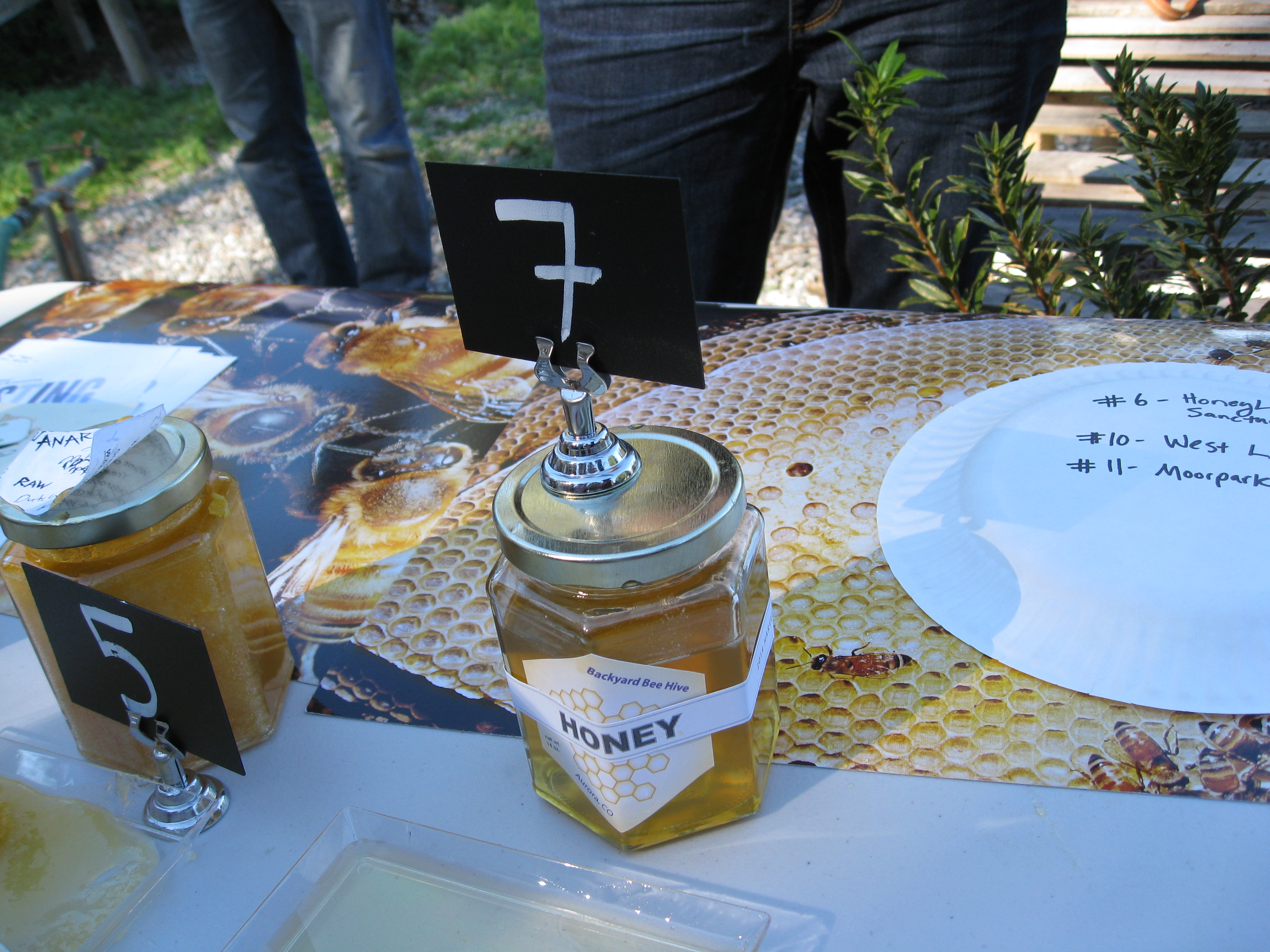 Second place was #4, D'arbo sunflower honey with caramel flavors. Third place was a tie between #3: Harry Stein's buttery whipped honey (a local Mar Vista Farmers' Market vendor who lives in the San Fernando Valley) and #5: Sam Comfort's honey from Anarchy Apiaries in New York, with strong orange blossom and banana flavors.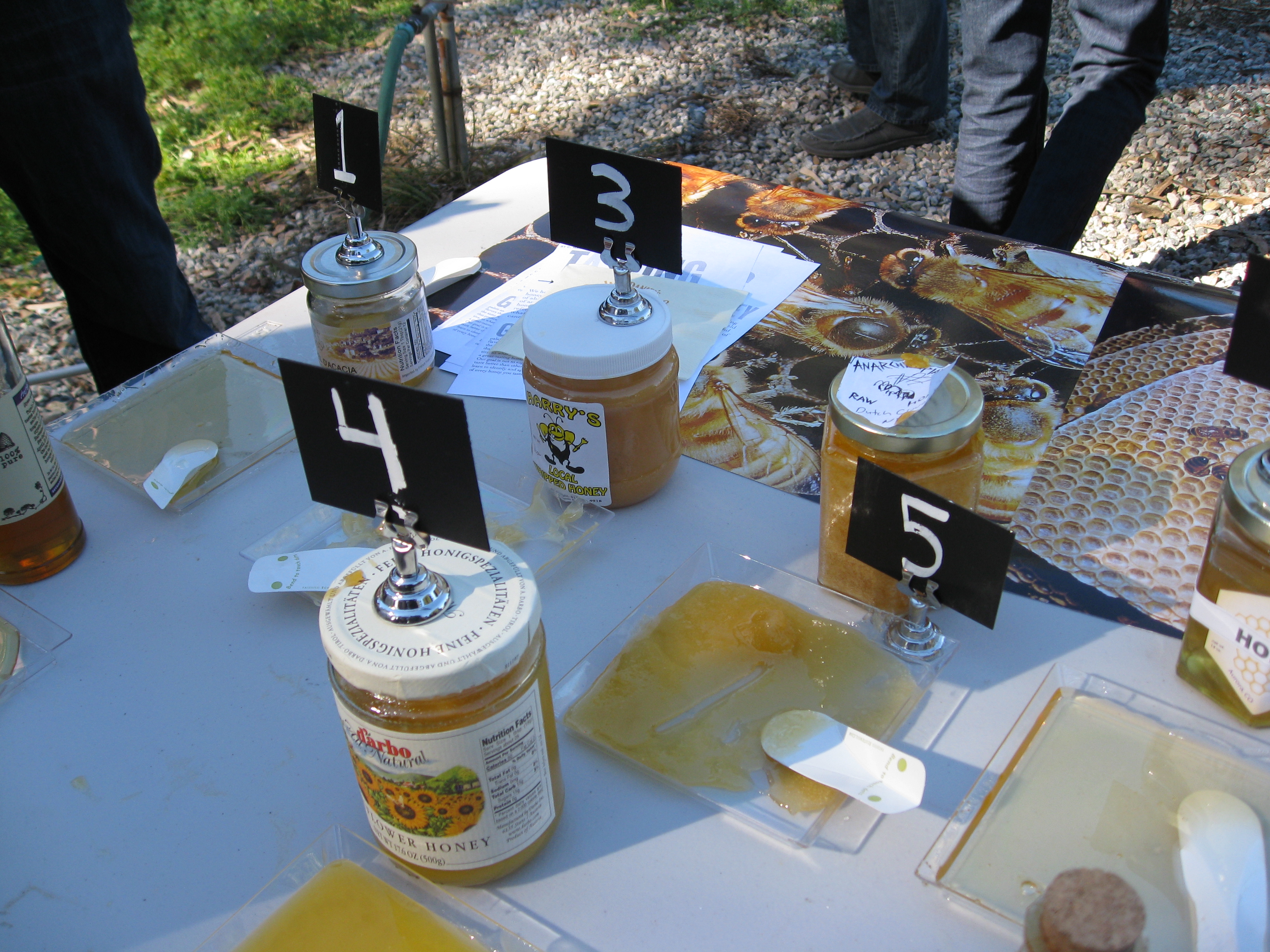 It was exciting to see where all the different honeys came from, and to be reminded once again that bees are incredible creatures, all working to produce something unique in the world.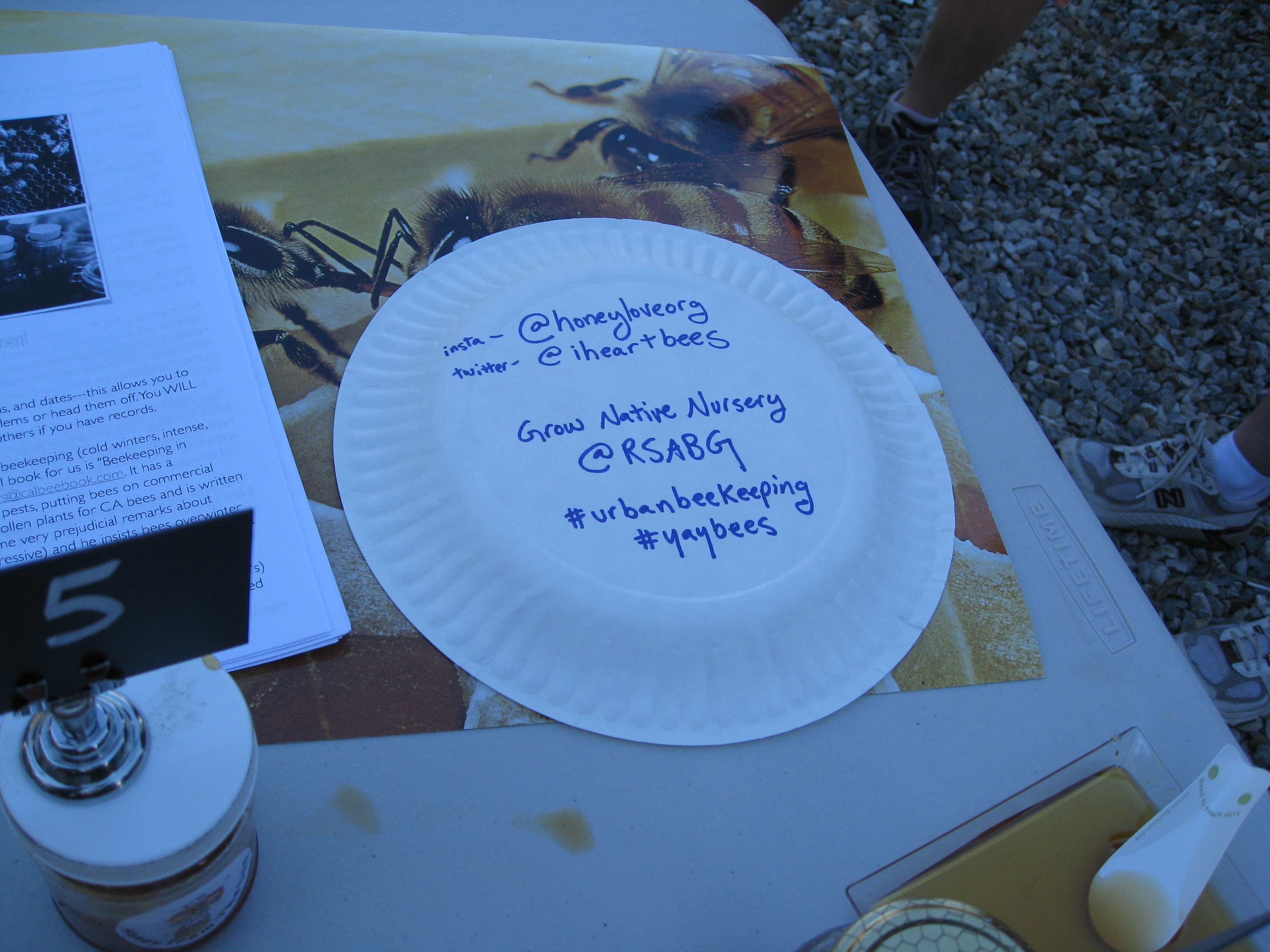 Yay bees!