Over the weekend, I was in Northern California and visited Filoli Estate and Gardens. Before I take you on a tour of this glorious place, here's a little background:
Filoli is a vibrant landscape of the Bay Area, situated on the unceded ancestral lands of the Ramaytush Ohlone, in Woodside, California. The estate boasts 654 acres of beauty nestled along the slopes of California's coastal range. Originally built as a private residence in 1917, Filoli was opened to the public in 1975 as a 501(c)(3) nonprofit organization and site of the National Trust for Historic Preservation. The property is considered one of the finest remaining country estates of the 20th century, featuring a 54,000+ square-foot Georgian revival-style mansion, 16 acres of exquisite English Renaissance gardens, a 6.8-acre Gentleman's Orchard, and hundreds of acres of Natural Lands with 5 distinct ecosystems and a 1-mile Estate Trail.

from the website
They were celebrating Pride Month by decking out the mansion with rainbow colors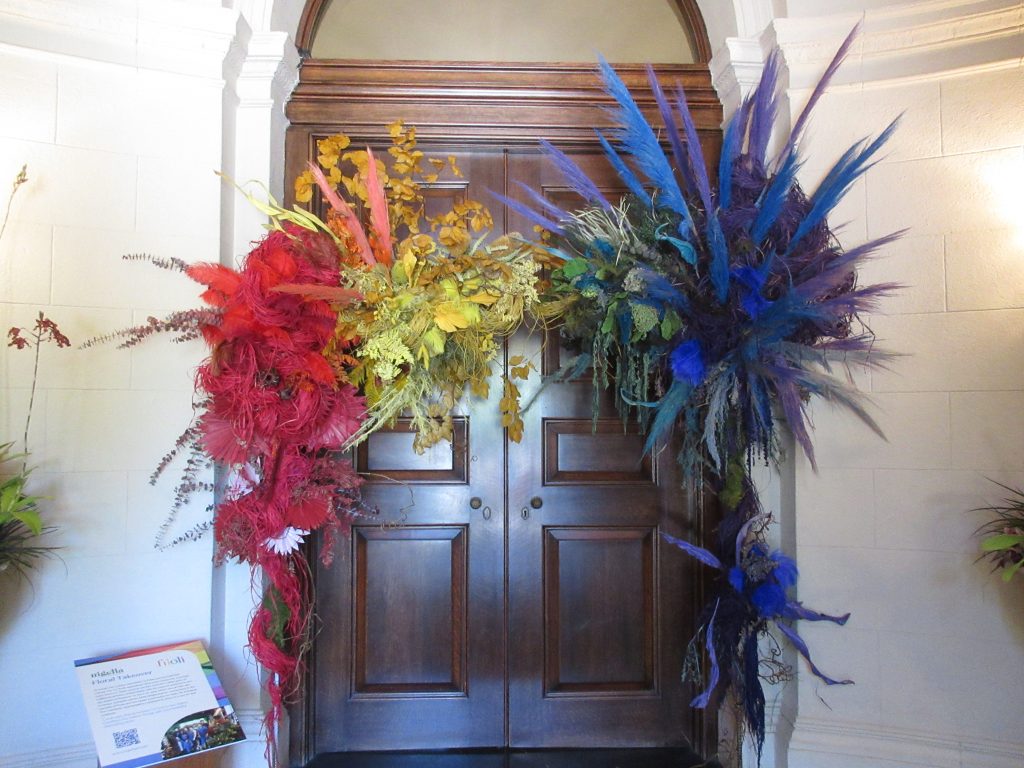 The house was impressive with its high ceilings and chandeliers, but we were there to see the gardens. We knew we were in for a treat when we saw goats eating down the brush (for fire control) at the entrance to the property.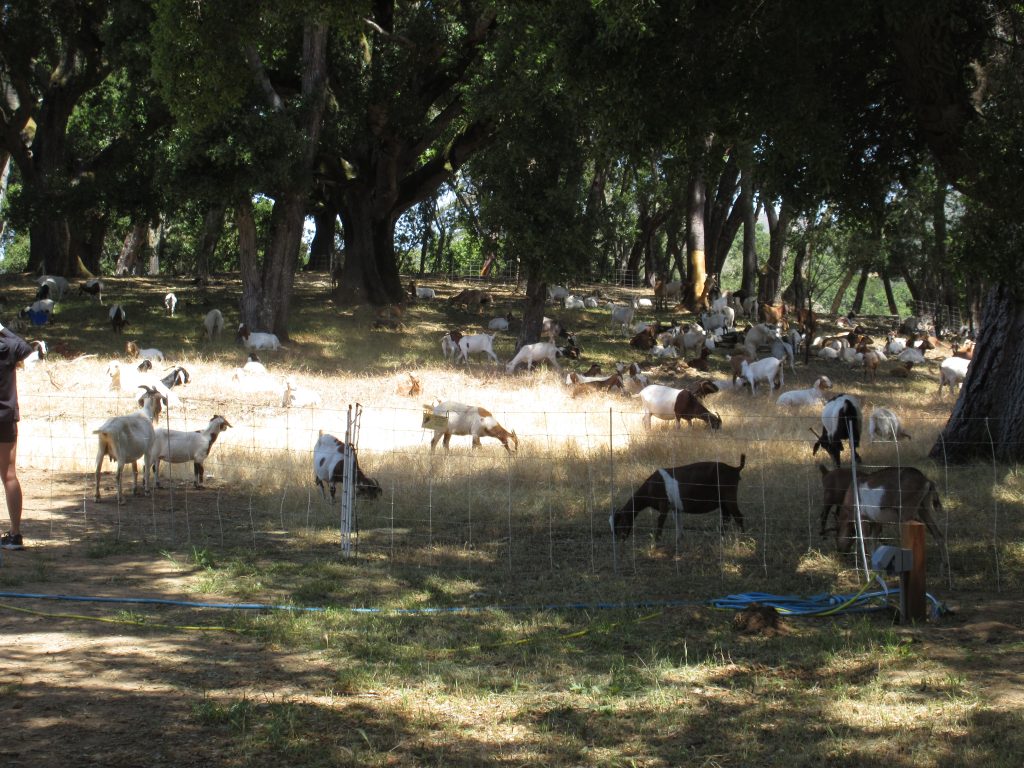 Our journey began in the manicured walled gardens, where you can imagine Gatsby-style parties once occurred here. An olive orchard to the left is currently being restored to its former glory after years of drought stress.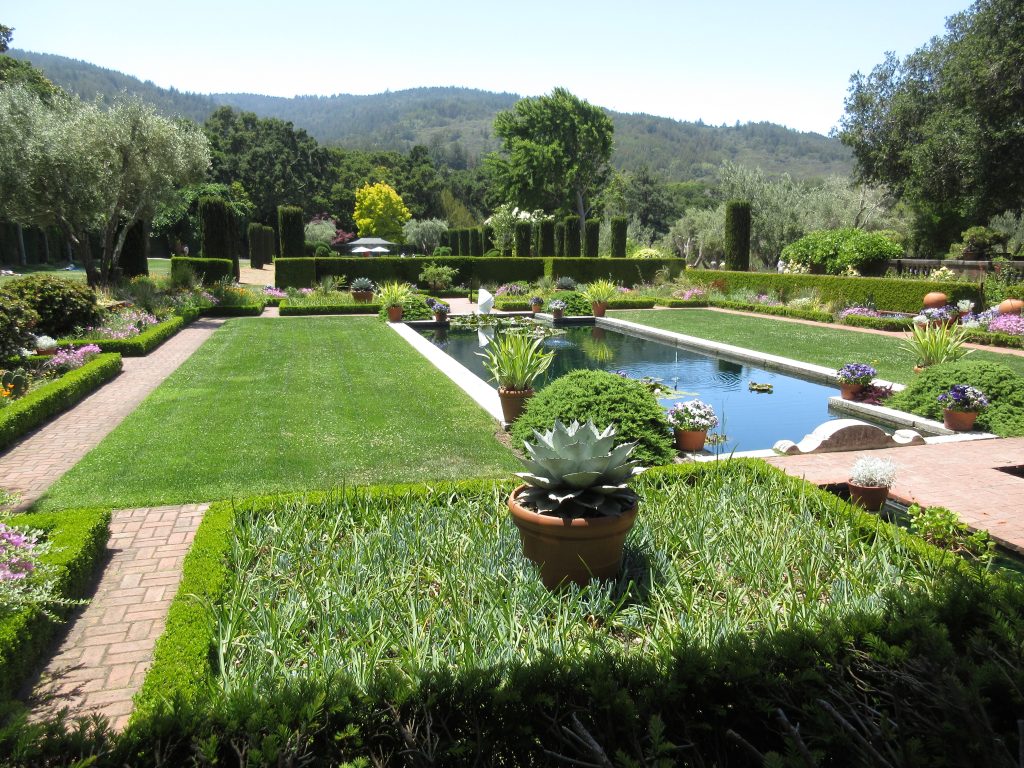 Next we walked through a rose-covered arch into the rose garden. Fragrance filled the air where colors abound.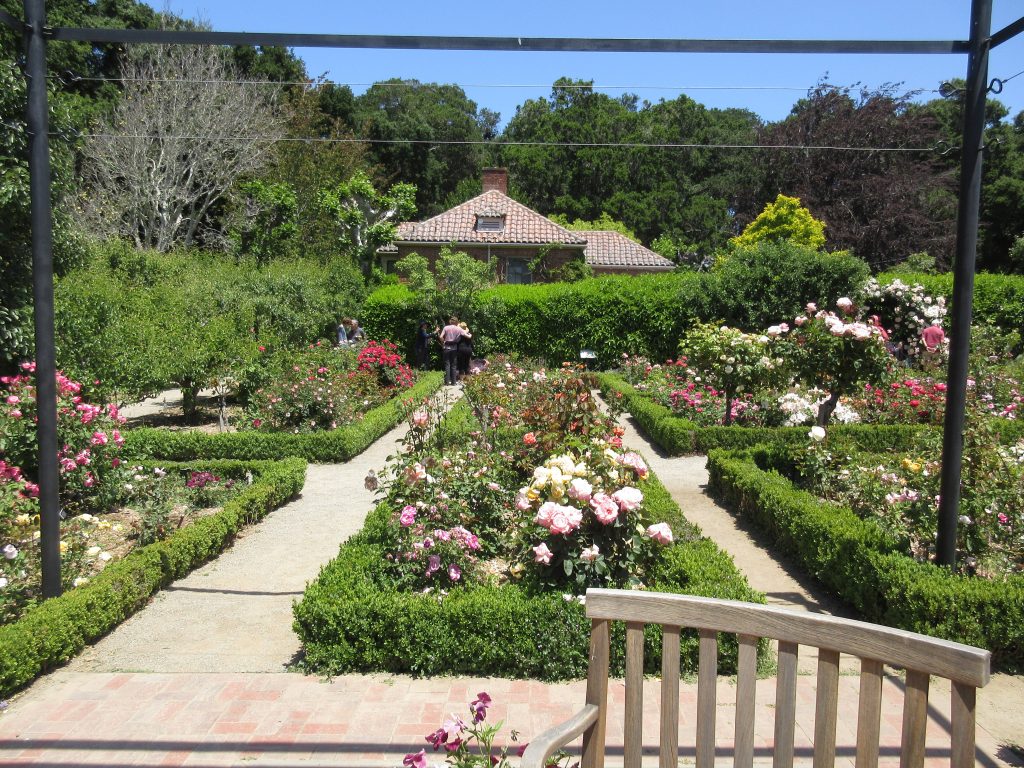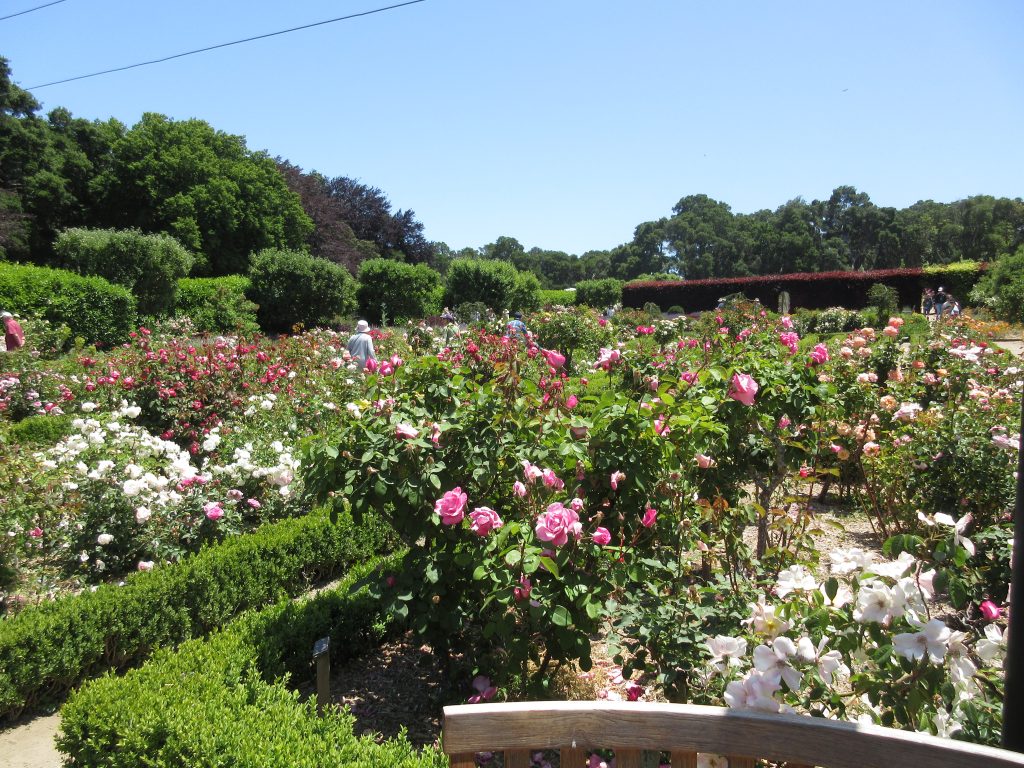 Next the cutting garden, with lavender and other fragrant blossoms, seemed to go on forever. A sun dial on a pedestal draws the eye down the path.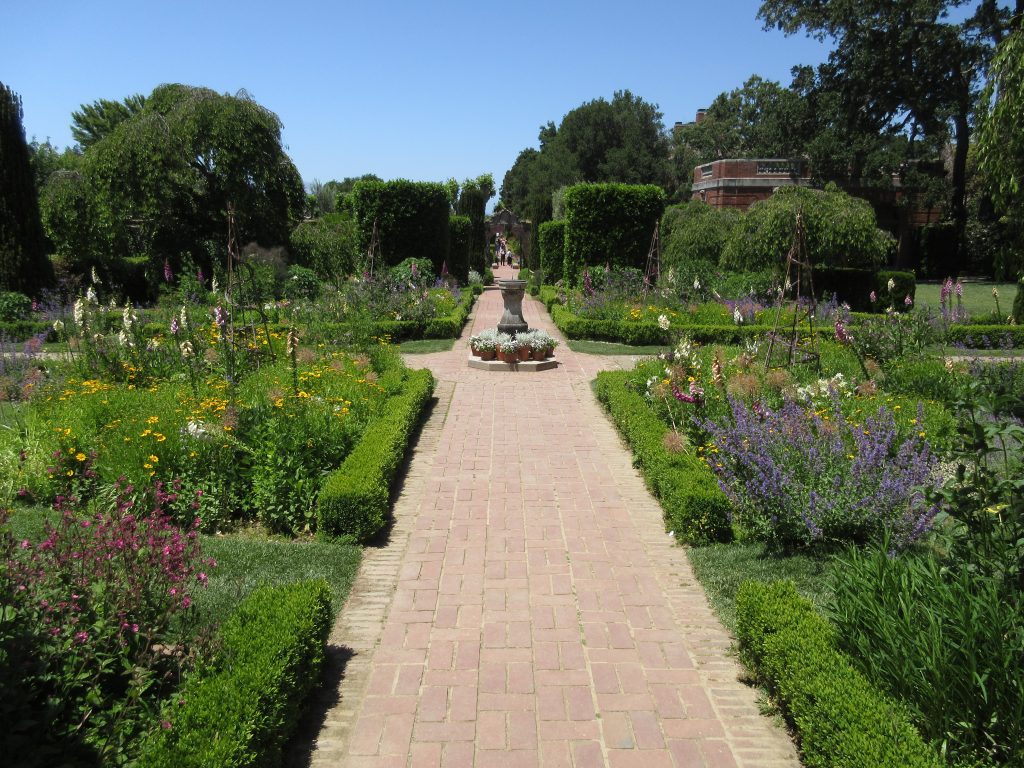 But let's face it. We were there for the vegetables. The edible garden was through another iron gate, surrounded by hedges on all sides.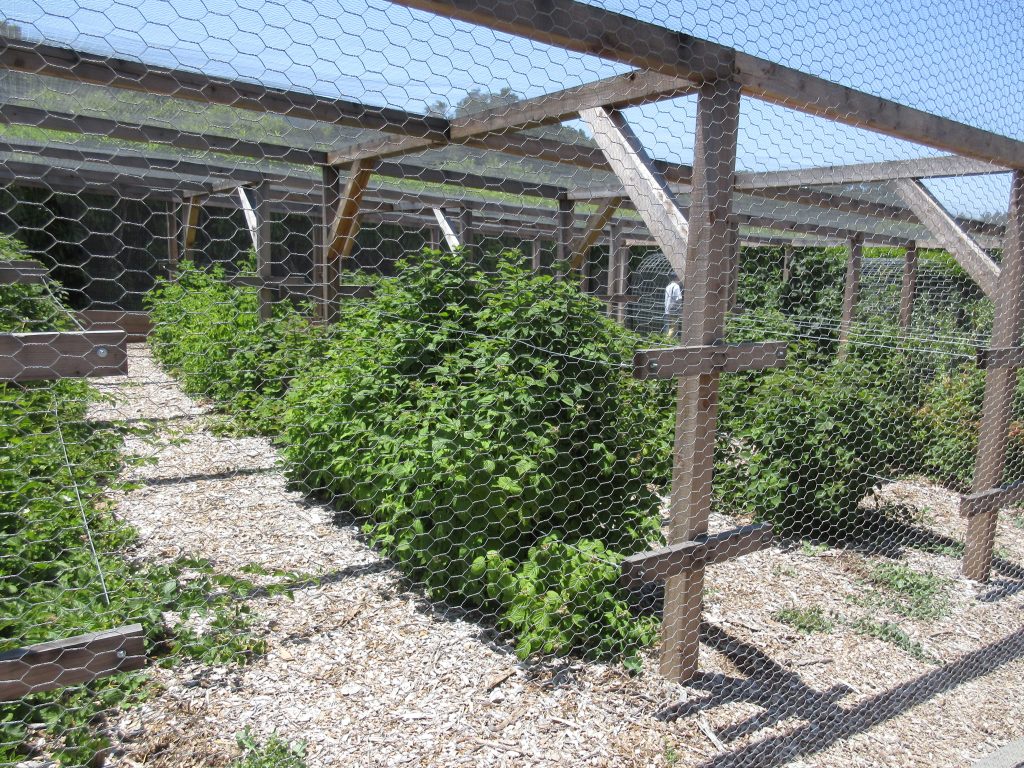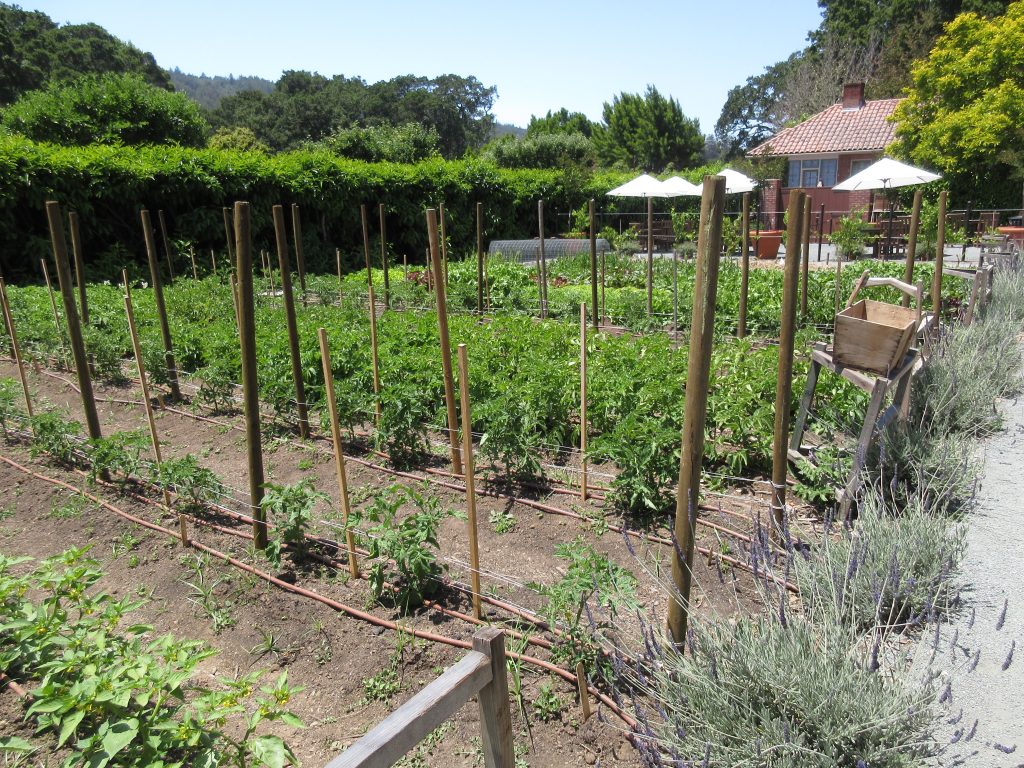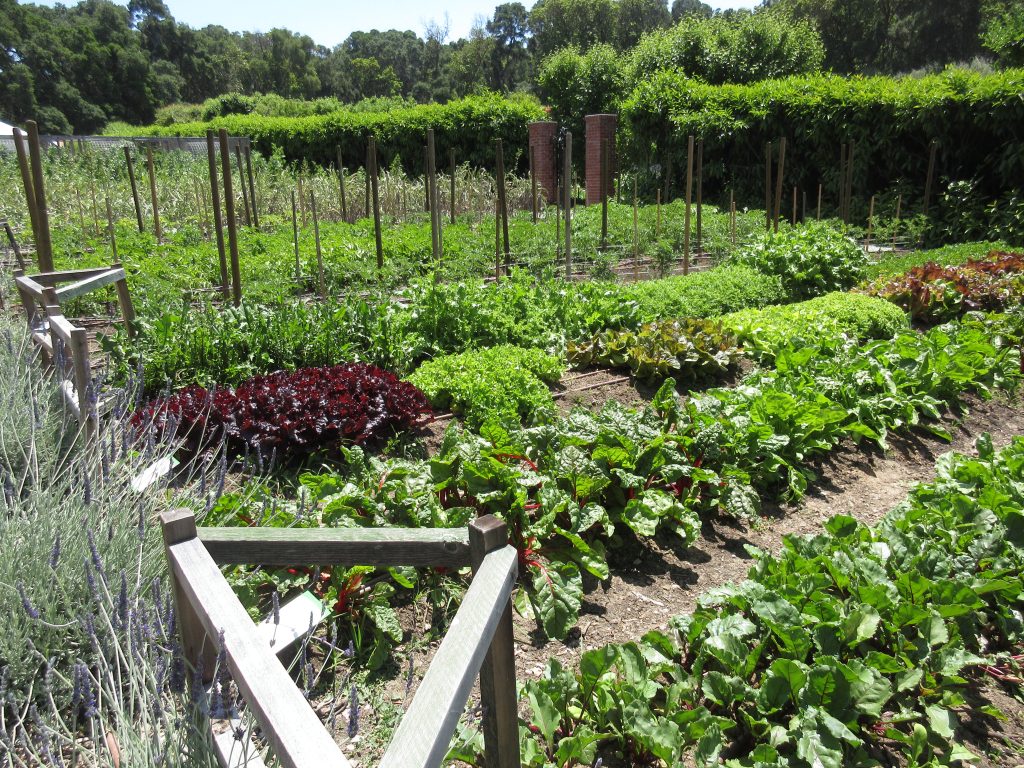 The last stop on our journey was, of course, the gift shop. Garden-themed delights await you there.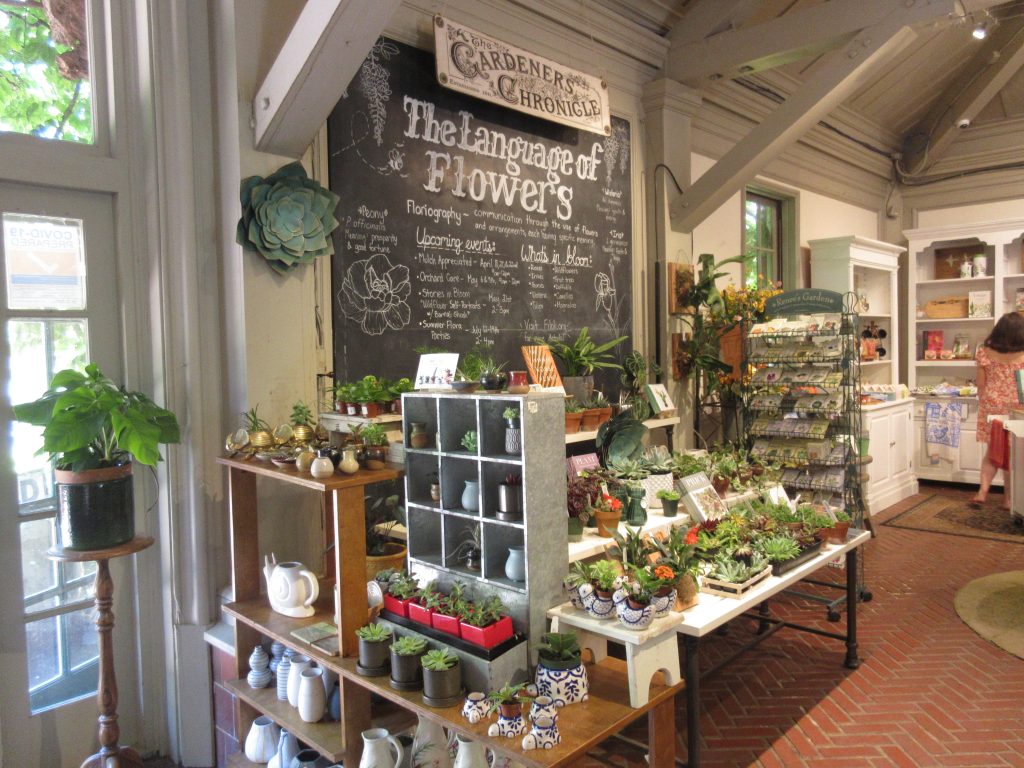 Learn more about Filoli and plan a visit when you are in Woodside, California (near Palo Alto and Silicone Valley). We spent a couple hours but could easily have taken more time to enjoy this beautiful estate and all its glory.