On a recent whirlwind visit to Italy, we found a winery garden at Il Dominio di Bagnoli in Padua (Padova). Just outside the Venice (Venezia) area, on our way to Florence, we stopped for a catered lunch and tour of the gardens.
Let me set the scene. It's June. 90 degrees F (32.2 C), and there's not a cloud in the sky. But the eye candy I'm about to share makes strolling through vineyards and the elaborate grounds of this estate worthwhile.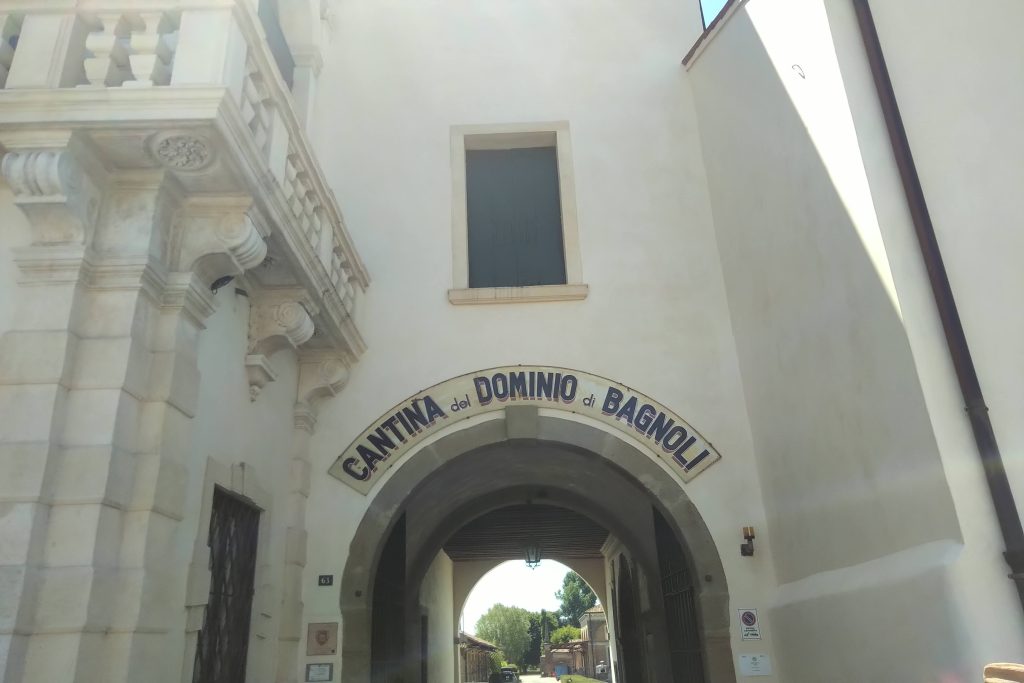 We staggered through the shaded arches of the winery for brief reprieve from the baking summer sun. Once refreshed, our guide led us to the estate grounds.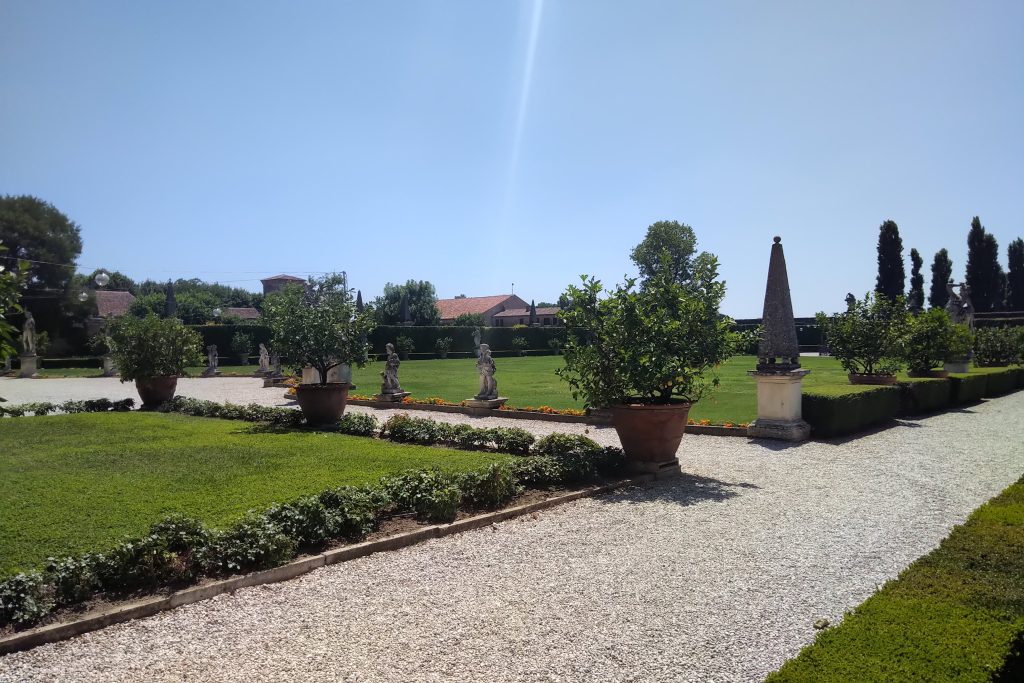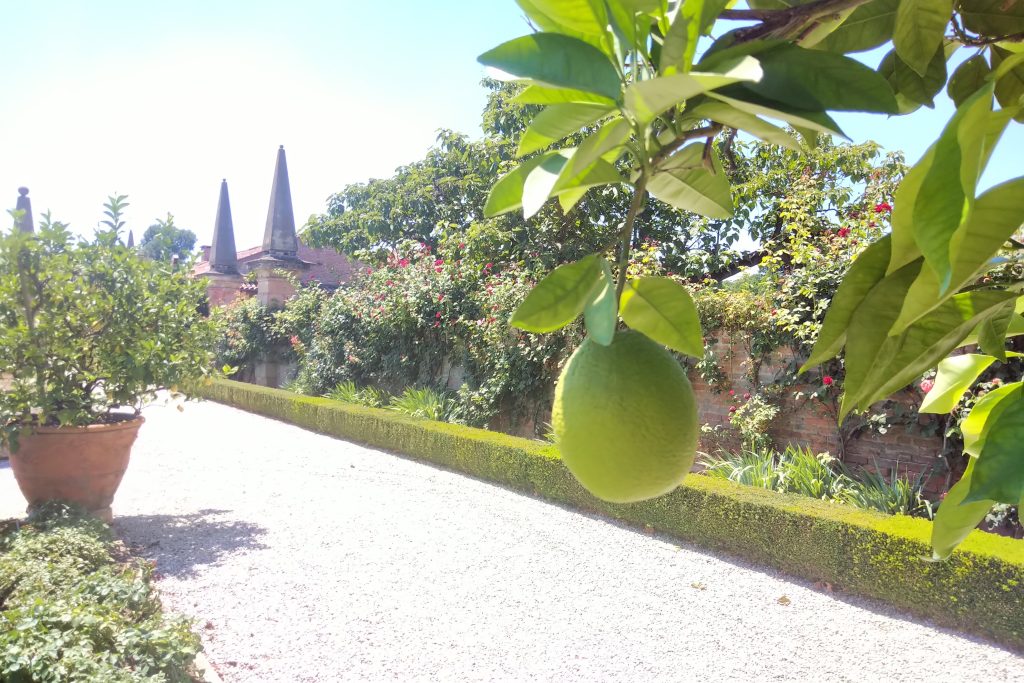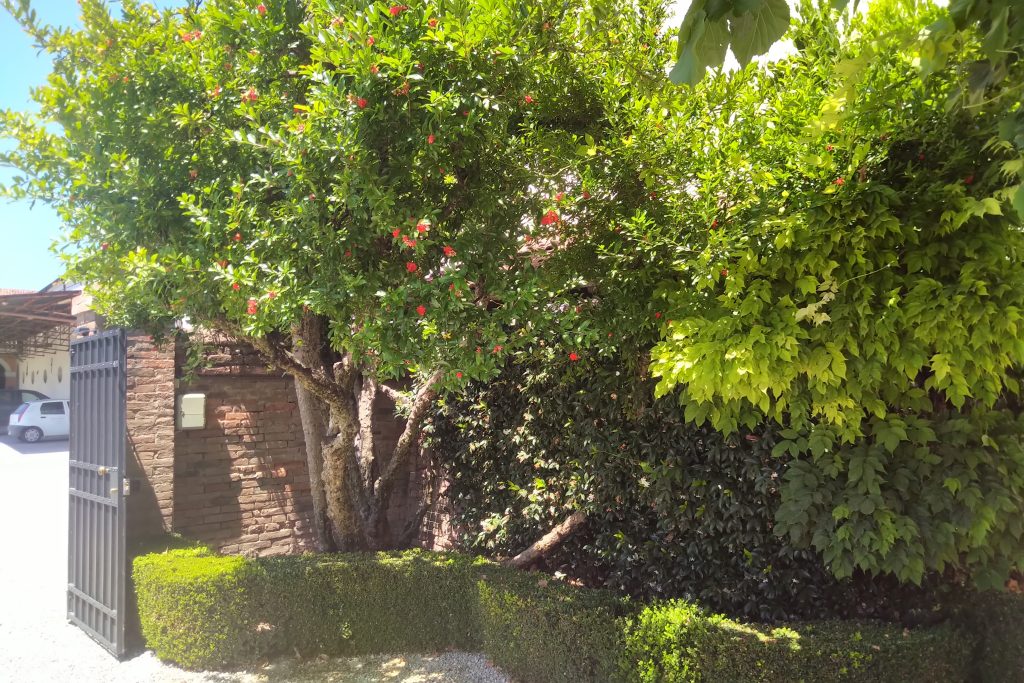 Then we took a rest under a line of linden trees. I was so impressed by their vibrant leaves and thick canopy. The temperature dropped 10 degrees in their shade.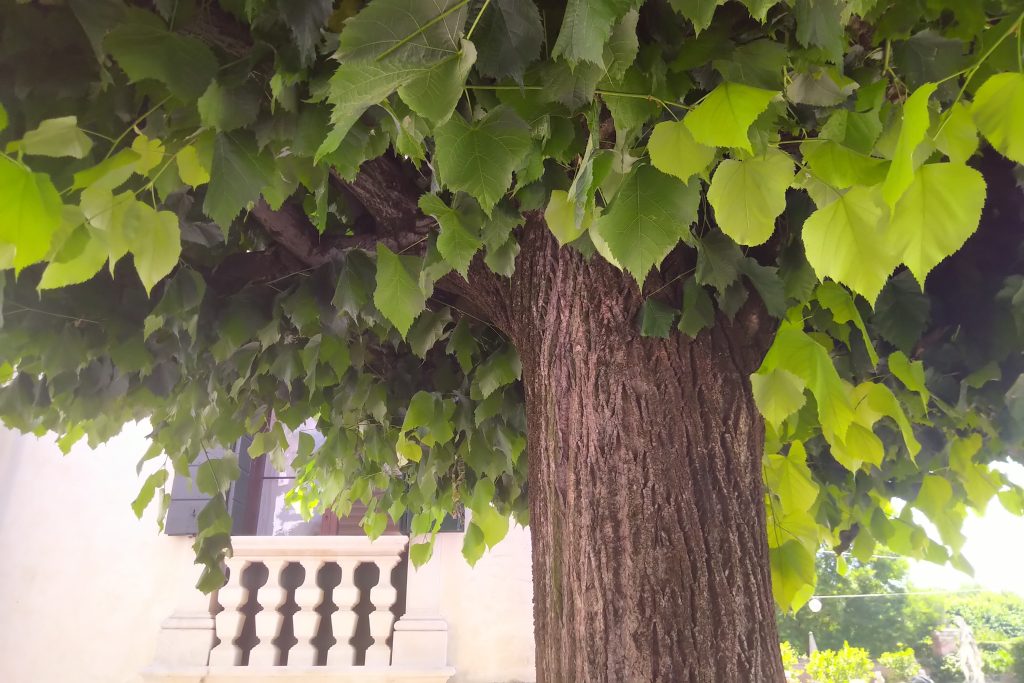 To the Vineyard!
We wandered through a huge wrought iron gate toward the expanse of grapevines next.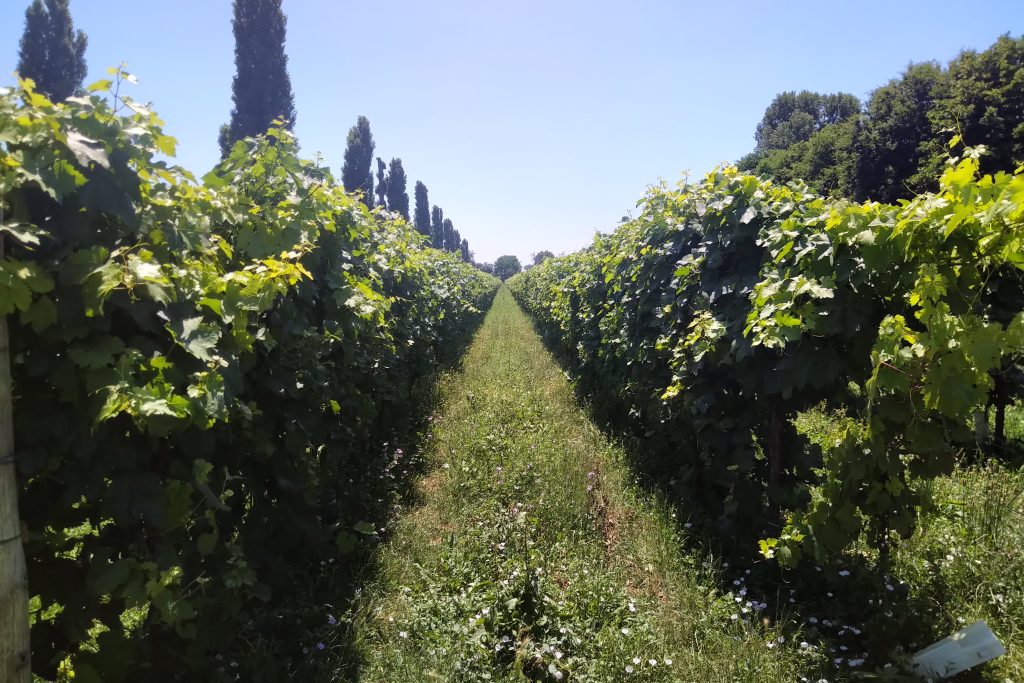 But I saw something shiny that distracted me…a vegetable garden! Hidden behind the gate, inside a 6-ft wide hedge enclosure, I found this: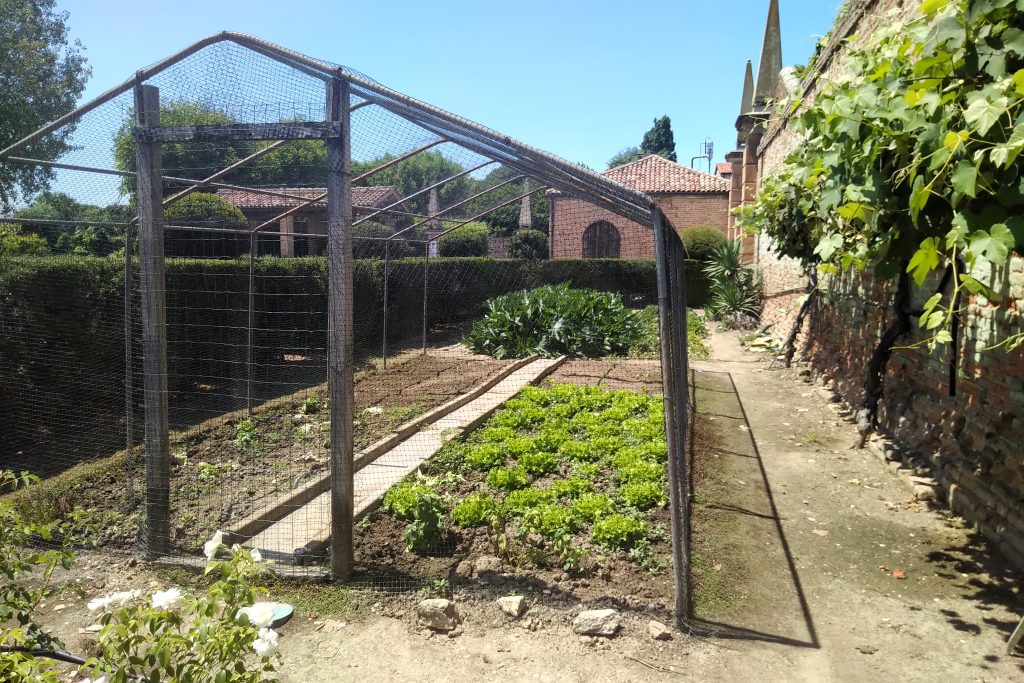 A recently harvested garden, still had lettuces, pepper plants, zucchini (beyond the structure), and grapevine growing on the wall. They also grew gooseberries (reminding me that this is northern Italy) near the entrance.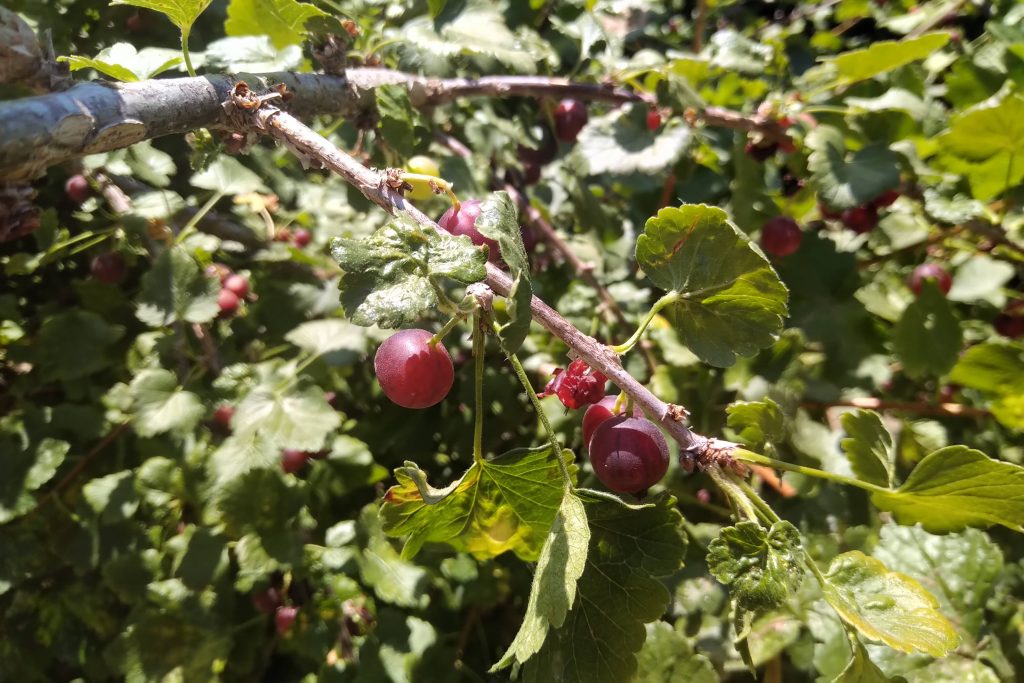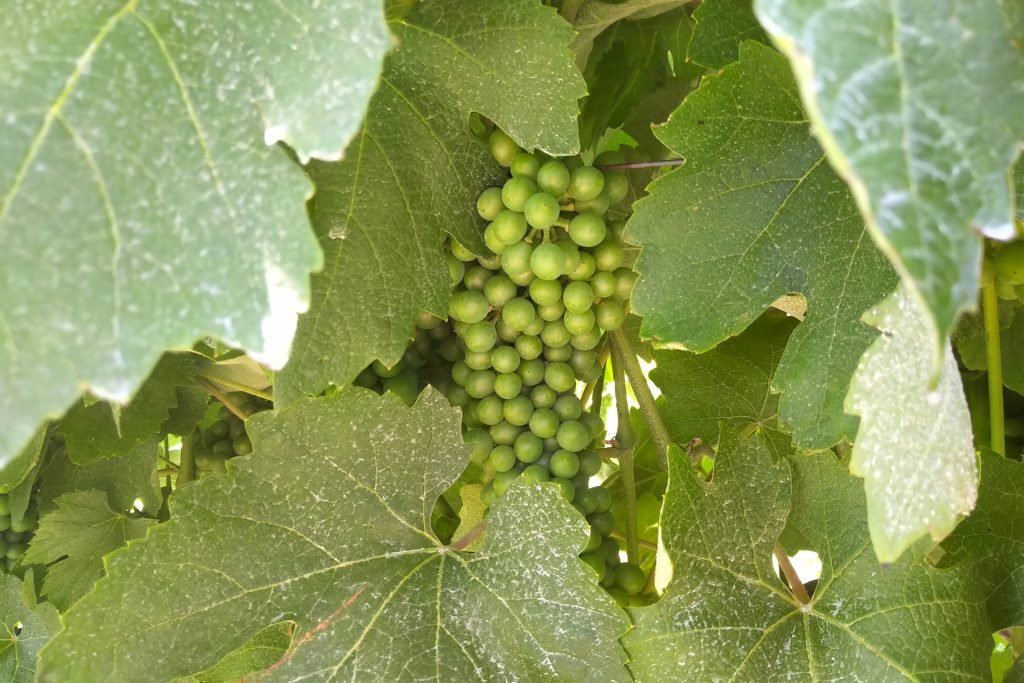 After rejoining the group, I noticed that rose bushes sat at the head of each row of grapevines in the vineyard. This is a classic trick for catching powdery mildew early. Roses show signs of disease before grapes and other crops, so the roses are a sentinel in the vineyard. If farmers see powdery mildew on the roses, they know to treat the grapevines (organically) before it develops there.
A LOT of Walking
On this trip, we did a lot of walking. At least 11K steps per day. It was important to bring the right shoes. A nifty company called Fitville sent me a couple pairs to try out, and I brought them with me on this trip to Italy. Risky, I know, taking new shoes on a European trip. But they worked out great.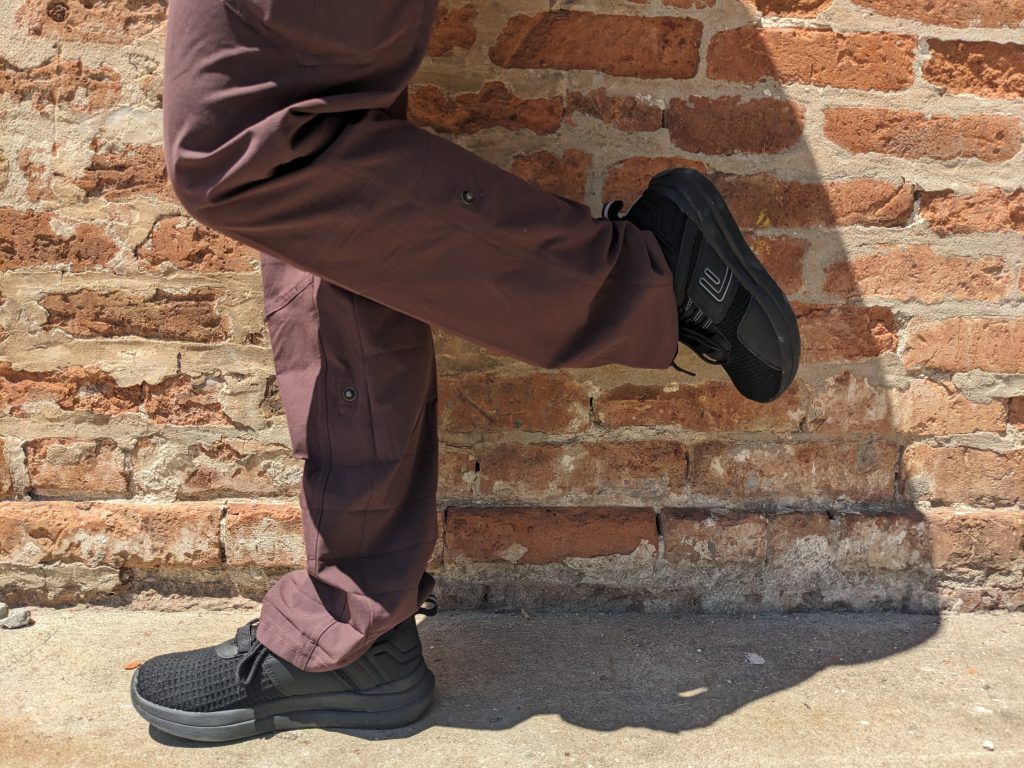 At the winery, as we snacked on "gnocchi fritti"– little fried balls of dough that were insanely delicious — I modeled my shoes against the ancient bricks of Dominio di Bagnoli. These Fitville Fresh Core running shoes made walking all day easy. They were comfortable and neutral (black goes with everything). And I have been gardening in them every day since we got back.
Fitville also sent me a pair of sandals, which were great on the really hot days.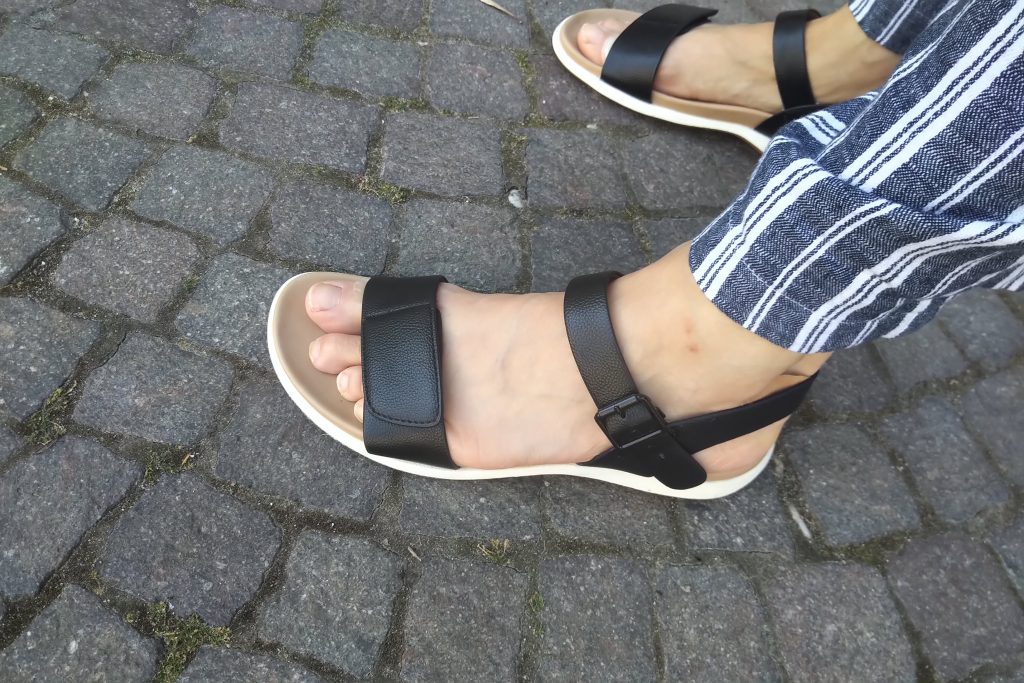 The Queenly Sandals were stable and secure (I have a trick ankle) on cobblestone streets, easy on and off (they have a cool hook so you don't have to unbuckle the strap), and worked well with any outfit I wore. I confess, I didn't have time to break in my winterized feet ahead of time, so my tender toes and heels needed extra cushioning on hot days. But the shoes served me well.
Special Offer: Fitville is offering a special discount for gardenerds. Use this link to browse shoes, and type in the discount code: GD30 at checkout for 30% off your order. They specialize in wide sizes and troublesome feet (hello bunions/planter fasciitus/neuropathy).
Okay, back to the winery tour…
As we headed back for lunch, I noticed an unusual lemon. It has a neck and very pointed end. It had no tag, and our tour guide didn't know what type it was. My research is leading me toward either an Amalfi, Lisbon, or Genoa type, but the neck rules a couple of those out. Got any ideas? Post in the comments below. I wonder if they would taste as good as Meyer lemons in this Purple Basil Lemonade. I did not smuggle any home…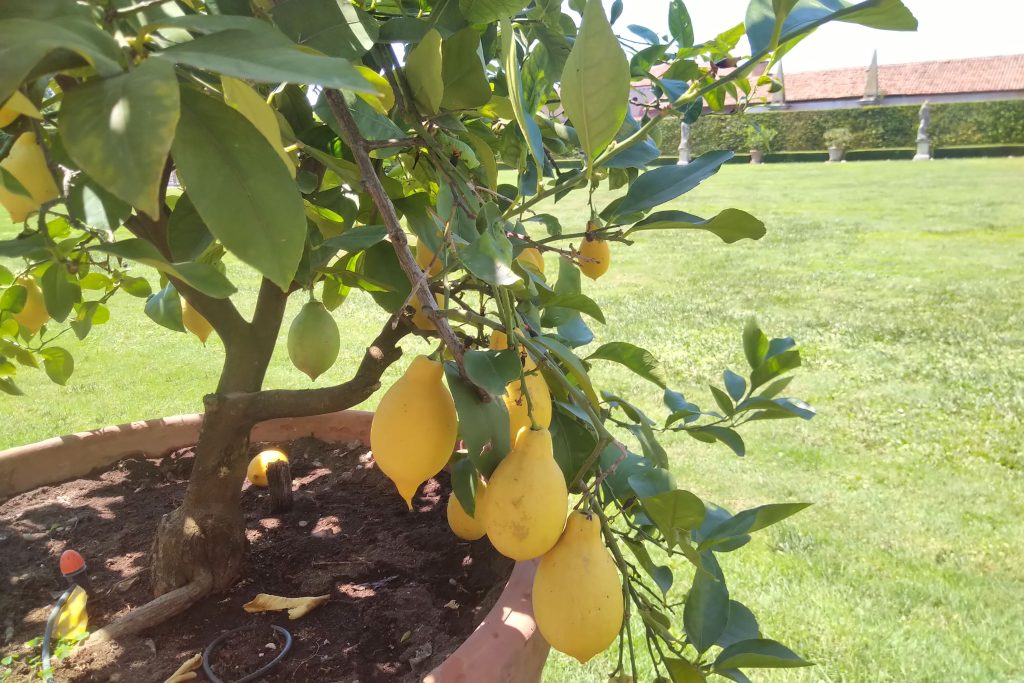 And our winery garden tour took us past the chicken coop. They kept different breeds of chickens in separate runs, including this one: regional Moroseta hens. Their black skin and floofy heads make them a prized breed in northern Italy.
The winery also grows carnaroli rice, which I brought home for making risotto. Carnaroli is a more traditional rice than arborio.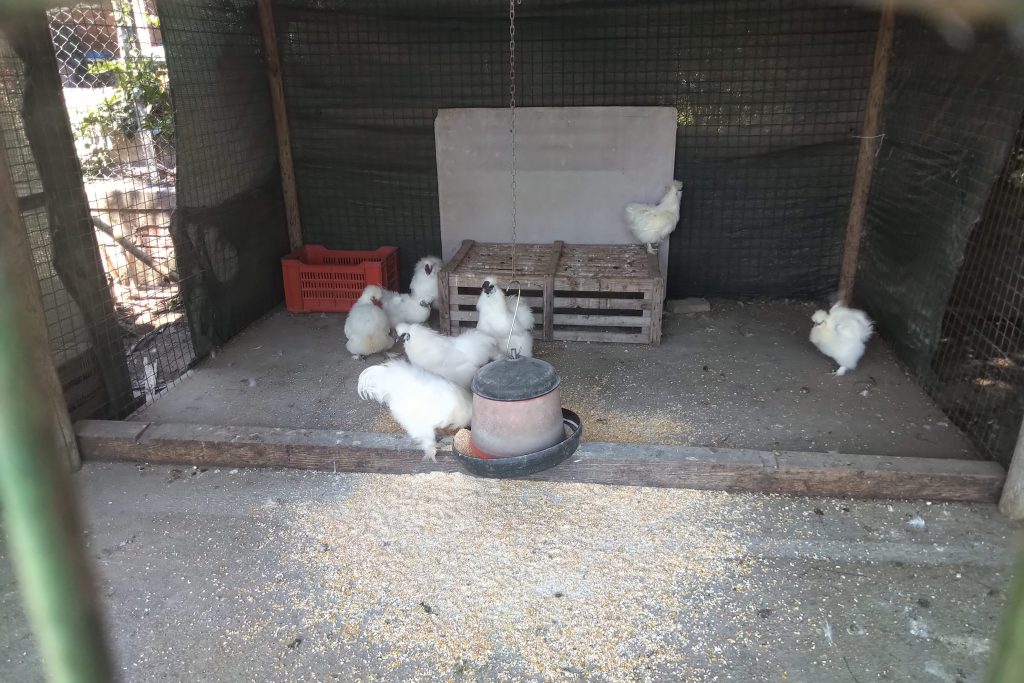 Finally we entered the cellar for a cool catered lunch. Long wooden tables stretched the length of the wine cellar, with large casks on either side.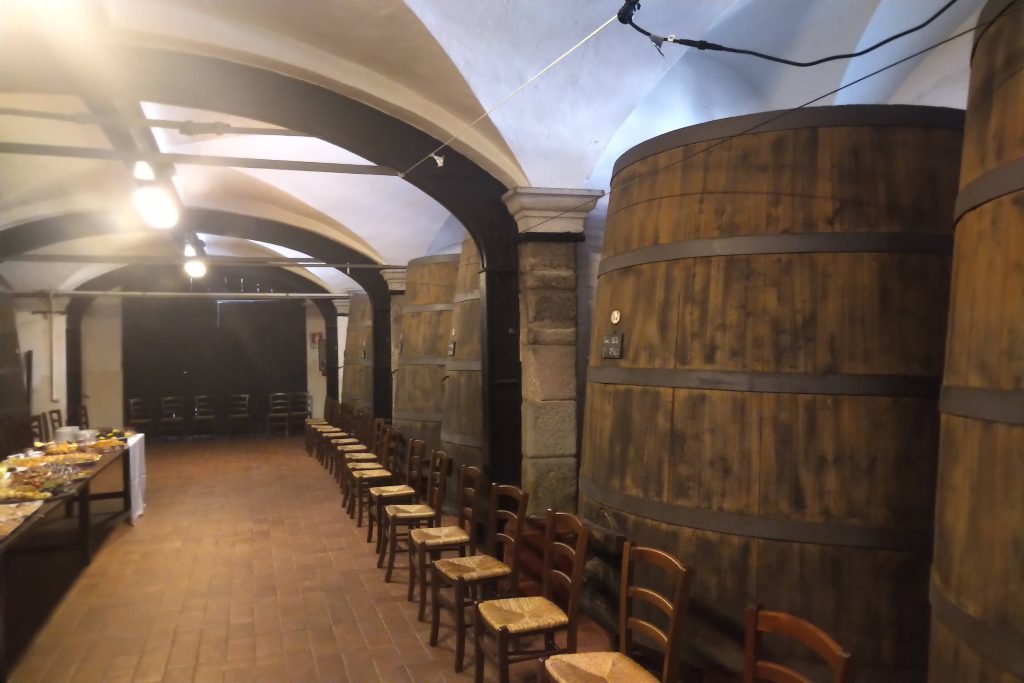 Our winery garden tour left us feeling well fed and cared for. We gobbled down as many gnocchi fritti as possible. Perhaps a future blog post will feature how to make them…Just sayin'.
Be sure to check out Il Dominio di Bagnoli winery and Fitville shoes (and use the discount code GD30) for more info about each of them.