With the recent release of Al Gore's The Inconvenient Sequel, and the recent news of America's exit from the Paris Climate Accord, it seems appropriate to focus on what we can do to reduce our carbon footprint once again. While companies like Tesla tackle the automobile industry and fossil fuel dependency, we gardeners and farmers can hone in on soil carbon sequestration.
I had the pleasure of sitting 1 row away from Al Gore during an interview after a screening of the new film a few weeks ago. He was inspiring, to say the least.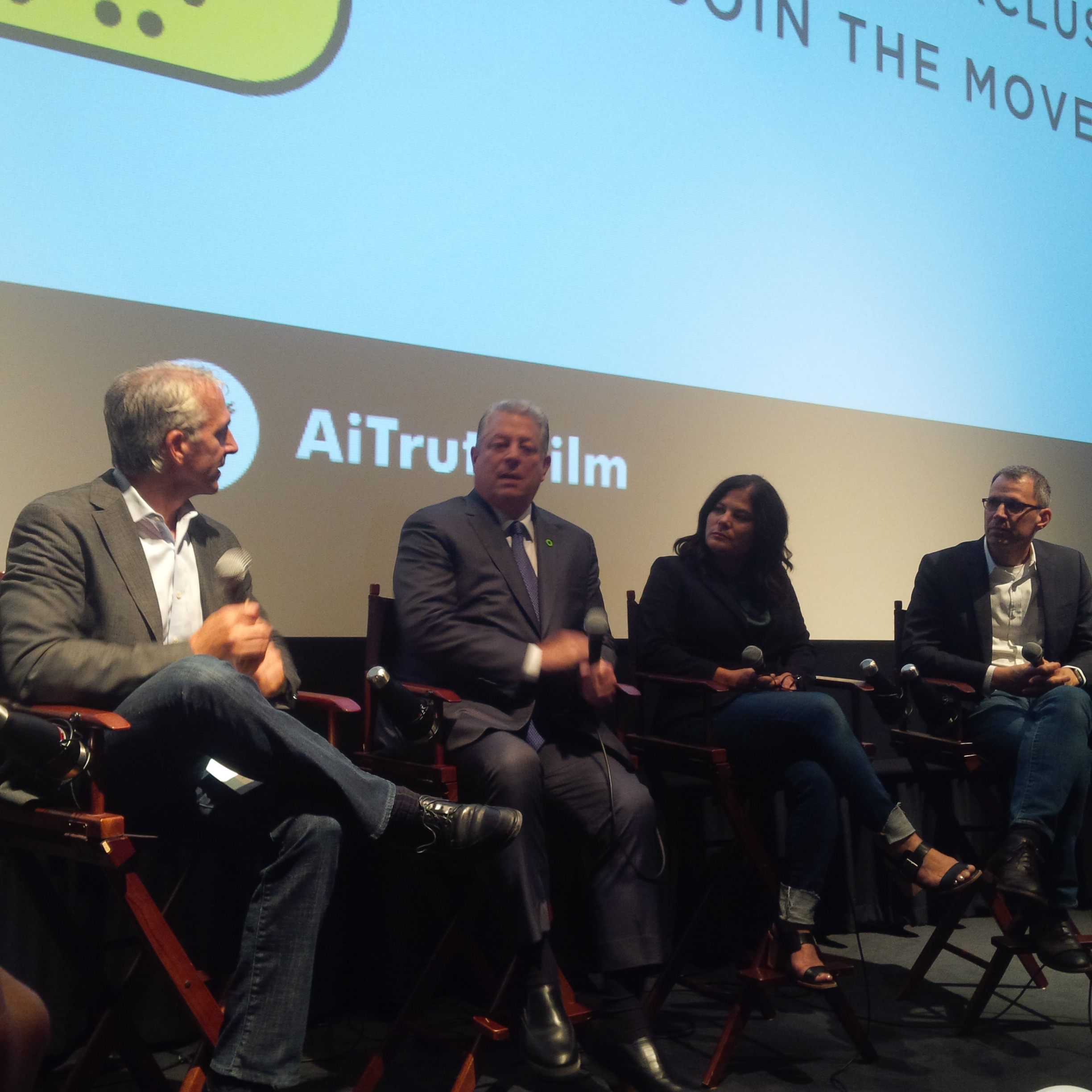 I'm sure I've shared this before, but it bears repeating:
According to a white paper by Jack Kittredge, policy director of the Northeast Organic Farming Association/Massachusetts chapter, "Scientists estimate that since the industrial revolution land clearing and cultivation for agriculture have released 136 Gt of carbon from the world's soil." He calculate that with the regenerative farming practices, we can put it all back. You read me right, we can put it back.

Practices like stewarding the soil food web (stop using chemicals to feed plants and use organic mater to feed soil microbes instead), using no-till methods, and growing continuous groundcovers (or using mulch), all help build up soil carbon. They all help plants pull carbon out of the atmosphere and lock it into soils.
According to Kittredge's calculations, even with below-average soil carbon sequestration rates, if every acre of farmable land and pasture on the planet converted to regenerative practices, we could sequester enough carbon in our soil to reverse climate change in 5 years.
Let's say that again in Kittredge's own words:
"…let's do some back-of-the-envelope calculations about the potential of agriculture to restore 106.25 Gt of carbon to the soil. The FAO [Food & Agriculture Organization of the United Nations] says there are 8.3 billion acres of grasslands on the globe and 3.8 billion acres of cropland. If everyone were willing to use carbon-building practices on those acres annually the grasslands, at an average of 2.6 tons per acre, could restore 21.6 Gt and the croplands, at an average of 0.55 tons per acre, could restore 2.1 Gt. This gives us a total of 23.7 gigatons per year. Since we are interested in restoring 106.25 Gt, that means we could do it in under 5 years!"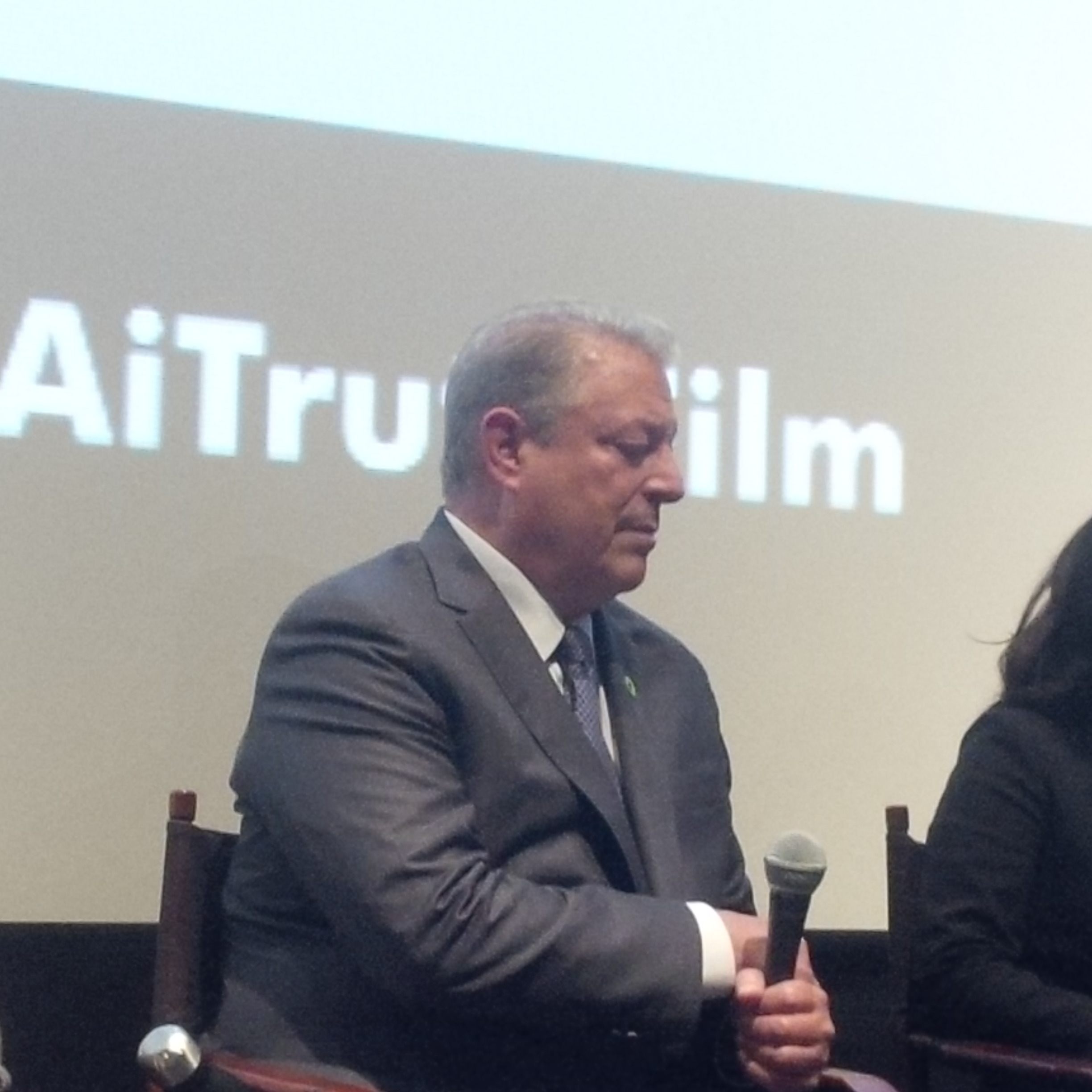 How to be inconvenient
So how can we support this process?
At the Market
We vote with our dollars. We can seek out produce from farms that use regenerative practices. We can buy animal protein that is raised on sustainably managed pasture.
At Home
We can switch our own gardens and livestock lands to no-till, regenerative practices. We can share the information with our friends and neighbors to do the same. It's might be inconvenient, but it might not.
We can support organizations like CalCAN, whose mission is to make more resources available to California farmers to achieve a widespread transition to on-farm practices that deliver climate and other environmental and health benefits. Since much of the country's food is grown in California, that's a good place to start.
And there's more
We can reduce or stop the number of convenience items we bring in our lives. Anything "disposable" is convenient. Plastic is convenient. Electricity is convenient (solar is becoming more convenient, and that's a good thing). Make the inconvenient choice to bring your own produce bags to the market, your own containers for take out, your own mug to the coffee shop. Compost your food waste, grow native plants. The list goes on and on. Let's be inconvenient together. Find out more ways to #BeInconvenient here.