I had never been to Provence.  Dreams of sweeping hills of vineyards and lavender fields had always lead me there in my mind, but never in reality.  This summer, after a tour of Ireland, my husband and I decided to extend our stay and see Provence and all its wonders.  The first stop on our tour of the gardens of France is Tarascon.
At a friend's recommendation, we utilized France's Gites de France system of bed and breakfasts to find a reasonably priced place to stay, and boy did we score: a 17th century monastery overlooking this little city's cathedral, now inhabited by an antique dealer – Yvette – all her antiques, a beautiful topiary courtyard, and one amazing rooftop view.  We kept saying, "Where's the catch?"  Only the catch never showed up.
Our room was painted in trompe-l'oeil and this is the view out the window.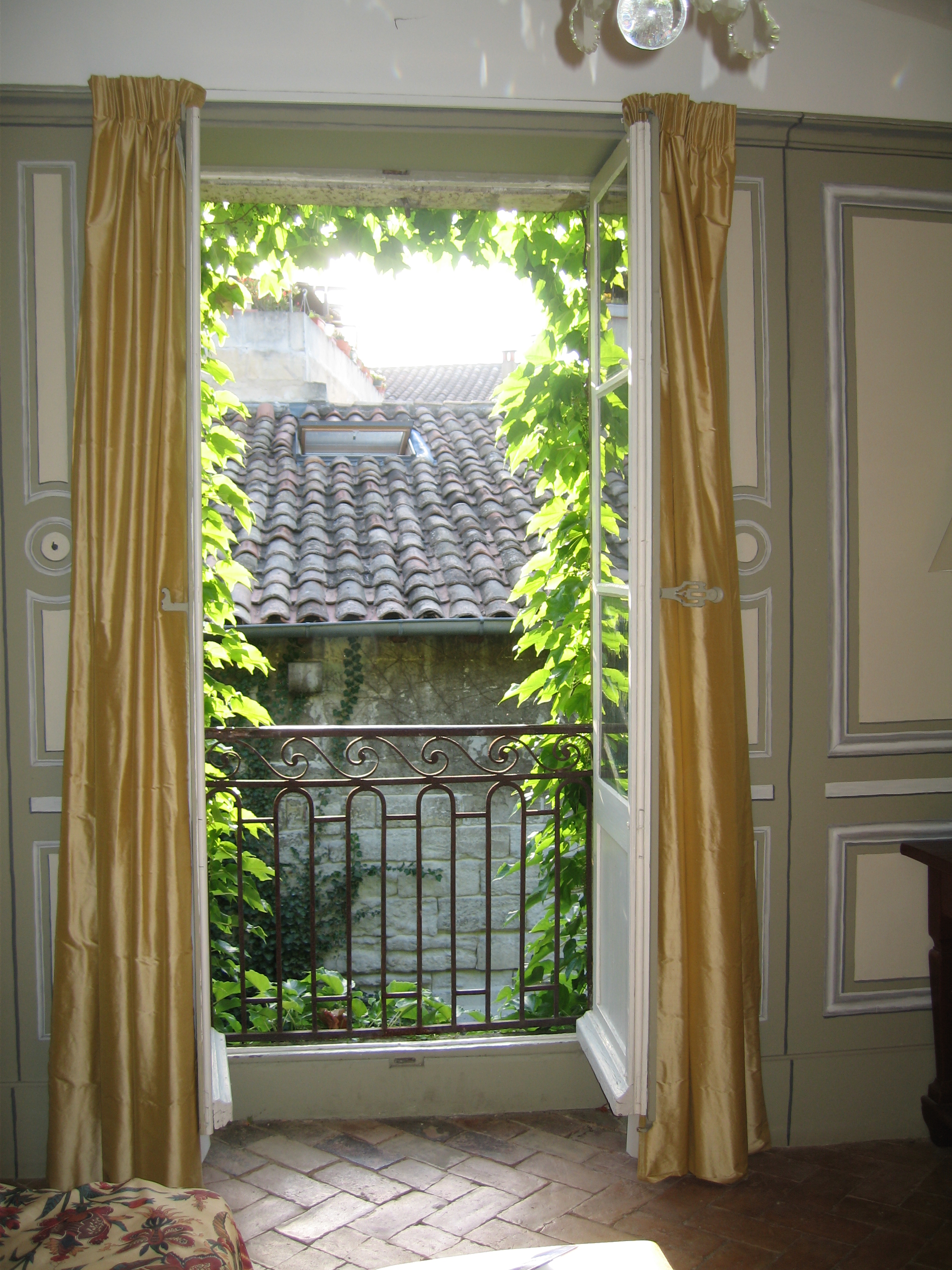 Our room overlooked the garden courtyard where, we discovered, breakfasts were served to guests each morning.  Completely secluded from neighbors by 2-story stone walls, this enclosed courtyard included a moss covered fountain at one end…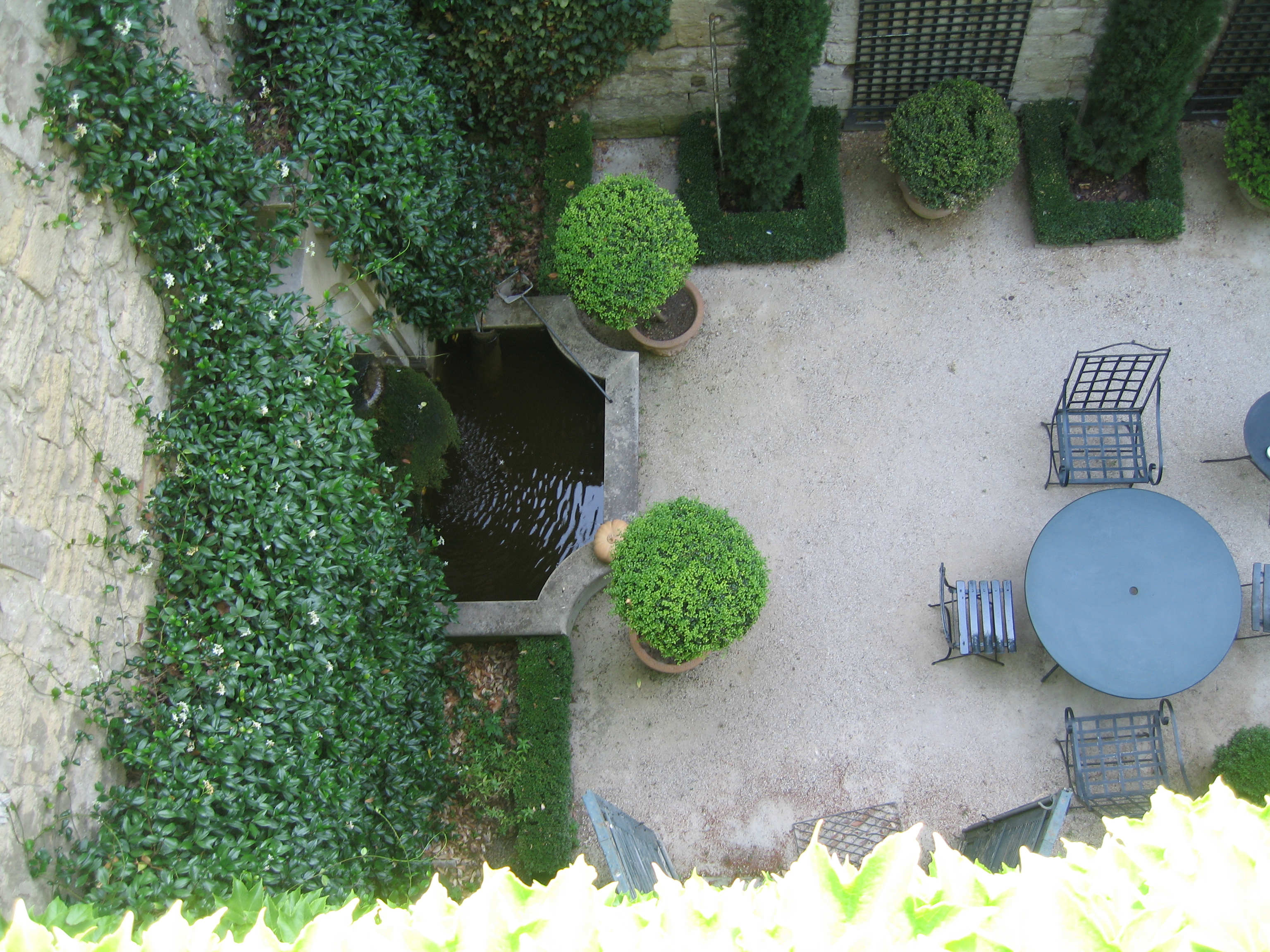 and beautiful topiaries throughout.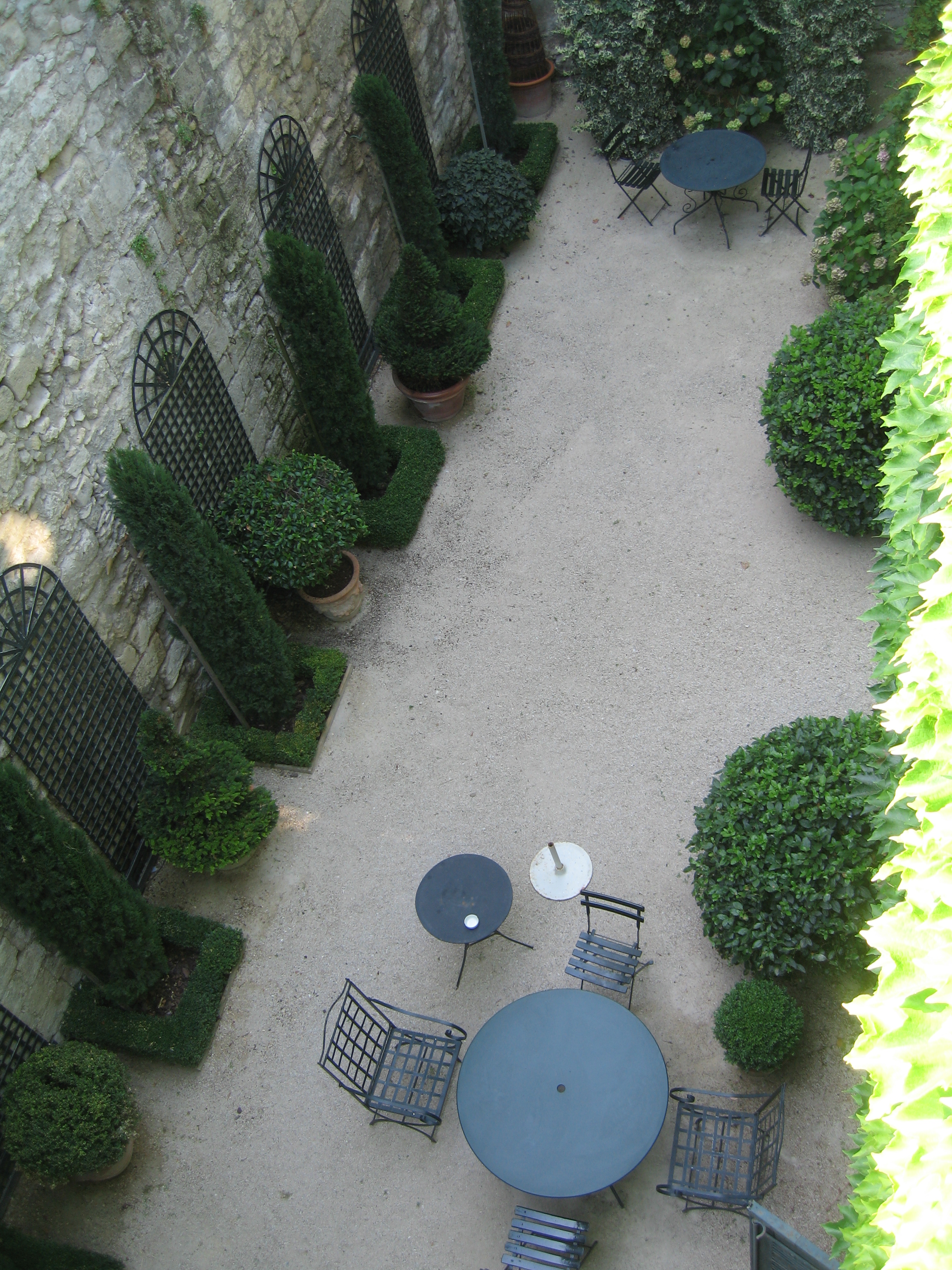 Stepping into the garden, we found wrought iron trellises with variegated ivy and hydrangeas.  The boxwood hedges surrounding Italian cypress trees brought a sense of luxury and relaxation to the space.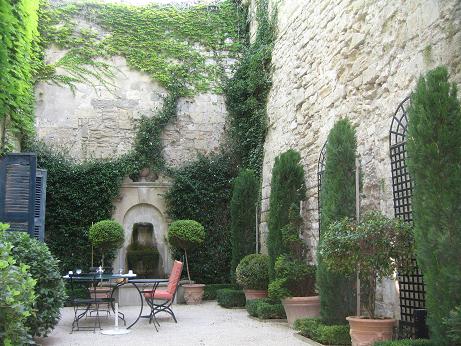 It was the perfect setting for a little tea and croissant.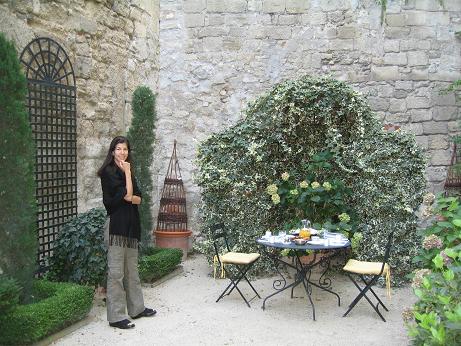 An archway lead to a private porch where more hydrangeas and ficus topiaries lived, along with some charming grapevine-type vine climbing the walls.  Here's a Gardenerd challenge: if anyone can identify this vine correctly I'll send you a free packet of heirloom sunflower seed!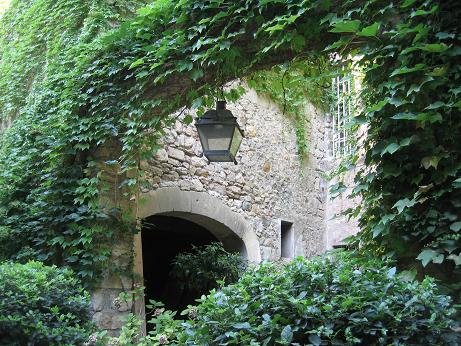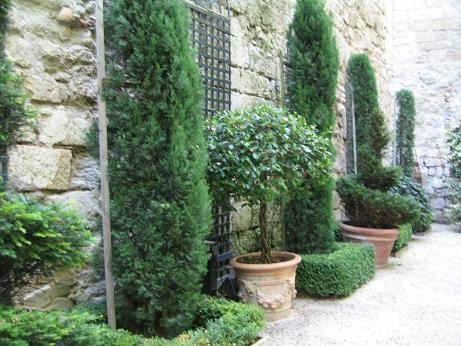 In the end, I'd have to say that I particularly loved the moss covered fountain that peacefully bubbled along, accompanying the birds who were using the crevices in the wall to build their nests.  I can't think of a better way to spend breakfast each morning.  What does your dream "breakfast nook" look like?  Share with us here.