A not-so-new threat to America's citrus population has recently been found in Southern California.  Almost 4,000 sightings of the Asian Citrus Psyllid, including in Riverside and Mar Vista, have been reported in 2011.  The damage from the Psyllid can potentially send a citrus tree to its grave.
The Citrus Psyllid can be a carrier of a bacterial disease called Huanglongbing (HBL) or Citrus Greening disease, which causes the leaves to appear yellow with green veins, and the fruit becomes misshapen.  Eventually the trees die.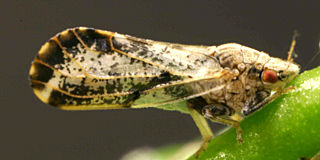 The good news is that while the pest has been seen, none of the Psyllids have been found to carry the disease.  However, there is currently no cure for the disease, so the threat that looms overhead requires focused attention from farmers and homeowners alike.
Inspect your trees: Check the leaves often for insects, larvae and damage.  This website shows what to look for:
Inspection for Huanglongbing (HLB or Citrus Greening Disease)
Report sightings: If you find evidence of the Psyllid on your citrus trees, call the hotline to report it.  The California hotline number 1-800-491-1899
Have a trap placed: You can call the hotline and have a yellow sticky trap placed on your property. They can only place them on fruit trees in the front yard, to allow for easier access and regular monitoring.  That said, I asked about what kind of trap was being used, and the woman answering the hotline said that any yellow sticky trap will do.  Just make sure you report your findings if you locate a Psyllid on a tree.
For more information about this threat and how to keep a close watch on it, visit the California Department of Food and Agriculture site on the Psyllid.