It's important for kids to know where their food comes from, so here at Gardenerd we like to start them young. Really young, in the case of this recent garden installation. A two-year-old was about to get a younger sibling, so her parents wanted to give her something small to call her own: a toddler garden.
Naturally, we needed to keep it simple for both child and parents. They'll have their hands full, so this garden needed to be self-sufficient and small enough to avoid being a burden. Good old MiniFarmBox planters are perfect for this task. Contained, petite and ready to roll.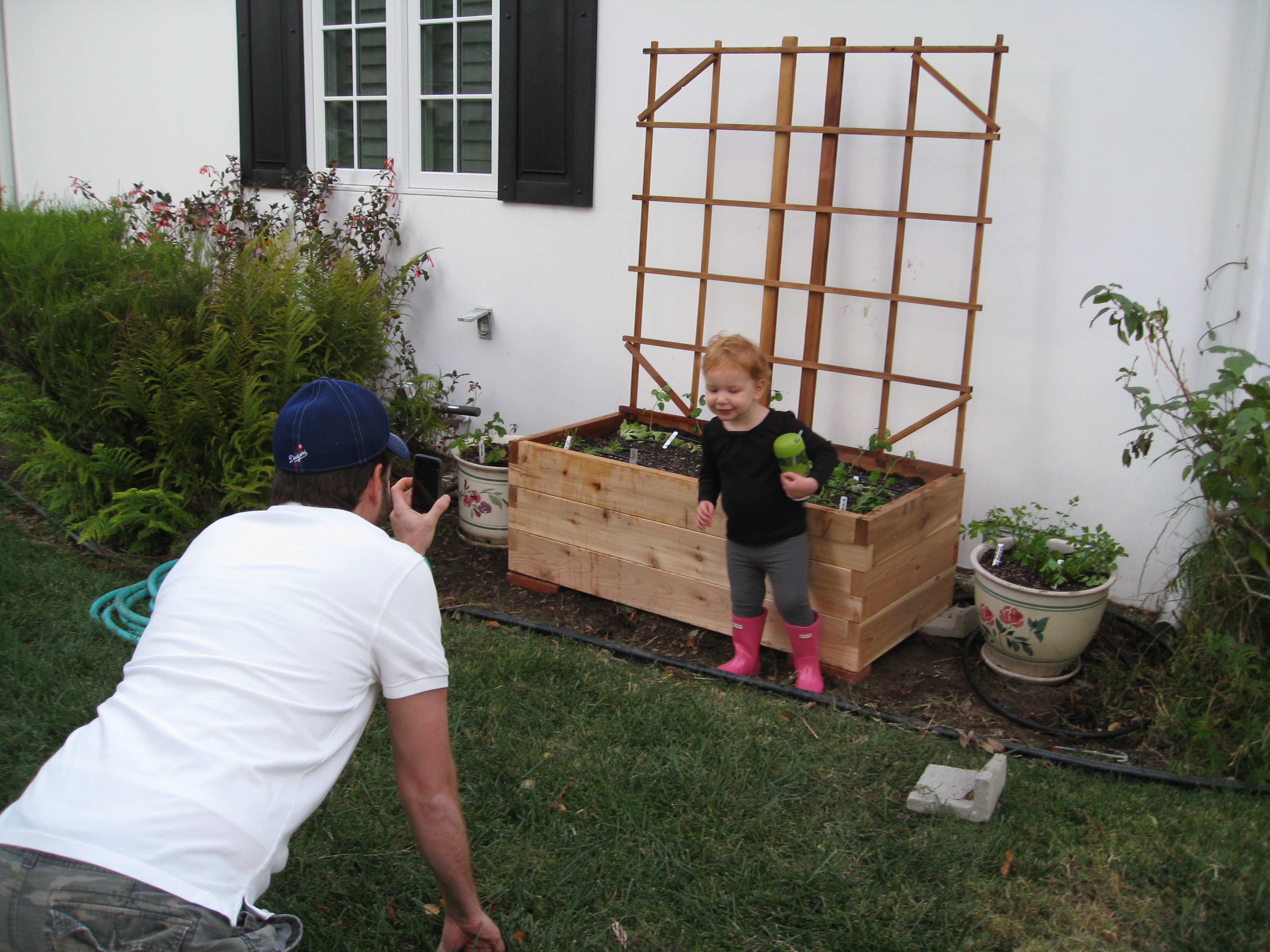 The family had their gardener clear and level a space for the new bed in the front yard. We found two decorative pots in the back yard to reuse for growing strawberries and herbs. This allowed us to grow lettuces, carrots, peas, arugula, radishes and spinach in the main bed.
We added a trellis for peas to climb and drip irrigation to make gardening easy on the family. The raised bed planter is just the right height for the little girl to get up close to her plants. The whole thing takes up about 14 square feet, but it's enough to give the family salad greens and herbs all winter long.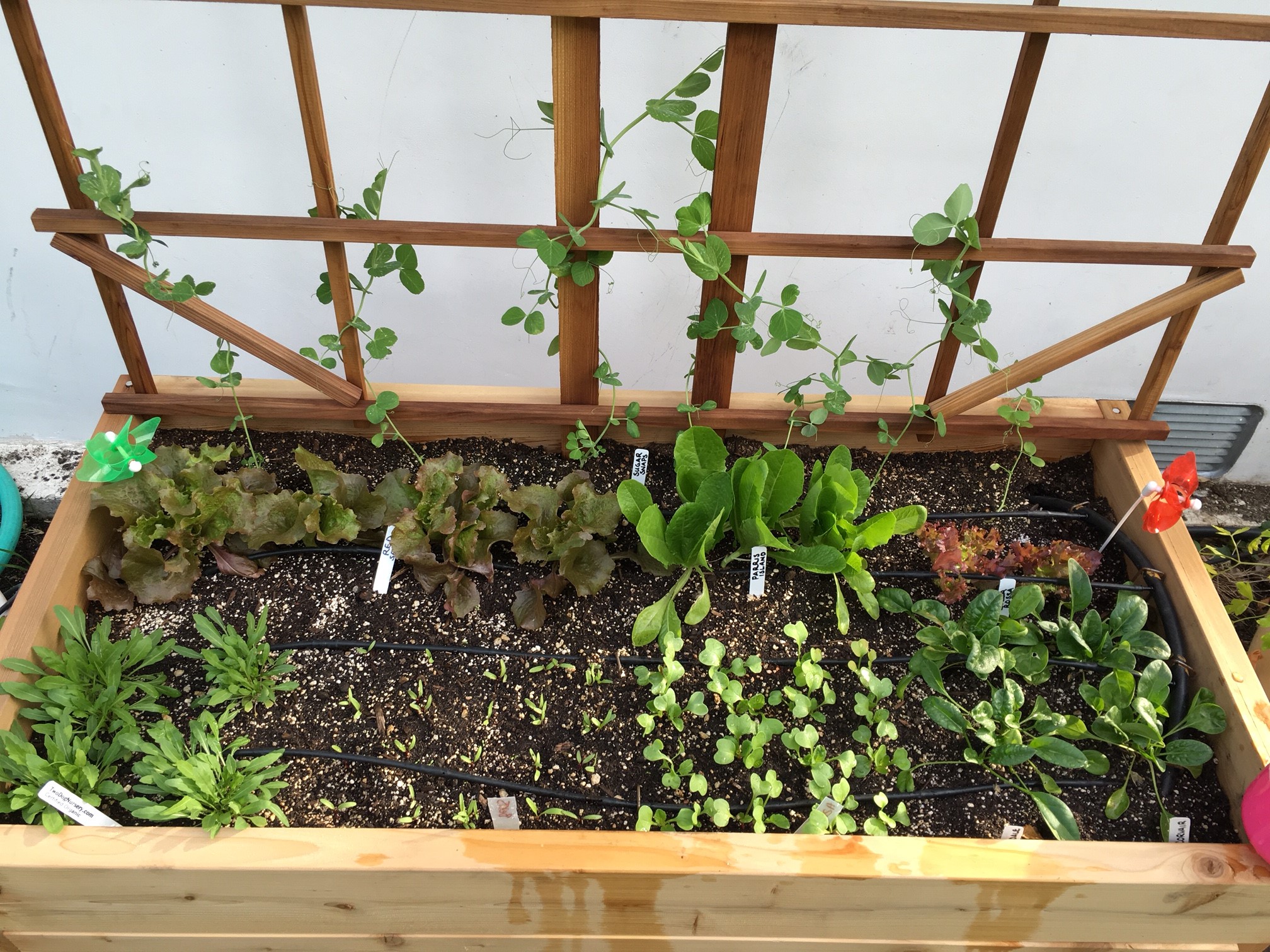 The family decorated the planter box with a windmill and a couple weeks later we got this photo: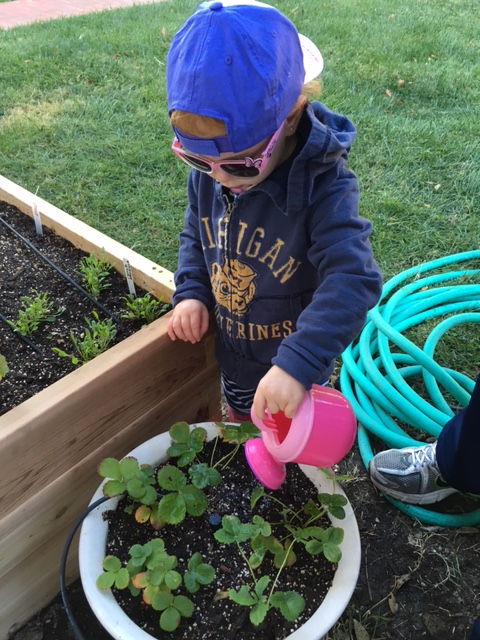 We love giving kids a head-start on gardening and healthy food. Gardening not only develops awareness, but it builds indelible memories that last a lifetime.