Those who are familiar with Venice Beach, CA know that it's a great place to live, but the lots are tiny. Finding a place to garden is challenging and finding adequate sunlight can be even more of a challenge. Last month, Gardenerd helped one couple find the perfect solution to both issues.
The homeowners were excited to take back control over their food sources, and wanted to grow as much as possible. The front yard was the only place that got enough sun. They only had a 10 x 10 space to work with. They also needed access right down the middle to bring bikes in and out from the side yard. And then there was the dog.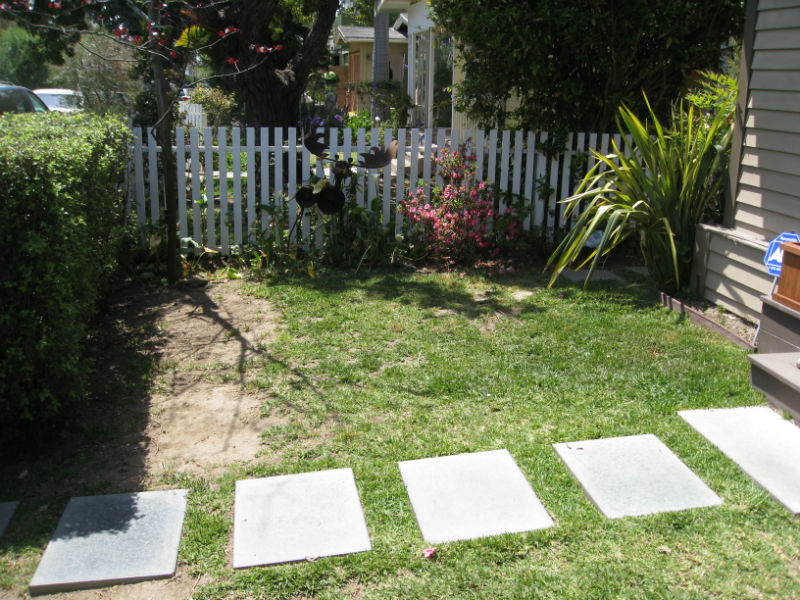 We decided to make triangular beds to match the Craftsman design elements of their home and front porch, allowing for direct access to easily move bicycles through the garden. The homeowners were enthusiastic about doing most of the work themselves. They dug out their own grass and built the beds based on our design specs.
Our crew installed drip irrigation and adjusted the timer for the new garden. Then we worked together to fill the beds with soil and plant their new veggies.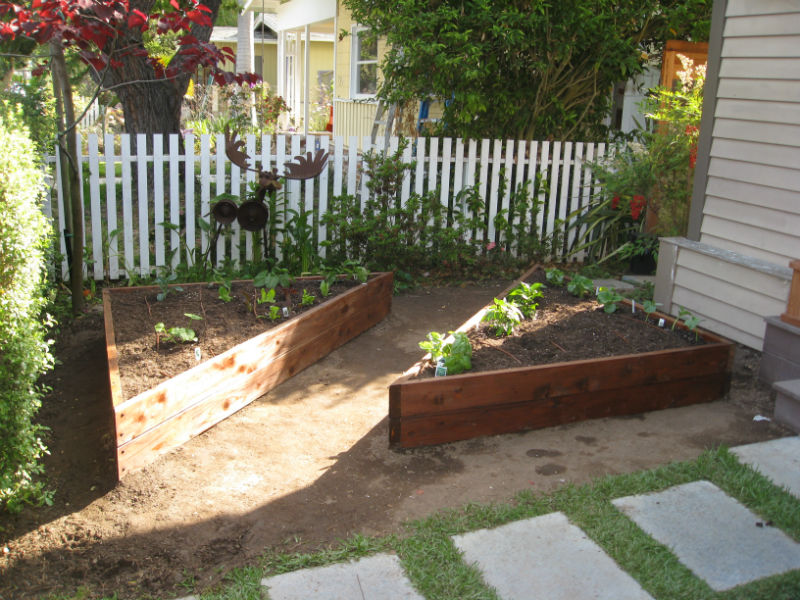 In this small space, we planted:
1 zucchini
5 peppers (5 varieties)
1 basil
6 lettuces (3 varieties)
1 kale
1 tomato
4 bush beans
6 cucumbers (2 different varieties)
One month later, here's what it looks like: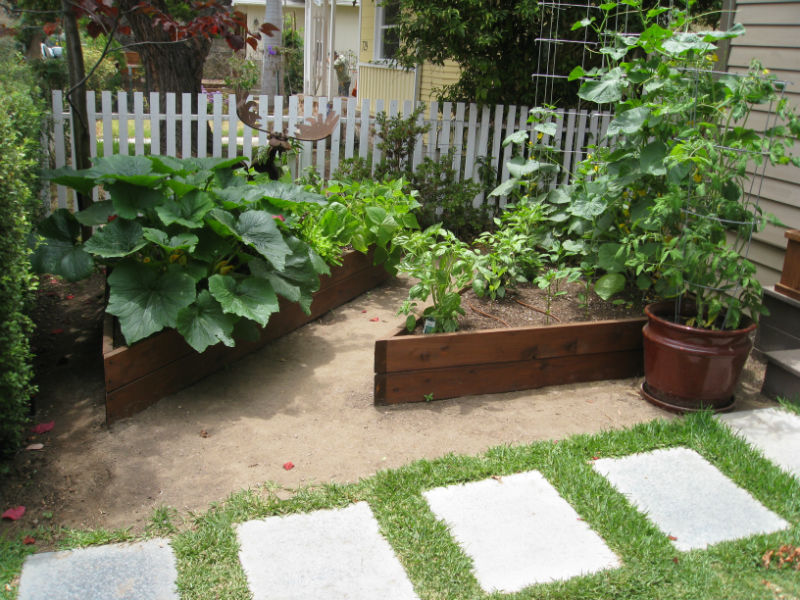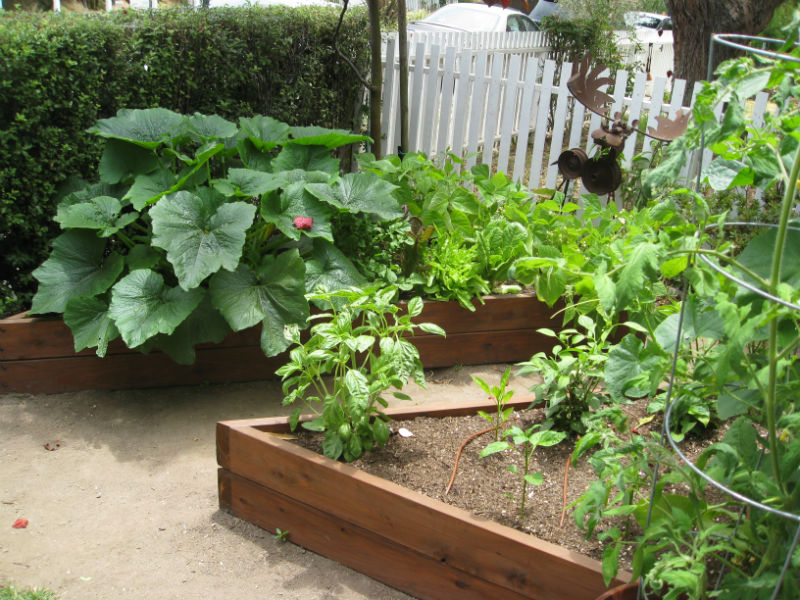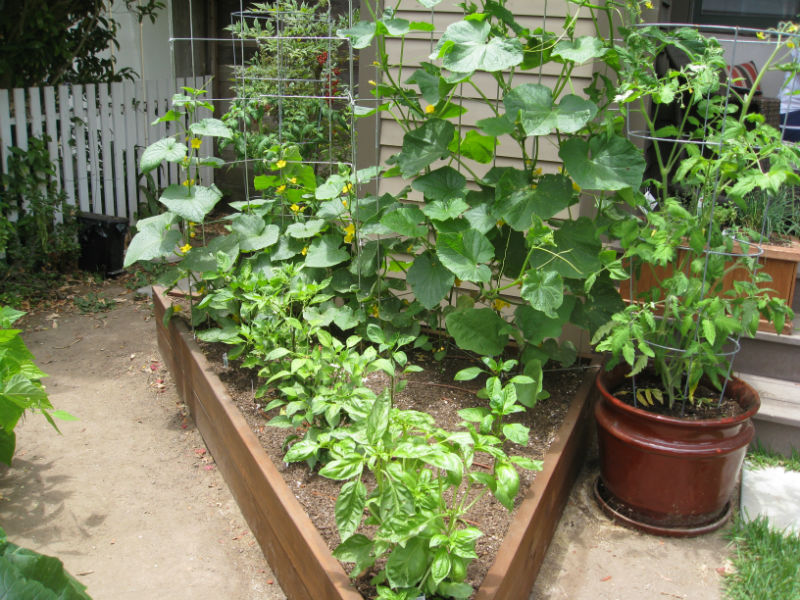 The homeowner plans to put down a groundcover of some kind, but that's still in the works. For now they are enjoying the harvest already and couldn't be happier with their new garden.