It's wonderful to return from Italy to find the garden bursting with basil. This is cause for celebration! It's time to make more pesto to freeze for later use. Since one does not return from Italy thinner than one was before one left, we opted to make a vegan version of pesto using almonds or hemp seeds as the "cheese." We found a recipe from the Cafe Gratitude cookbook and whipped up a few batches.
It's pretty easy, all you need is a blender or food processor. Here's how we did it: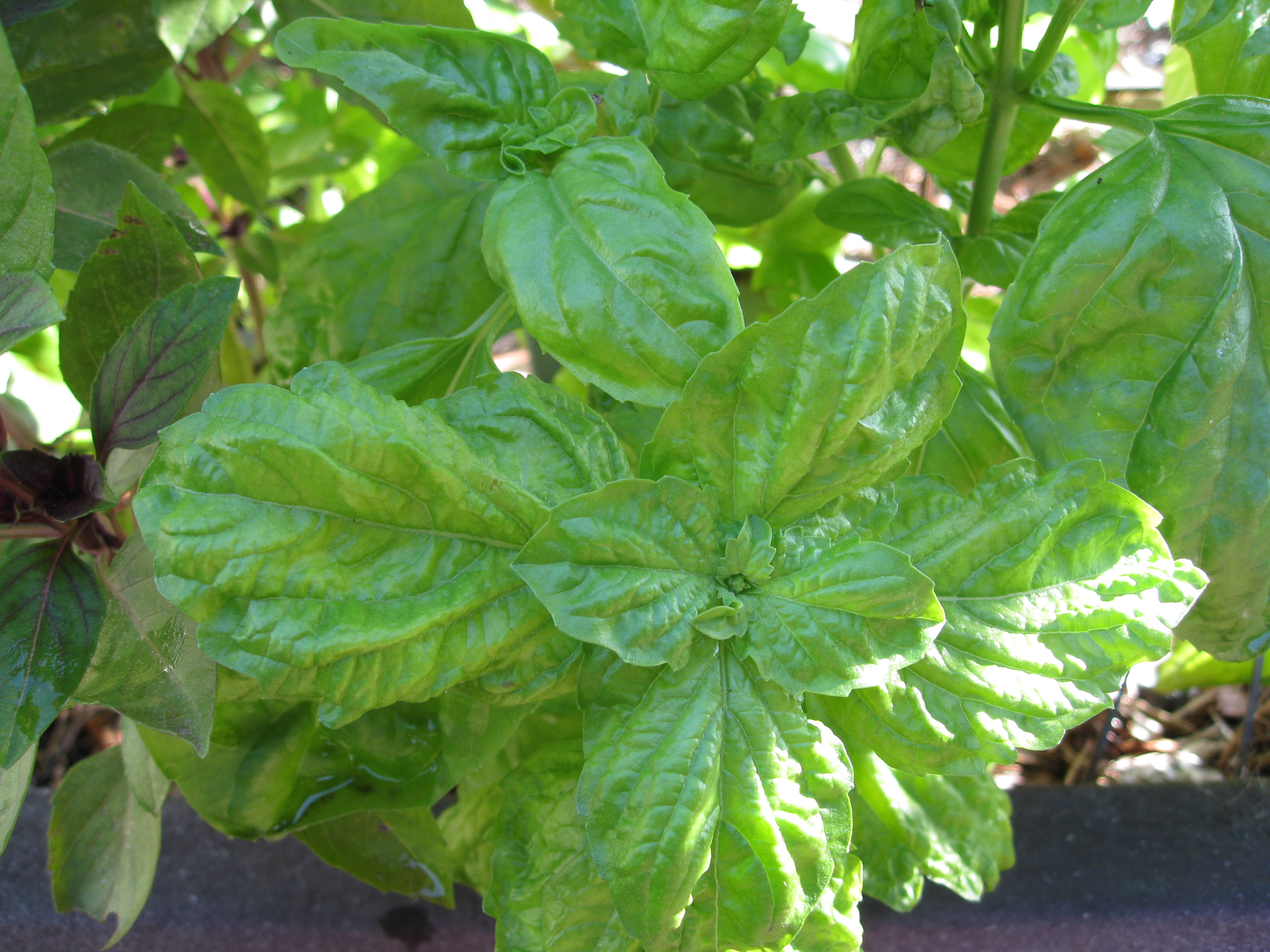 Almond or Hemp Seed Pesto – I Am Grateful: Recipes and Lifestyle of Cafe Gratitude, by Terces Englehart with Orchid
Ingredients:
1 tbsp chopped garlic
3/4 tsp salt
3 bunches basil (leaves only)
3/4 c olive oil (we only needed 1/2 a cup)
1 tbsp lemon juice
1/4 c raw almond butter (we used soaked almonds instead – worked great!)
or
1 c hemp seeds
Method:
If you are using almond butter, reserve for later, but put all the other ingredients in a blender or food processor and pulse until evenly chunky. While running, add the almond butter (if using soaked almonds, put them in with everything else). Process until smooth, or chunky if you prefer. It's really up to you.
Spoon pesto in to jars and freeze. It stores well in the fridge, just add a layer of olive oil on top to keep pesto from discoloring.
Notes:
We still don't know what "3 bunches" means. Use your best judgment.
We substituted walnuts for the almonds in one batch and really like how it came out.
You'll never miss the cheese in either of these recipes.