For those who have been following our recent visitors to our milkweed plants, we have some exciting news. We were fortunate enough to catch the transformation of Monarch butterfly from caterpillar to cocoon to butterfly last week. (If you want to catch up, click the link above to go back to the beginning).
We were out in the garden early one morning and saw that the chrysalis had changed color. What was bright green had turned dark, and we could suddenly see evidence of orange through the translucent outer layer.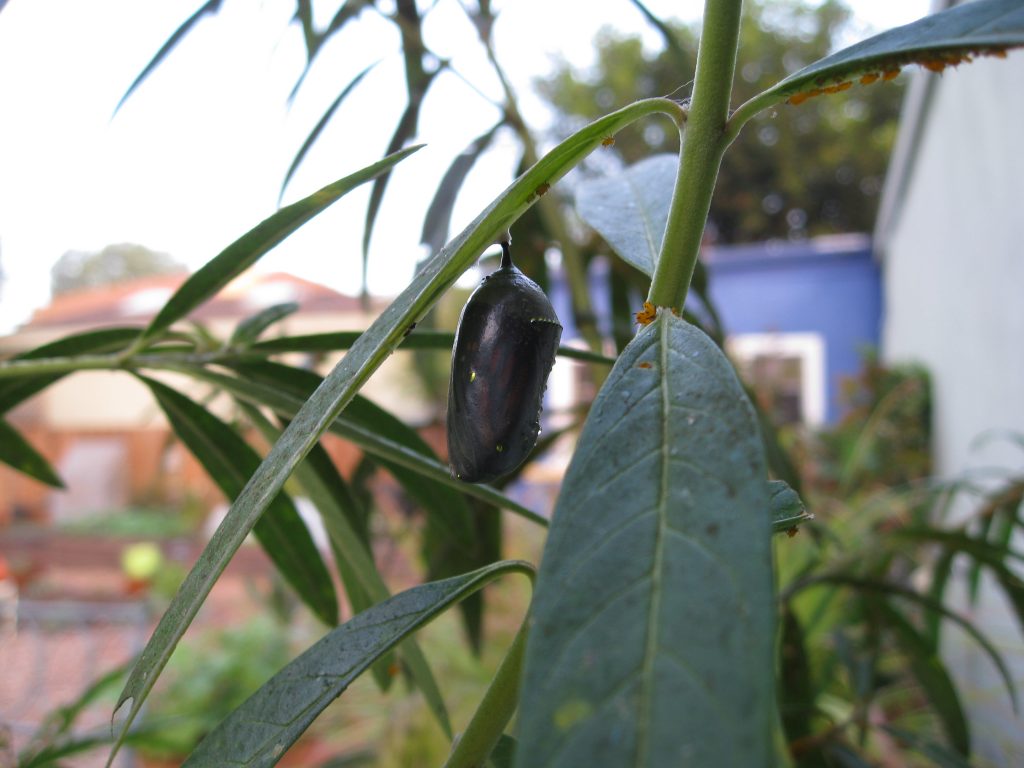 A couple hours later we decided to take another look and here's what we found: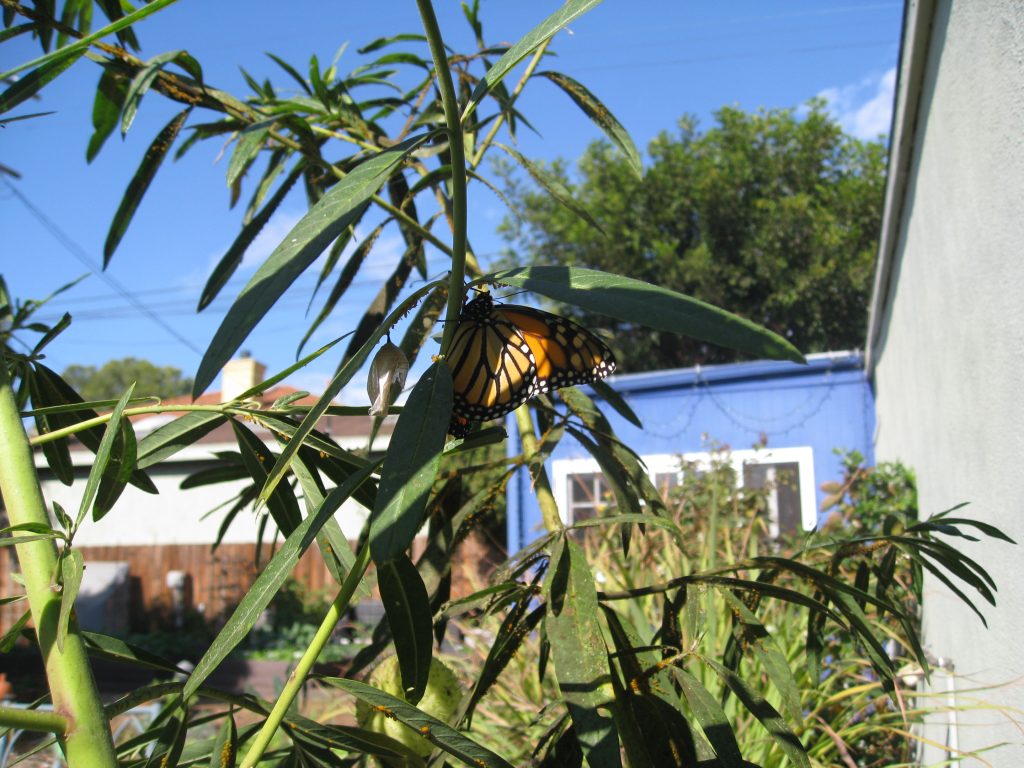 While we missed the actual emergence, it was thrilling to see something just moments after being hatched. The remnants of the chrysalis (the white shredded bit to the left of the butterfly) seemed so small compared to the new creature just freed from it.
Our butterfly sat close to home, slowly opening and closing its wings. We wondered how long it would stay before taking flight.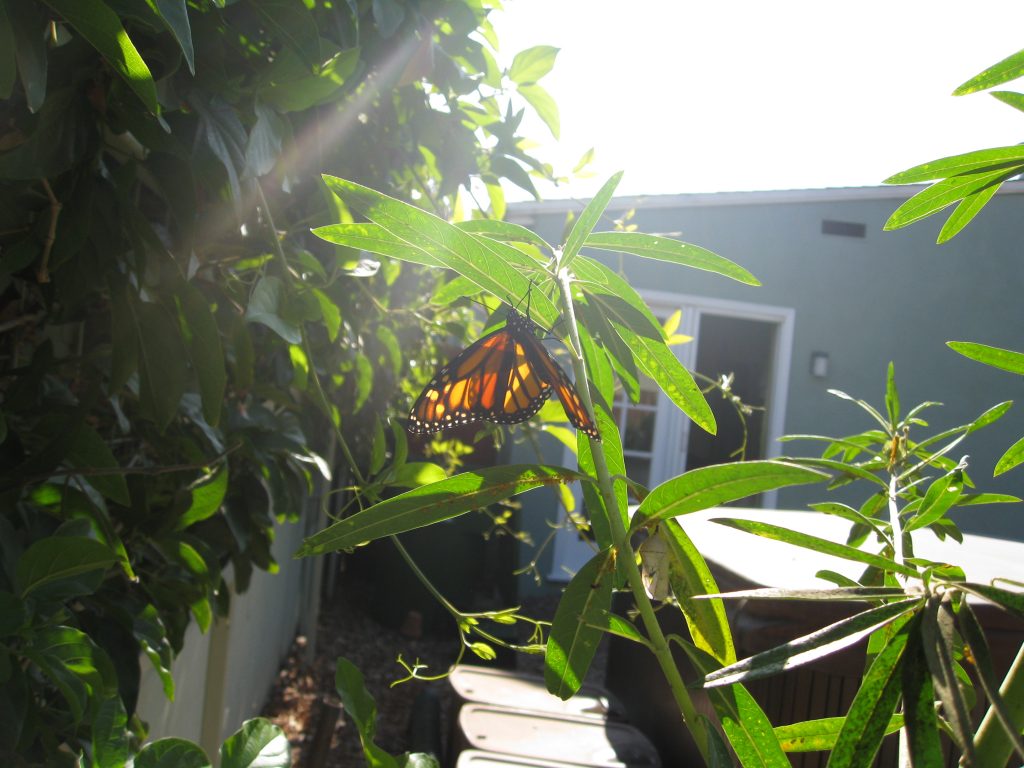 Within a couple hours more, the butterfly had moved to the wall. Our cat took a serious interest in the little guy at that point. We saw Mittens standing outside staring at the wall. We thought it best to bring her inside for awhile to give our new butterfly a fighting chance.
Another hour or so later, our butterfly was ready to leave. We caught one last photo at the top of the wall, before it left to continue its journey north.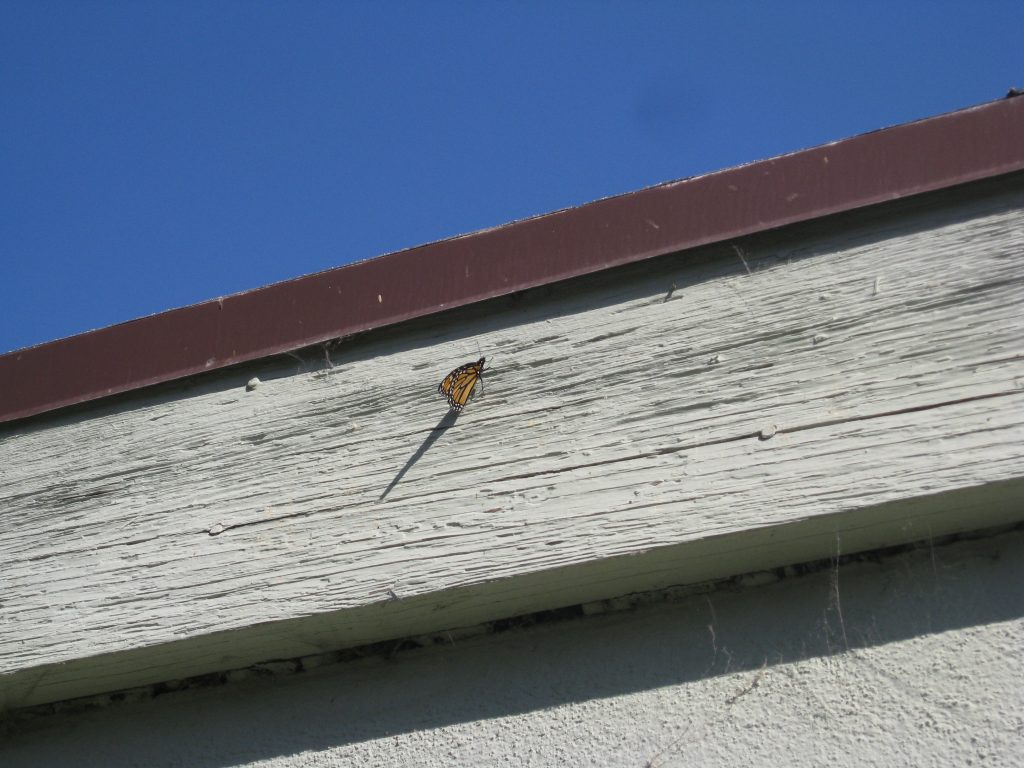 At present, our milkweed plant is covered with more caterpillars (okay, and aphids). So we're hoping to see this phenomenon over and over this fall. Isn't nature amazing?
Hey gardenerds, do you have nests or cocoons in your garden right now? Share your experiences below in the comments.