For those following the path of the Monarch butterfly migration, and for those providing milkweed as habitat for them along the way, you'll be pleased to know that we have had a visitor over the past month in the Gardenerd Test Garden. When last we posted, we were starting to see eggs and tiny worms.  In this post we'll share new "developments."
At first we spied three caterpillars, but over time they became harder to find. We witnessed a spider carrying a caterpillar away in its grasp on day, a macabre sight that may have answered the question, "where did the little buggers go?" It could be that an inadvertent hose blast may have dislodged a caterpillar or two as well.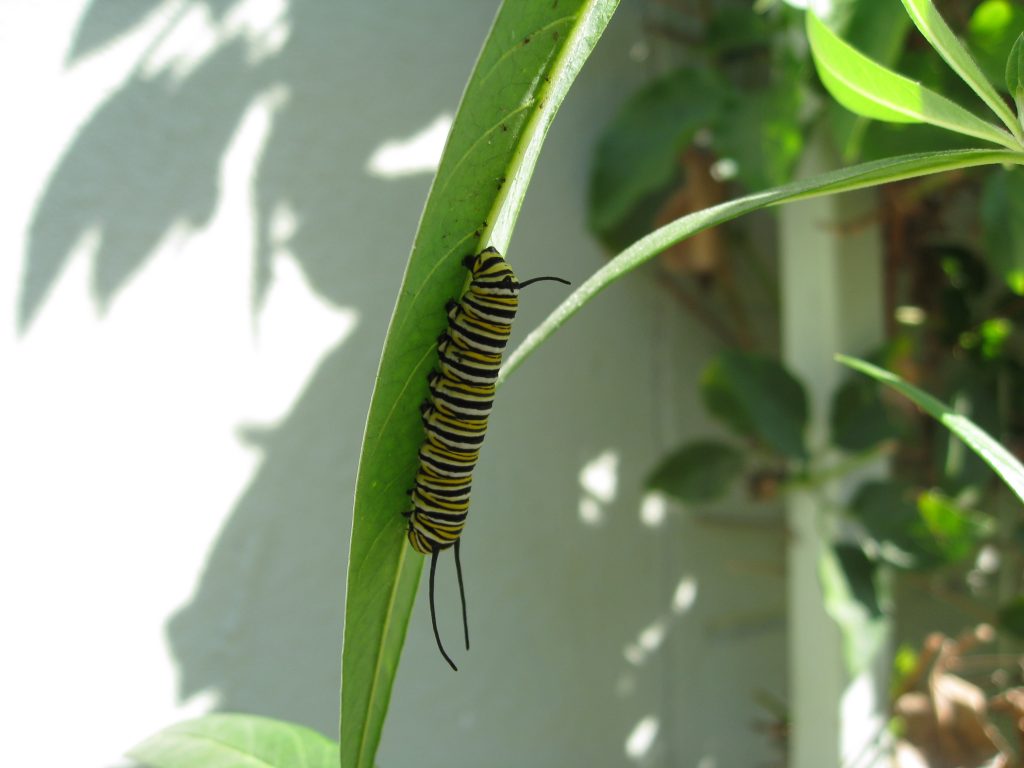 They're so beautiful, aren't they? Nature has a magnificent paintbrush.  We found several critters enjoying a meal on our Asclepias physocarpa (hairy balls) milkweed.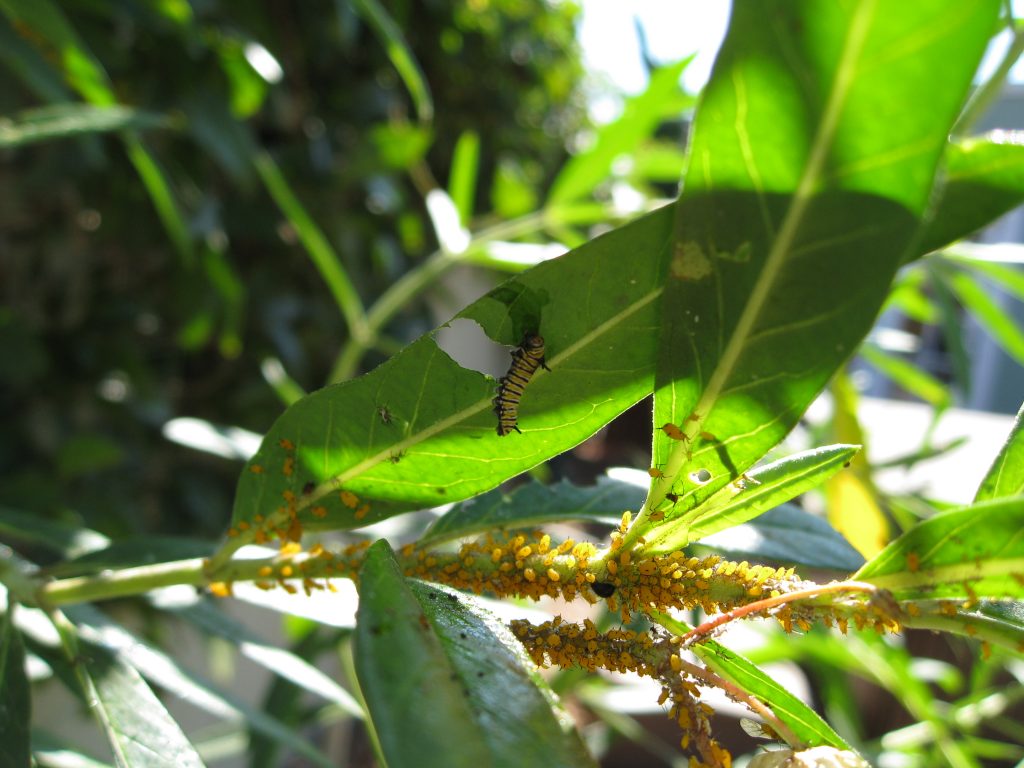 Loads of aphids and a plentiful supply of ladybugs were also making a home. We didn't do anything to treat the aphids, but left them to the lady bugs. We also saw a parasitic wasp hovering around, so we are confident that they are taking care of the aphid problem on their own.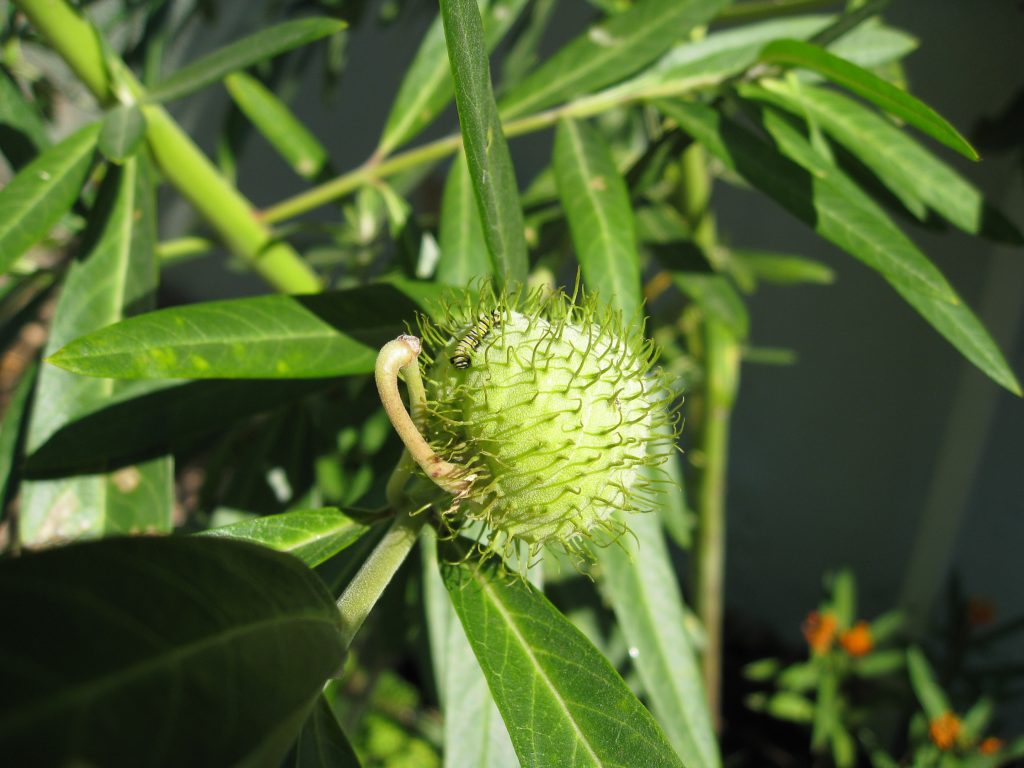 Even the balloon-balls were being explored by our guests. One day we saw progress that was very exciting.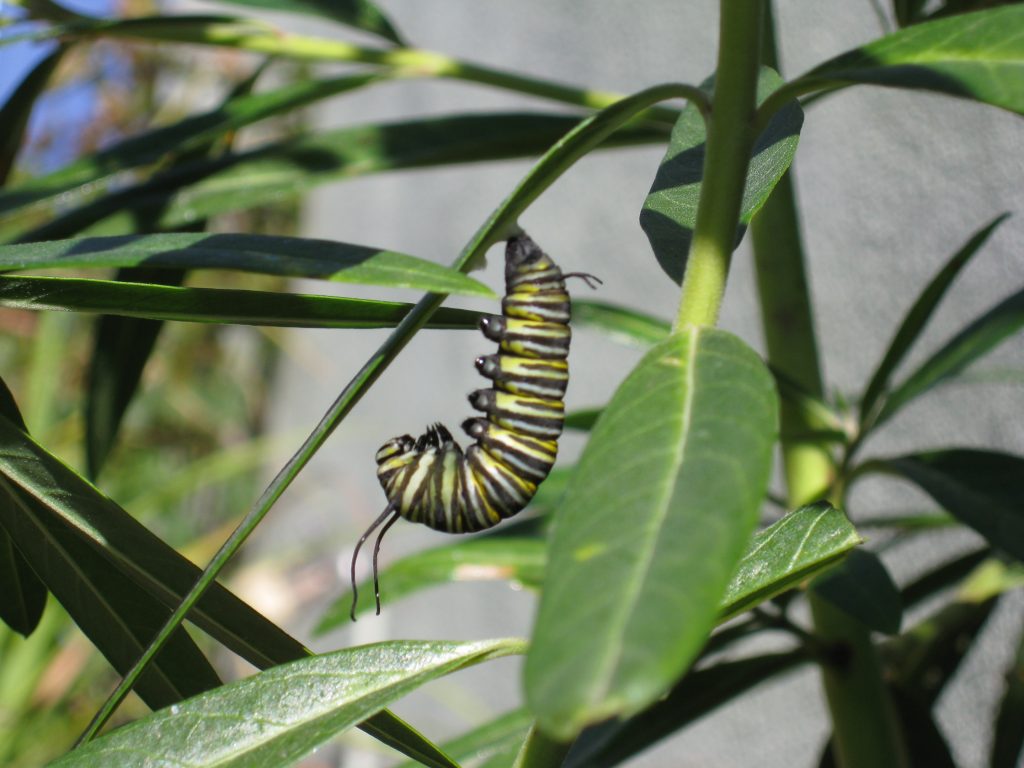 Within a day, the caterpillar had enclosed itself into a tight cocoon. I tried not to anthropomorphize and resisted the urge to feel claustrophobic for the little guy. This is just part of the very exciting process of transformation into something new.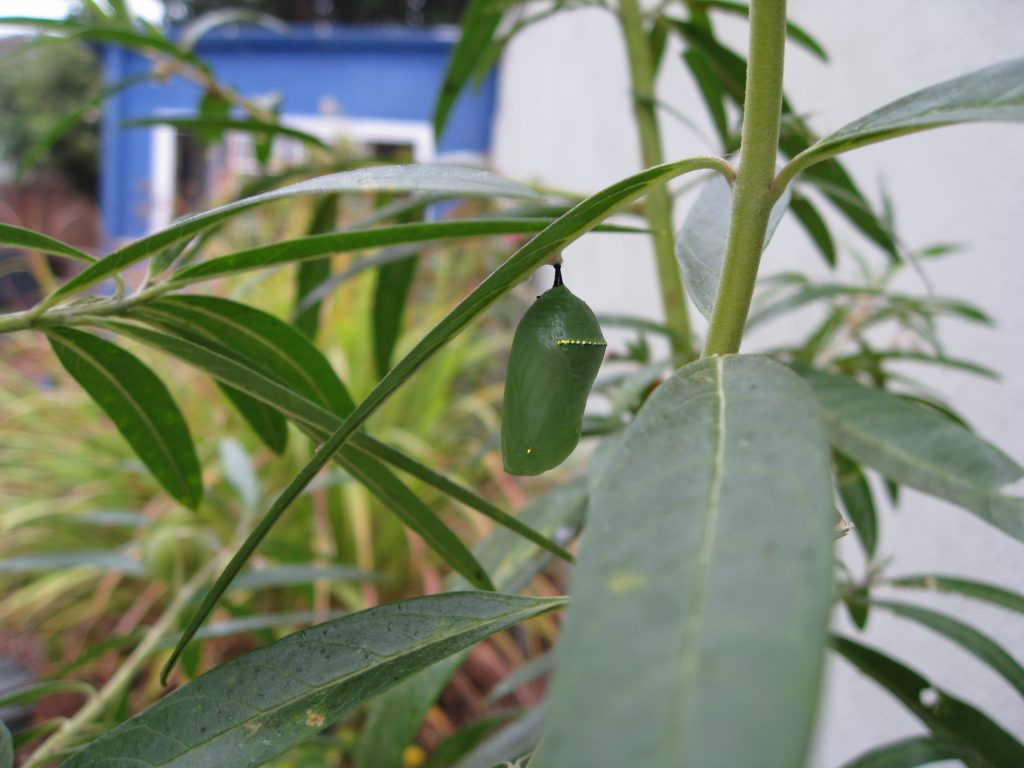 Now we wait, and someday soon, that cocoon will open and new life will emerge. We can only hope to witness it, and if we do, we'll post photos.
I can not help but think that fall gives us this same opportunity in our gardens. To start over, to transform our land into productive spaces once again. For some, fall and winter are the cocooning stages, when spring reveals new life. For those in warm-winter climates, we get to experience this joy a little earlier.
Happy Gardening.