Every year we experiment with growing a new grain, not only to enjoy it in the kitchen, but to generate biomass for the compost bin. This year we chose White Sonora Wheat, and heirloom wheat. According to Slow Food USA, White Sonora is "one of the oldest surviving wheat varieties anywhere in North America. Predating the Red Fife and Turkish Red wheat."
Even small space gardeners can grow grains. In our 4×4 bed, the yield isn't high enough for a year's supply, but it is a chance to use some home-grown wheat in bread or pastry making (and to dream of a larger space to grow all our food).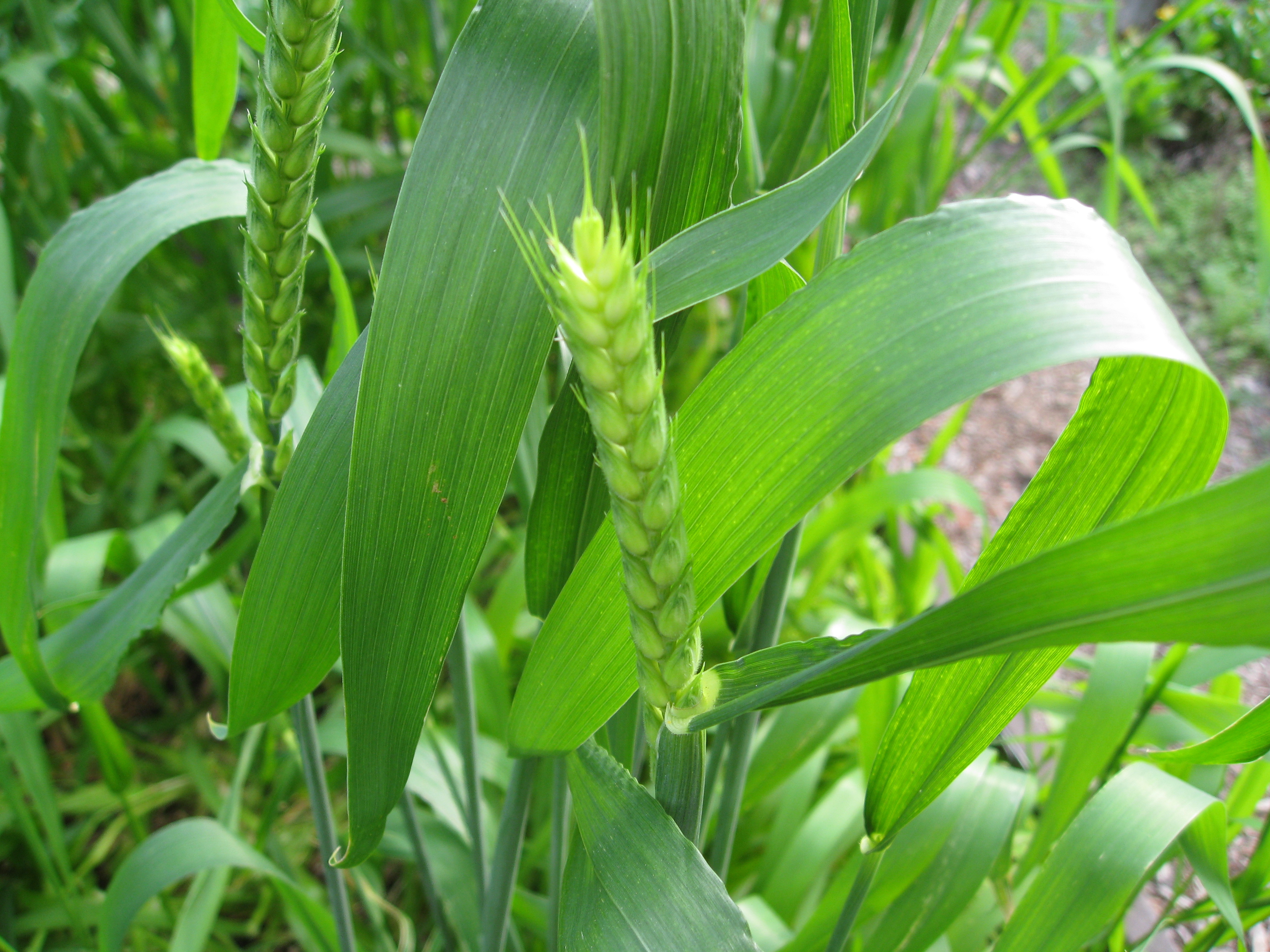 We planted White Sonora in October because it is a winter wheat. That said, Southern California weather doesn't really allow for winter wheat to act like winter wheat, which ordinarily grows low and wide in fall, then goes dormant in winter, then emerges and branches out in spring to maturity.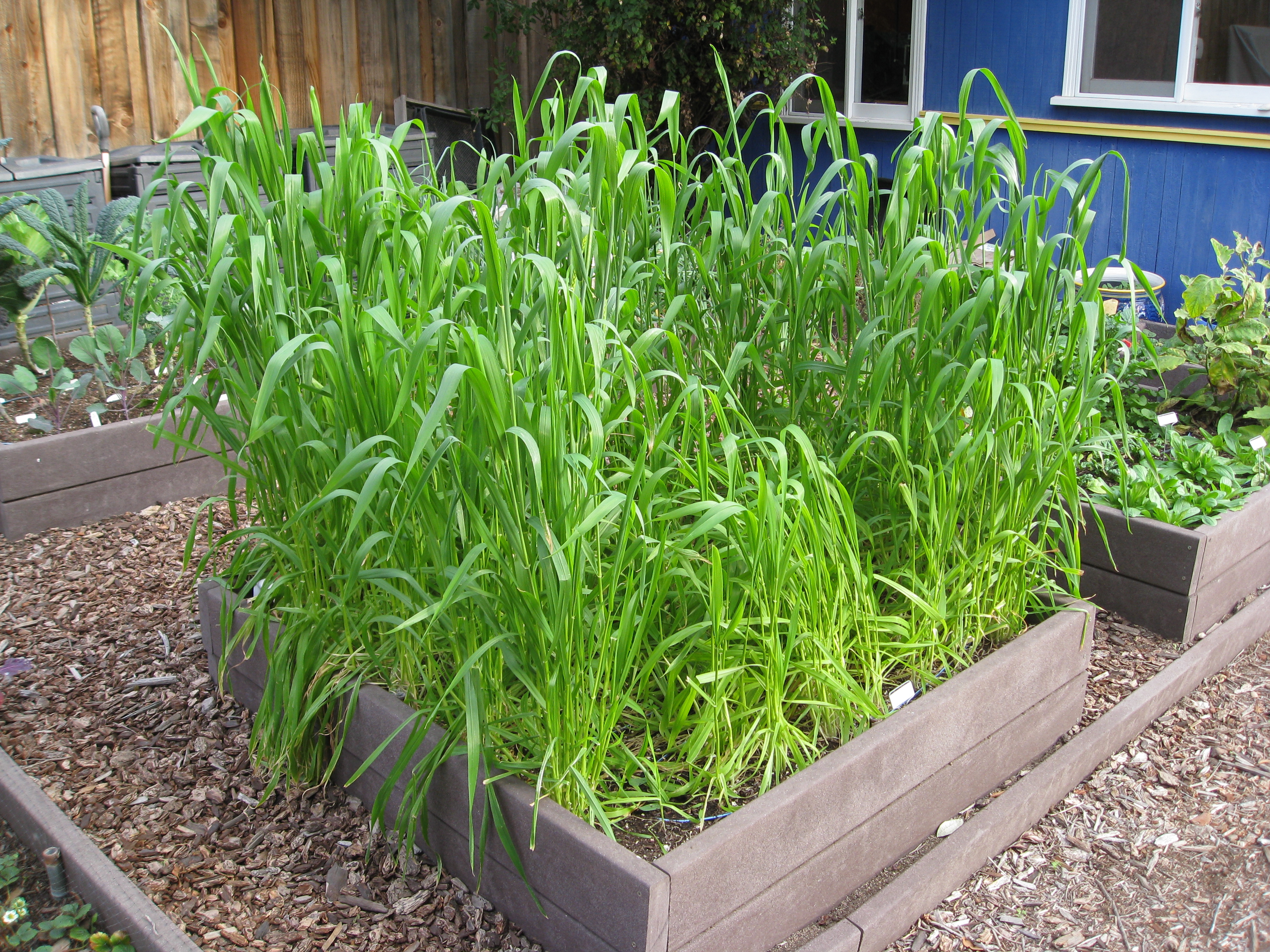 To prep for planting, we put down a couple inches of compost in the bed. Over fertilizing can cause lodging (stalks falling over). Our compost may just be too rich, because we experienced some lodging after a storm. We expected the stalks to recover from the winds, but they didn't. Compost 1, wheat 0.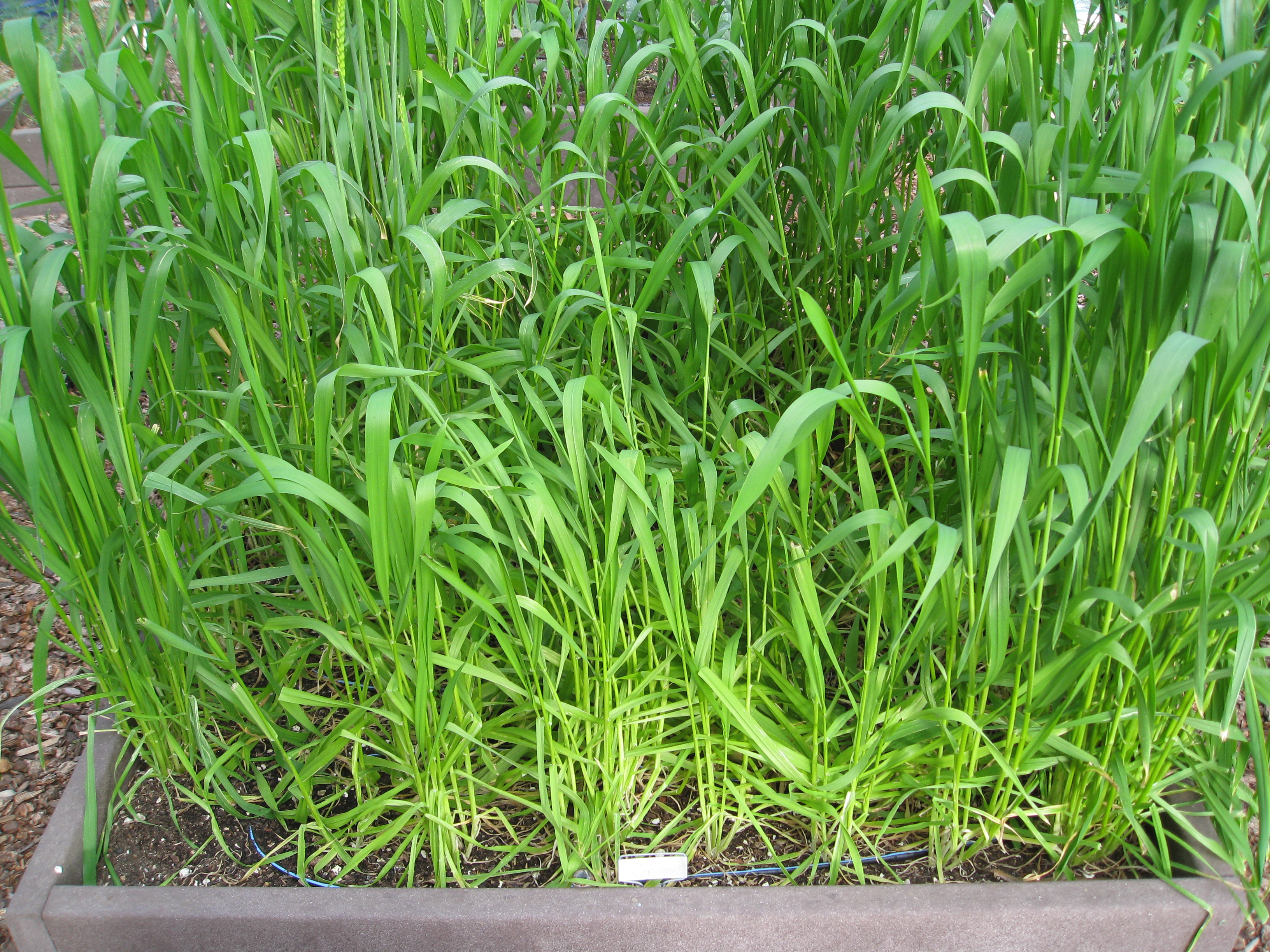 Now, in late January, our wheat is showing its colors. Only a few at first, but eventually the entire bed will push forth beautiful seed heads.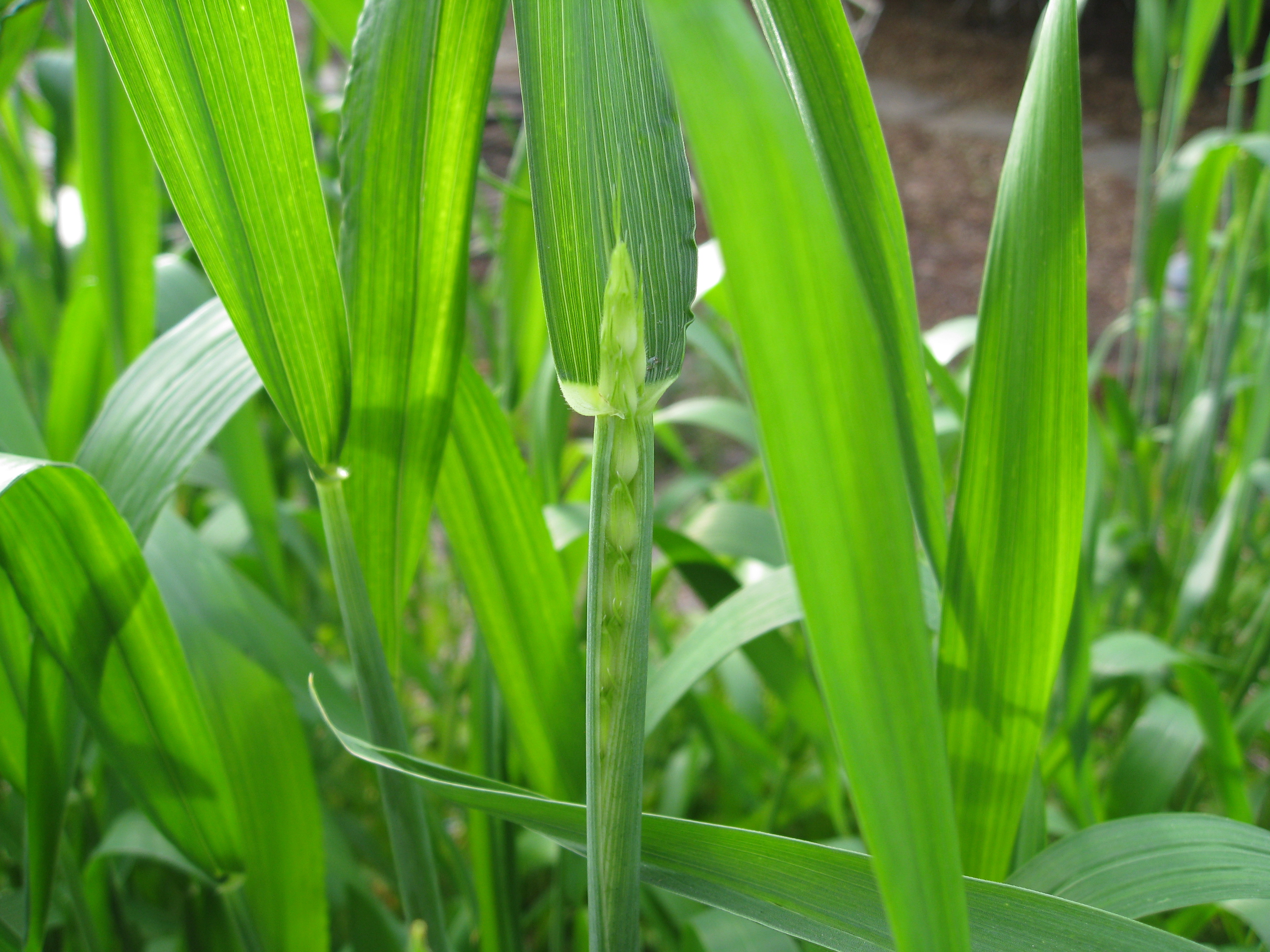 We're watering between rains to keep the soil moist, but our close spacing creates a living mulch so very little water is lost to evaporation.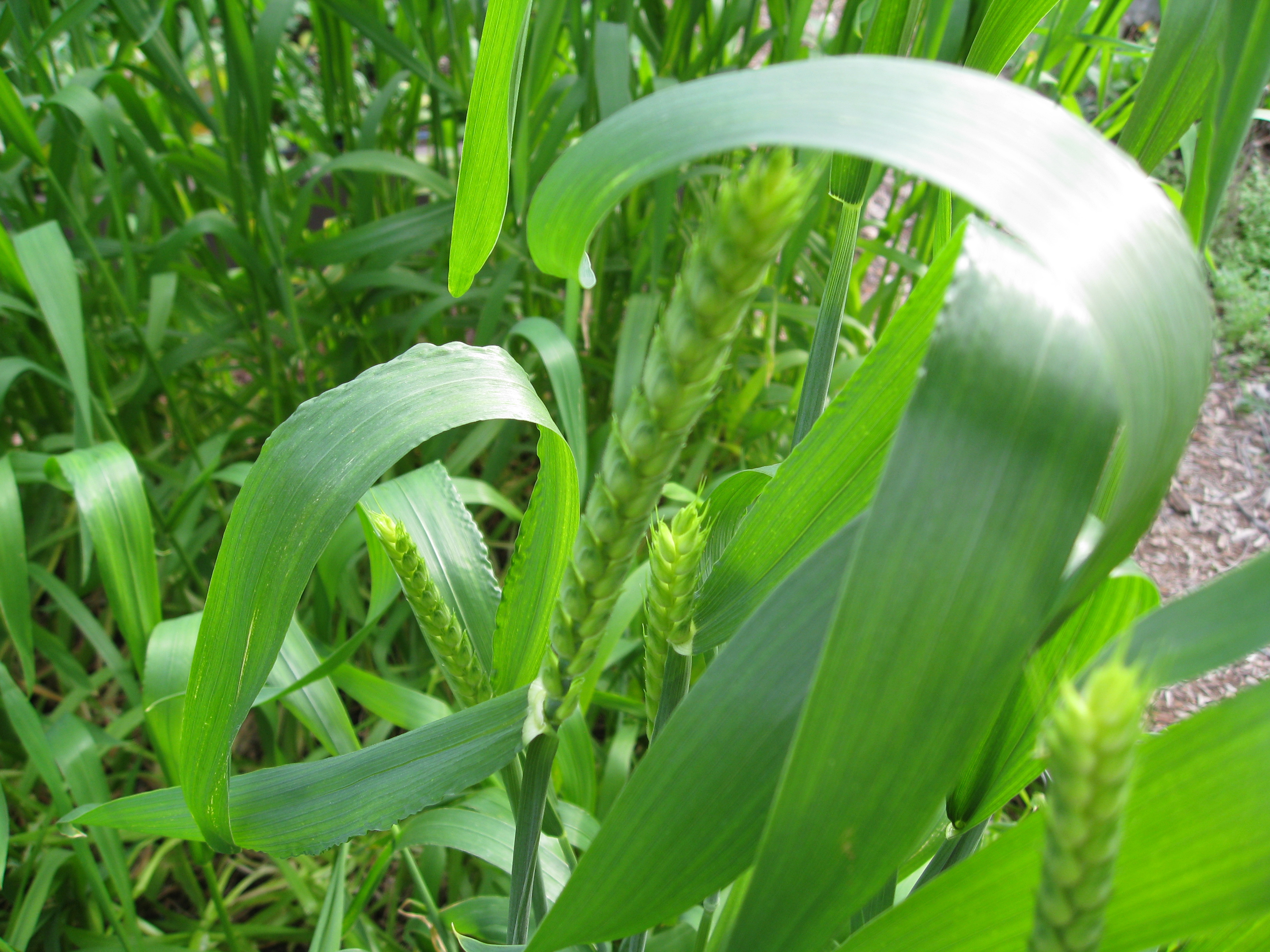 Stay tuned for more on harvesting (and knowing when to harvest) this spring…