With Monsanto's renegade GMO wheat in the news, the importance of growing and preserving heirloom and open pollinated seed is even more evident. Every year we plant and heirloom we've never grown, and this year it was the Poona Kheera cucumber.
The Poona Kheera is an heirloom cucumber from India, where the fruit's heritage finds its origins. It's a light colored cucumber with skin that darkens to resemble a russet potato when ripe. How could any gardenerd resist something that interesting?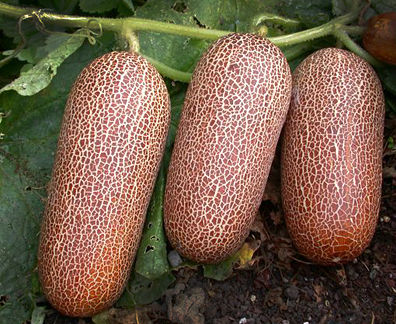 Our seeds came from Baker Creek Heirloom Seed Company, but you can also get them from Seed Savers Exchange and many others. We planted our crop on a trellis along with some Armenian cucumbers (last year's experiment that did very well). We conditioned the soil in a raised bed before hand to incorporate an inch or so of compost and planted seeds directly. As per usual, the first round was eaten by critters, so we stepped up our game and covered the new seedlings with cloches for protection. Worked like a charm.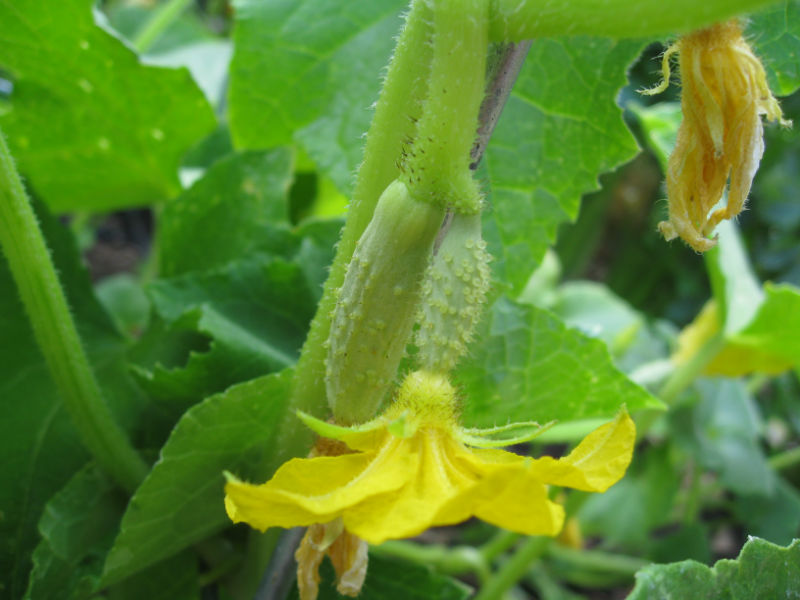 This variety is said to be naturally resistant to disease. So far we've seen no signs of powdery mildew or other issues. As it has been growing, we've been watering with kelp emulsion every couple of weeks.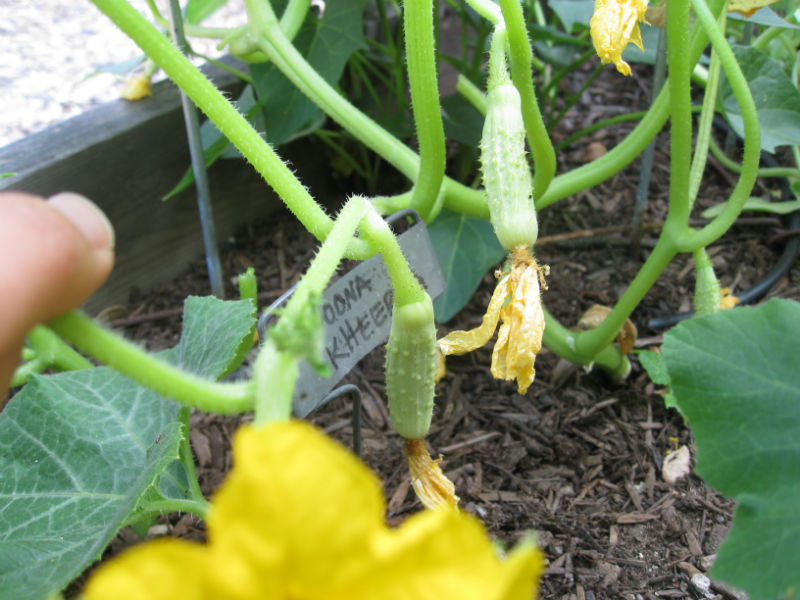 At this stage, about 5 inches long, the skins have yellowed and are just starting to develop a darker russet color. Some people prefer to pick them at this stage, but we're going to wait to see how the finished product looks.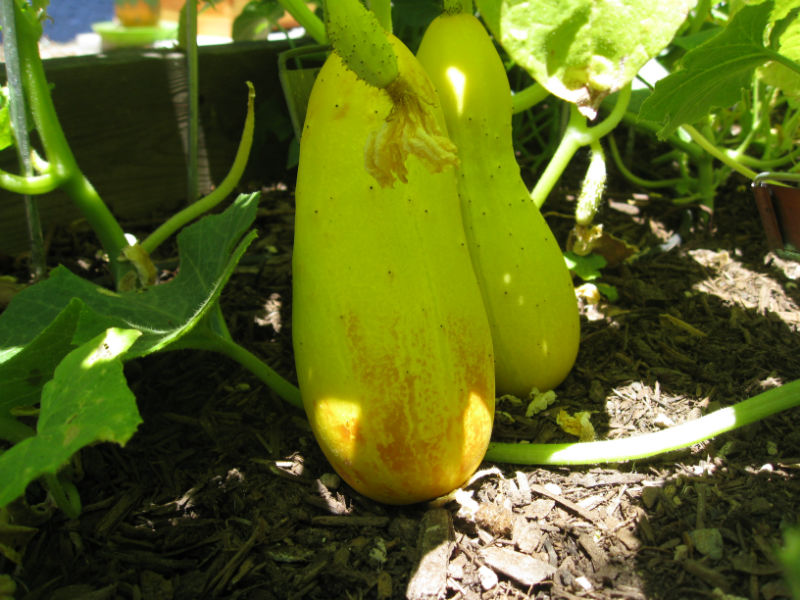 We've already picked our first Armenian cucumber to tide us over until these babies ripen. More growing details: our irrigation is set for every other day for about 5 minutes. Our crops are planted close together to create a living mulch, so we don't lose much water to evaporation. The photo above was taken mid-day so you can see the shadows created by the surrounding plant material for protection.
Hey, have you ever grown Poona Kheera? Share your experiences here. Post a comment below.