It's been three years since my last appearance on the Hallmark Home and  Family Show, and I'm happy to return this Wednesday (it repeats on Thursday, so I am told) to share information with you about growing sunflowers for pollinators.
Tune in Wednesday, April 13, 2016 at 10 a.m./ 9 a.m. central for fun and flowers as we discuss bee-friendly gardens, why pollinators are important, and how to grow sunflowers for color, pollen, and food.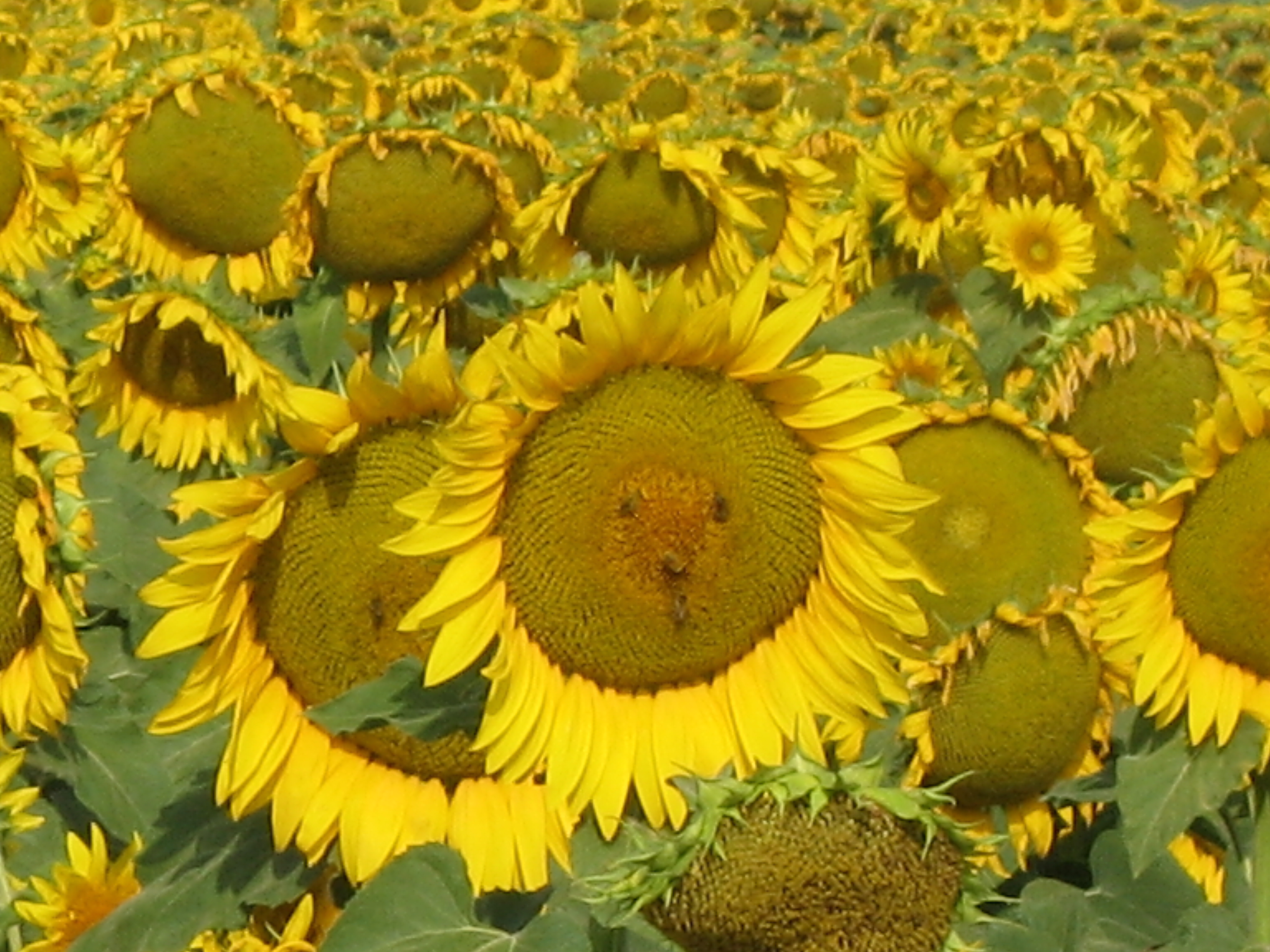 The photo above was taken in the south of France during a drive through cicada-laden fields on a hot day in July. We pulled over to snap the photo out the window and the sound of cicadas was deafening. These sunflowers were being grown for the seed oils. Fields went on for miles in all directions.
But I digress…
In case you missed my previous appearances on Hallmark Home and Family Show, here's the write up about a segment on installing easy drip irrigation.
http://www.hallmarkchannel.com/home-and-family/how-to/christy-wilhelmis-at-home-drip-irrigation
Here's another segment with fellow Gardenerds Shirley Bovshow (a regular on the show) and David Walrod of Urban Dirt TV.
Fair warning, there will be shenanigans as we play with other guests on the show for some charity game-time fun. Of course, we don't have cable here, so if anyone has the means to record and send a copy, I'd be much obliged.
Tune in and make plans for flowers in your spring/summer garden. We'll show you how to plant and care for your sunflowers (and tell you why they're so important).