We don't want for much here at Gardenerd HQ (okay, except for time off, but such is life). The holidays, however, bring out the consumer in all of us, even if it's a hankering for more seed storage. While we try to give gifts from the home and garden, we can't help but long for a few shiny new objects under the tree this year. Here is our wish list, our favorite gift-giving ideas for 2016 with info about each directly from the source:
Myrtlewood Trug – Large — from Minnie and Moon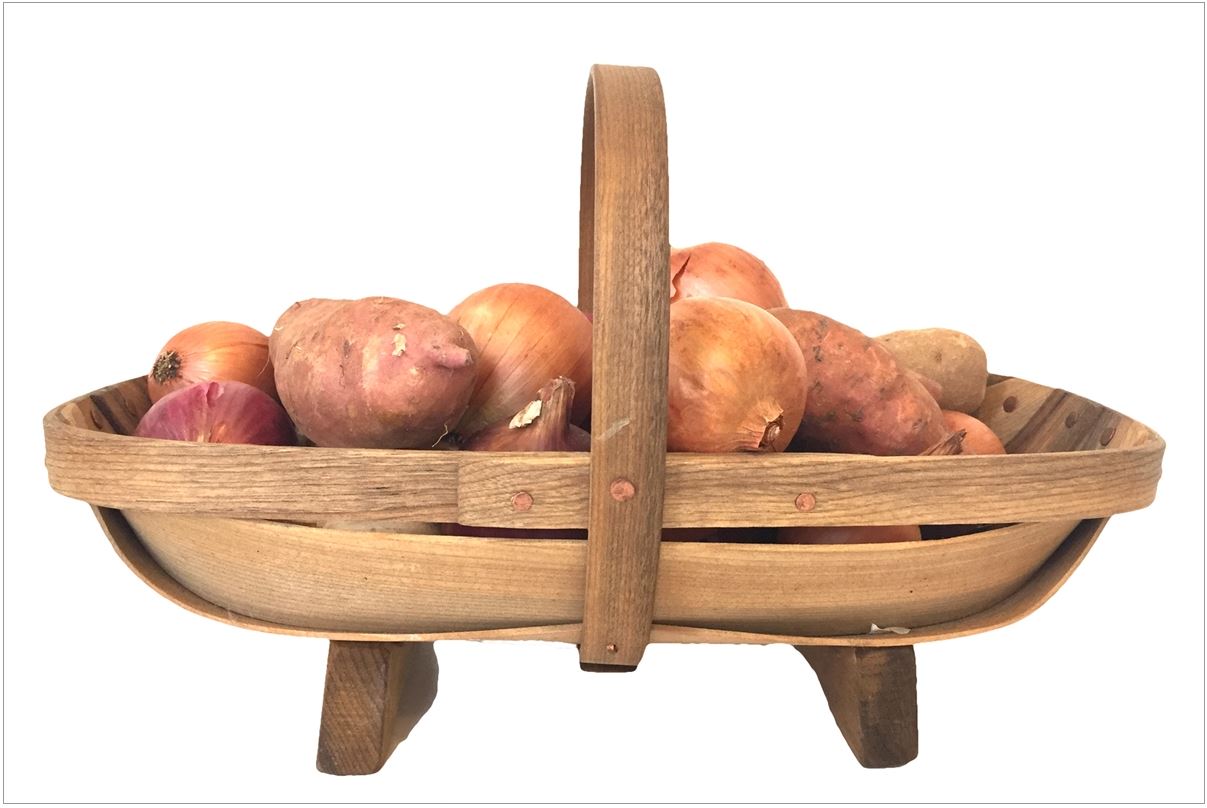 "These hand-crafted trugs are light weight, yet durable and made to last. Constructed of Pacific Northwest Myrtlewood and fastened with copper nails. The trugs are dipped in food safe mineral oil for a lovely natural finish.
Made one at a time by US craftsmen to be strong, functional, and incredibly beautiful. Keep in mind each trug will have some variation due to the unique grain of the wood, and the hand made nature of the product.  Large: 20" x 11" x 10""
———————————————————————————————————-
Sloggers Cloggers – Waterproof Comfort Shoes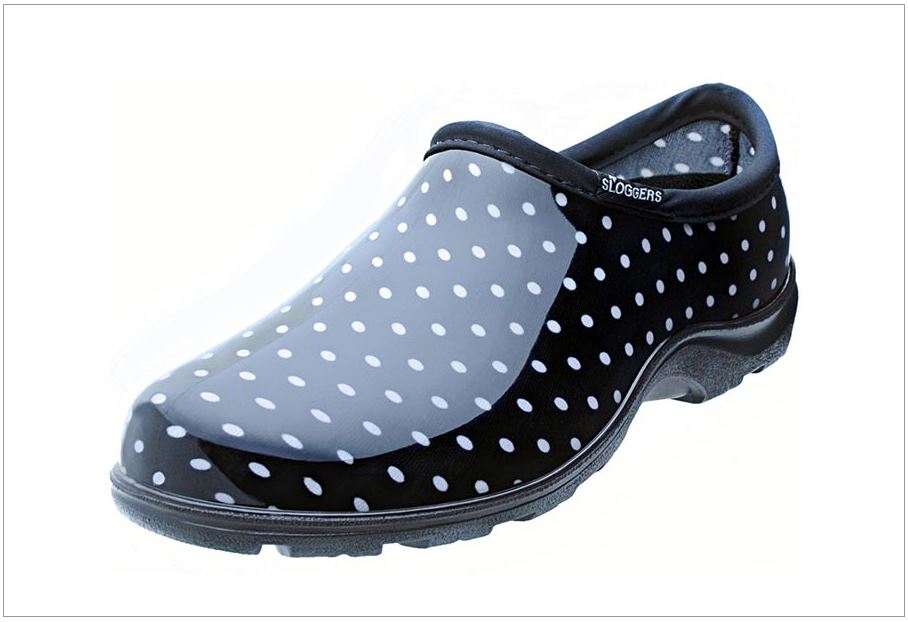 "Just like the rest of our Sloggers MADE IN THE USA shoes, they include our "All-Day-Comfort" insoles, our signature deep lug sole for great traction in wet and muddy conditions, and a soft binding around the top. Our shoes are made from 100% RECYCLABLE, medical grade material so they have a soft feel and no odor (unlike the China stuff),they are easy to hose off clean and will last for years. The sole contains up to 50% recycled material so when your finished with your shoes, you can send them back to us and we'll turn them back into a new pair! How's that for "reuse and recycle"?"
—————————————————————————————————-
Woman's Work Lavender Mint Shea Butter Hand Moisturizer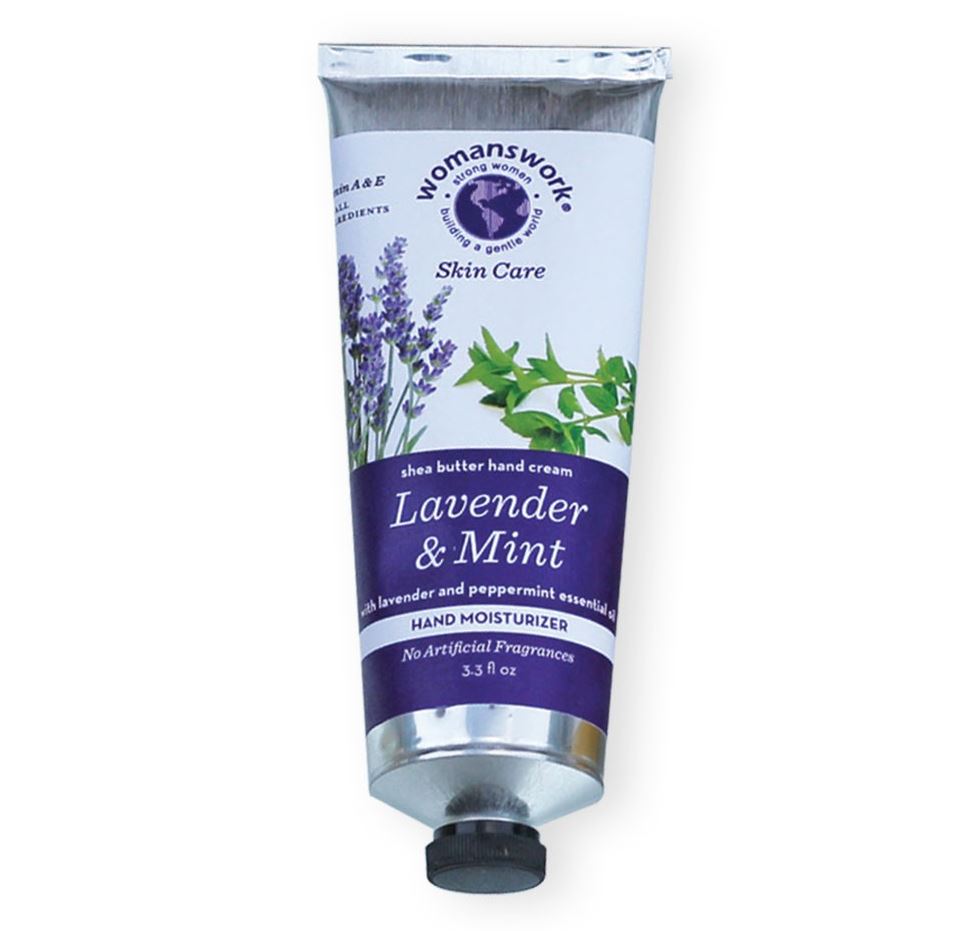 "Lavender essential oil with a touch of peppermint essential oil gives our exclusive formula a rich but mild fragrance.
Our master herbalist mixes certified organic shea butter and sunflower oil for a silky smooth, non-greasy moisturizing cream.
Massage into your hands after a day in the garden or wear it under your garden gloves to soften hands while you work.
Rich in Vitamins A and E.
This product is a Womanswork Exclusive!
Great gift idea!
Ingredients: Spring Water, Sunflower oil, certified organic Shea Butter, Vegetable based emulsifying wax, Plant-derived fatty acid, Lavender Essential oil, Peppermint essential oil. A minimum amount of preservative (less than 1%) is added to prevent bacteria: phenoxyethanol and caprylyl glycol. No paraben or formaldehyde is used.

No artificial fragrances are used.
No animal testing is done."
—————————————————————————————–
Seed Cleaning Screens – from Strickly Medicinal Seeds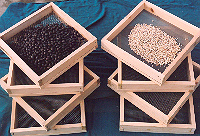 "Set of 8 screens, each 12 inches by 12 inches and 3 inches tall.  The screen sizes graduate from 4 strands per inch (coarse) to 70 strands per inch (very fine). The screen used is industrial grade stainless steel, and we have chosen the most robust stock. The wood used is clear grade Port Orford Cedar, which is bioregional to us, is the hardest of all Cedar species, has a hardwood-like pattern of grain, and emits a delightful aroma, especially when newly worked. The wood itself is antiseptic, repels bugs and is quite weather and rot resistant.
Here are the opening sizes for the screens (the distance between the wires), expressed as decimals of an inch:
#1 screen .203
#2 screen .132
#3 screen .090
#4 screen .065
#5 screen .055
#6 screen .051
#7 screen .030
#8 screen .015″
——————————————————————————————-
Equal Linen Tea Towel – from Bambeco Sustainable Home Goods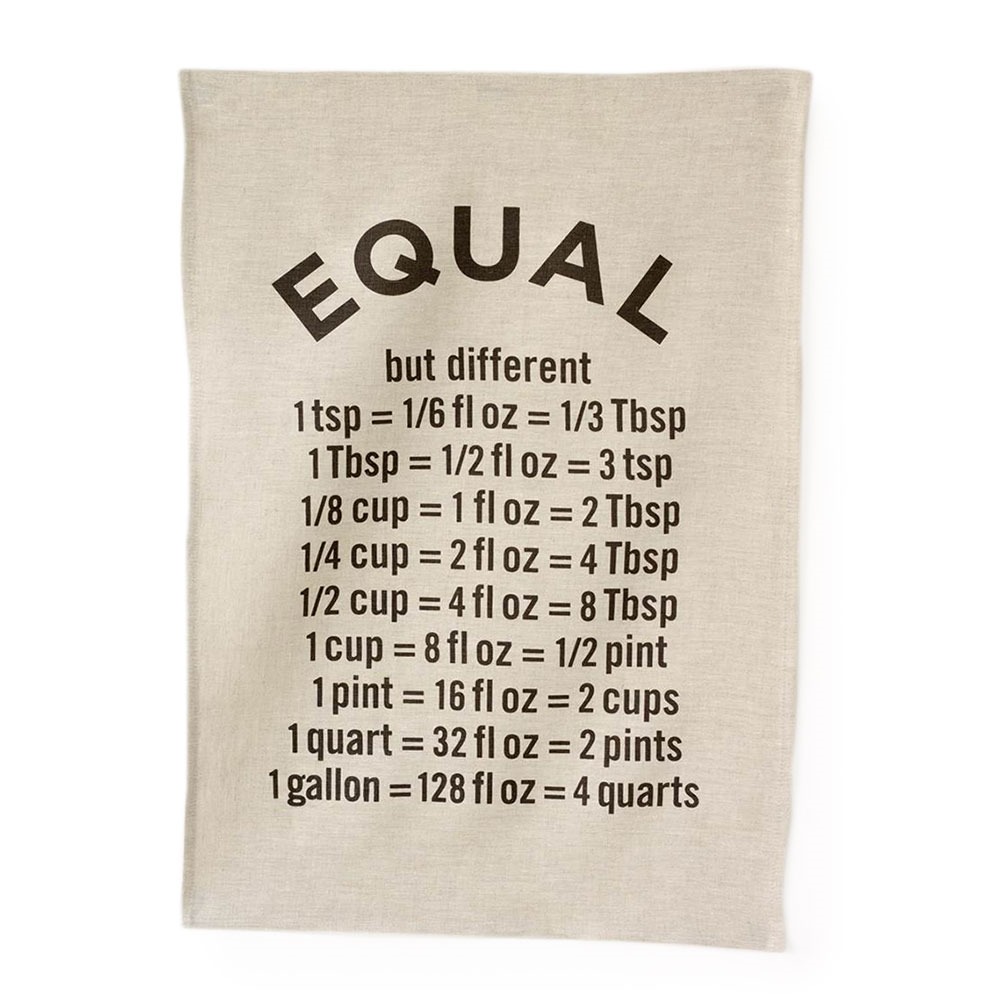 "Hand-printed with copper-colored water-based inks on oatmeal linen in the USA, the Equal Linen Tea Towel is the perfect kitchen accomplice. Adorned with words of wisdom for the creative cook, these towels will help jog your culinary memory – how may cups in a pint? The 100% linen fabric is sturdy, absorbent, a little nubby and becomes softer with each use. Use these towels to dry the dishes, cushion a bowl, protect your hands, wrap a gift or set a table. They're a natural, reusable and responsible alternative to paper.
Linen may be one of the oldest textiles in the world, dating back to approximately 8,000BC; it is the strongest of the vegetable fibers, smooth and lint free. Linen is highly absorbent and easily dyed; the color will not fade with washings."
————————————————————————————————–
And of course, for others we highly recommend anything from the Gardenerd Store. Check out our Gardenerd Mug (supplies running low, claim yours today!), Recycled Cotton Canvas Grocery Tote, The Ultimate Garden Bag and an autographed copy of Gardening for Geeks.