Land is hard to come by in Los Angeles, so when an former gardening student asked us to transform their backyard into an urban farm, we were delighted to discover they had nearly 4,000 square feet to work with.
The yard was flat and barren with plenty of potential. They wanted raised beds, cane berries, and additional fruit trees for their mini orchard.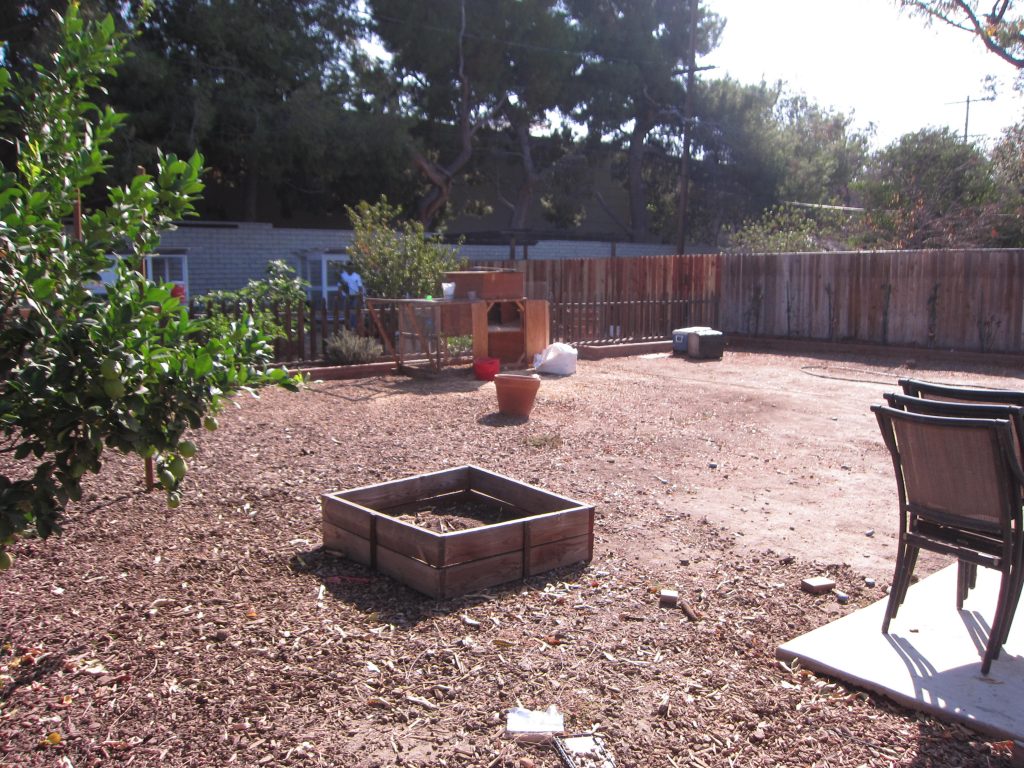 The yard was screaming for purpose, but the make-shift chicken coop allowed the family's hens the run of the yard, leaving no plant unexplored. They hired a craftsman to build dual Super Coops in the back-back yard (shown background above).
The family already planted an assortment of citrus trees in the perimeter planter (shown to the left of the empty raised bed above), but needed to make the area opposite, with dead roses, more productive.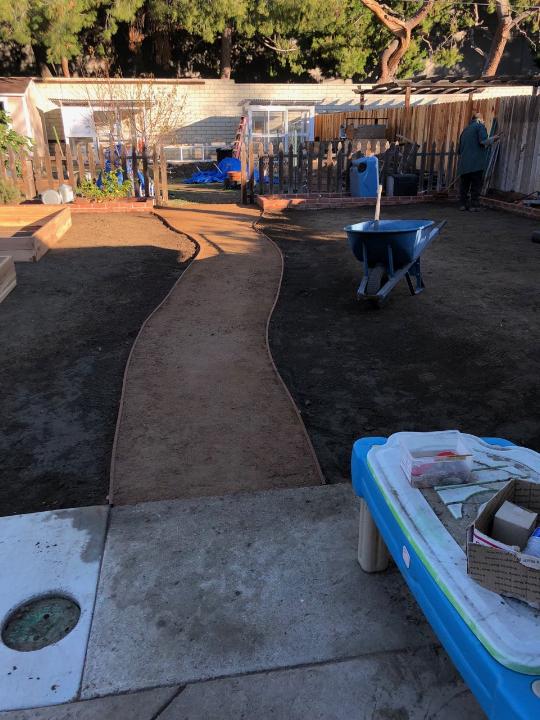 Creating Purpose
A new pathway and 6 raised beds turned an unused space into a productive food garden for the family.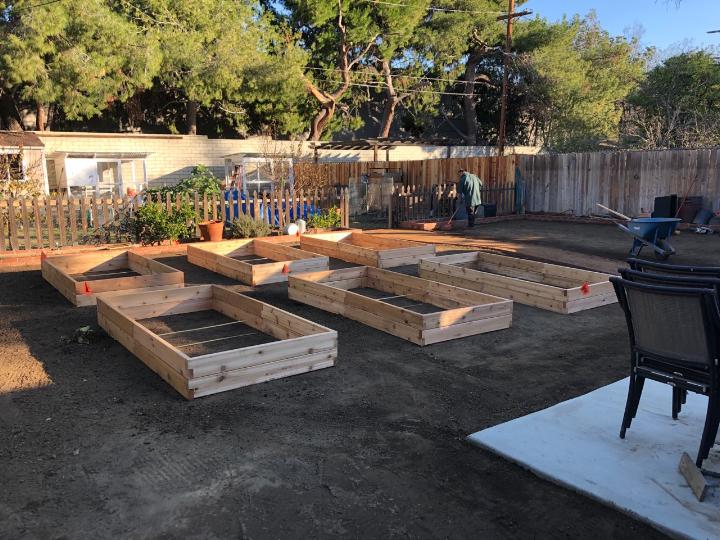 We installed blackberries, raspberries and blueberries in the planter against the fence and fixed the broken irrigation to help the plants thrive in the Valley's scorching heat.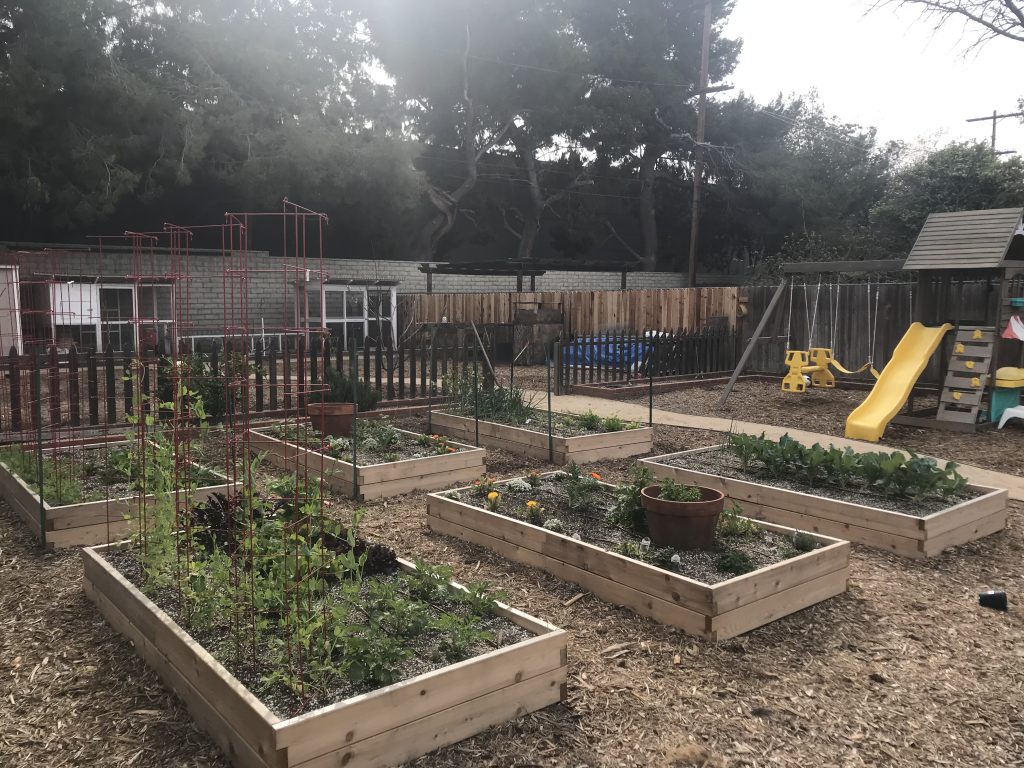 New Yard–New Life
We planted the two middle vegetable beds with artichokes, herbs, flowers and strawberries to anchor the garden. The outer four beds will rotate annual crops. We planted peas, sweet peas, lettuces, brassicas, root veggies and more. The family bought a swing set that allows the kids to play while mom and dad play in the garden.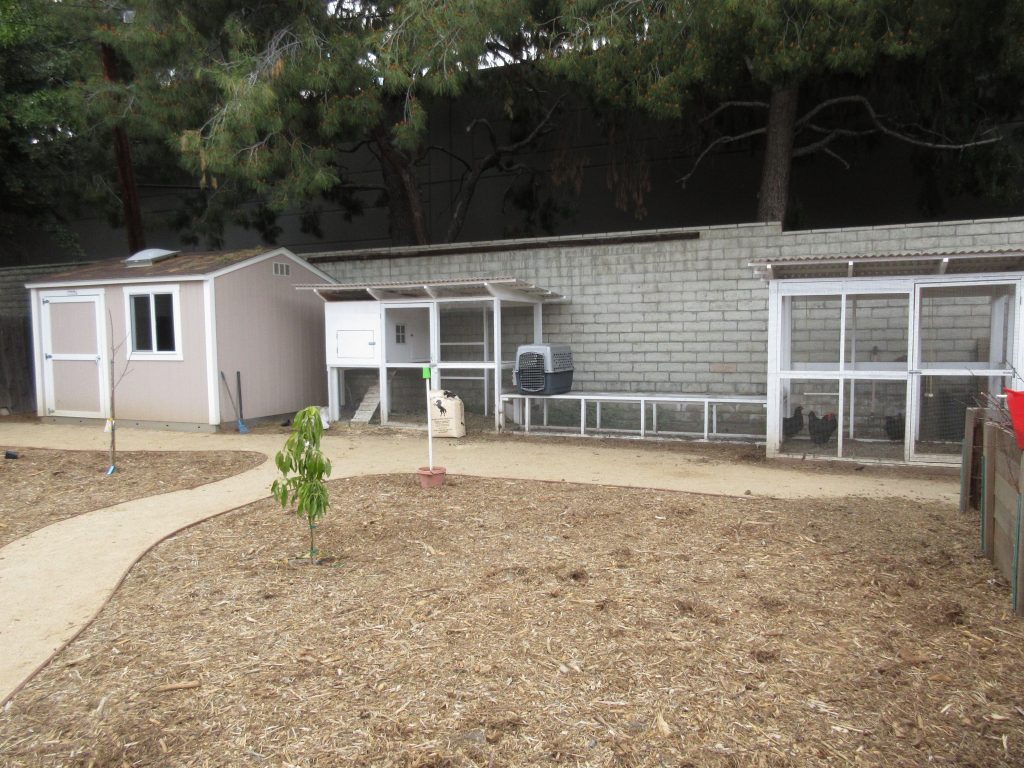 In the Back-Back Yard, we continued the path to the Super Coops and created a walkway in front of a new pre-fab shed. We added two new fruit trees: a standard persimmon and dwarf avocado on either side of the path. In time these will create much-needed shade.
The family still wanted open space, in case the chickens ran loose in the yard, so we mulched both yards and left room for later experimentation.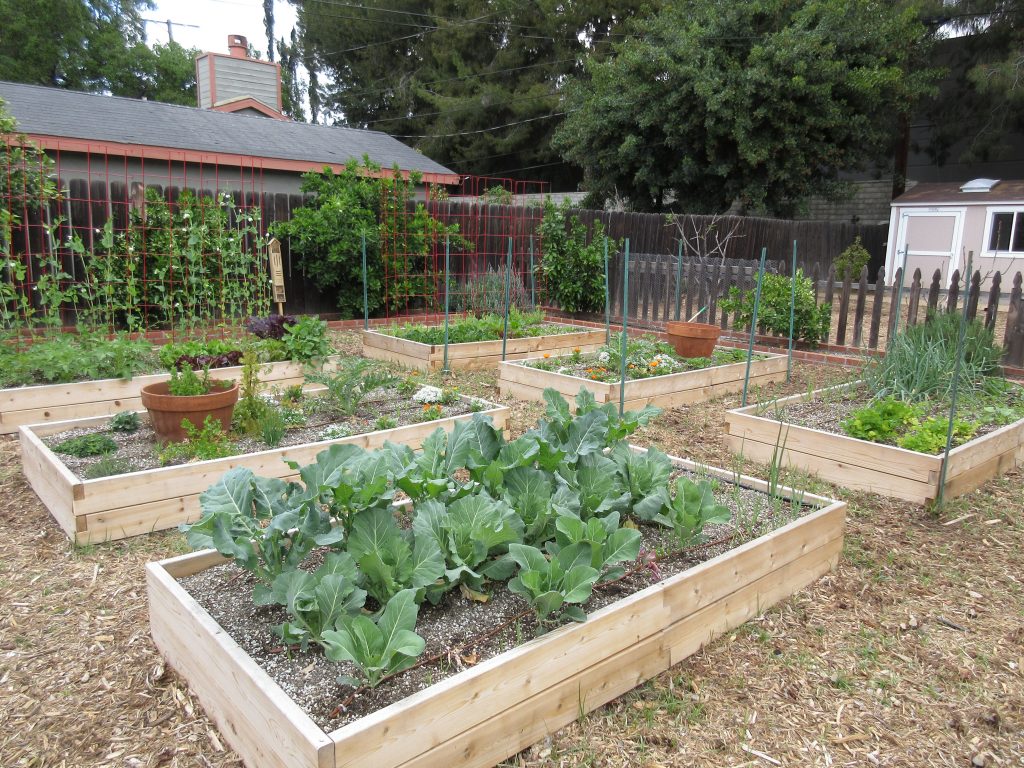 The fall growing season was a success, with the exception of a few unwanted visitors. The family added stakes and netting to protect crops in their new urban farm. Soon we'll plant summer-season veggies as these fall crops are harvested and enjoyed.