In a small-space garden, the beds aren't always ready when it's time to plant new crops in the ground, so if we start seeds in flats, we close the gap between pulling winter crops and planting spring/summer crops. Every year we start our corn seeds in a deep seed flat in order to get a jump on the season. By the time the peas and lettuces are done, our corn seedlings are already 6-inches tall and ready for transplanting.
This year, however, we waited too long. Our corn seedlings were a foot tall and dying to get out of their cage. Here's a story about what happens when you wait too long to transplant: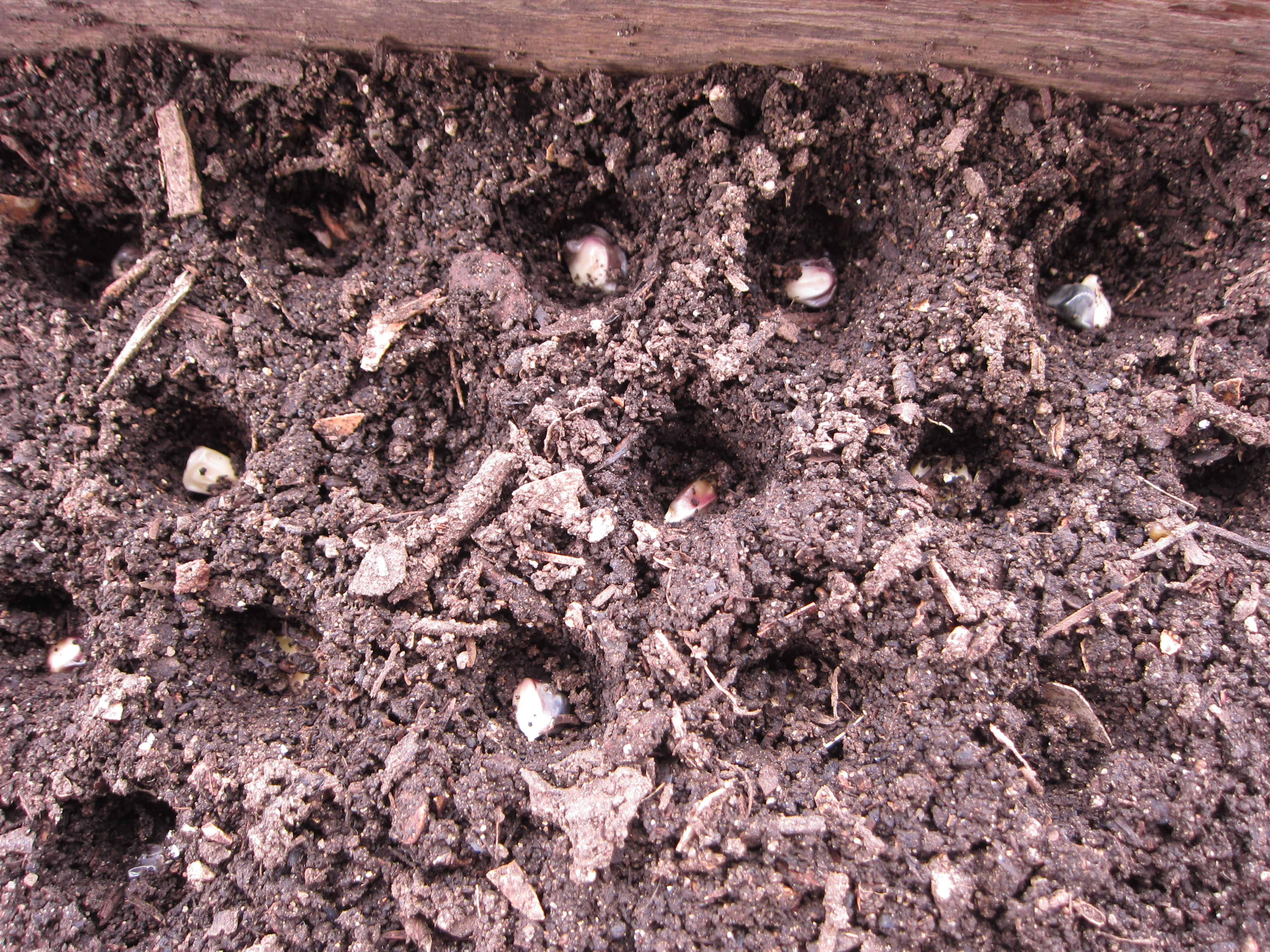 We seed bio-intensively – 1-inch apart to save space and supplies. When seedlings are small you can prick them out to transplant them into beds. This close together, though, they won't last long without stress. Timing is key.
Our corn transplanted well, but it suffered transplant shock. After about a week, we saw new growth and we thought we were on our way.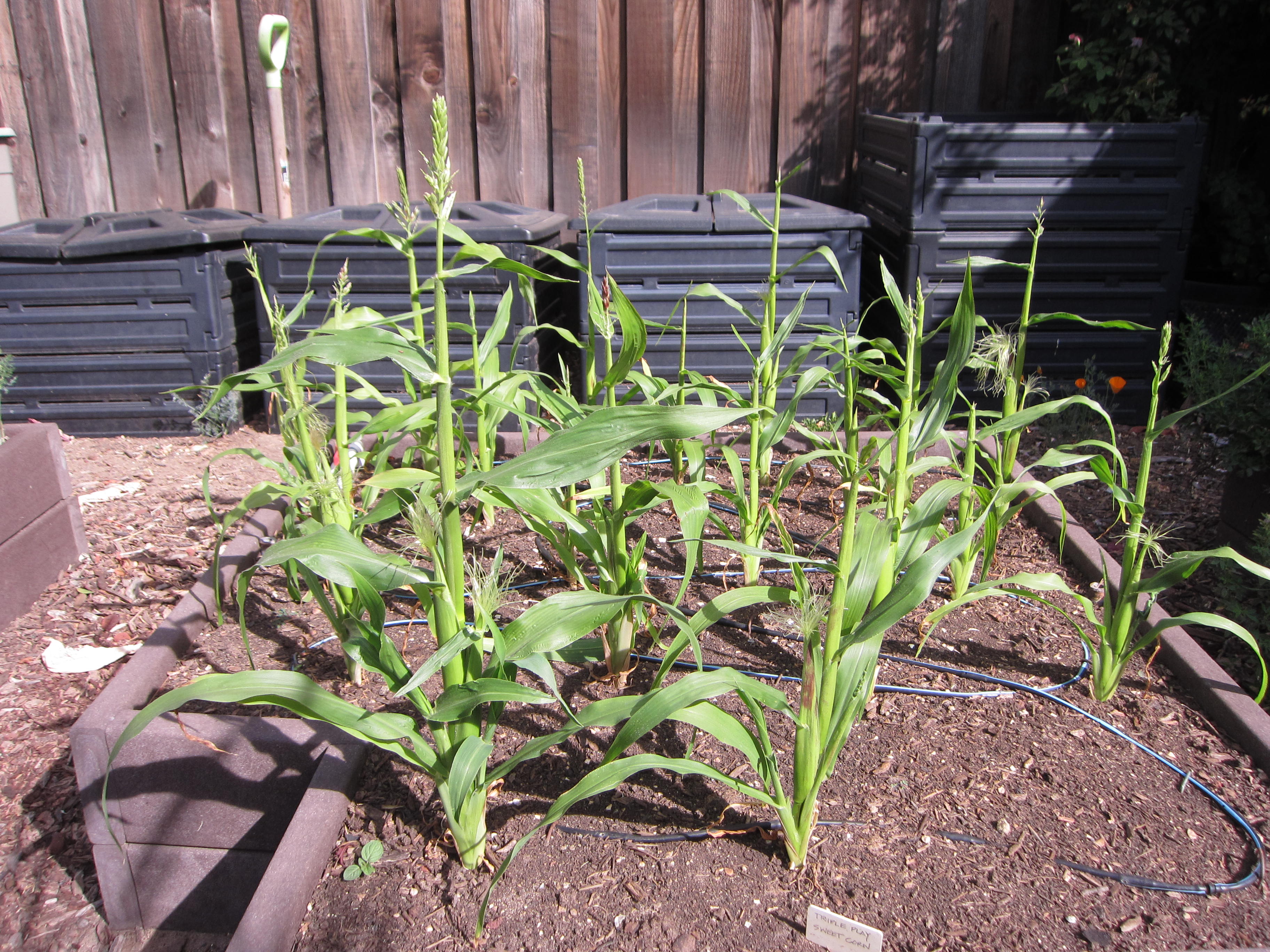 On our way…yeah right. Our corn was so eager to make up for lost time, it sent out tassels after two or three weeks of growth. Uh-oh. Our friend David King of the Learning Garden pointed out that direct-seeding is the best method because this exact thing happens if one leaves one's transplants in the seed flat too long.
Not only did our corn start to tassel out early (which has happened in the past and the result has always been successful) but it started sending out silks. That's when we knew this crop was doomed.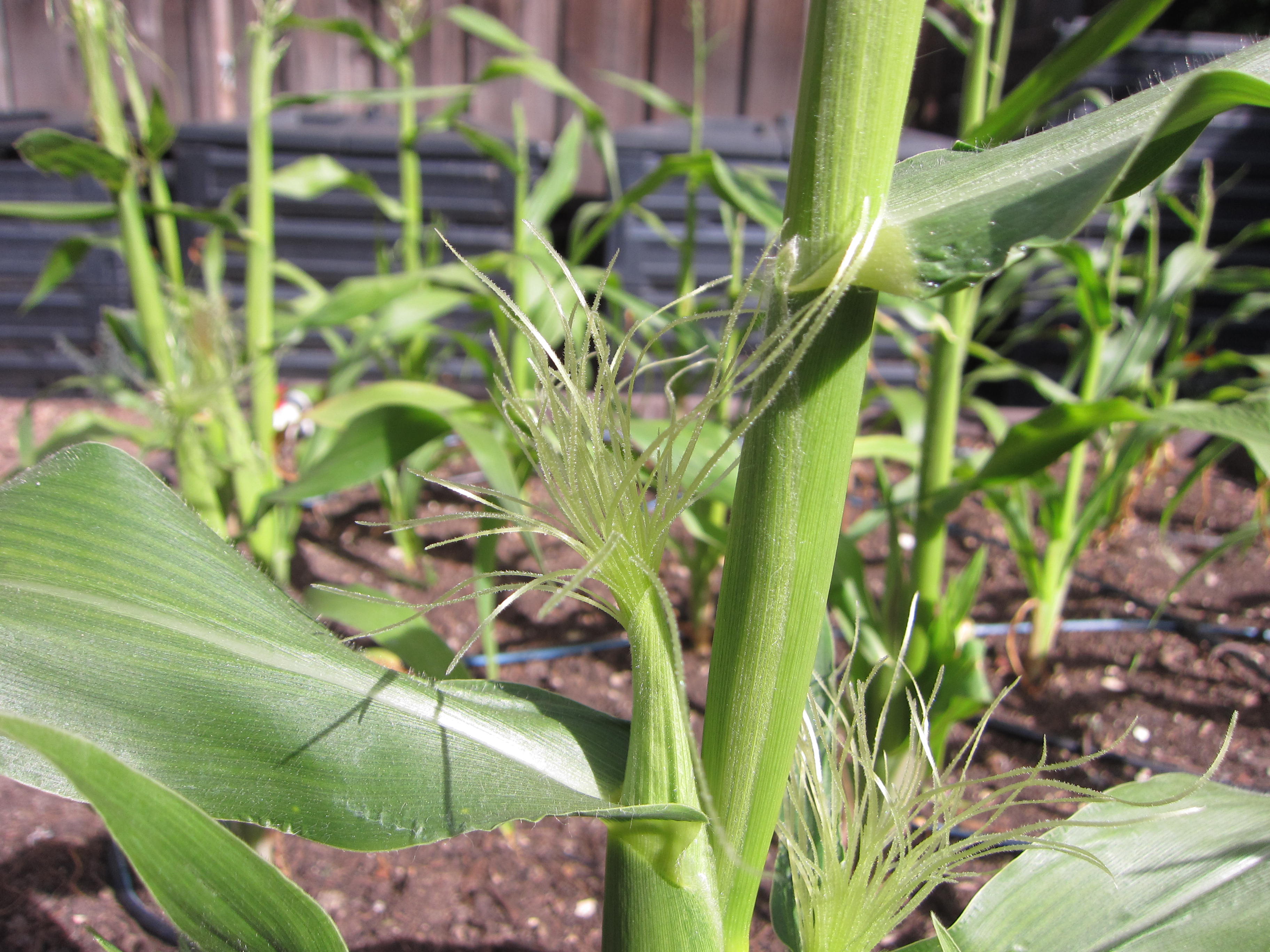 Yep, that's a sure sign they won't do well. David said, "you'll get plenty of baby corn that you can use in stir fries." We hate baby corn.
So we pulled the doomed plants and started over. It's early May and this all happened in mid-April. We soaked and direct-seeded in the same bed, and now our new corn seedlings have emerged. This failure is not a complete failure because lessons have been learned: transplant early, otherwise don't start corn in seed flats.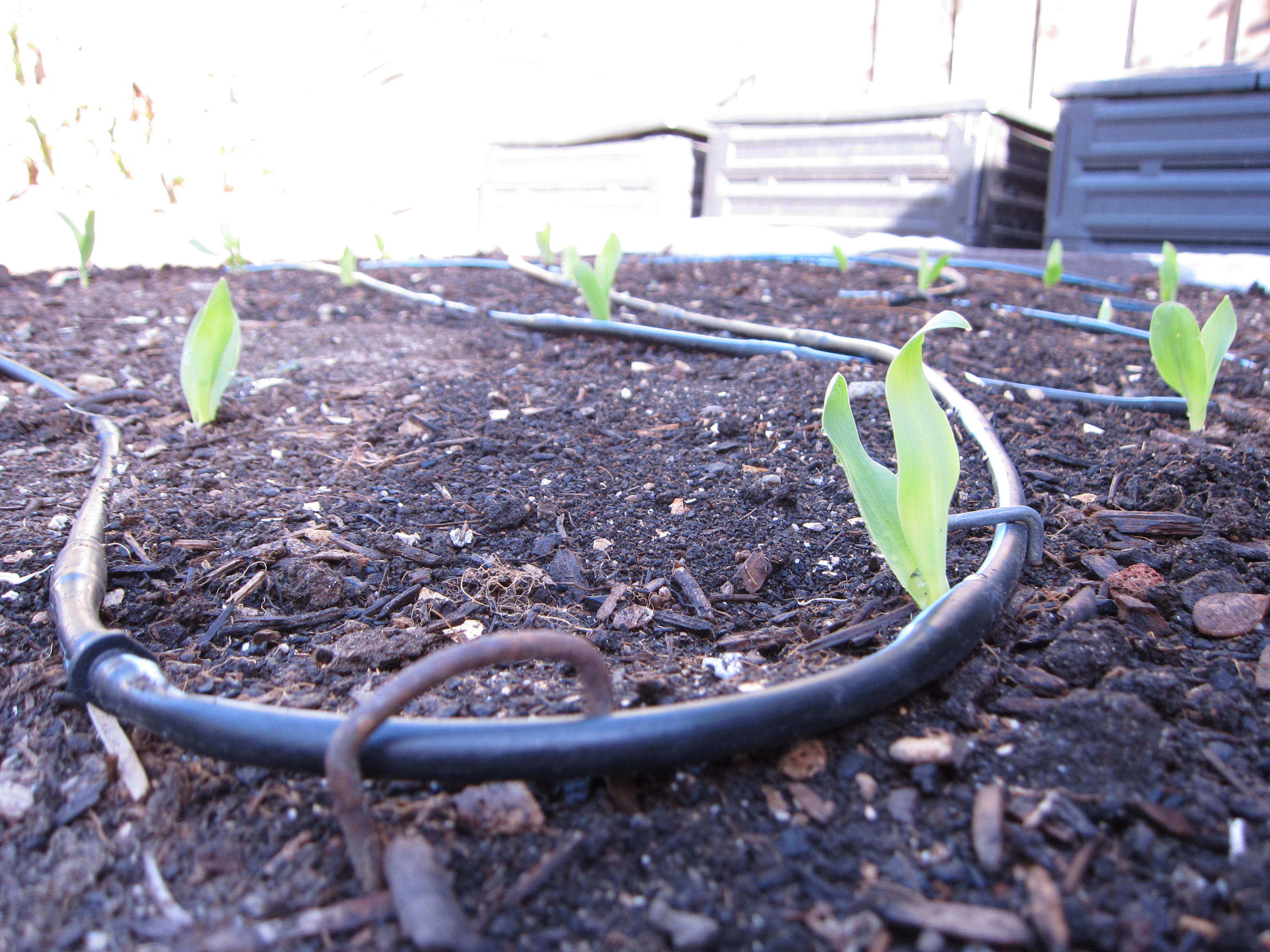 The moral of this story is – try everything and learn from the experience. Failure is surmountable. We gardenerds have the good fortune to try again every season.