I do believe my favorite question to date just came in to Ask Gardenerd from Jeff Bremer:
"Hi Christy, How do I encourage volunteers? Over the years in my tomato garden, a few volunteers would appear each season. Last year, in hopes of getting a lot of volunteers (for this year) whenever a tomato was damaged or half-eaten by some critter, I buried it in the soil. However, this year, not one volunteer arose. Is there anything I can do to encourage them for next year? Thx, Jeff "
Jeff, I love that you appreciate the wonder and blessing of tomato volunteers. Here at Gardenerd we affectionately call them, "Nature's slap in the face." They don't need us and they grow better than anything we cultivate on purpose. That's how I think of them anyway.
Volunteer Tomatoes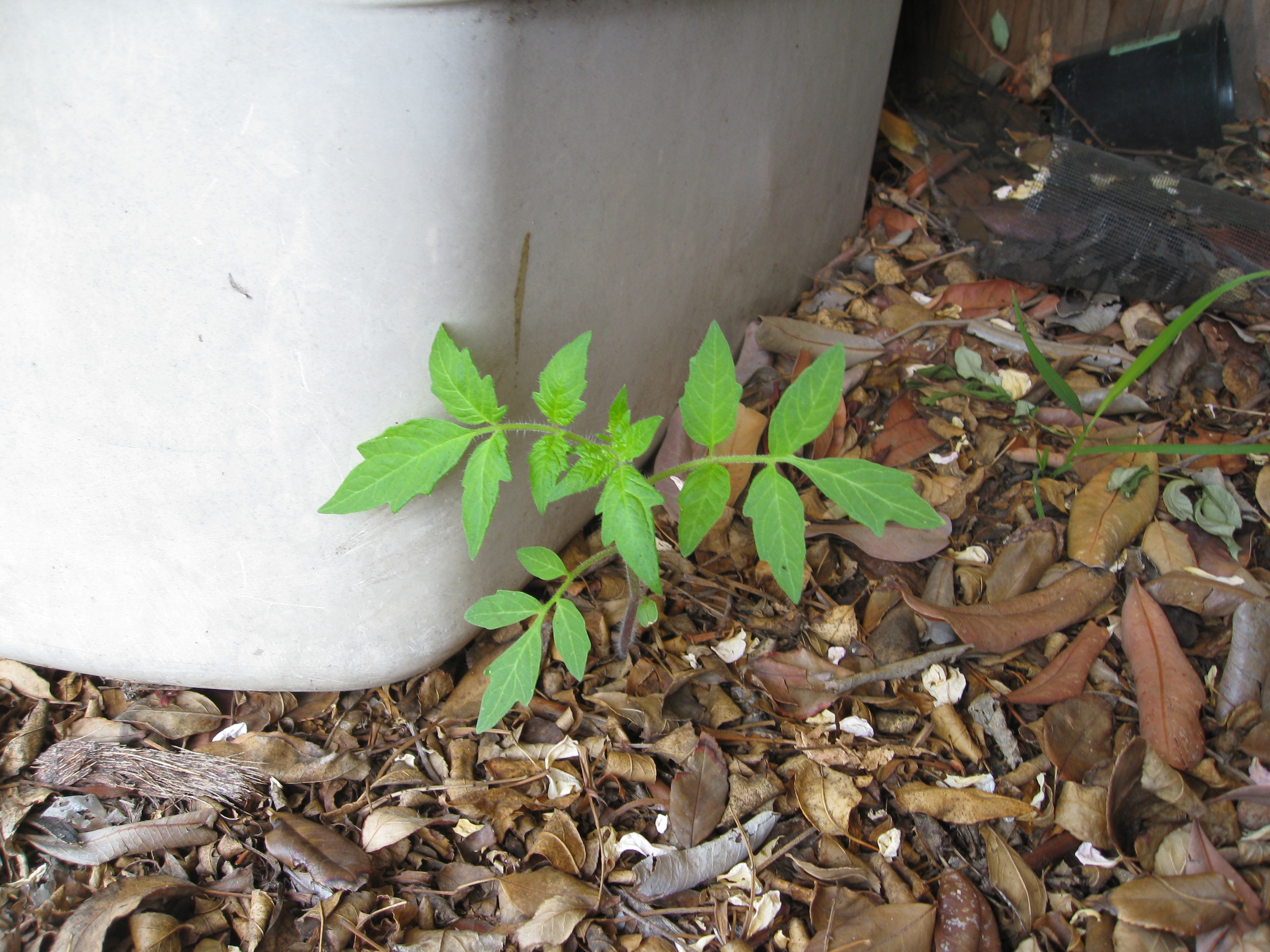 The tomato above went on to climb a giant Cecil Brunner rose with not a drop of irrigation and totally inadequate sunlight. It produced tons of paste tomatoes we had to pick from a step stool. We can't explain it, except that nature is determined to survive.
How to Get More
Here's my theory: when you buried the tomatoes with all the best of intentions, you interrupted the natural decay cycle of the tomato. The mucilaginous membrane around tomato seeds has to break down in order for seeds to germinate. By leaving them to desiccate above ground, that process continues. By burying the seeds, the seeds might rot before drying out and breaking down the membrane. Again, this is my theory.
So, it may be messy, but if you leave the tomatoes above ground and at the most throw some mulch over the top of them at the end of the growing season, I have a feeling you'll end up with plenty of volunteers next year. Remove the human intervention and let nature do what she does best.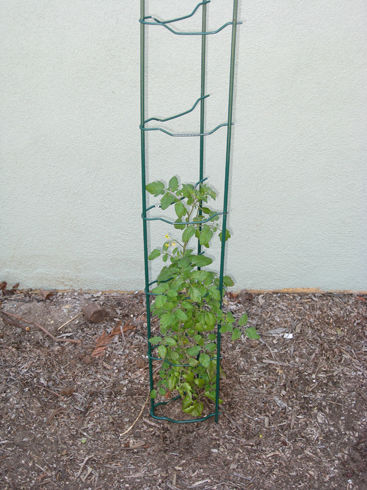 Your question also made me wonder if you conditioned or disrupted the soil before burying the tomatoes. Did you add compost or do a little weeding beforehand? Volunteers thrive because they have to struggle. If we make it easier for them, they won't be as vigorous. Leave the soil as is, and set the stage for a game of survival of the fittest.
So, my best answer is to take yourself out of the equation and let Nature do her thing. In the end Nature always wins, right? Thanks for writing in, Jeff. Best question ever.
Hey Gardenerds, if you have suggestions for Jeff, or ideas that worked for you to generate more volunteers in your yard, post a comment below. We'd love to hear from you.