In this issue:
November in the Garden
Bare Root Fruit Trees with Christy – Podcast
Gardenerd Tip of the Month: Feast Ideas for Thanksgiving
Gardenerd Product of the Month: Grow Your Own Mini Fruit Garden
---
November in the Garden
The air is filled with change, newness, and a fresh start for fall–it's one of many things we are grateful for. In places with actual winter, this time signals more of a shift toward dormancy and reflection. Either way, the change of season brings a new perspective on life. Gratitude for seasons past, and hope for future gardens.
Our Test Garden is brimming with life. I'm grateful for cooler weather, which brassicas love. Our kale, broccoli, cabbage, kohlrabi, and Romanesco are pushing through their floating row covers, yearning to be free. But we still see cabbage moths fluttering about, so no dice! Our carrot, spinach, lettuce, and mache seeds have sprouted while the radishes are already showing color at the shoulders. We're harvesting apples, lettuces, boc choy, mustard greens, arugula while we wait for oranges and tangerines to turn colors. It's time to shred old biomass from the summer garden and build a compost pile.
In this newsletter, you'll find our latest podcast, details about my new book, and ideas for your Thanksgiving table. I also want to thank you for being gardenerds, and for supporting Gardenerd by watching, reading, and listening to the stuff I put out each year. You're the best! As always, please continue to wear masks outdoors. Stay safe out there and…
Happy gardening,
Christy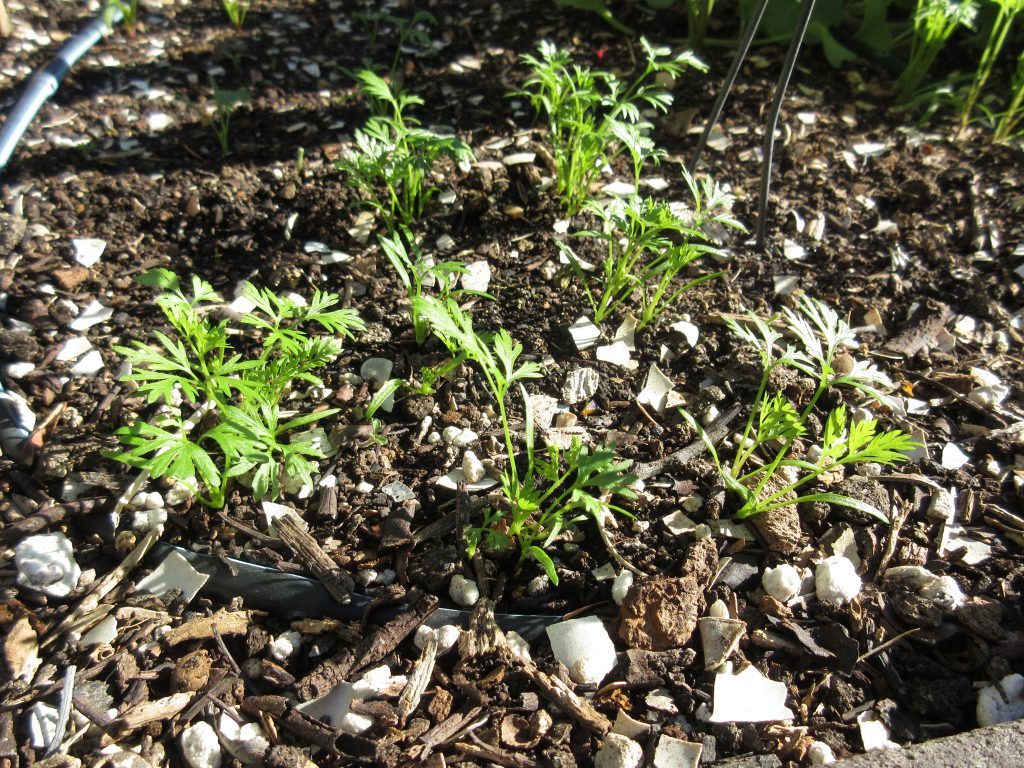 ---
2. Podcast: Bare Root Fruit Trees with Christy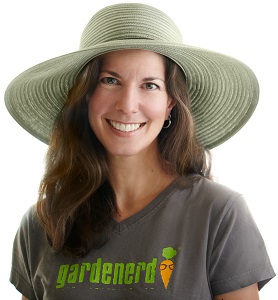 In this week's podcast, Christy shares her knowledge about bare root fruit trees and what you need to know before you buy. She also shares info about growing perennial vegetables. Now is the time to pre-order these items, and she'll give you the details so you can make good choices.
---
3. Gardenerd Tip of the Month – Ideas for Thanksgiving To Be Grateful For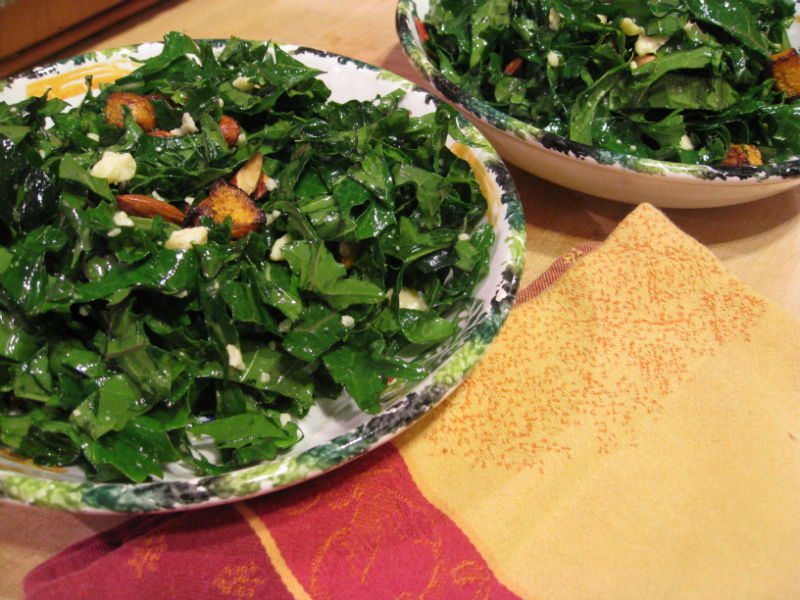 Thanksgiving is all about the sides, and it's a chance to showcase garden fresh produce. We're always grateful to be able to cook from the garden. Here are some tasty recipes to feature your garden harvest this Thanksgiving.
Home Grown Sweet Potatoes – we much prefer savory treatments on our sweet potatoes than the common sugary offering out there. Try this one with rosemary and parmesan.
Root Veggie Chowder with Collard Ribbons – even if your collards are young, you can pick a few leaves (or use any other brassica leaf that's tender) to make this soup. It's hearty and satisfying.
Mini Pumpkin Sage Balls – need an appetizer (or a way to hide pumpkin puree)? These are great to snack on while dinner is in the oven.
Northern Spy Kale Salad – we share this one a lot. The combination of fresh kale with kabocha squash make this a great addition to any Thanksgiving table.
I-Love-Veggies Bake – this one takes some time, but the layers of fall/winter veggies like butternut squash, potatoes, and cauliflower are delicious.
And if you are looking for THE best buttermilk biscuit recipe on the planet, here it is.
Whether you go in the traditional direction or add some of these garden harvest recipes to your table, enjoy your thanksgiving.
---
4. Gardenerd Product of the Month – Grow Your Own Mini Fruit Garden

We're excited to announce Christy's new book, coming in March, 2021. Grow Your Own Mini Fruit Garden has everything you need to get started growing fruit in small spaces. Whether you have a balcony, patio, or back yard (or front yard…hey, we did that at Gardenerd HQ) you'll find the best guidelines for designing your space, choosing the best varieties, planting and care, and so much more. Pre-orders just became available, so grab your copy today!
Stay tuned for more tips and tidbits from Gardenerd.com. Enjoy your garden, it's something to be grateful for!

Search our archives here.