You are about to be transported to a place of lush beauty, where rainfall is abundant but the growing season is short (only 4 months). Given these circumstances, the Roger Van den Hende Botanical Gardens in Quebec City celebrate every moment with color, fragrance and texture.
At first glance you wouldn't know it was a garden. The entrance presents a metal and glass building that looks more like a laboratory than a botanical garden. Indeed, inside were rows of plants in nursery pots, sitting on tables with cables and wires connected to sensors and meters. What's going on in there? Plant trials, we think, but we'll never know–that part was closed to the public. But behind that…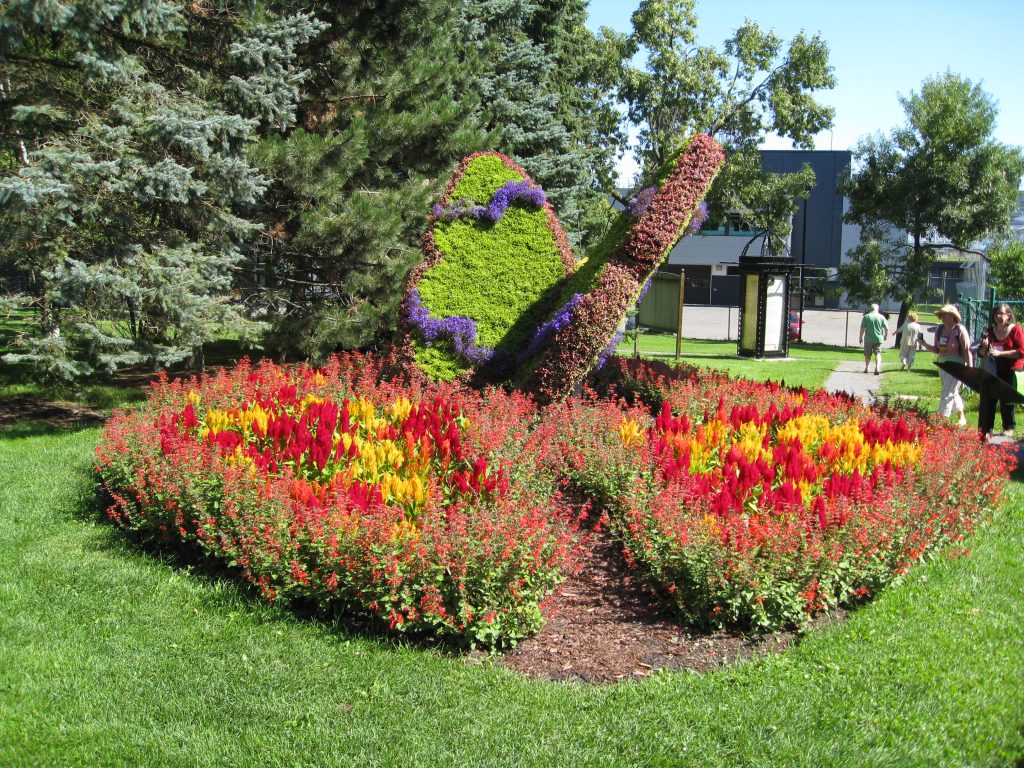 The garden was established in 1963 by Belgian-born Van den Hende, who wanted to create an experimental garden for students of Universite Laval to observe "conditions of hybridization." The 15-acre plot includes a water garden, flower beds, vegetable garden, and compost demonstration area.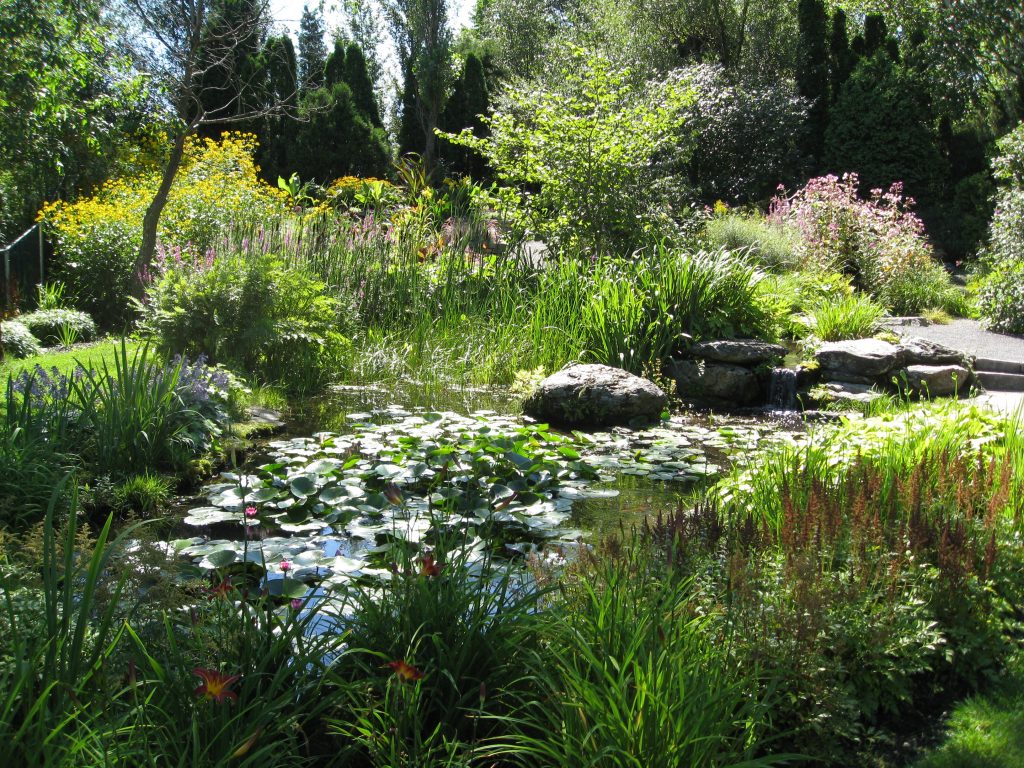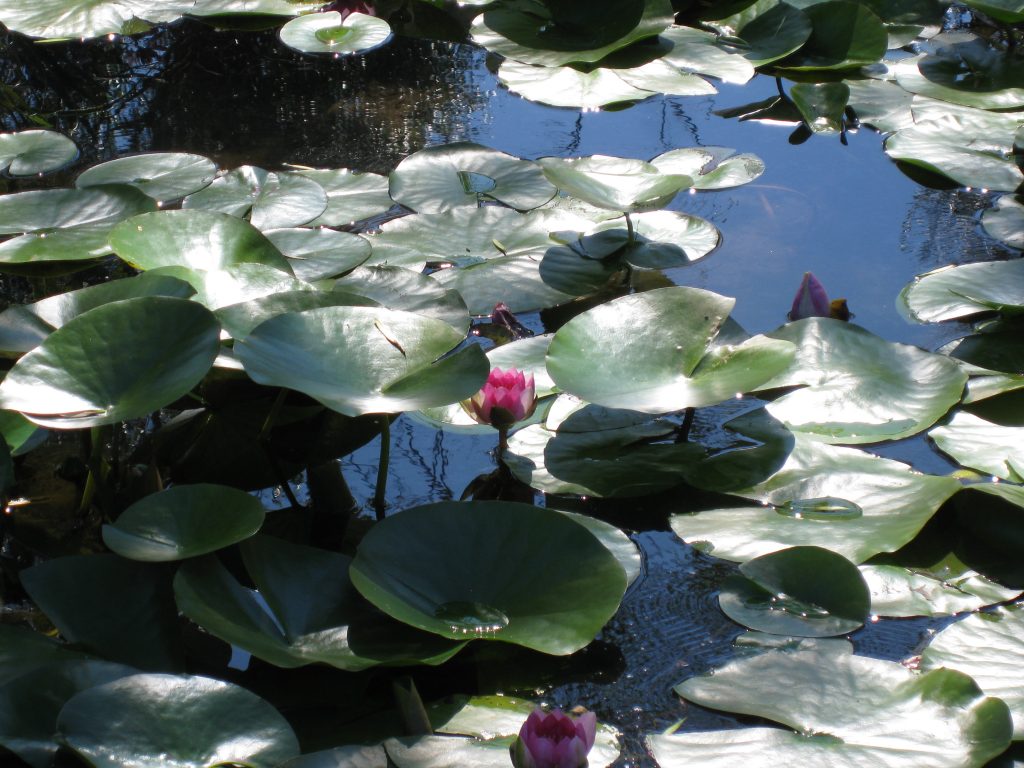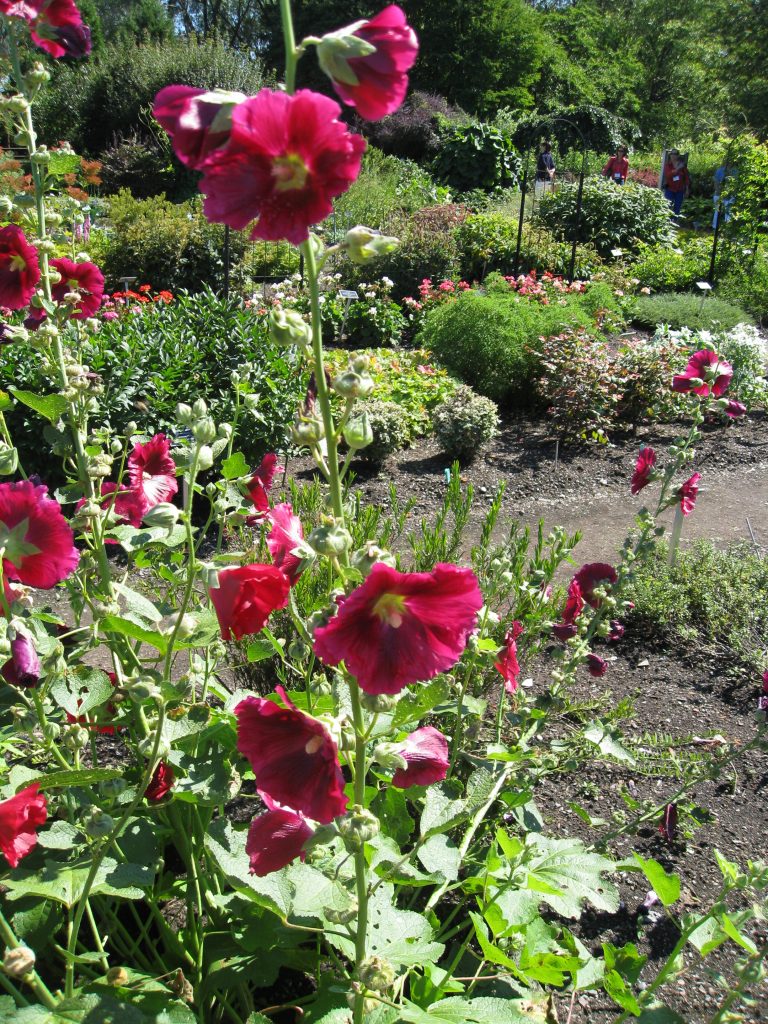 The vegetable garden was arranged in organized rows for easy observation and study. Along with our favorites (kale, basil, etc.) we found some unusual characters.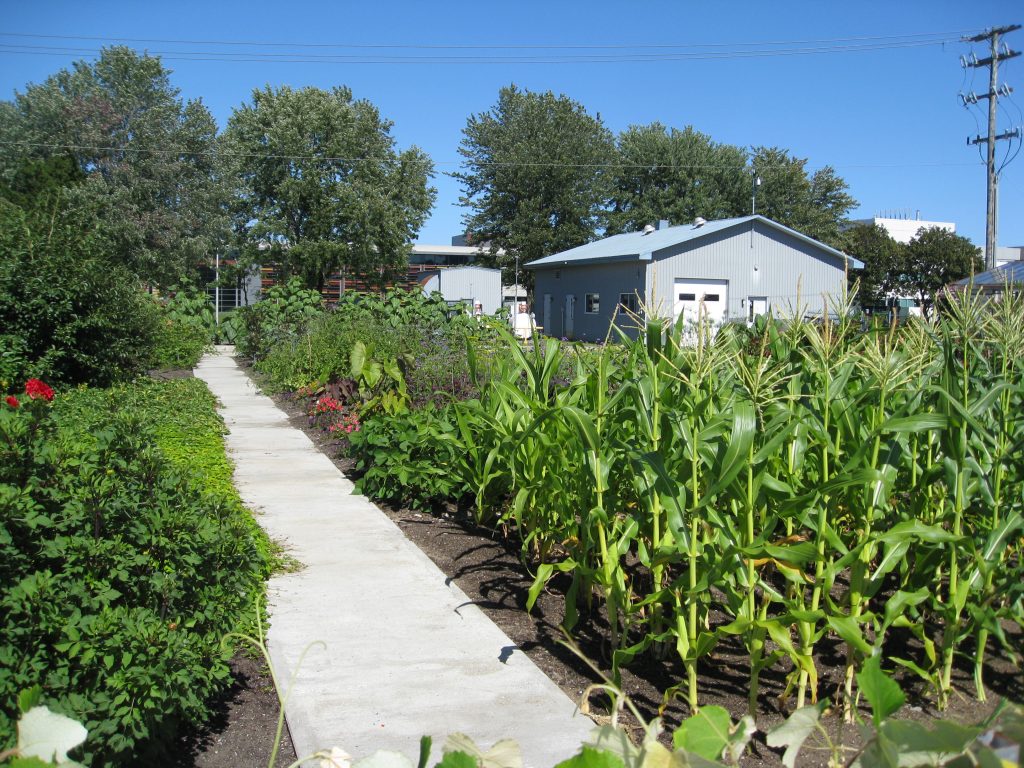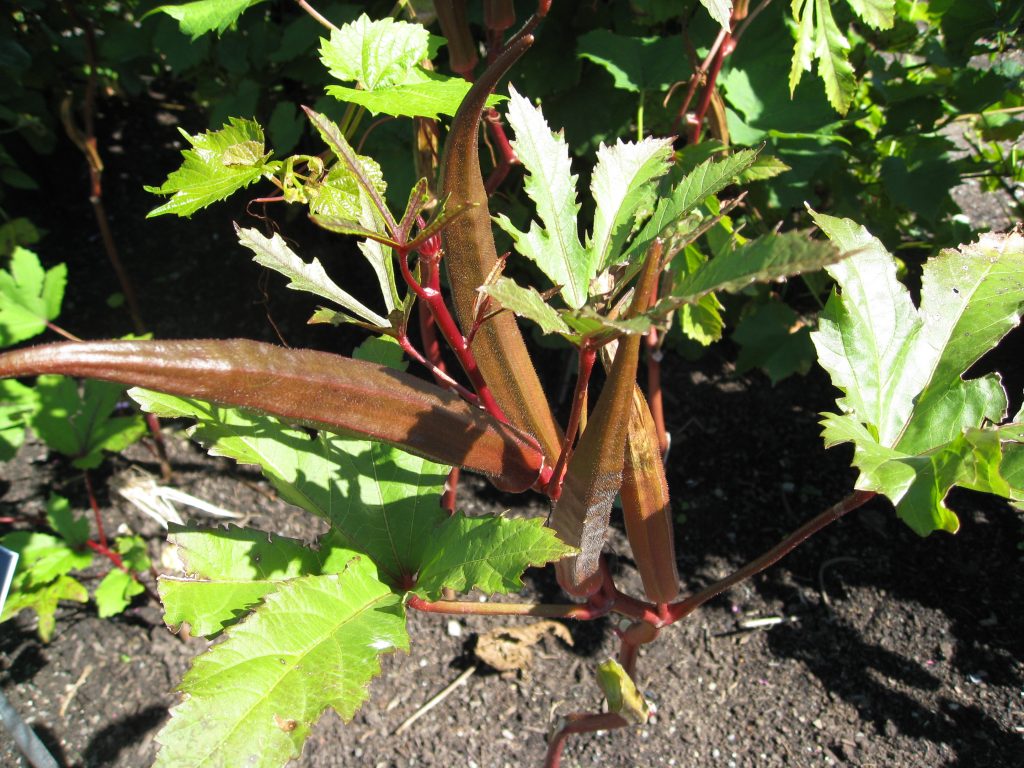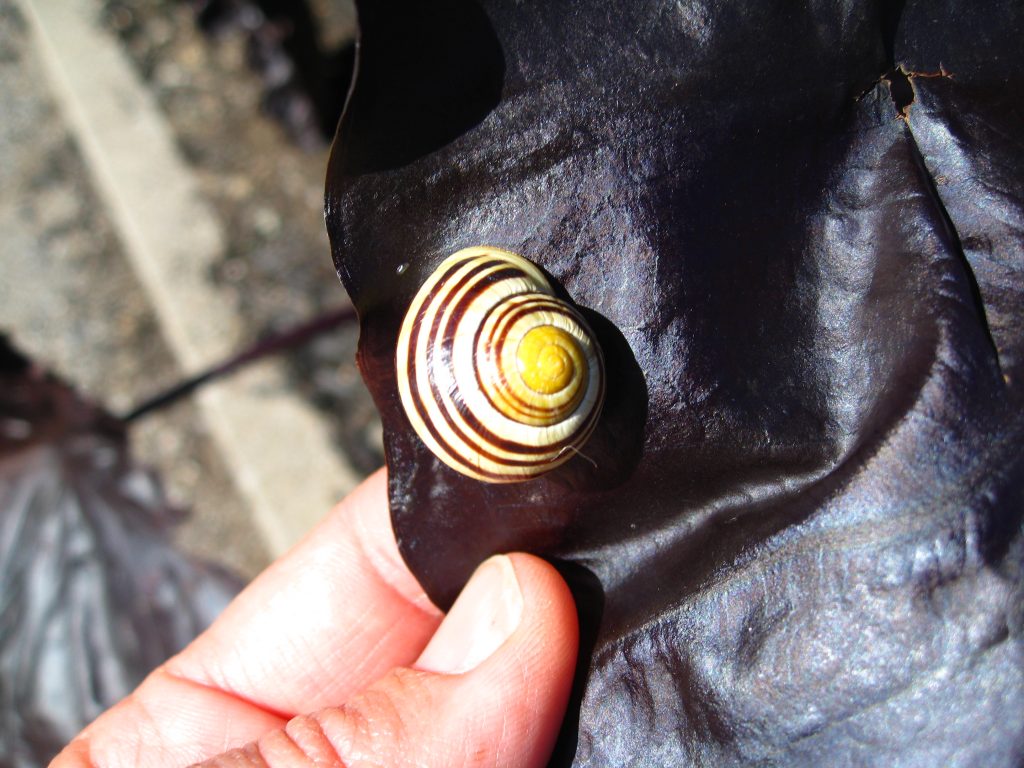 A shady area sheltered a composting demonstration display. Four or five different compost bins had placards near by explaining the benefits and science behind composting. The display encouraged homeowners and kids to start composting at home.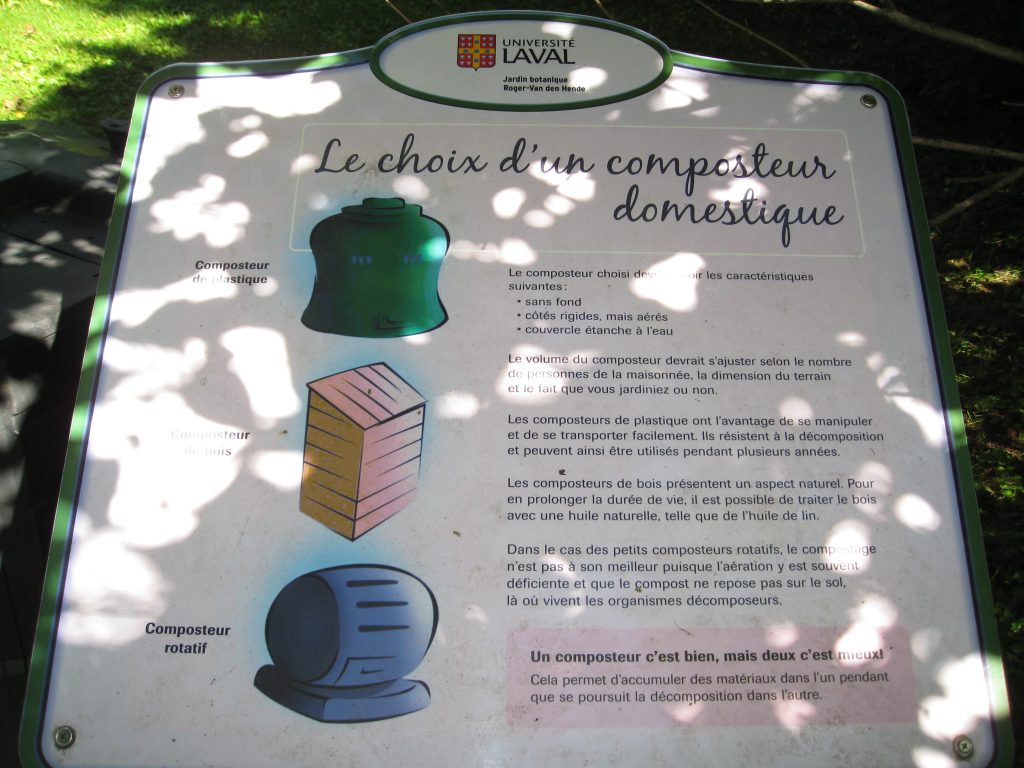 A quick walk around to the entrance revealed more splendor with border gardens of salvias, rudbeckia, and more.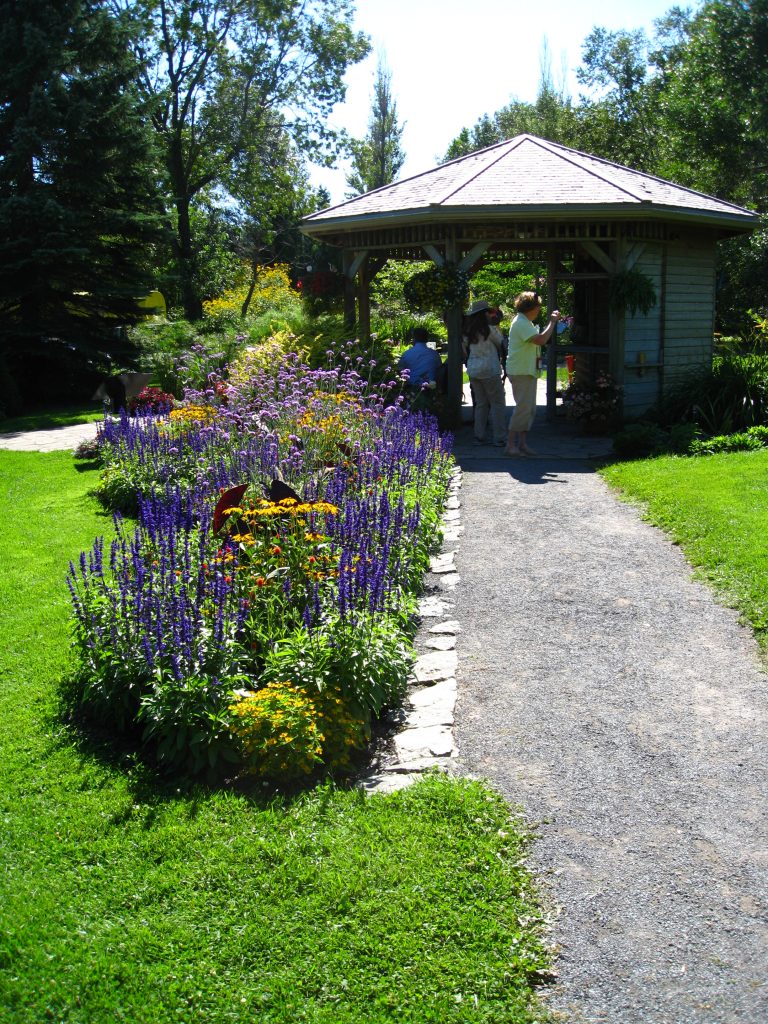 Tucked behind all the formal gardens sat a meadow with fruit trees. We nearly hit our heads on a few low-hanging pears before we realized what was overhead.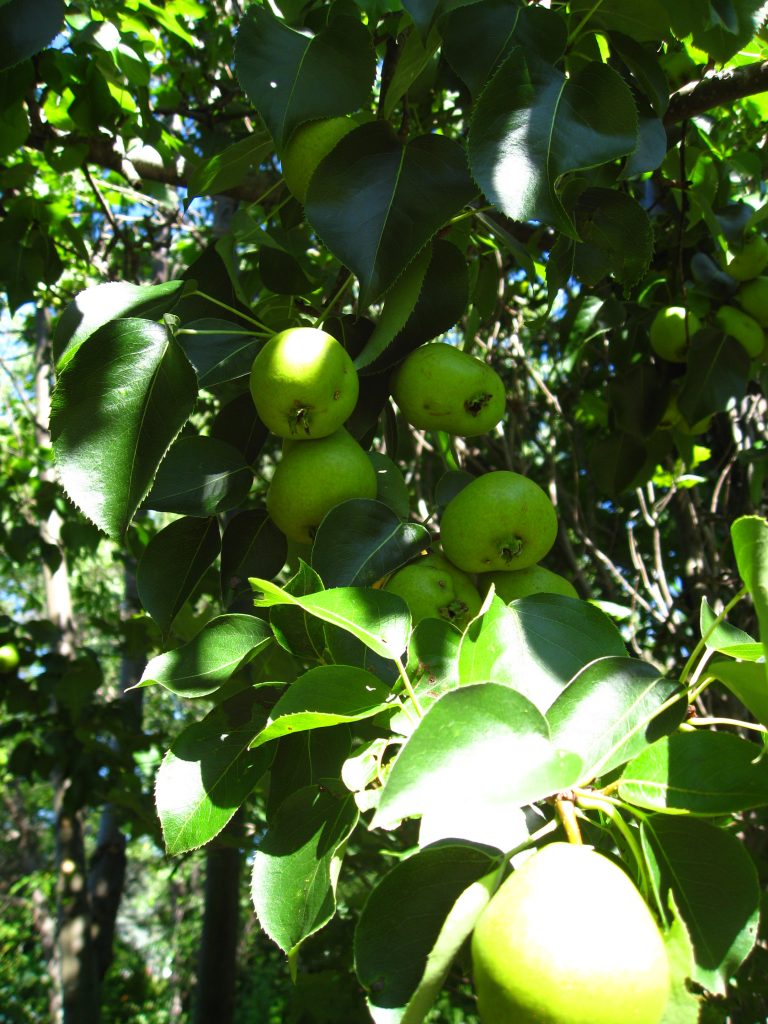 Not only was it an educational space, but it was the perfect spot to take pictures for the Gardenerd photo library. We'll leave you with this grape image, which was taken along a fence neighboring the vegetable garden.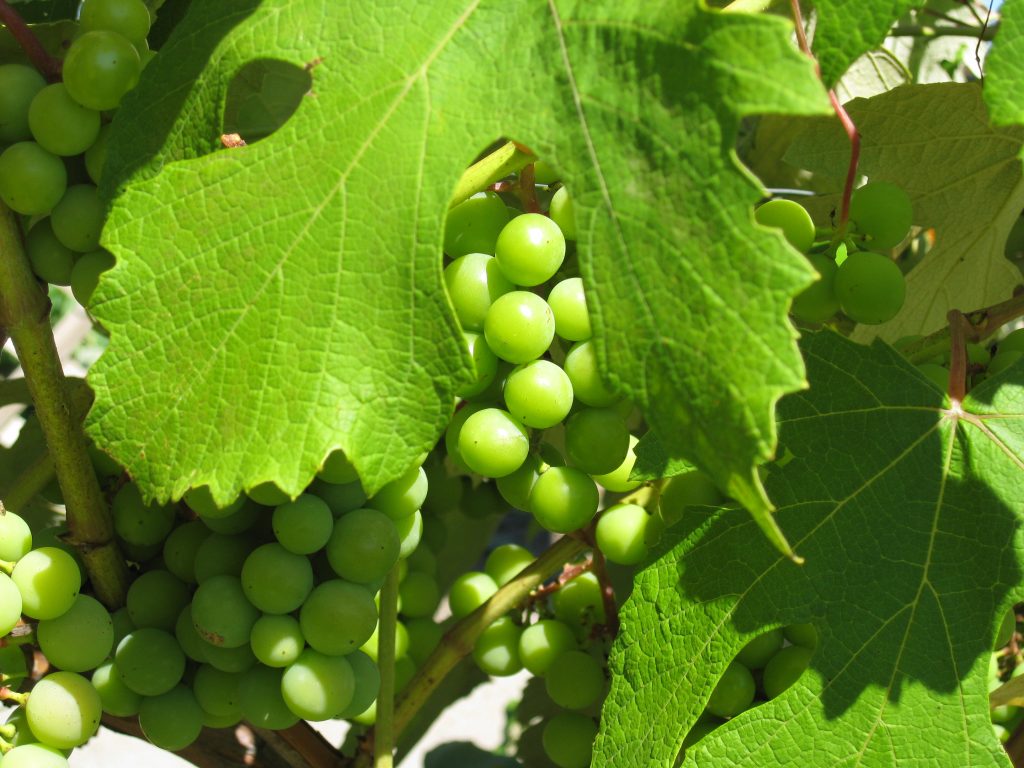 For more information about the work being done at Universite Laval's Roger Van den Hende Botanical Garden, visit the website.