In this issue:
November in the Garden
Thanksgiving Dishes
Gardenerd Tip of the Month: Decorate with Nature
Gardenerd Product of the Month: Gardening for Geeks 2020!
---
November in the Garden
Shorter days are here, Gardenerds, and with that comes a natural tendency to hibernate, contemplate, and restore. But we're not there yet! There's still much to do. Whether you are packing the garden away for the winter, or just planting fall crops (we plant until mid-December around here), our time in the garden is not finished.
In our Test Garden, our cover crops are up and running, and we're planting out our brassicas this week. It's time to thin root veggie seedlings and re-seed anything that didn't sprout the first time. We're cleaning seed trays after use, and readying rain barrels for upcoming storms. We're harvesting lettuces, arugula, radishes, mustard greens, cilantro, parsley, and a few sweet potatoes. Soon it will be time to dig out sweet potatoes (if not now). Use insulated garden fabric to protect crops in frost areas, and add compost to garden beds before planting or shutting down the garden for winter.
HUGE announcement this week: Gardening for Geeks is BACK! This updated version of our popular gardening book hits bookstores in February 2020, so pre-order now! See details below. Thank you, Gardenerds, for being part of this community. It wouldn't be the same without you!
Happy fall gardening,
Christy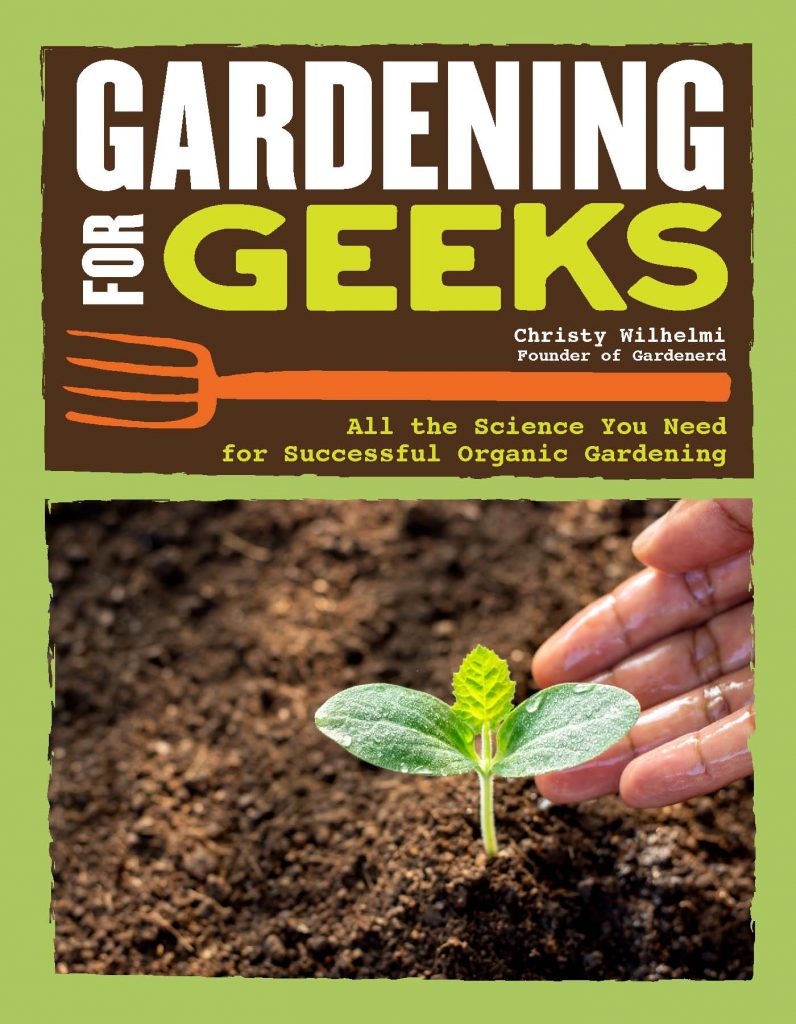 ---
2. Thanksgiving Dishes
Everything November we share delicious plant-based recipes from the Gardenerd archives. Put these recipes to good use on your Thanksgiving table this year:
Spicy Roasted Pumpkin Wedges – smother any winter squash with this blend of spices and you'll wish you grew more butternut this year
Roasted Radishes (scroll down) – you'll find this and other great recipes in Gardening for Geeks (wink, wink, nudge, nudge)
Root Vegetable Delight (scroll down) – shown above before cooking, this is the best way to showcase root veggies at Thanksgiving
Mini Pumpkin Sage Balls – a delicious appetizer that won't last long
Home Grown Sweet Potatoes – our favorite way to prepare them. Not sweet, but savory, with rosemary and parmigiano.
---
3. Gardenerd Tip of the Month – Decorating with Nature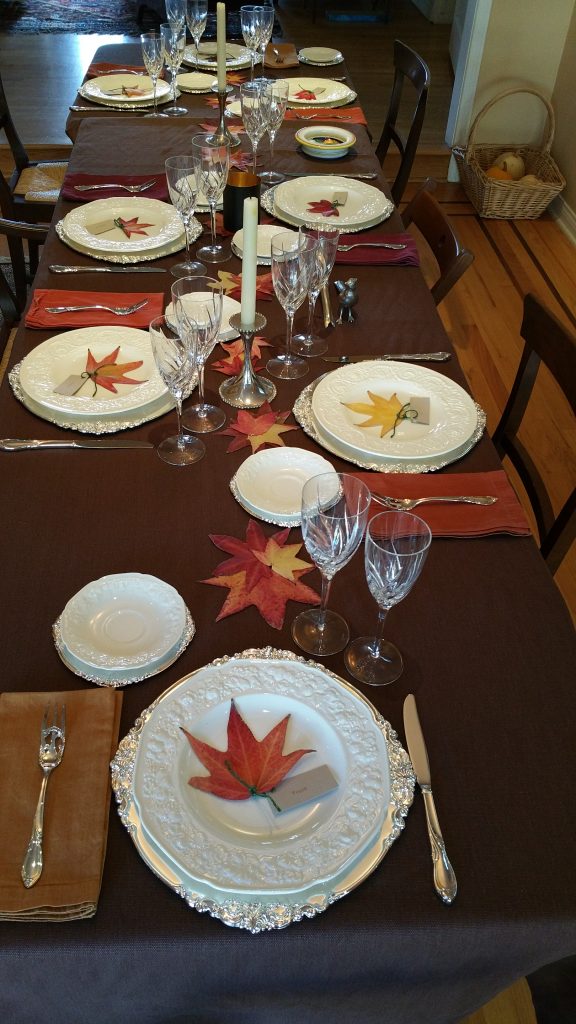 We have a tradition here at Gardenerd HQ to decorate for holidays with natural materials. Since "plastic is forever" and we don't have room for storage, we keep our decorations compostable. Here is some inspiration for a beautiful, renewable Thanksgiving table this year:
Natural tablecloths – pictured above is left-over hemp fabric from our Ultimate Garden Bag manufacturing process. It just happens to be long enough for our table. Try hemp, linen, or jute.
Press Your Leaves – As the liquid amber trees loose their leaves in early November, we scoop them up and press them between books for a couple weeks before Thanksgiving. Litter the table with them, they're pretty.
Natural Name Tags – Punch a hole in a dried leaf, use twine to attach a recycled cardboard name tag. The whole thing composts afterward.
Beeswax candles – beeswax is a natural alternative to petroleum-based candles. We've made pillar candles from collected beeswax over the years. Tapers are next on the list.
Other ideas – make a centerpiece with pomegranates, oranges, and persimmons. Put flowers in a hollowed-out pumpkin. Fill glass jars with colorful bean and corn seeds for each place setting.
---
4. Gardenerd Product of the Month – Gardening for Geeks is BACK!

We're excited to announce the launch of Gardening for Geeks: All the Science You Need for Successful Organic Gardening. This updated version includes 6 new plant profiles, and updated resources and terminology. Put it on your holiday wish list or pre-order today!
Stay tuned for more tips and tidbits from Gardenerd.com. Happy fall gardening!

Search our archives here.