In this issue:
October in the Garden
Fall Crops to Plant

Gardenerd Tip of the Month: Seasonal Recipes Galore!

Gardenerd Product of the Month: Gardening for Geeks

---
1. October in the Garden
October means pumpkin-flavored everything, doesn't it? Luckily, we gardenerds can grow our own pumpkins for true flavor. Pumpkin puree is easy to make and can be frozen for later use in pies, breads, cakes, ice creams and yes, lattes. As cinnamon and nutmeg creep into our fall meals, and Halloween is right around the corner, we celebrate cooler weather, scary costumes, and Trick-0r-Treats.
In our test garden, our fall potatoes have poked up above ground and we're harvesting sweet potatoes to make room for garlic, radishes and carrots. We're adding compost to beds as we pull spent crops, and we'll soon plant seeds for Turkish Red Wheat, cover crops, and lettuces. We've covered our kale with floating row cover to keep the cabbage moths away. Works like a charm!
This month, we have 2 classes to help you get your fall garden started if you live in the Los Angeles area. Check out our Composting Workshop and our Fall Garden Planning Workshop. Space is limited so sign up to claim your seat.

Happy Gardening,
Christy
---
2. Fall Crops to Plant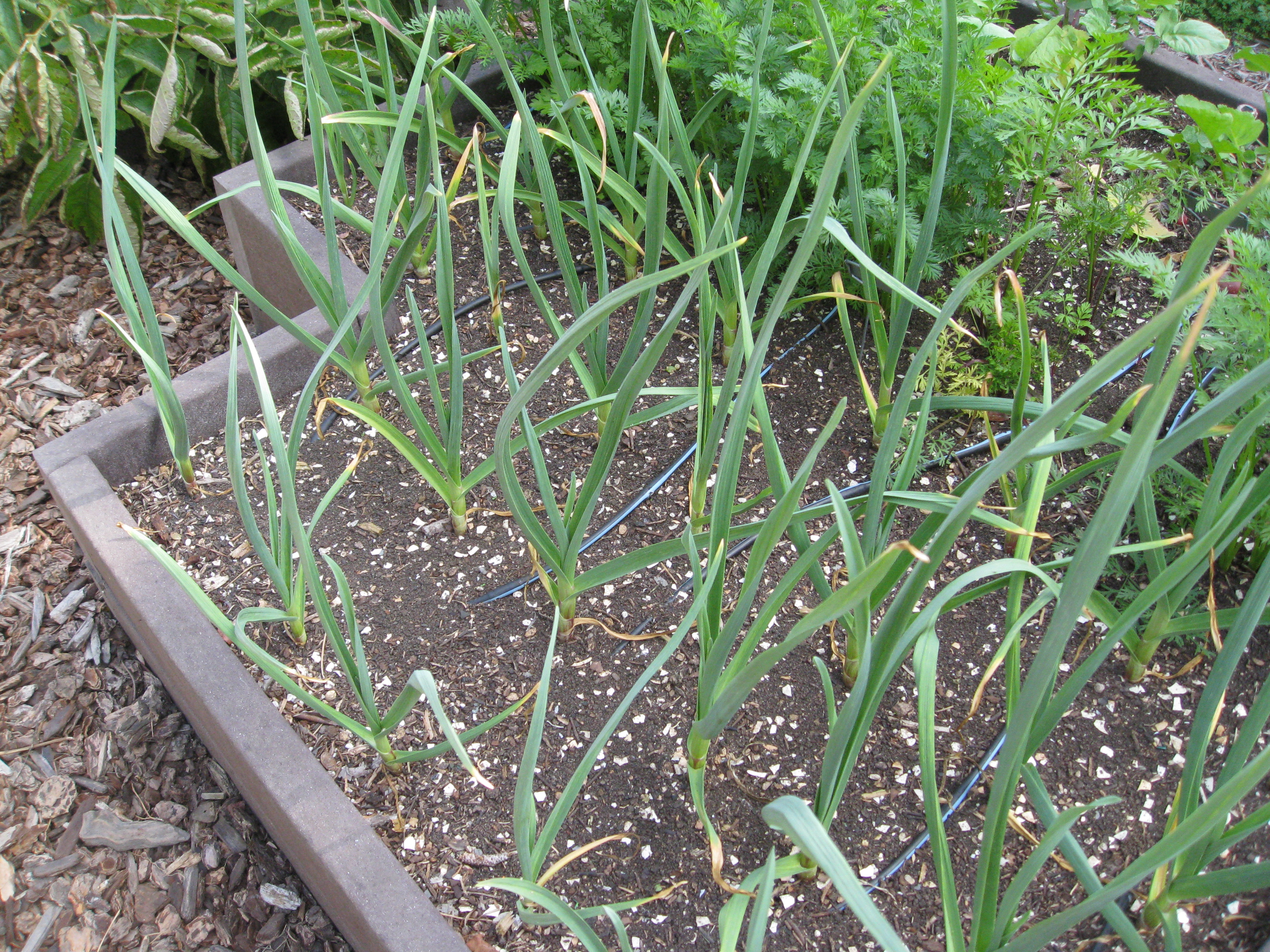 Chilly weather signals the time to get fall crops in the ground. It's the best time to plant perennial edibles as well. Here's our guide for October-planted perennials. NOTE: If you get a killing frost, protect plants over winter, or start these indoors and wait until spring to plant out.
Garlic, onions and shallots – plant garlic cloves and shallot bulbs (papery sheath still intact) in October for late-spring harvest. They'll get a good start over winter in warm-winter climates and jump in spring. Onions take a long time to grow, so plant seedlings (you can start them indoors) or live "onion sets" for faster growth.

Artichokes – most perennial plants prefer to be installed in fall so they spend winter developing strong roots. By spring they are ready to provide fruit for you. Artichokes are no exception. Seedlings from the nursery are available to plant now. Give them plenty of space – they grow to 5 feet in diameter.
Rhubarb – like artichokes, they need a lot of space and they also need to overwinter for strong root development. Rhubarb is one of the first crops to be ready in spring. Plant now for early pie ingredients.
Asparagus – asparagus crowns take 3 years to get going. Plant in an 18″ deep trench over mounds of soil. Fill the trench to just cover the crowns, then add soil as the shoots grow until the trench is full.
Order bare root plants & trees for January delivery – Fruit trees are less expensive if you order bare root varieties. Order now before supplies are sold out. We love Peaceful Valley Farm & Garden Supply's selection. Bare root roses and strawberries are pre-ordered now as well. Get them while supplies last. Plant soil-rooted fruit trees and strawberries from local nurseries now in warm-winter climates.
Your fall garden may slow down, but there is still plenty to do before the holidays take over. Plan and plant ahead and you'll have a bounty to harvest in spring.
---
3. Gardenerd Tip of the Month – Seasonal Recipes Galore!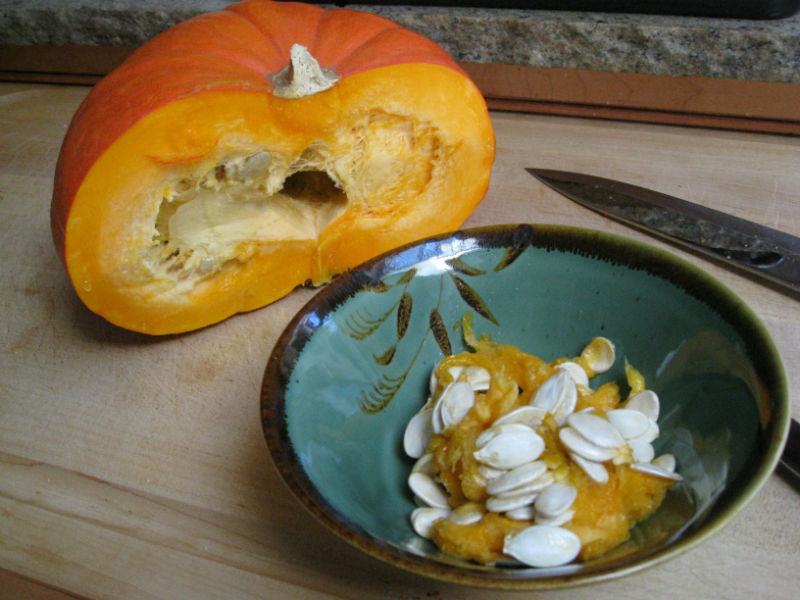 Seasonal fruits and vegetables lend balance to the Halloween candy and junk food tradition. We send kids out into the night to knock on doors, and what they get is guaranteed to be a handful of genetically engineered "food products" that won't be labeled as such. We can control what goes into our kids' food and snacks at home with organically-grown ingredients. Here are some great recipes to celebrate the fall harvest.
Pumpkin Bread – this recipe makes 3 loaves so you can bring to a fall potluck or costume party.
Chocolate Zucchini Bread – if you still have any left. Scroll down to find the recipe.
Roasted Pumpkin Seeds – You can sweeten these up if you want, but we love their salty crunch.
Mini Pumpkin Cheesecakes – Scroll down to click on the recipe.
Zucchini Nut Bread Sandwich Cookies – They go fast, and don't even need to be made into sandwiches. Just eat the cookies…no waiting.
Pomegranate Seeds – straight up – no need to do anything to this great snack. Find out how to extract the arils without getting messy.
Delicata with Pomegranate, Honey & Roasted Pumpkin Seeds – we love this recipe and it cooks up quick. Fall flavors at their best!
---
4. Gardenerd Product of the Month – Gardening for Geeks

Need help planning out your fall garden or troubleshooting fall garden problems? Gardening for Geeks has easy tips to keep your garden growing abundantly. It's the perfect reference guide for fall gardening. Get yours today.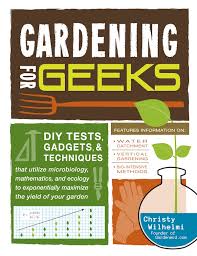 Stay tuned for more tips and tidbits from Gardenerd.com. Happy fall gardening!

Search our archives here.